Working primarily with oil and acrylic, NYC-based Anthony Christopher Newton creates distinctly expressive portraits, reflecting his personal life and culture. We discovered his talents at Fountain House Gallery and recently had the opportunity to interview him.
When did you first start drawing? And what did you draw at the time?
I started when I was about 7 or 8 years old. I began drawing action figures like G.I. Joe with colored pencils.
What prompted you to?
I was living with my family in Germany, where my stepfather was serving in the US Army. We were going through difficult times, and I was alone a lot. Drawing helped me express my feelings. It was a natural drive, and it was fun!
Who are some of your favorite artists?
Among then are: Basquiat, Michelangelo and Lucian Freud.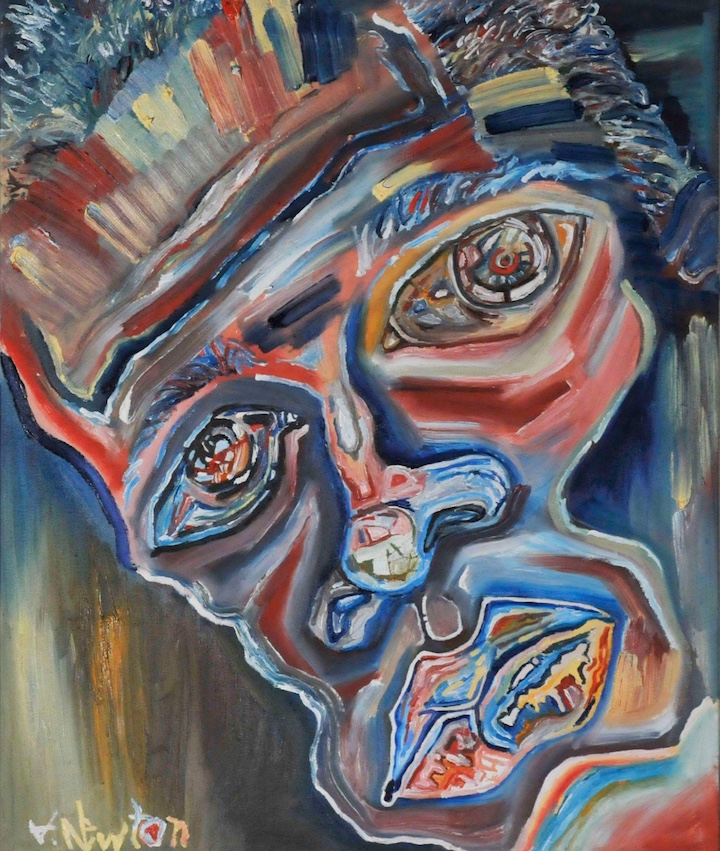 Have you any particular cultural influences?
Living in Germany for several years gave me a global perspective. And attending FIT here in NYC introduced me to my own African-American culture, which has had a huge impact on my art.
How has your work evolved within the past few years?
My tools have changed. I went from using colored pencils to graphite to acrylic to oil. And now I'm back to acrylic.
Are you generally satisfied with your finished piece?
It's got to be really good for me to be satisfied with it. I want to feel that it's "gallery material."
We've seen your work here at Fountain House. Have you exhibited elsewhere?
Yes. Among the places I've exhibited here in NYC are: The Jadite Gallery here in Hell's Kitchen; Cuchifritos on the Lower East Side and Chashama. My work was also included in an exhibition at the Education and Research Center of the Museum of Modern Art.
How important is the viewer's response to you? Does it matter?
Yes! It is important because I learn from it.
How has your family responded to your life as an artist?
My mother does not think of art as "a safe career." But my dad was supportive and would come to my shows.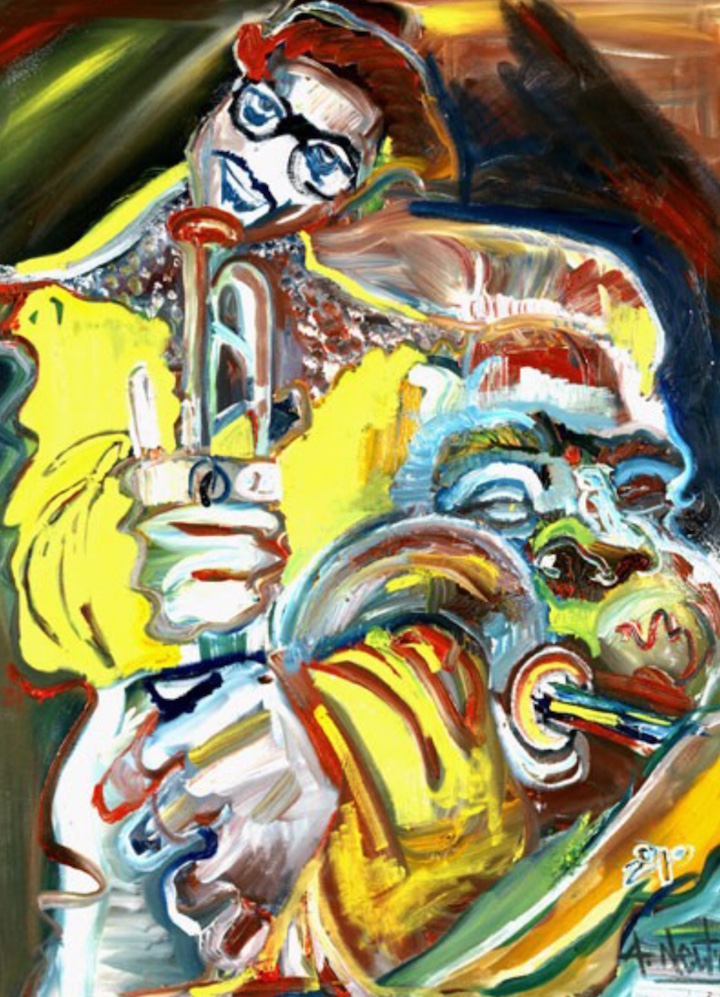 How long do you usually spend on a piece?
It ranges from three hours to about two months — depending on the level of difficulty.
How do you know when it's finished?
I look at it about 10,000 times!
What percentage of your time is devoted to art?
As much as possible.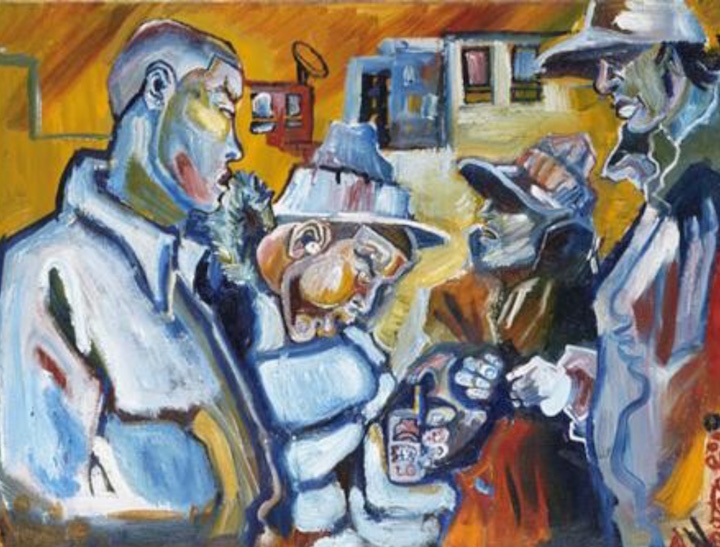 Have you a favorite work setting?
I like painting in the Fountain House studio space in LIC, because I can get input from the staff.
Have you any preferred media?
Oils and acrylic; but I enjoy working in all media.
Have you a formal art education?
Yes, I studied Illustration at FIT.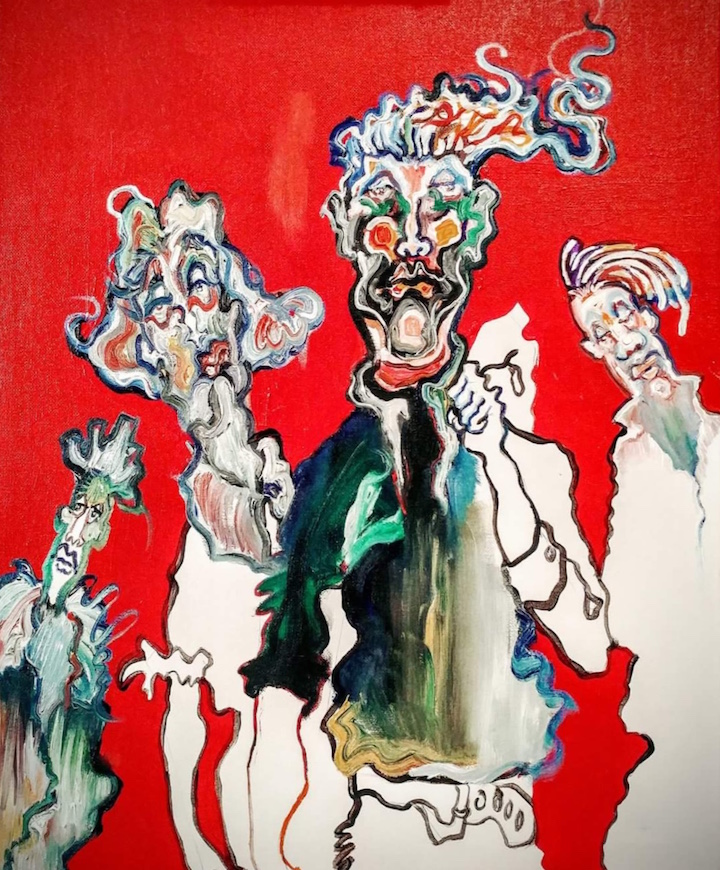 We met you at the Fountain House Gallery. How did you connect to Fountain House? And how have your experiences at Fountain House impacted you?
A girlfriend who had salvaged me from the streets introduced me to Fountain House. And my experiences at Fountain House have positively impacted every aspect of my life. Fountain House has helped me view myself as a serious artist. It has also enabled me to confront and deal with my schizophrenia.
Do you feel that your mental state has influenced your art?
Definitely! People with a diagnosis of the mind have a particular psychological viewpoint. And creating art is an important and necessary outlet for its expression. I couldn't imagine my life without art.
What do you see as your role — as an artist — is in society?
It is, primarily, to bring something positive to my community. To let people know and feel that I care.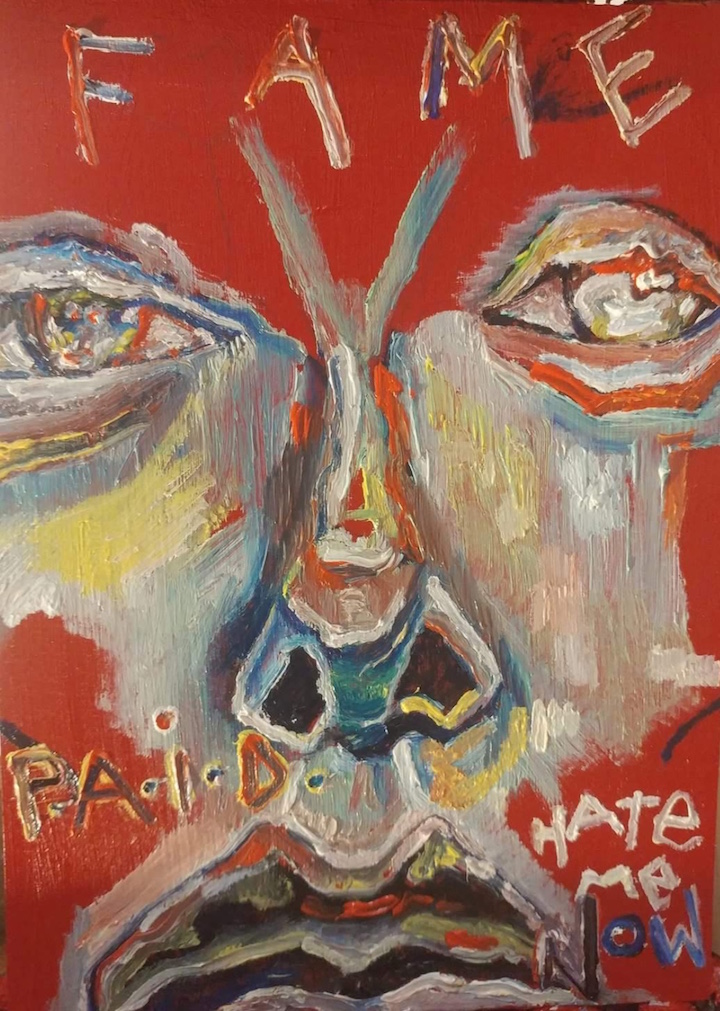 What's ahead?
I want to continue to feel comfortable with painting and show my work in more galleries to a wider audience.
Note: To view more artworks by Anthony and for info on several featured here, check out the following: Fountain House Gallery, Artsy and Instagram.
Interview conducted by Bonnie Astor and edited by Lois Stavsky; all images courtesy of the artist.
Please follow and like us: