Organized in collaboration with Ricco/Maresca, an exhibition of paintings by the celebrated African-American artist William Hawkins is on view at Demisch Danant, a distinctive gallery space that specializes in twentieth century  French design. Titled Jazz, the exhibition highlights the "unexpected syncopation and rhythms" shared by 1950's French designers and the self-taught artist William Hawkins .
Born in 1895 in Kentucky, Hawkins began making art in the 1930's, experimenting with house paint on found wood. But he didn't exhibit his work until he was 87, after a local artist, Lee Garrett, discovered his paintings while visiting Hawkins' Ohio home. William Hawkins has since attained global recognition for his authentic, expressive aesthetic.
The work featured above, Interior with Arched Windows, was fashioned with enamel on Masonite in 1989, just one year before the artist's death. Several more images of Hawkins' works on display at Demisch Danant follow:
State Capitol, Albany #2, 1986, Enamel on Masonite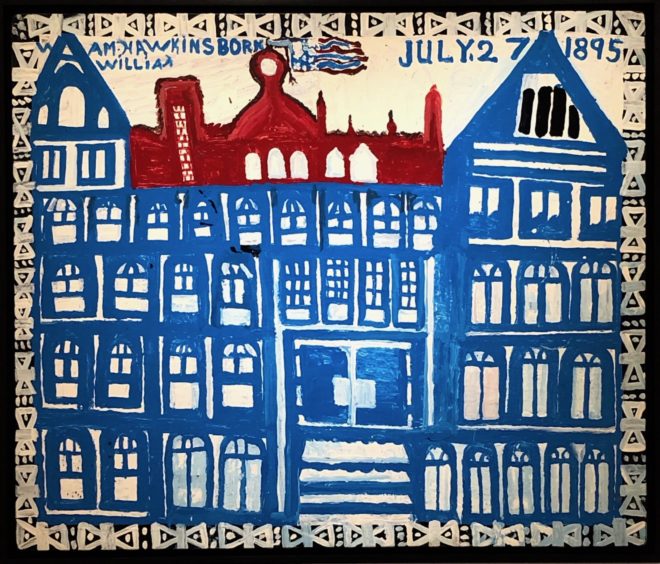 Old Town Square #3, 1987, Enamel on Masonite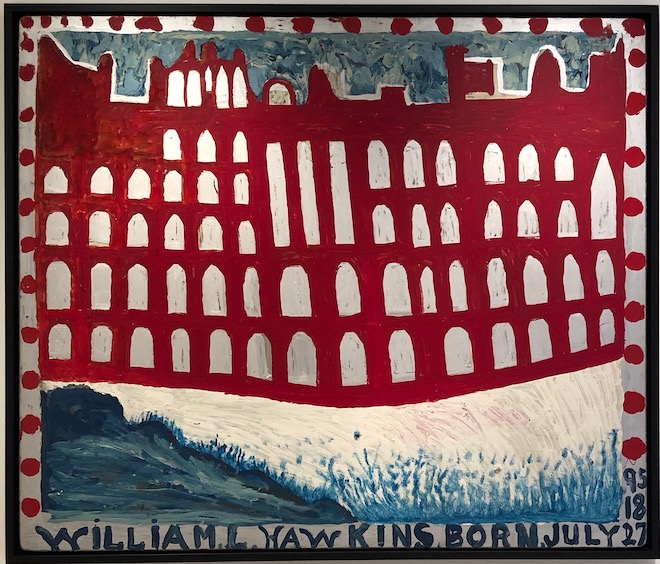 Cathedral, 1988, Enamel and collage on Masonite
Arched Park with Nationwide #3, 1989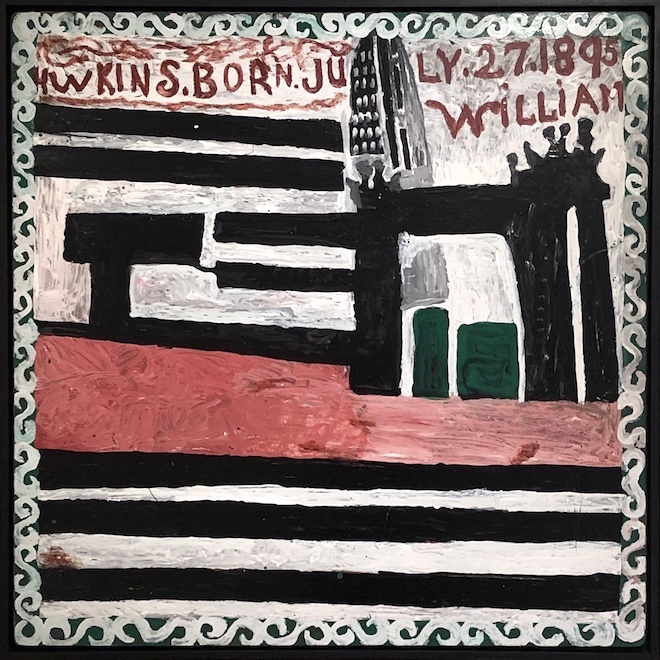 WHAT'S IT WORTH?, 1987, Enamel on Masonite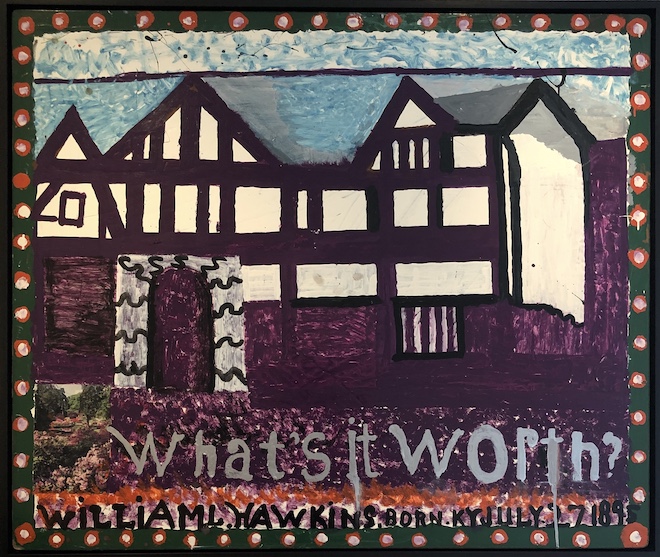 150 Arch Park with Nationwide, 1986, Enamel on Masonite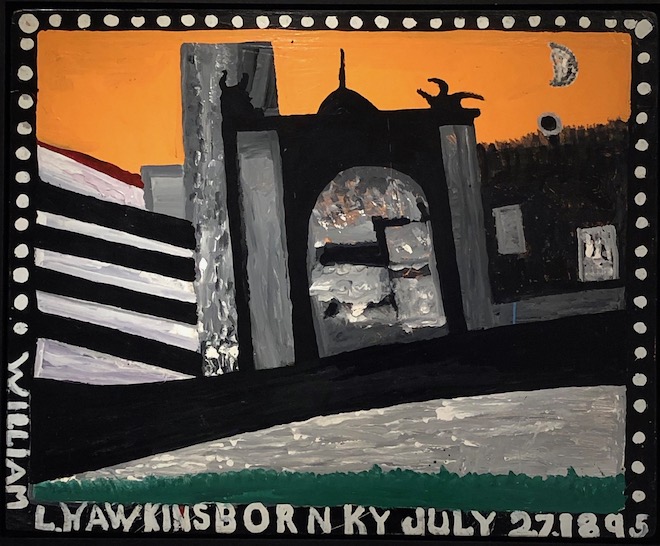 Jazz continues through October 19 at Demisch Danant. Located at 30 W 12th Street in the Village, Demisch Danant is open Monday – Friday from 10AM to 6PM and on Saturday from 12PM – 5PM.
Photos of images by Lois Stavsky
Please follow and like us: