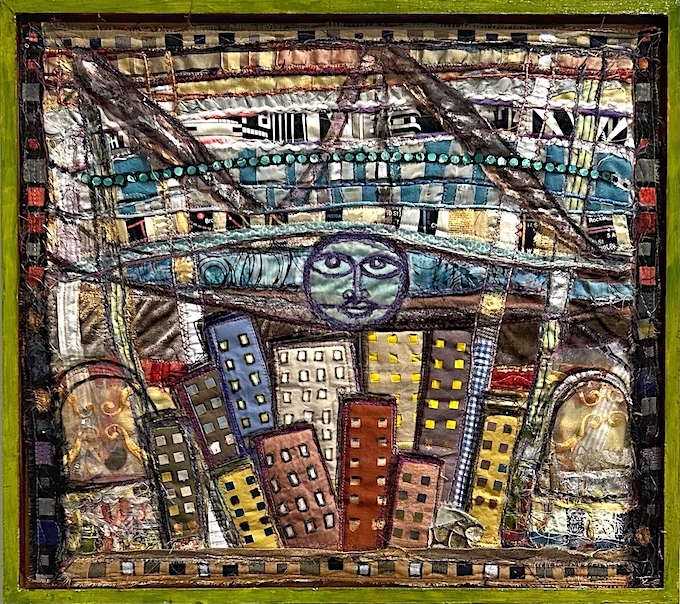 An intriguingly alluring reflection on NYC's urban landscape, Cityvision features a delightfully diverse array of works in varied media by over three dozen artists. Curated by interior space planner and designer Joanna Delson, the exhibition continues through next Wednesday, October 25 at Fountain House Gallery.
Featured above is Bridge and Tunnel Train Man, fashioned on fabric with acrylic marker in a handmade wood frame by the wonderfully talented fiber artist Alyson Vega. Several more images of artworks featured in Cityvision follow:
Multidisciplinary artist Boo Lynn Walsh, "Sunset on Billionaire's Pond," 2022, Acrylic on canvas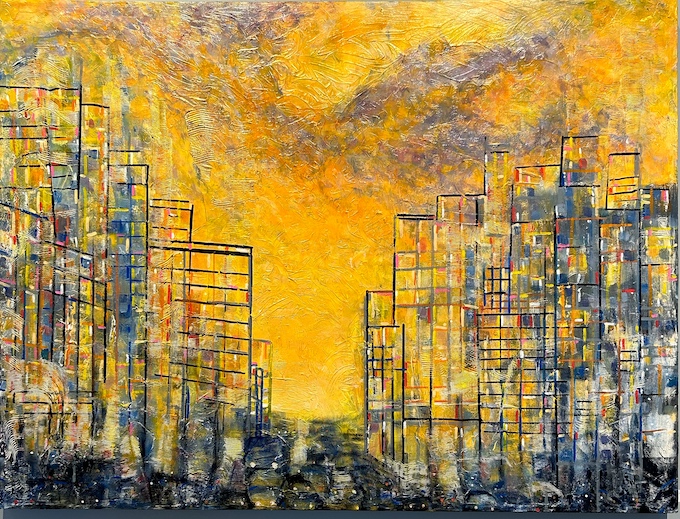 Neo-impressionist painter Gary Peabody, "Times Square Night," 2016, Acrylic on canvas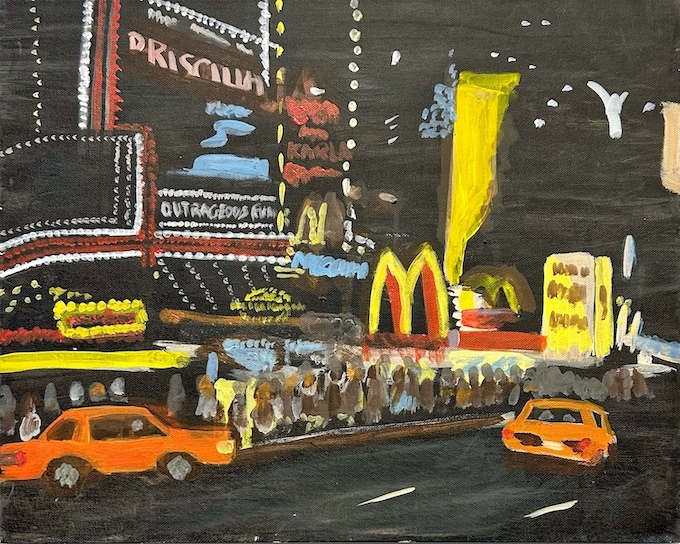 Multidisciplinary artist Marina Marchand, "Looking Down on a Metropolis Night," 2023, Watercolor, gouache, acrylic and ink on aquabord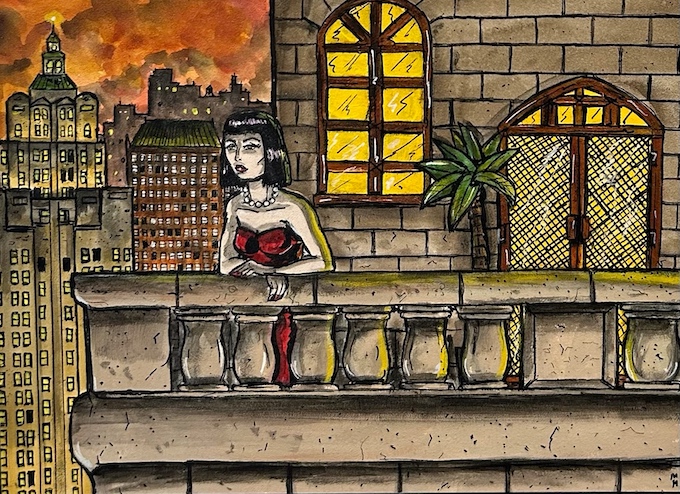 The delightfully innovative African-American artist Zeus Hope, "City! Citi!," 2023, Cardboard, metal, acrylic, glass, gold leafing on wood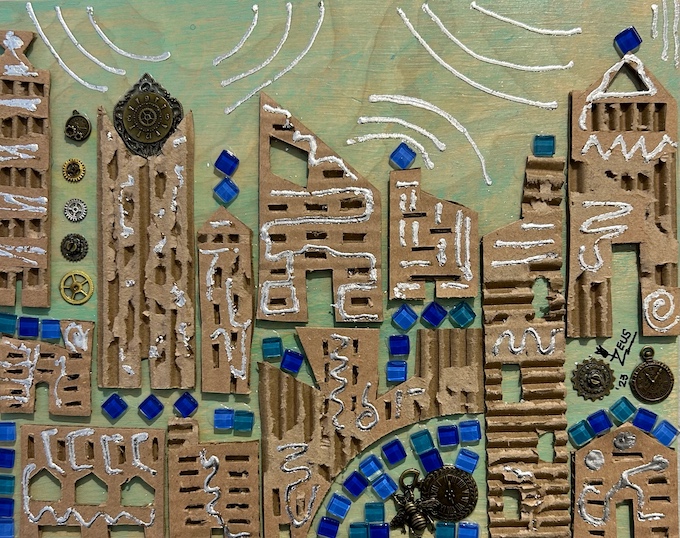 Multidisciplinary self-taught artist Susan Spangenberg, "Gentrification," 2016, Acrylic on canvas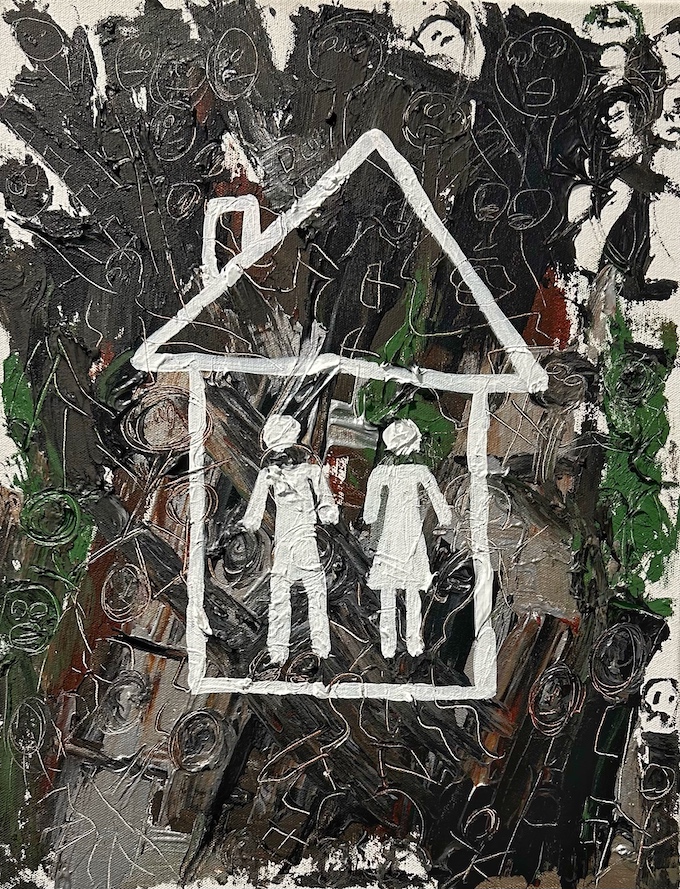 Multidisciplinary artist Issa Ibrahim, "Lullaby of Birdland," 2023, Ink, marker, and collage on paper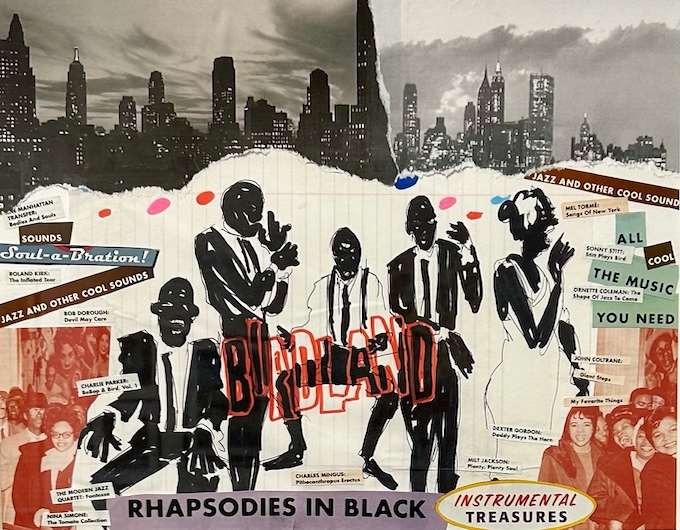 The distinctly alluring abstract artist Michal Behar, "Colorful World," 2023, Sumi Ink, Kuretake watercolor on canvas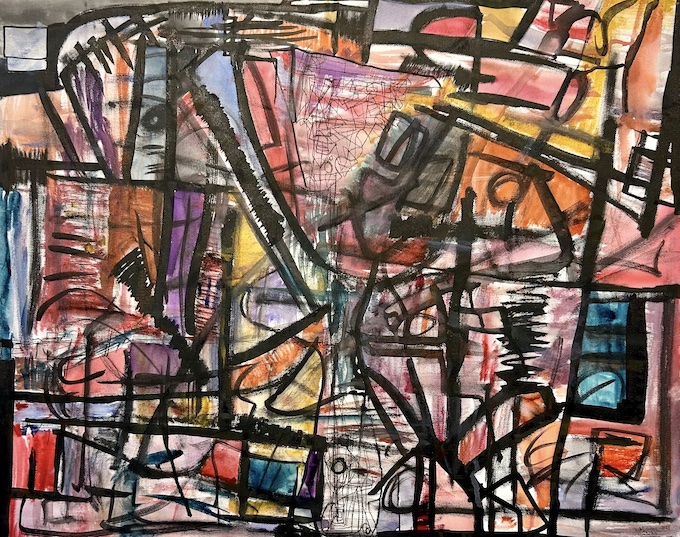 Freelance artist Lewis Pujol, "Long Island City Street Scene," 2023, Acrylic on wood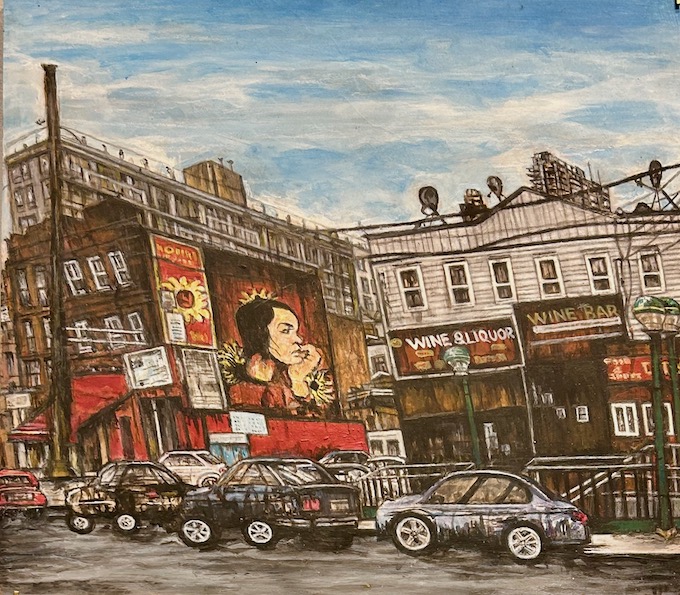 Located at 702 Ninth Avenue at 48th Street in Manhattan, Fountain House Gallery is open Tuesday – Saturday from 12pm to 6pm, with extended hours of 11am – 6pm this weekend, October 20-22 for Open House New York.
Note: Fountain House Gallery and Studio provides an environment where artists living with mental illness can express their creative visions, exhibit their work, and challenge the stigma that surrounds mental illness.
Photos: Lois Stavsky