Curated by Robin Cembalest, Oasis: Exploring Central Park features over 40 Central Park – themed works in a range of genres by Fountain House artists. The stylish homage to Manhattan's Central Park continues through this Wednesday, August 8, at Fountain House Gallery.  Pictured above is On a Cold Day in December fashioned by Alyson Vega with fabric and ink. Several more images of works on view follow:
Boo Lynn Walsh, Central Park Carousel, Ink and watercolor on birchwood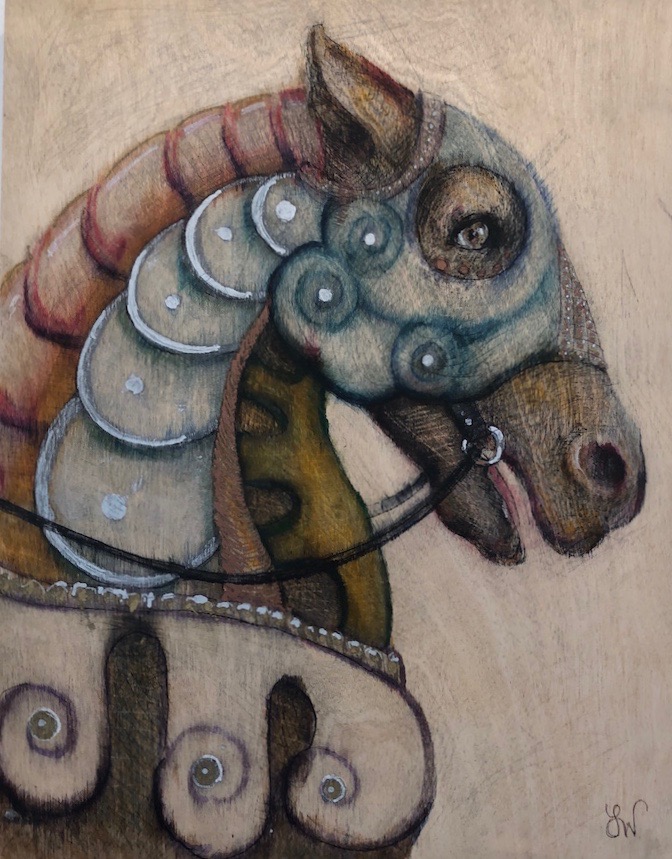 Miguel Colón, The Central Heart, Acrylic on canvas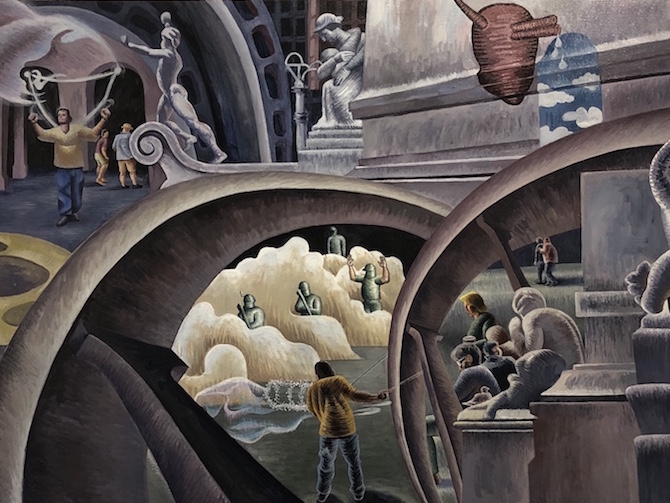 Gytis Simaitis, 40.782535, -73.965656 which is the Top of the Great Lawn of Central Park and which is Where I Played Frisbee with My Son, Mixed media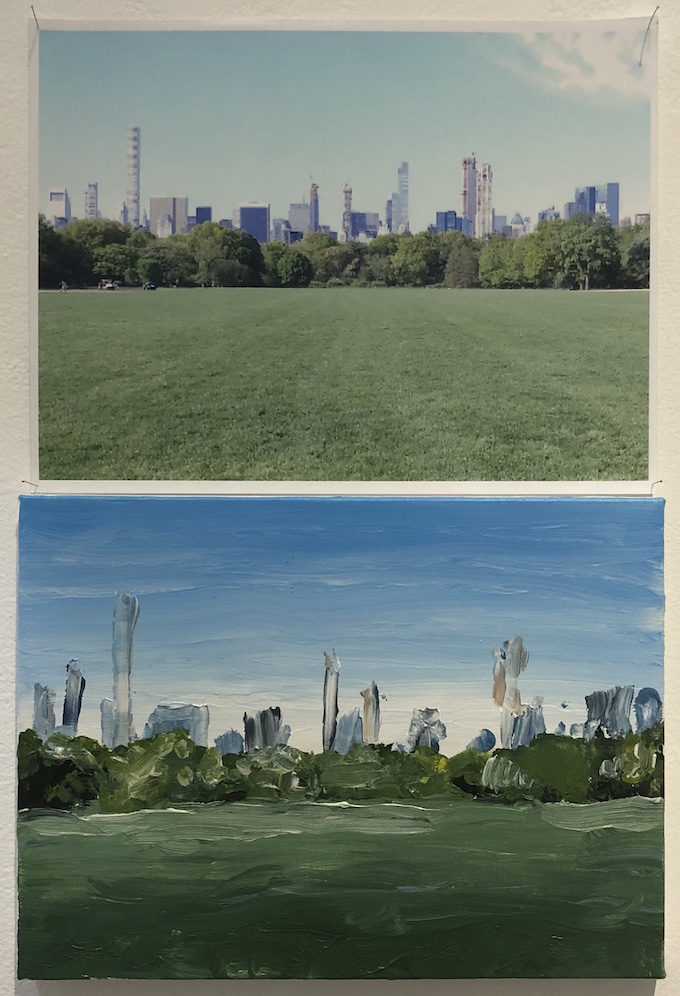 Barry Senft, Bandshell, Acrylic on canvas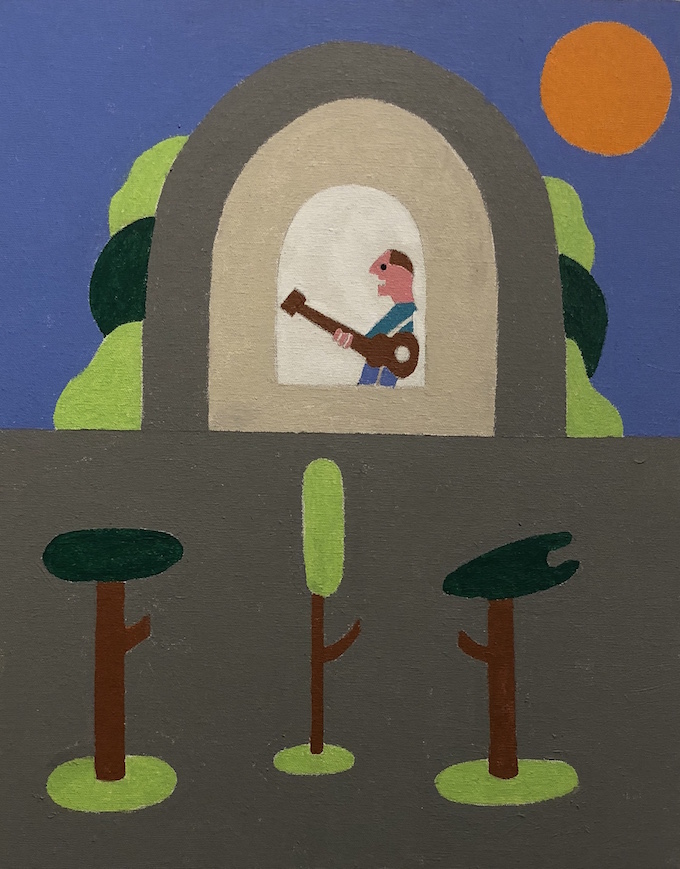 Dubblex, The Tree of Life Springs, Acrylic and marker on canvas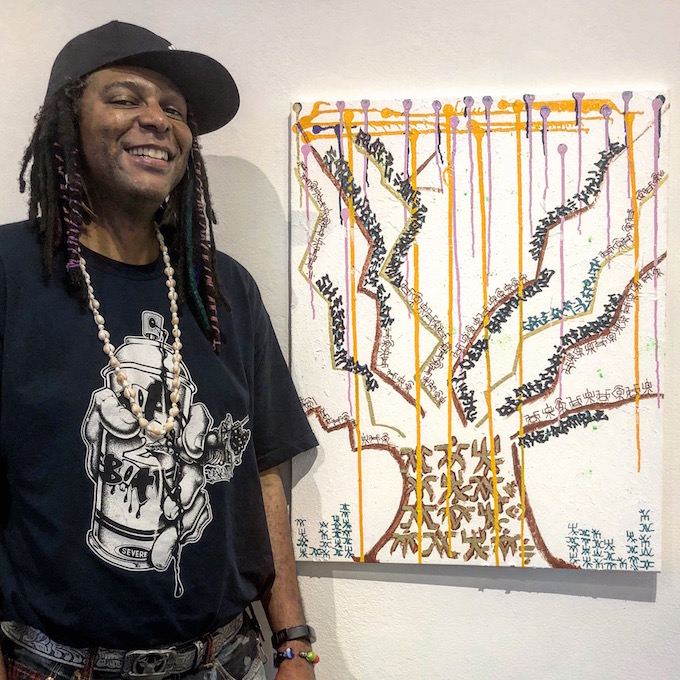 Founded by Fountain House in 2000 as a not-for-profit exhibition space for its member-artists living and working with mental illness, the Fountain House Gallery is located at 702 Ninth Avenue at 48th Street and is open Tues.-Sat. 11-7pm and Sun. 1-5pm.
Photos of featured images by Lois Stavsky