Outside/Outsider, a fine art exhibition and film festival featuring works by over 20 artists who have experienced mental illness, continues through this Sunday, June 13, at Local Project in Long Island City. Strongly provocative and masterly crafted, the works on view reflect the vast talents and acute sensitivities of these artists. "Each piece clearly shows that living with a mental illness should not bar any of them admittance into the world of being recognized as artists of merit," states Karen Gormandy, who along with Issa Ibrahim, curated the exhibition.
The triptych featured above, "When I Heard My Name," was crafted with oil on wood in 2020 by recent Sarah Lawrence College fine arts graduate Evelyn Gardiner. Several more images from the hugely significant and moving exhibition follow:
Budapest, Hungary-born painter and photographer Villo Varga, "Masks," 2021, Oil on canvas, 20 x 24″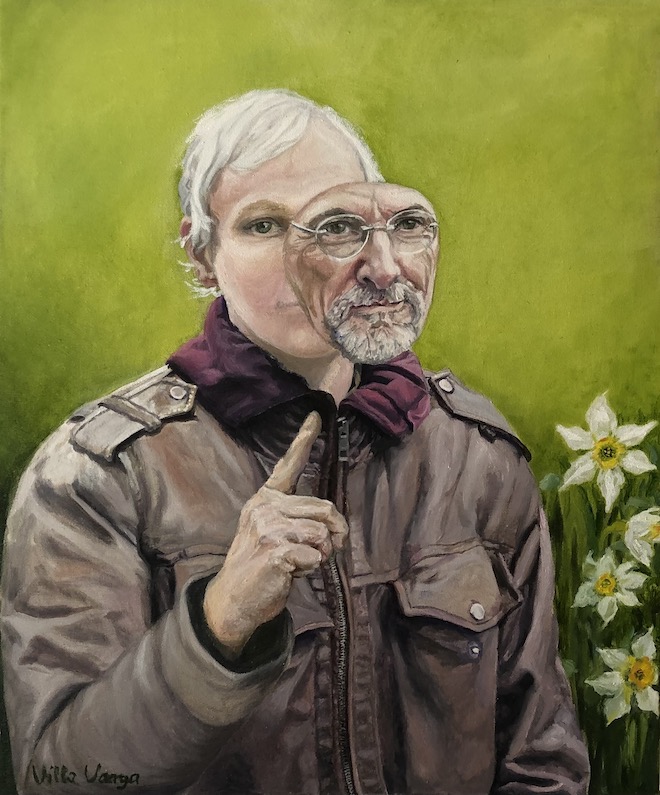 Digital painting master Bryan Michael Greene, "Interpretation of Vincent," 2020, Aluminum print, 40 x 20″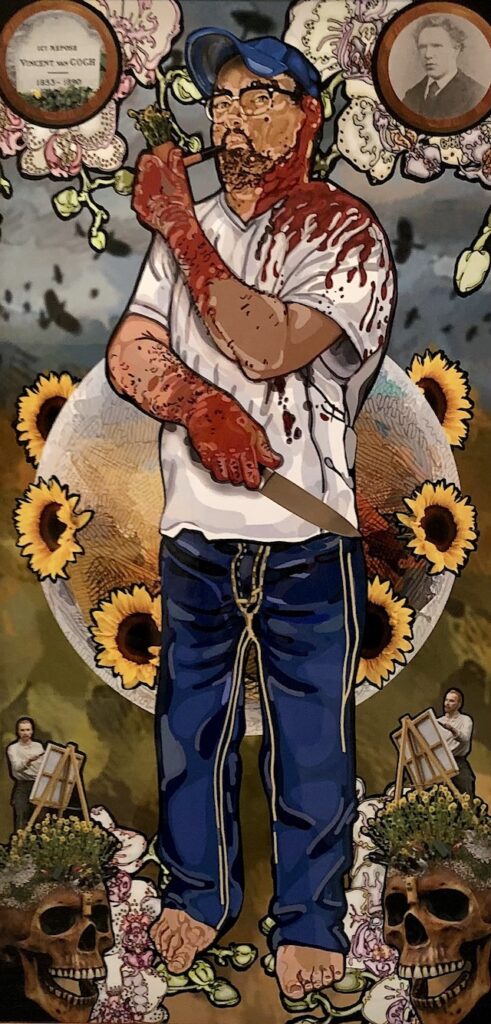 LIC-based visual artist Jody MacDonald, "The Conjoined Twins," 2019 Mixed media, 66 x 24 x 24″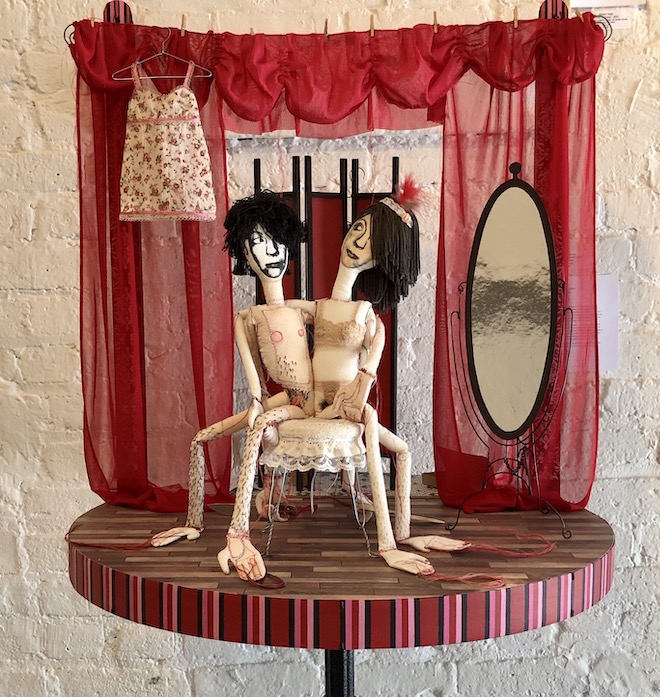 Self-taught multidisciplinary artist Susan Spangenberg, "Hung," 2015, Acrylic, latex on unstretched Sanitest 72 x 48″
Texas-born visual artist Matt Cauley, "The Chill (Self-Portrait)," 2018, Acrylic on canvas 24 x 30"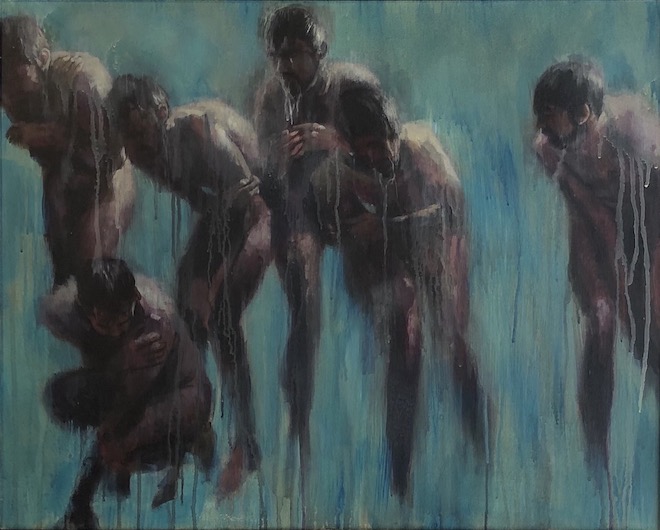 Organized in conjunction with LIC-A and Local Project in recognition of Mental Health Awareness Month, the exhibition continues through this Sunday, with a film festival– both in person and live streamed — scheduled for this Friday evening, June 11, 7:30pm, at Local Project. Tickets are available for the film festival, that will open with a performance by writer, musician and mental health advocate Neesa Sunar, here. And you can check out the engaging panel discussion, moderated by Issa Ibrahim, that took place on Saturday, May 22, here. Local Project is located at 11-27 44th Road in LIC. Gallery Hours are: Thursday, by appointment and Friday – Sunday, 12 – 6pm.
Photos of artworks by Lois Stavsky