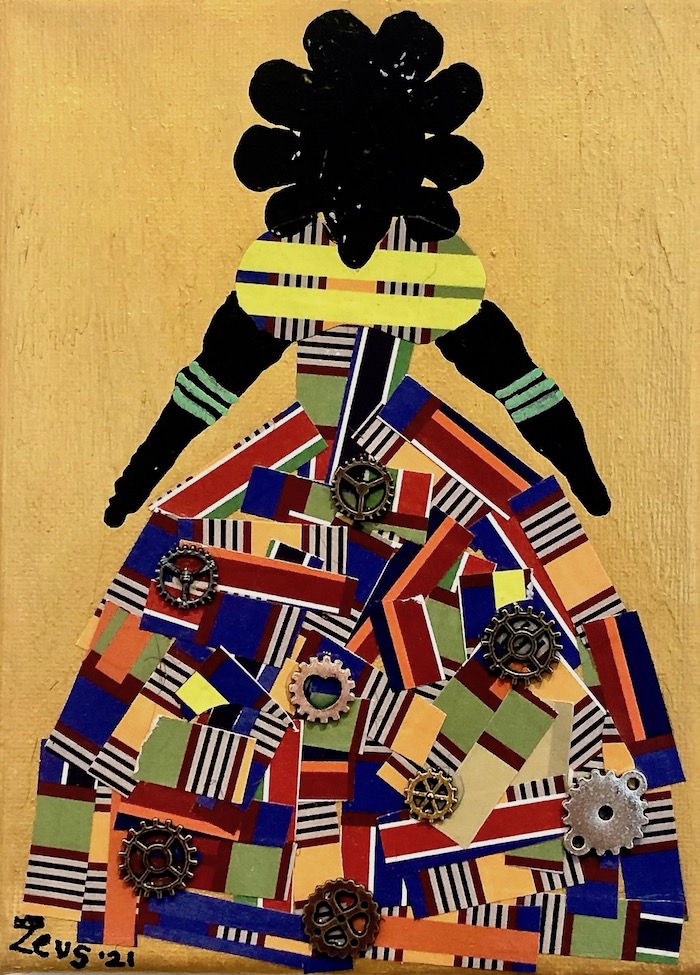 On view through December 29 at Fountain House Gallery is "Small Works 2021," a group exhibition featuring dozens of alluring works in a wide range of styles and media. The image pictured above, Small Works Series #25, was fashioned by the wonderfully creative Zeus Hope. A small sampling of additional works — all priced at $100 and under — that I captured on my recent visit to Fountain House Gallery follow:
Artist and mental health activist Michelle Hammer, "Sharp," 2020, Digital print on canvas with wood base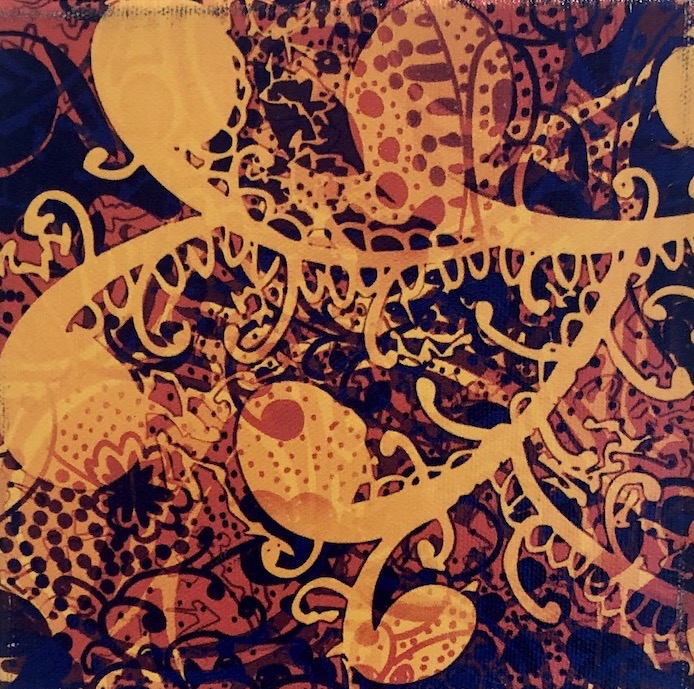 Multimedia artist Roger Jones, "14 Karat Gold," 2021, Acrylic painting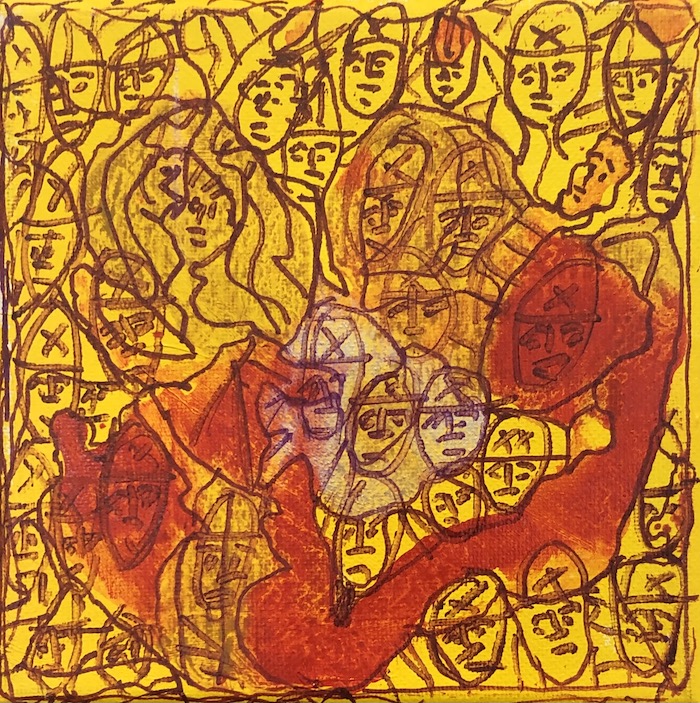 Multidisciplinary artist Boo Lynn Walsh, "That Dude," 2021, Photograph and watercolor on wood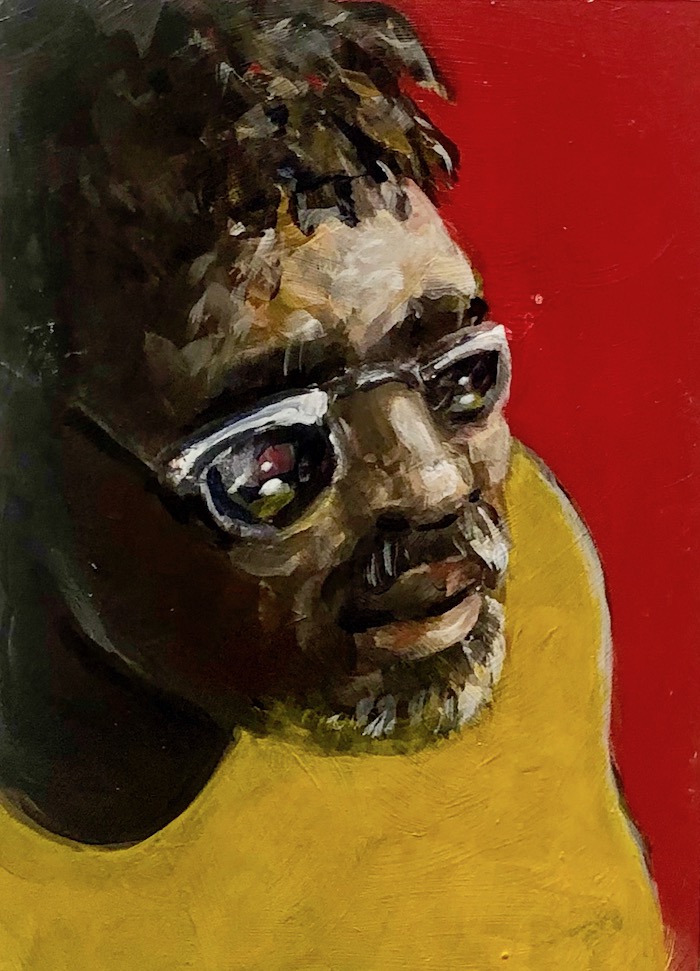 The hugely inventive Dubblex, "Philosopher Kings," Spray paint. marker on vinyl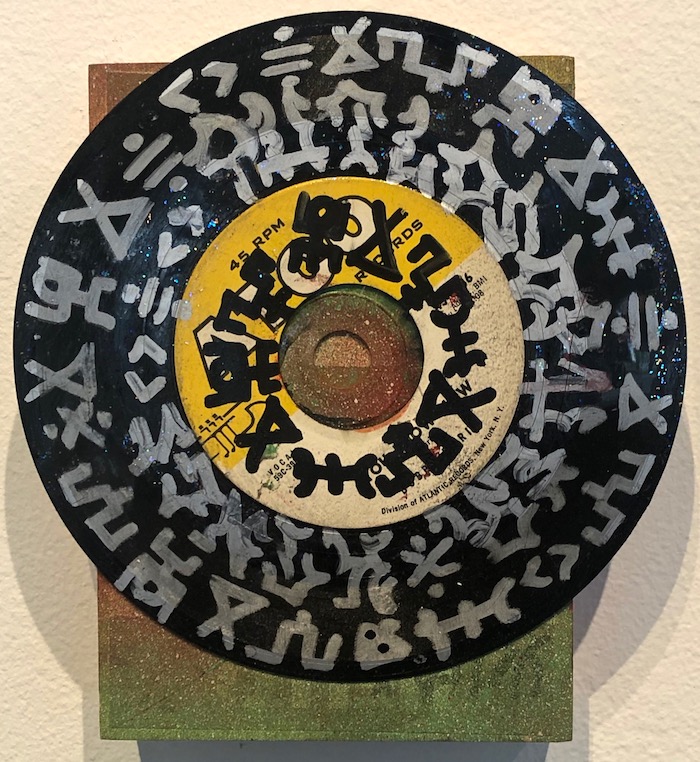 Multidisciplinary artist Susan Spangenberg, "Bastet," 2021, Mixed media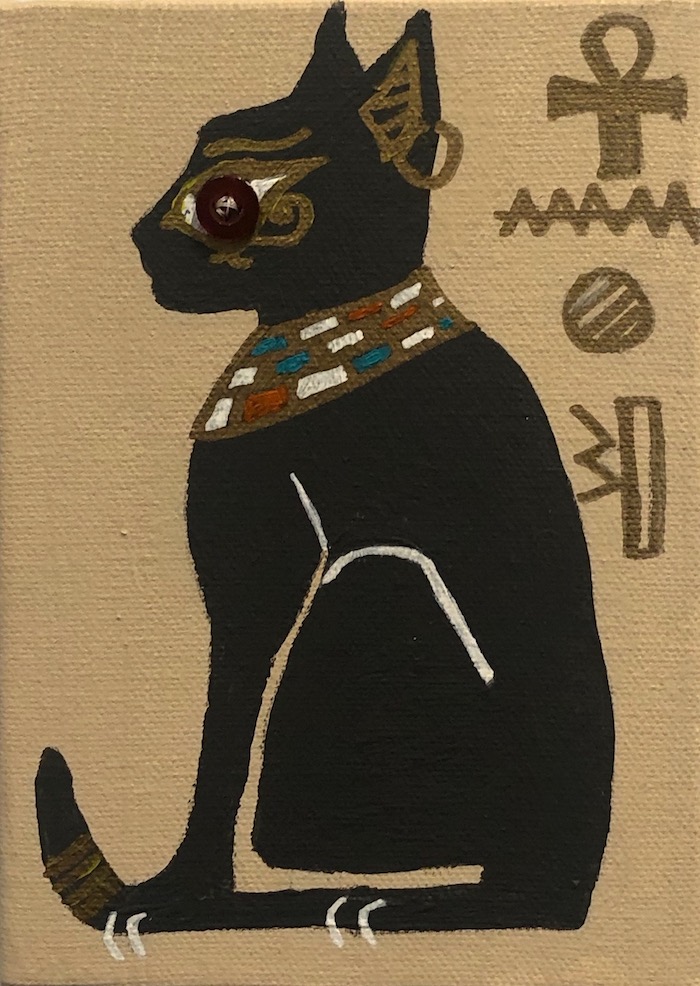 Noted fiber artist Alyson Vega, "Hang Out to Dry," 2021, Mixed media on wood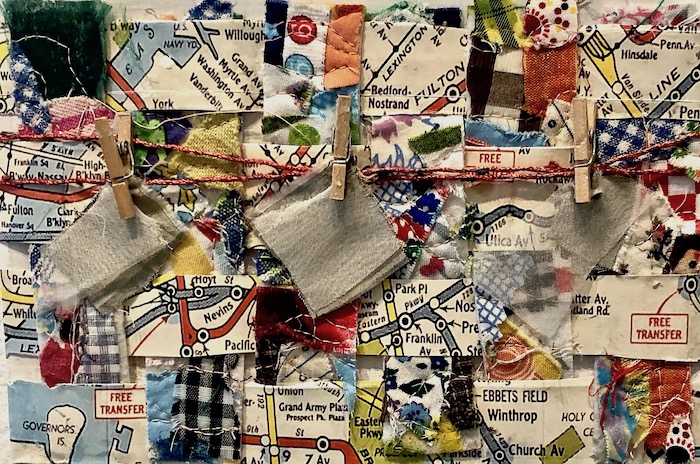 Fountain House Gallery is located at 702 Ninth Avenue at 48th Street and is open Tuesday to Saturday: 12pm-6pm.
Note: Fountain House Gallery and Studio provides an environment where artists living with mental illness can express their creative visions, exhibit their work, and challenge the stigma that surrounds mental illness.
Photos of images: Lois Stavsky