Along with its branch museum, the Renwick Gallery, the Smithsonian American Art Museum in Washington DC is home to one of the largest and most diverse collections of American art in the world. Among its works on exhibit is a treasure trove of art by self-taught artists. The image featured above, "Carnival," was fashioned with commercial yarn by the award-winning Native American weaver Linda Nez in 1992.
Several more images of artworks in a wide range of media by self-taught artists — captured on my recent visit to SAAM — follow:
The late Iowa-based husband & wife farmhands Clarence and Grace Woolsey, "Untitled," Bottlecaps, wood and wire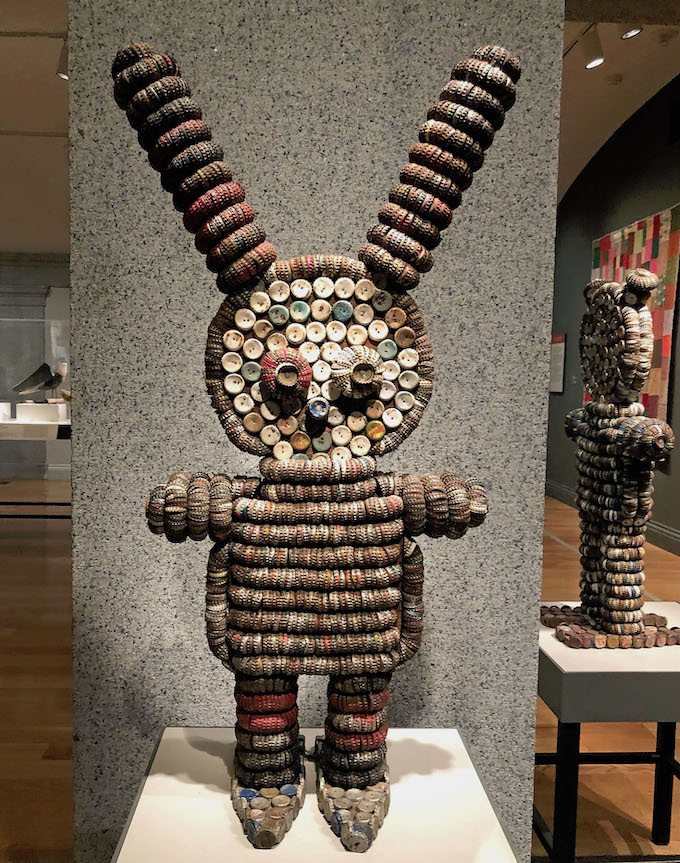 The late Hungarian-American painter and all-around Renaissance man Alex Bogardy, "The Clinic," ca. 1965-1970, Oil on canvas board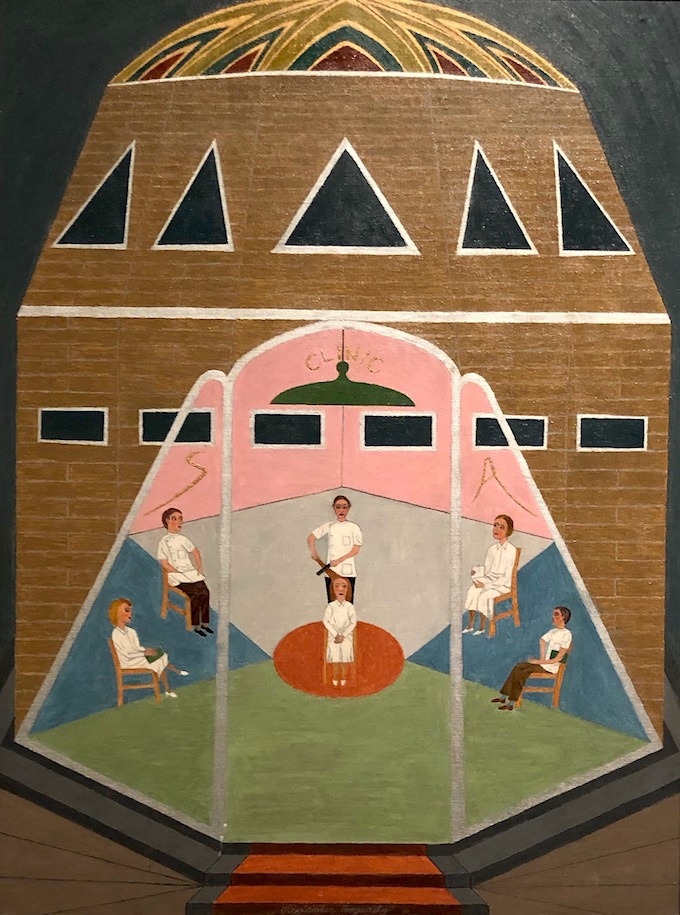 The late — now legendary — Alabama-based African American artist Thornton Dial Sr., "The Beginning of Life in the Yellow Jungle," 2003, Found objects and spray paint on canvas on wood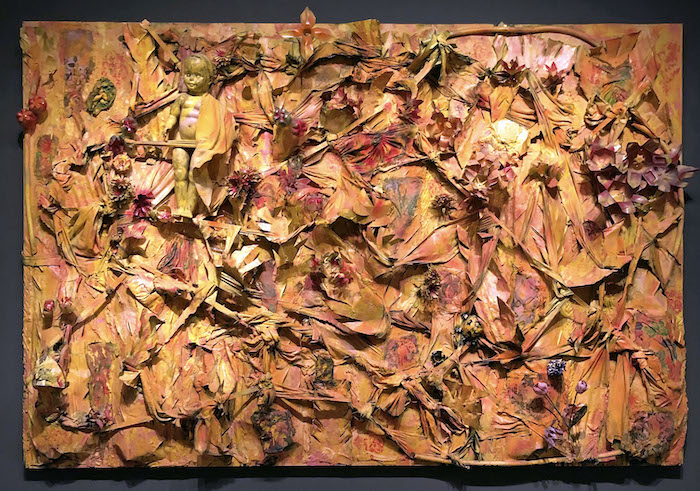 Alabama-born multidisciplinary African-American artist Lonnie Holley, "Yielding to the Ancestors While Controlling the Hands of Time," ca. 1992, Oil on wood and metal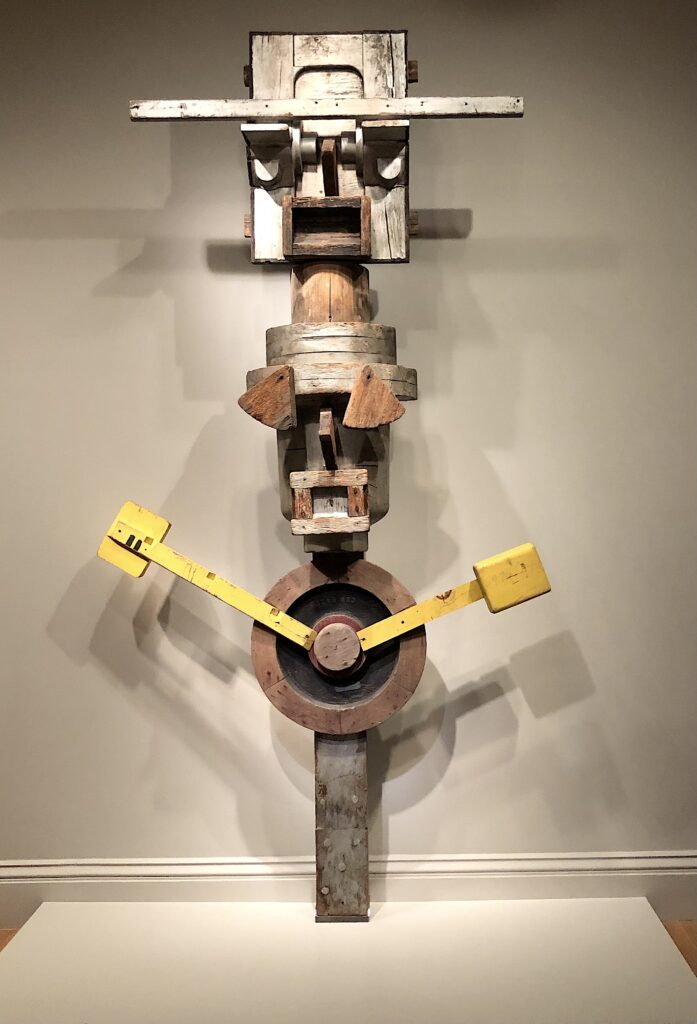 The late Miami-based African American artist Purvis Young, "The Struggle," 1973-1974, Acrylic on wood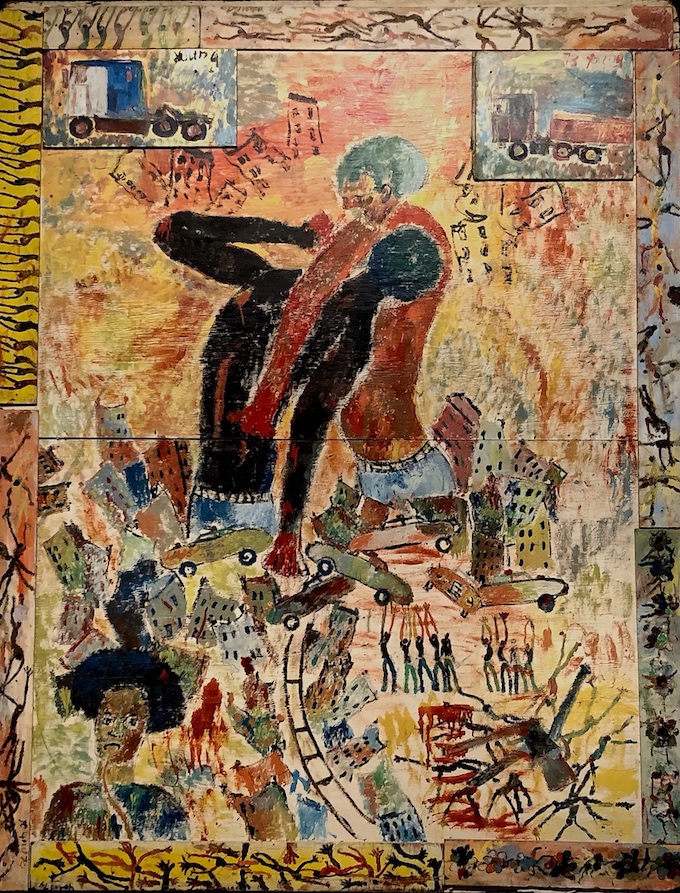 The late New England-based African American artist Ellis Ruley, "Horses and Riders," Oil on poster board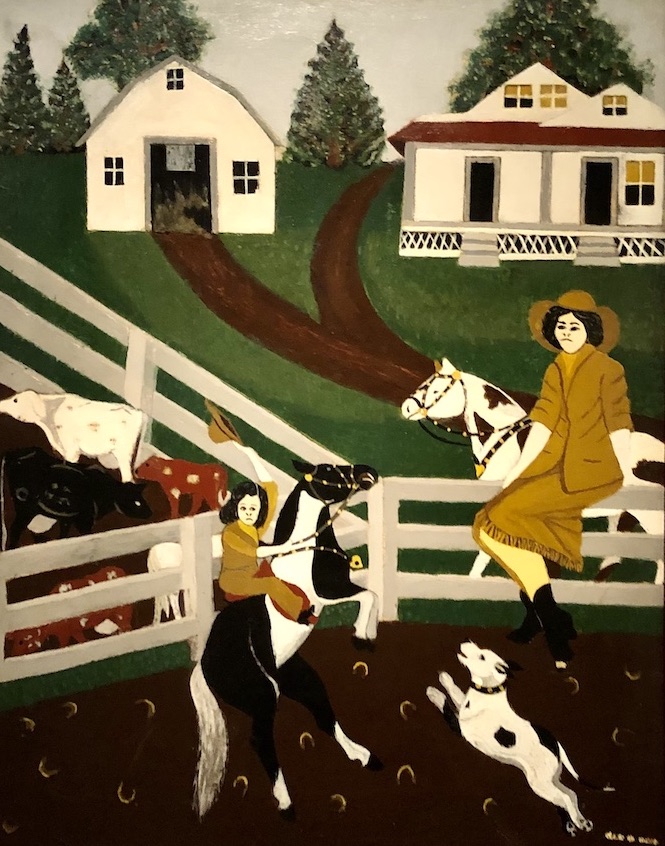 Note: SAAM is located at 8th and G streets NW in Washington DC and is open Wed–Sun 11:30 a.m.–7 p.m. The Renwick Gallery is located at Pennsylvania Avenue at 17th Street NW and is open Wed–Sun 11:30 a.m.–5:30 p.m.
Photos of artworks by Lois Stavsky