Born n Kiev in 1976, Zoya Cherkassky immigrated with her family to Israel at age 15. Currently on view at the Israel Museum in Jerusalem is the gifted artist's first solo exhibit, Pravda, reflecting on her personal experiences and the collective experience of the over one million Russians who have immigrated to Israel. Pictured above is Eat Shit and Die, 2016, rendered with oil on linen. What follows are several more largely sardonic images — all meticulously rendered in Zoya Cherkassky's folksy aesthetic.
The Chemical Warfare, 2016, Oil on linen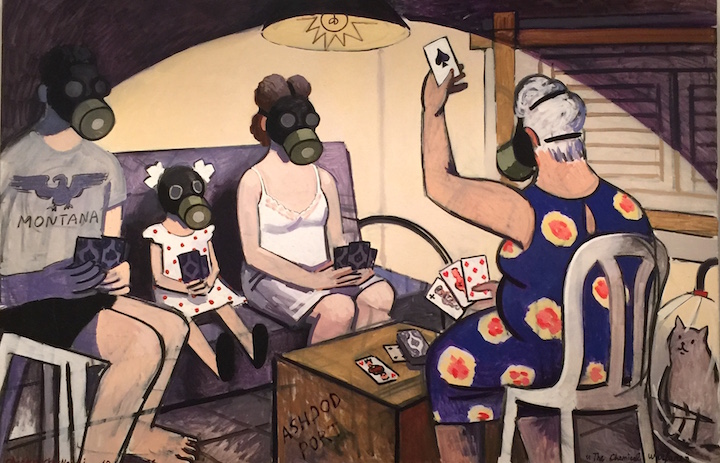 Passover in Bat Yam, 2016, Oil on linen — where the prohibited foods are sought!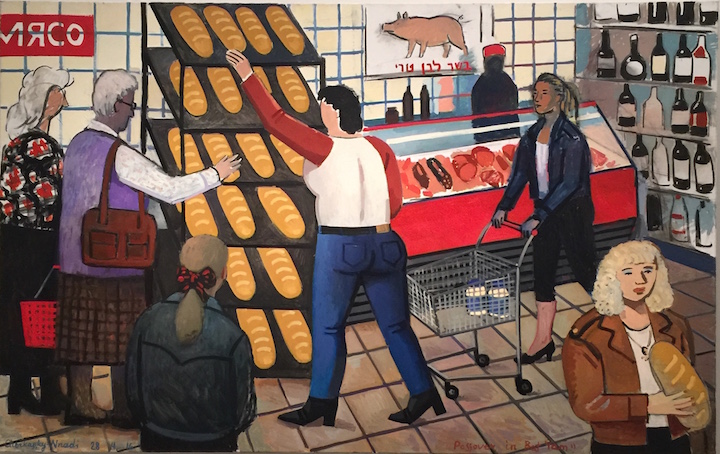 The Rabbi's Deliquium, 2016, Oil on linen — another commentary on the lack of religiosity among so many Russian immigrants, as the Rabbi checks to see if this kitchen is Kosher and discovers a pig's snout in the fridge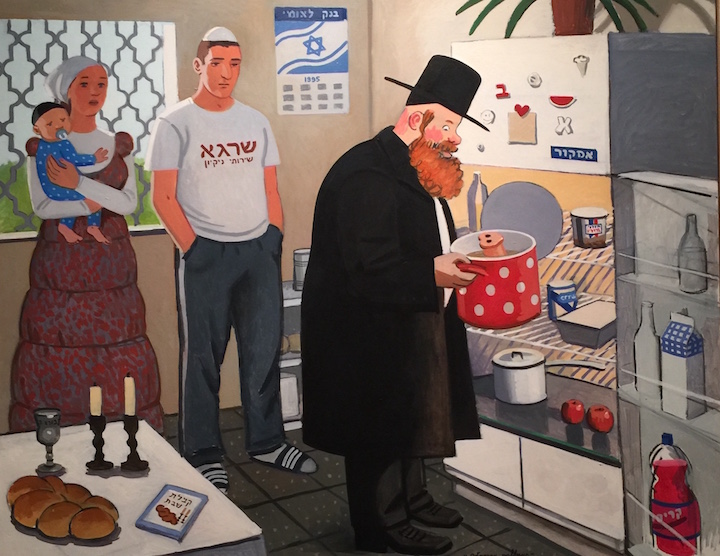 The Circumcision of Uncle Yasha, 2013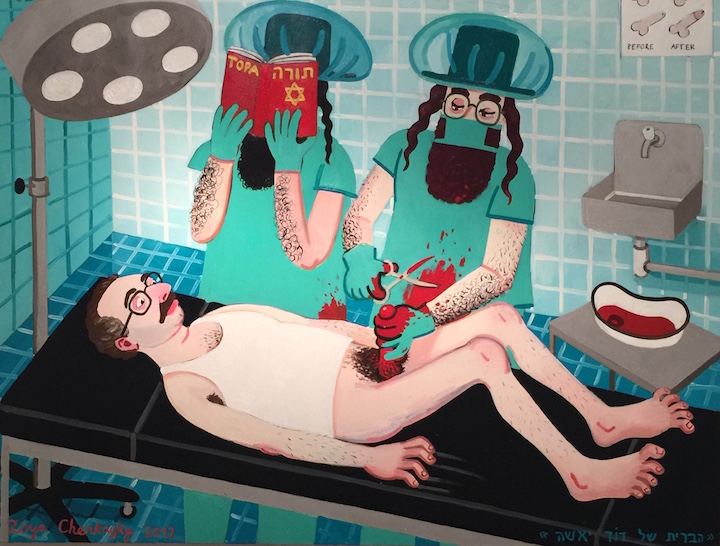 Featuring 50 paintings and 50 works on paper — accompanied by a comprehensive trilingual catalogue in Hebrew, English, and Russian — Pravda remains on view through October, 2018 at the Israel Museum at Derech Ruppin in Jerusalem.
Photos of images by Lois Stavsky