On September 15, 1983, Michael Stewart, a young African American, was brutally assaulted by New York City Transit Police following his arrest for writing graffiti in the First Avenue L train subway station. Thirteen days later, Stewart died in a coma. Soon afterwards, Jean-Michel Basquiat painted The Death of Michael Stewart, informally known as Defacement, on the wall of Keith Haring's studio.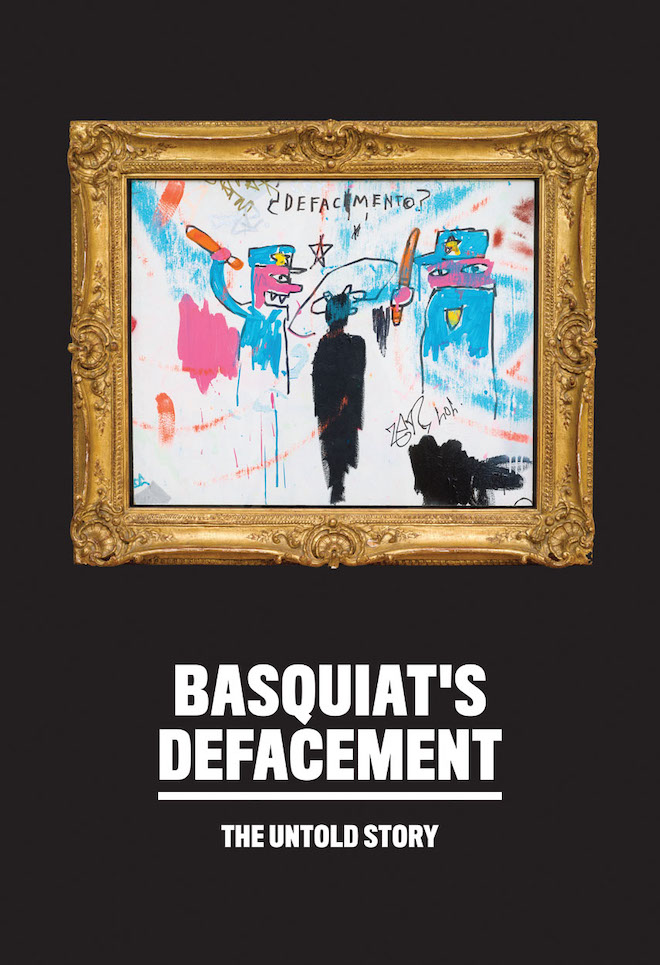 With The Death of Michael Stewart as its centerpiece, "Basquiat's Defacement: The Untold Story" features several additional socially and politically conscious artworks by the legendary self-taught artist Jean-Michel Basquiat,  along with a selection of artworks by several of Stewart's contemporaries. The first image featured above, La Hara, was fashioned by Basquiat with acrylic and oilstick on wood panel two years before Stewart's death. Several more images of artworks on display in "Basquiat's Defacement: The Untold Story" on view at the Guggenheim Museum on Manhattan's Upper East Side follow:
Jean-Michel Basquiat, Charles the First, 1982, Acrylic and oil stick on canvas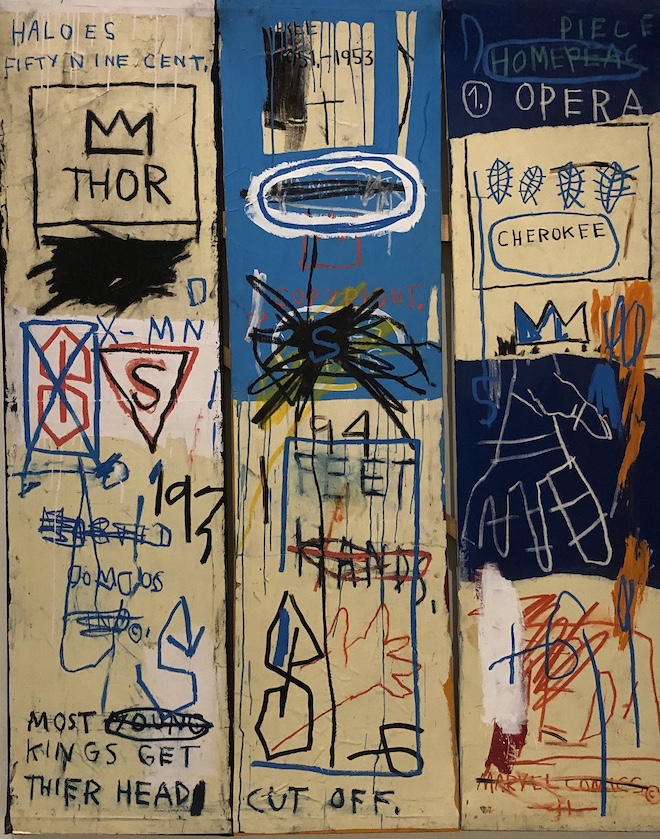 Keith Haring. Michael Stewart — USA for Africa, 1985, Enamel and acrylic on canvas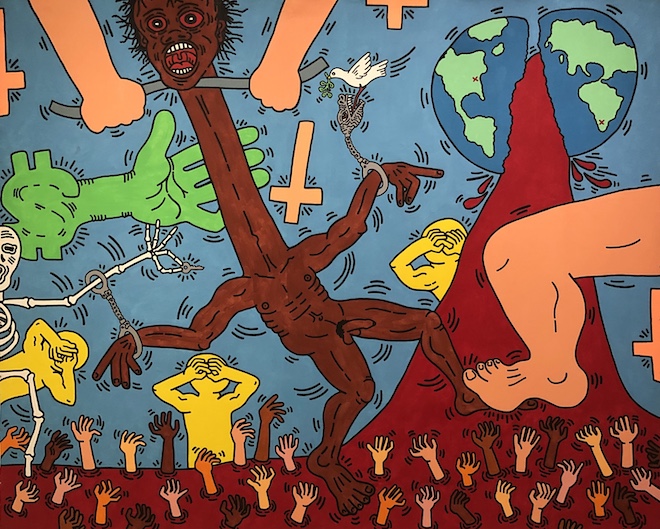 Jean-Michel Basquiat, Self Portrait, 1983 Oil, acrylic, oilstick, graphite and pen on paper collage on wood with metal attachments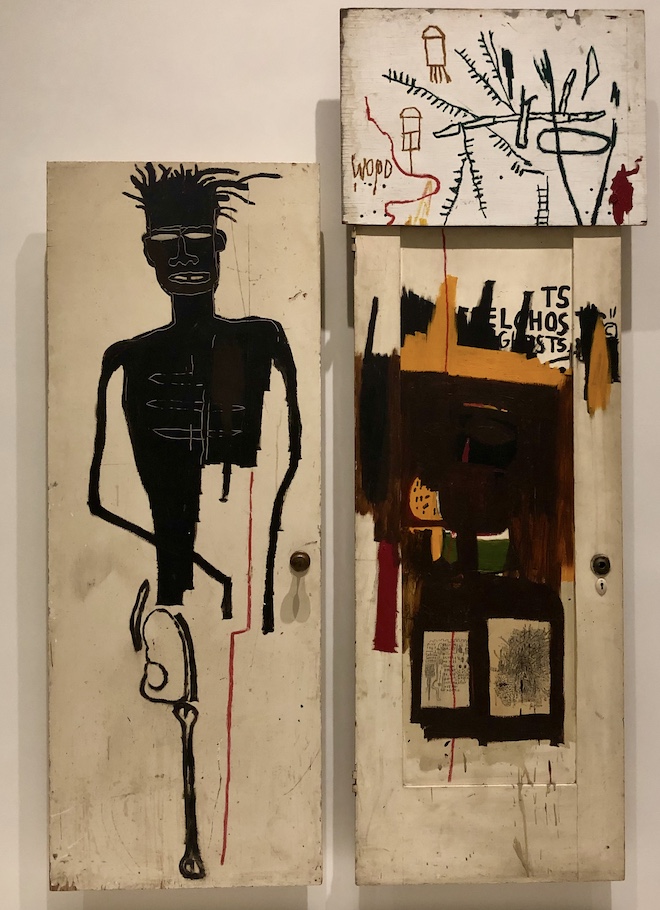 George Condo, Portrait of Michael Stewart, 1983, Oil on wood panel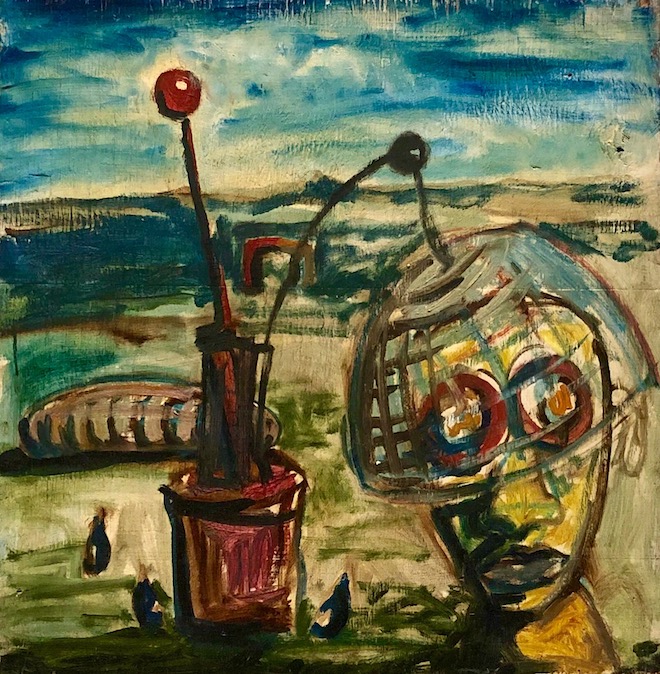 Eric Drooker, The Cover-Up Continues, Charcoal on board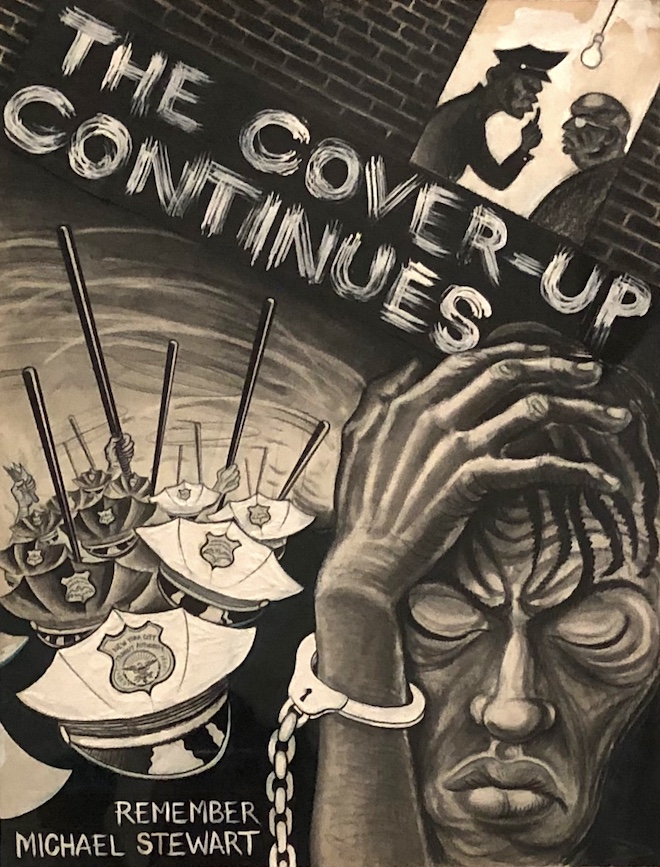 Organized by Chaédria LaBouvier, "Basquiat's Defacement: The Untold Story" remains on view through November 6 at the Guggenheim Museum. Located at 1071 5th Avenue between 88th and 89th Streets, the museum is open seven days a week. and on Saturdays — from 5pm until 8pm — you can pay what you wish.
Photos of artworks by Lois Stavsky; the second image features the cover of the book accompanying the exhibit.