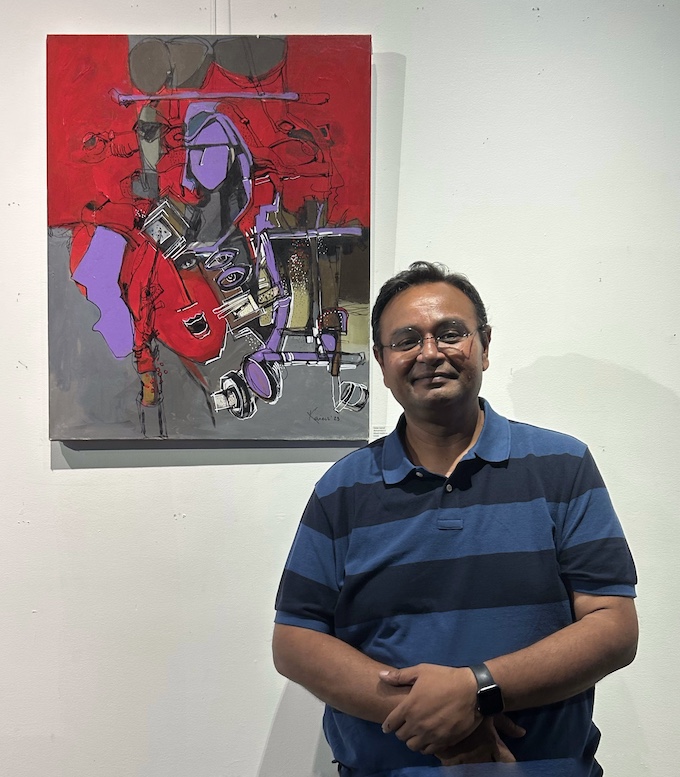 Curated by ART BreakOUT founders Bonnie Astor and Lois Stavsky, "I Am Many: A Visual Meditation on Identity" features a wildly eclectic range of works fashioned by artists crossing generations, geographies and cultures.
Featured above is Queens-based Bangladeshi American visual artist Kaiser Kamal, to the right of his strikingly imaginative mixed-media work, Reinvention II, A small sampling of artworks from the dozens on view at The Local NY follow:
El Salvador-born, New Jersey-based Dani Reyes Mozeson, "Purple Haze," Mixed media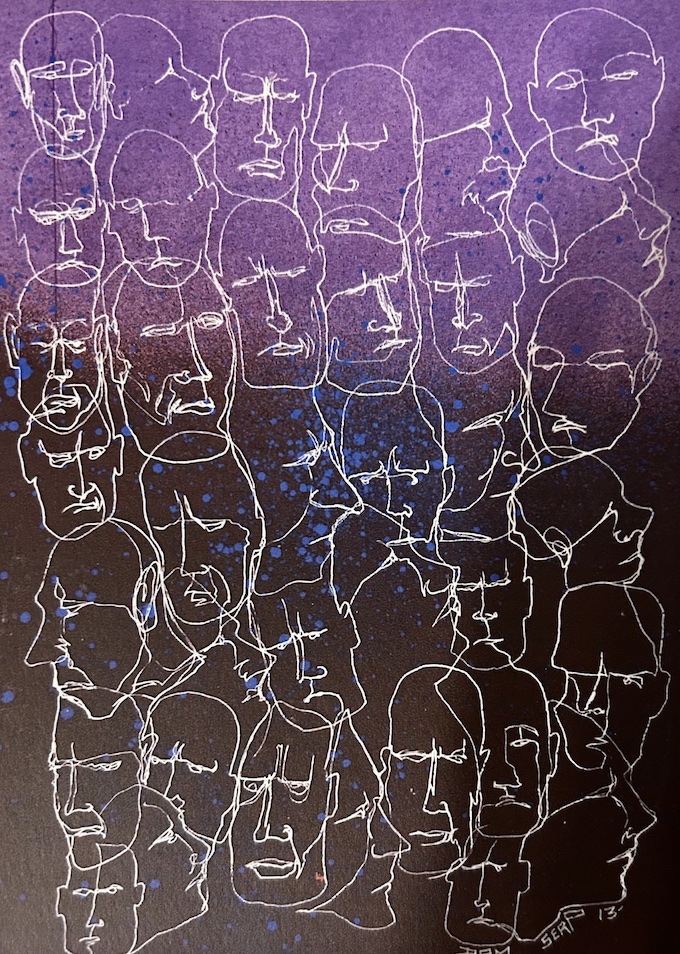 Self-taught New York-based multimedia artist Billy Waldman, "Mindscape," Mixed media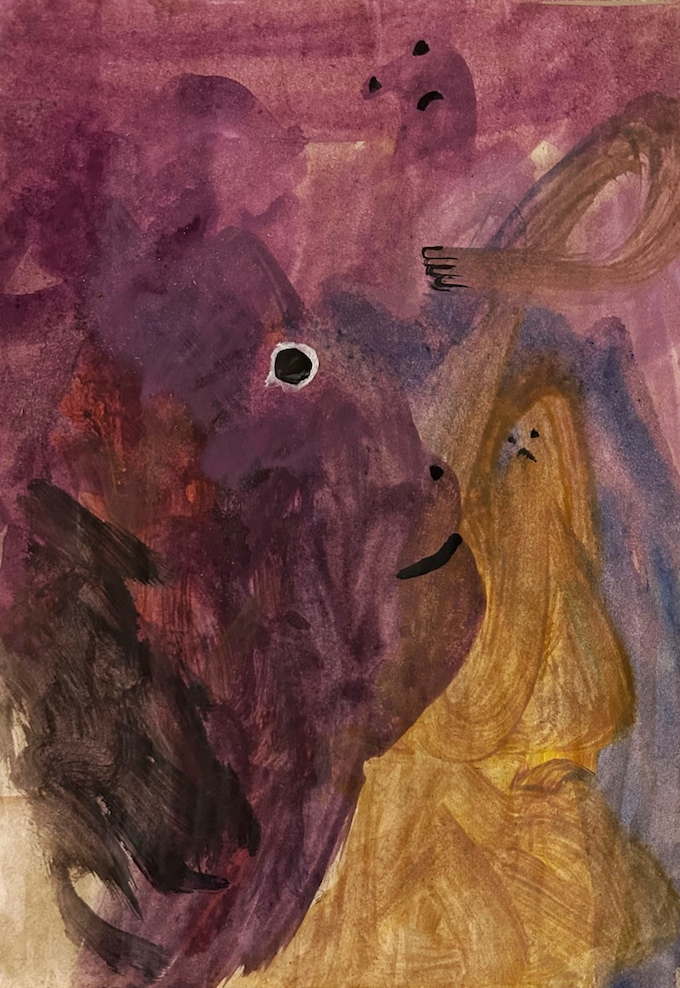 Visual artist and arts educator Bonnie Astor, "Untitled," Collage on canvas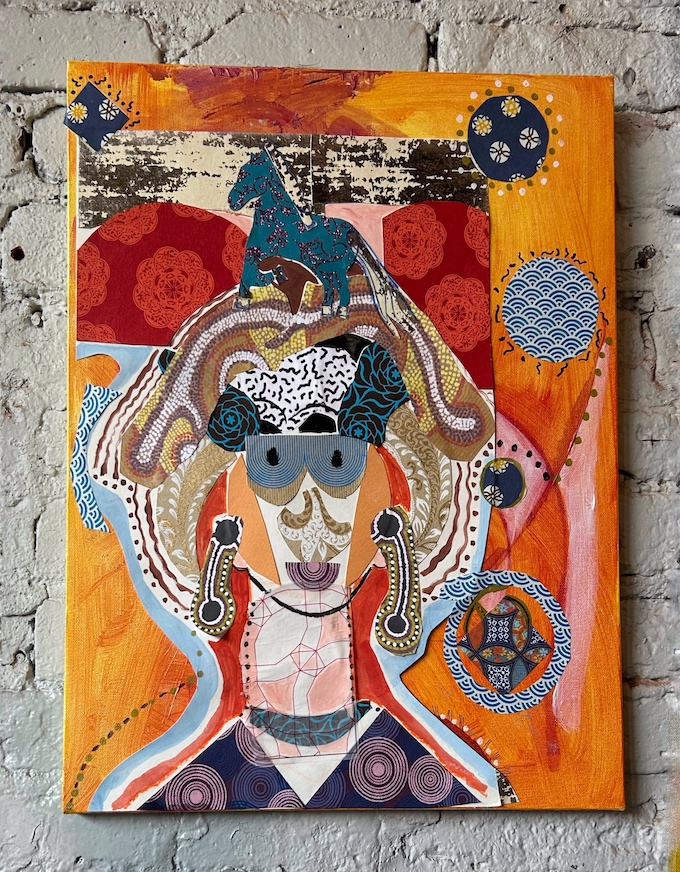 Queens-based ArTech artists — supported by AHRC NYC — Sydney Burford (on left) with "Untitled," Embroidery and paint on fabric, and Nadia Insan with "Untitled," Marker and colored pencils on paper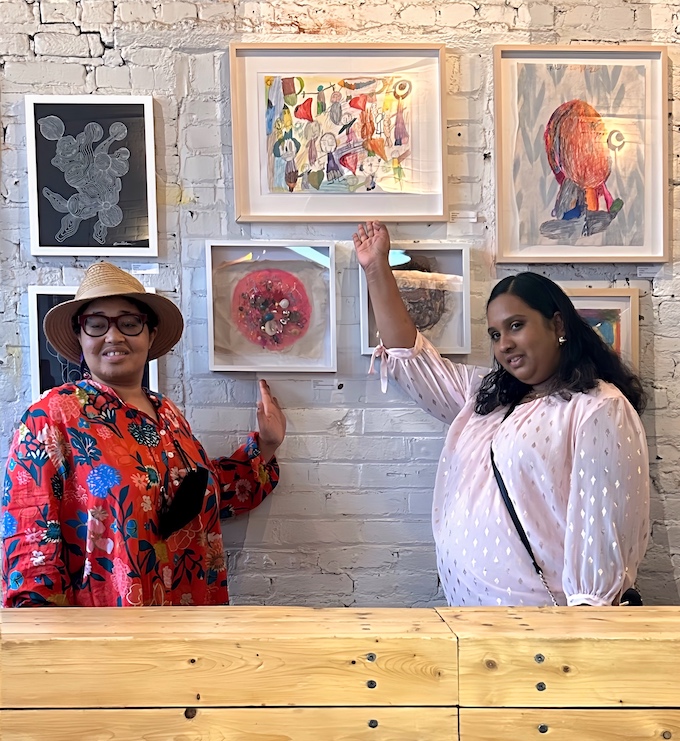 Self-taught artist Ben Wilson, "Untitled," Ink on paper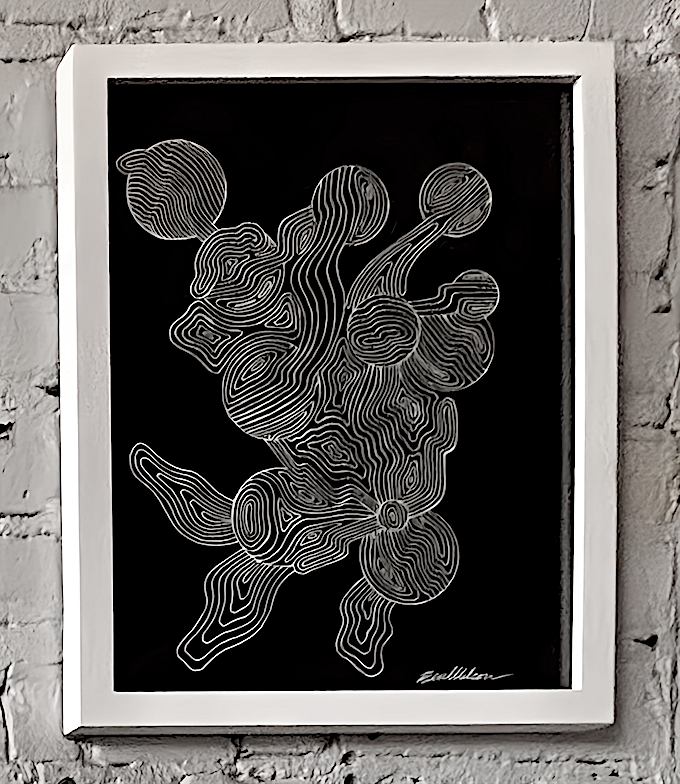 Queens-based Pakistani-American artist Sharjeel Khan, "Lawrence's Arabia," Mixed media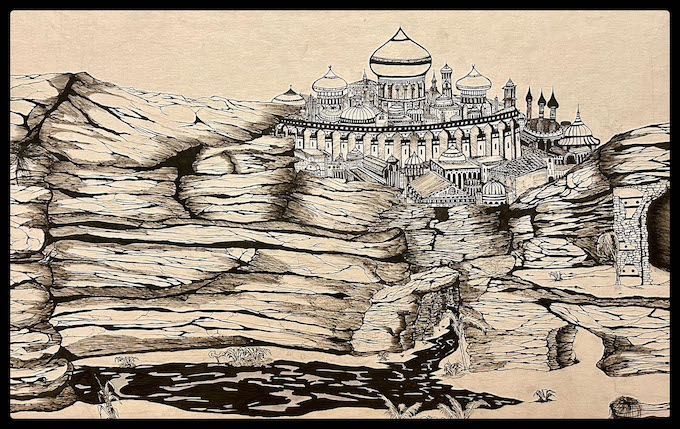 Self-taught photographer Sara Ching Mozeson, "Passing Time in Chinatown," Digitally edited photo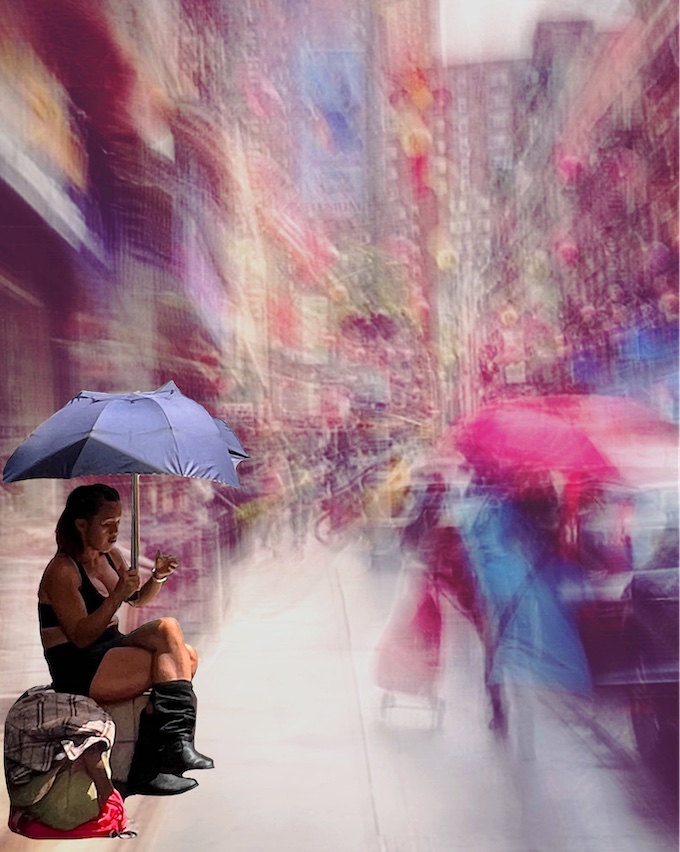 Brooklyn-based, largely self-taught artist Antonio Gomez, "HECHO IN MEXICO," Acrylic on paper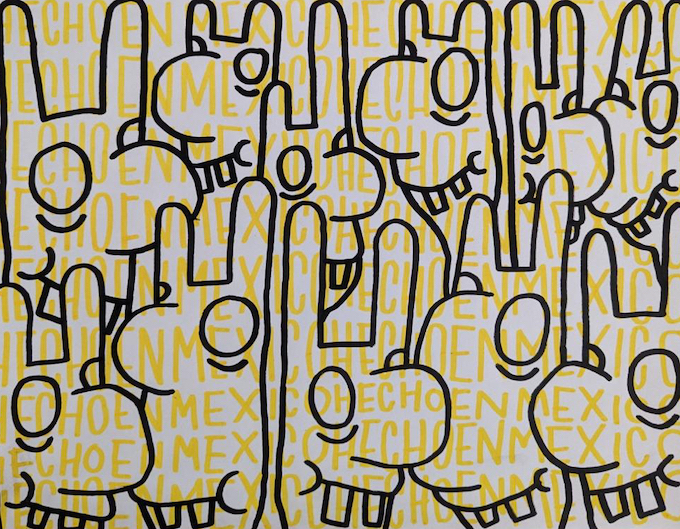 Self-taught Queens-based artists ANGR, GOUR and DUSK, "Pushing It Forward," Mixed Media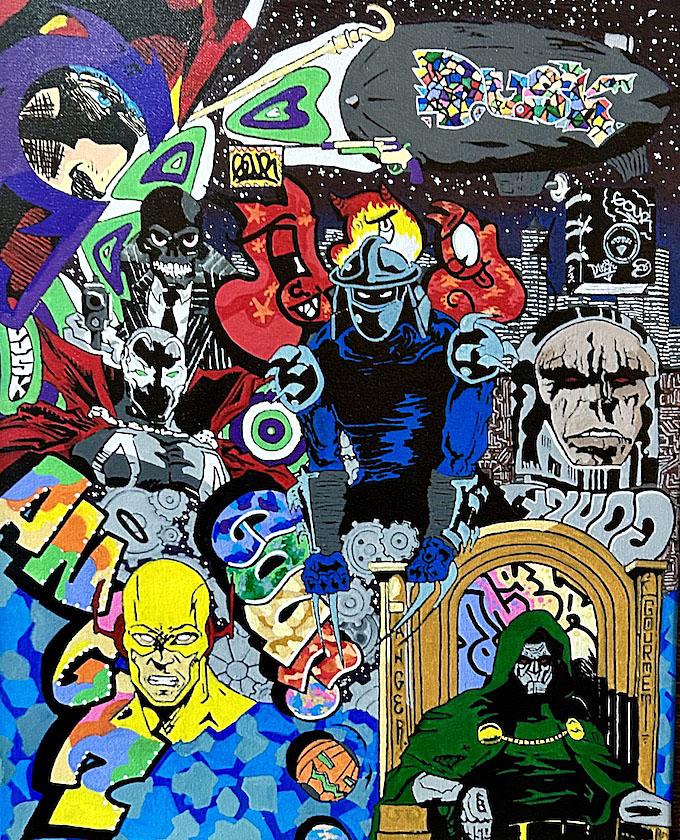 Located at 1302 44th Avenue in Long Island City, The Local NY is is easily accessible via the Court Square E, M, G, and 7 trains. The exhibition can be viewed from early morning until late at night.
Photos: Lois Stavsky