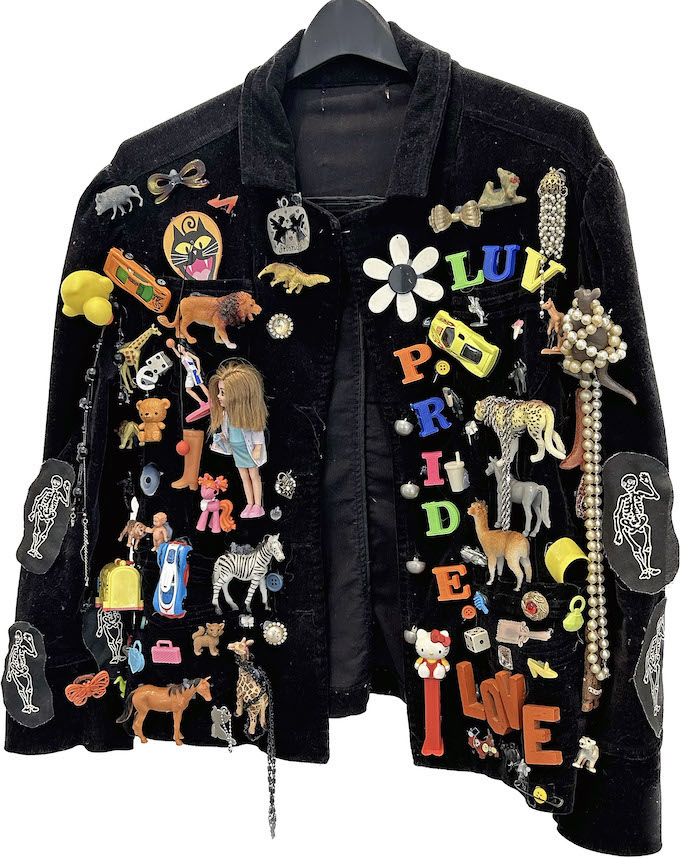 Curated by David Rios, Director of Public Programs and Curator of Contemporary Art at the Children's Museum of Manhattan, and Fountain House Gallery artist Judith Berman, who conceived the show's theme, "Toys: Embracing Play" continues at Fountain House Gallery through August 19. Wonderfully intriguing and visually captivating, the exhibition showcases over 40 images suggestive of toys and play that reflect or have impacted the artists' lives.
"Fantasy," the beguiling jacket featured above, was fashioned this year by mixed-media artist Elizabeth Atlas. What follows are several more images of artworks — devised in a wide range of media — captured on my recent visit to "Toys: Embracing Play."
Queens-based multidisciplinary artist Issa Ibrahim, "Mr. Octopus," 2023, Acrylic, repurposed found objects and candle holder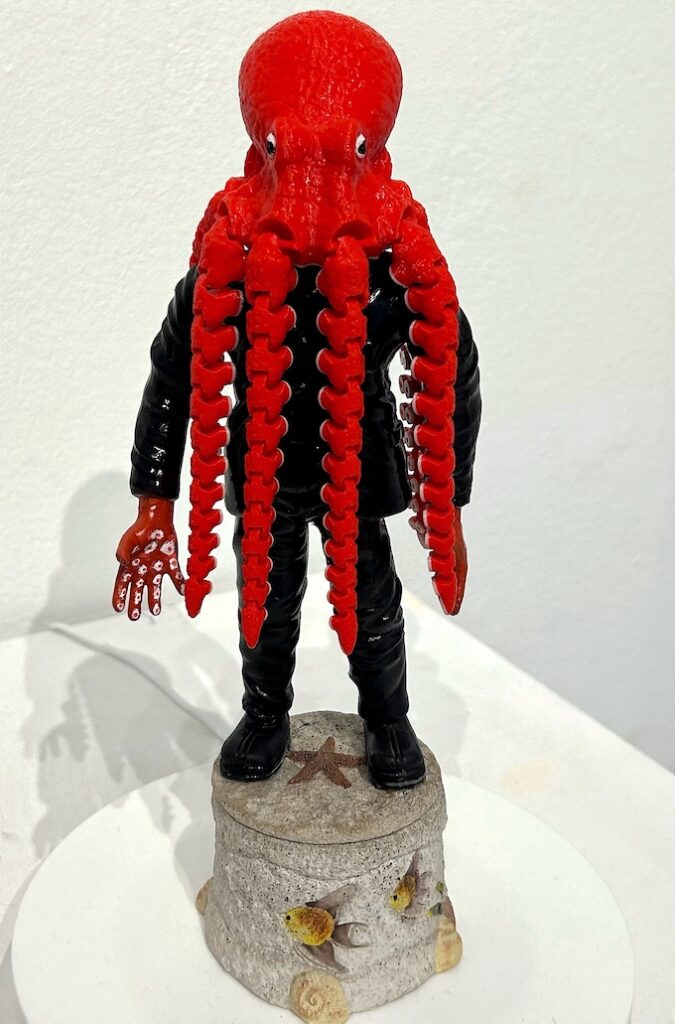 The prolific Manhattan-based self-taught artist Roger Jones, "Black Ink Love Letter," 2021, Ink and stamps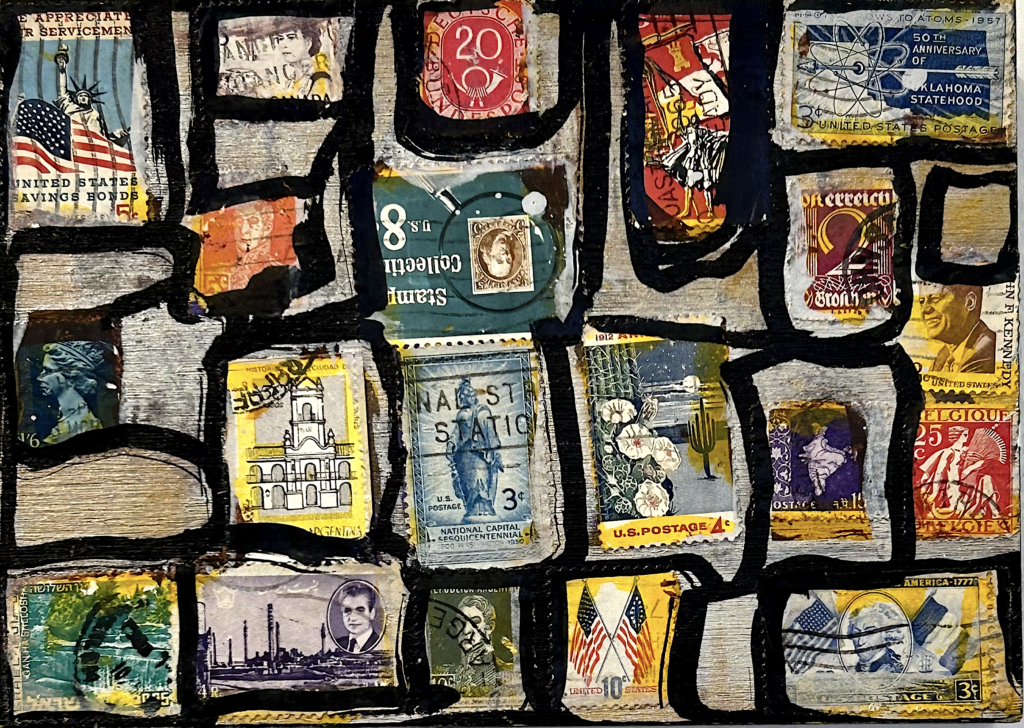 Queens-based multidisciplinary artist Susan Spangenberg, "Frida Kahlo (Asylum Doll)," 2022, Acrylic, marker, psychiatric hospital gown on unstretched canvas (hand-sewn) with polyester stuffing and pencil armature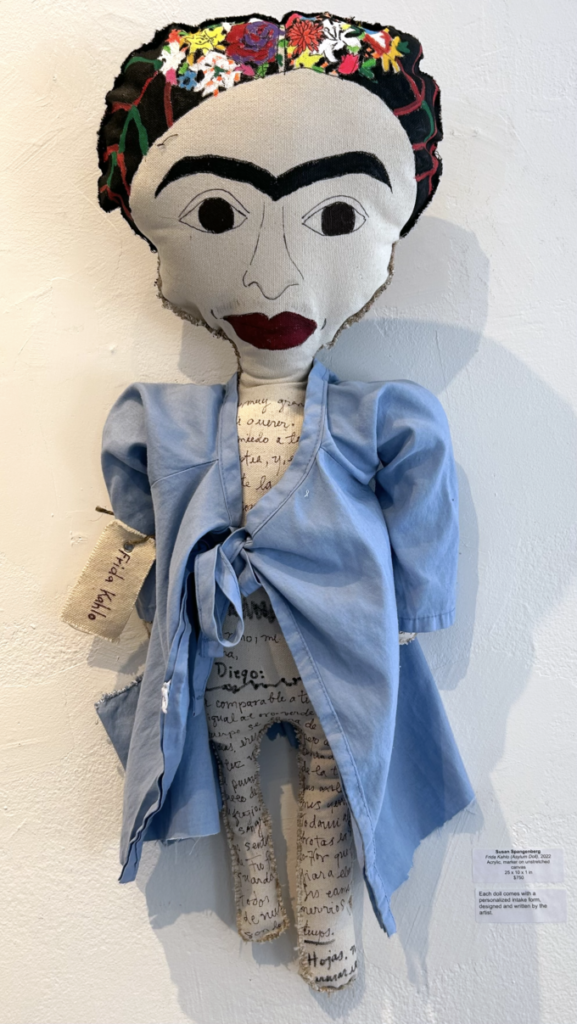 Visual artist Ariel Navarrete, "Marble Race Track," 2023, Oil on canvas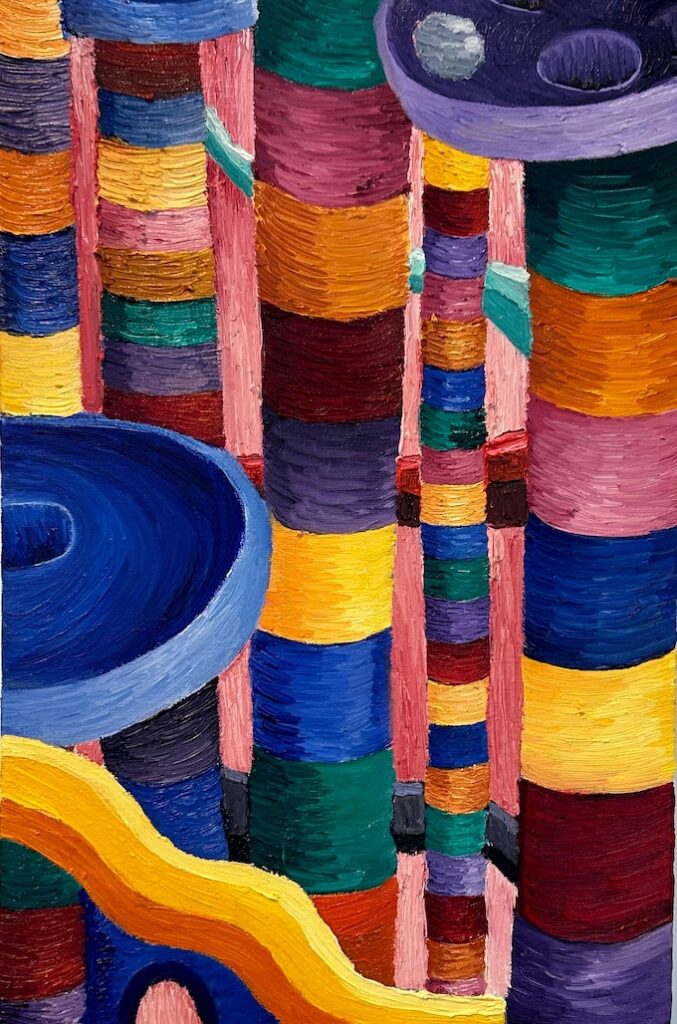 The always-impactful Zeus Hope, "Your Daddy Loves You, Lil Red," 2023, Fabric, metal and leather on wood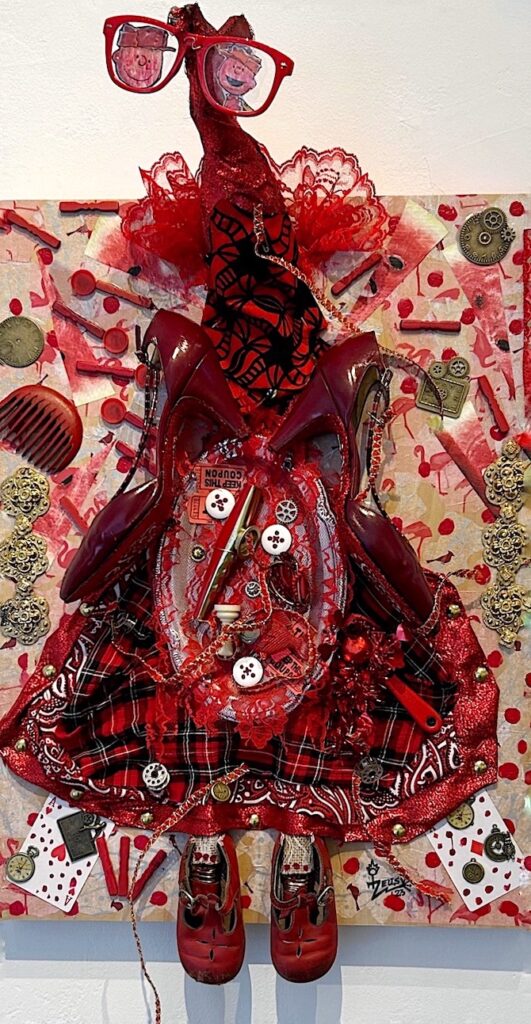 The ever-innovative self-taught artist Angela Rogers, "Princess of Parties," 2019, Wire, fiber, and found objects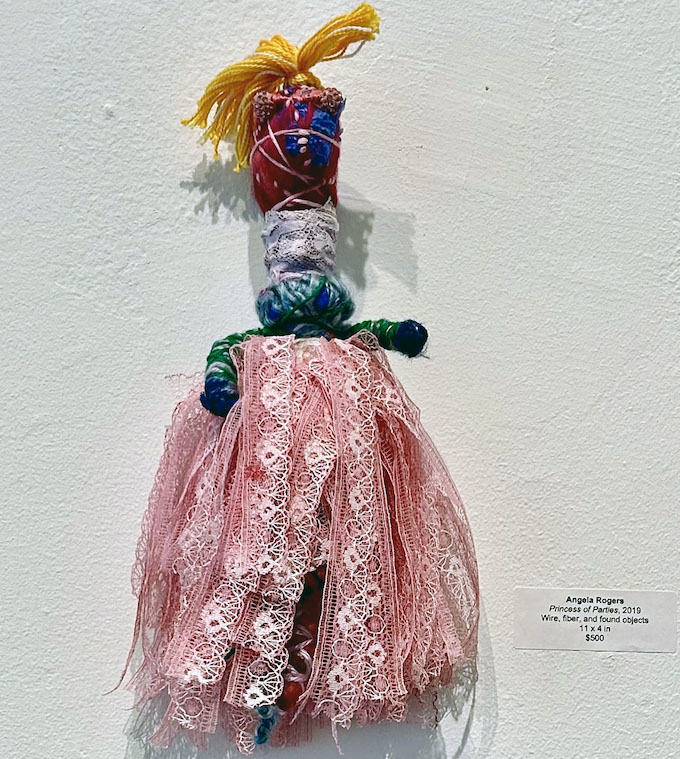 Located at 702 Ninth Avenue at 48th Street in Manhattan, Fountain House Gallery is open Tuesday – Saturday from 12pm to 6pm.
Note: Fountain House Gallery and Studio provides an environment where artists living with mental illness can express their creative visions, exhibit their work, and challenge the stigma that surrounds mental illness.
Photos: Lois Stavsky