Diagnosed with schizophrenia while an art student at Ohio University over 40 years ago, the multidisciplinary artist Linda Carmella Sibio is particularly sensitive to the challenges faced by those living on society's margins. A recipient of over 20 grants and rewards, Sibio is the founder of Bezerk Productions, a nonprofit that educates the public on the art created by people with severe mental disabilities.
Continuing through this week at Andrew Edlin Gallery is Sibio's solo multimedia exhibition, The Economics of Suffering. Curated by Martha Wilson, it explores the devastating effects of the financial crisis on society's most vulnerable. Featured above is Body Type C Minus, fashioned with gouache on watercolor paper, depicting the impact of the financial crisis on our bodies. Several more images from The Economics of Suffering follow:
Cash Air, Gouache on paper — depicting a dying Earth, along with its inhabitants, a casualty of corporate greed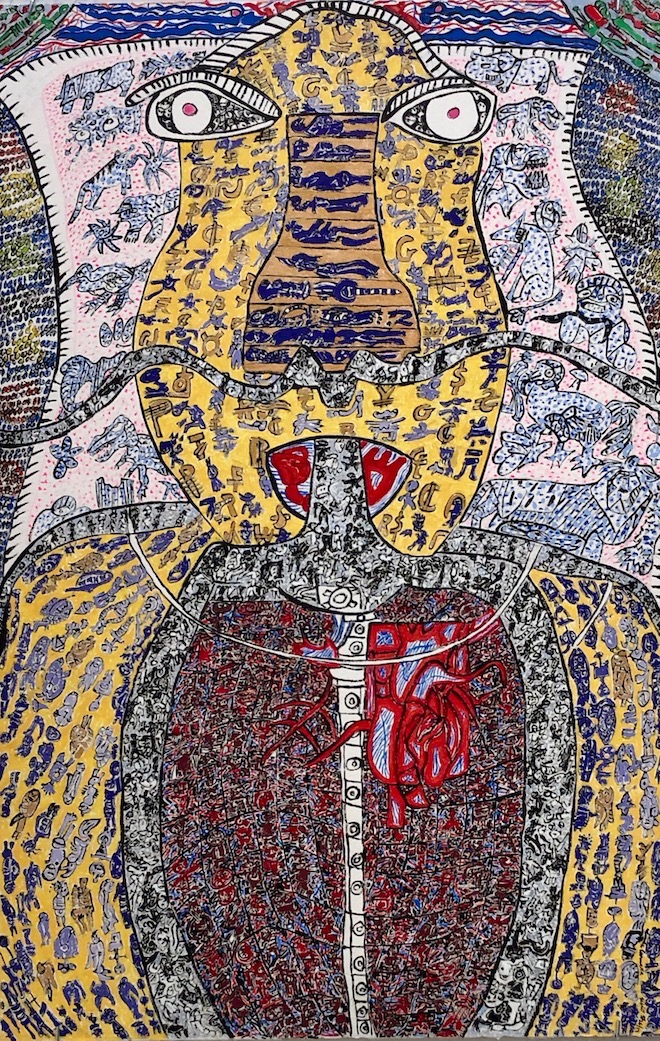 Economic Paradigm of Life, Gouache on paper — depicting a violent world that demands "we give up a limb or two to feed our children."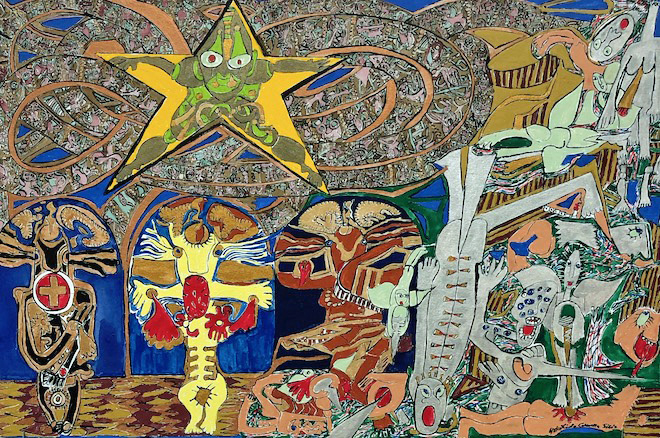 Check Mate: Monkey Stew, Gouache on watercolor paper — depicting a hungry parent who has evolved into a green monster playing chess while devouring her children's brains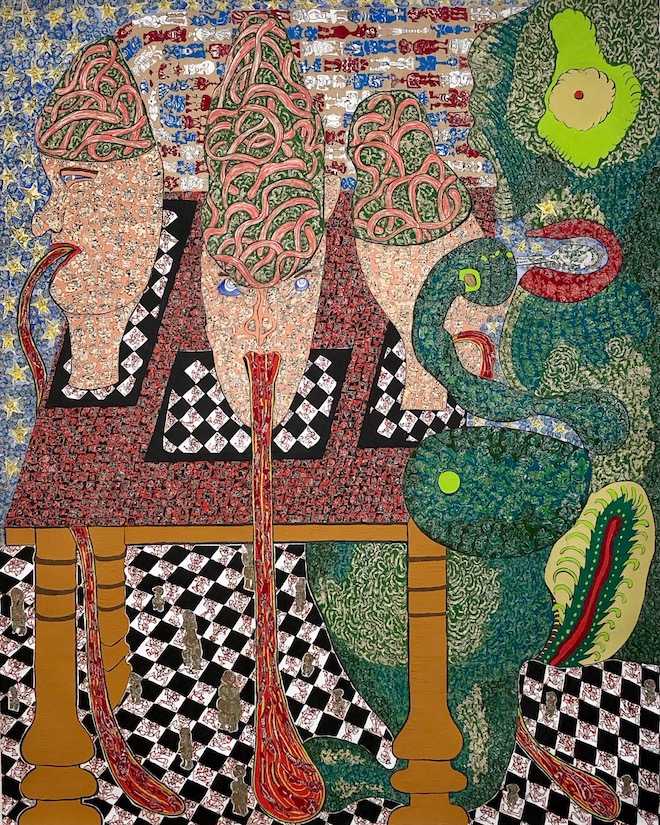 Poetic Pond of Despair, Gouache on paper — depicting the abyss that awaits those who attempt to escape from their torturous lives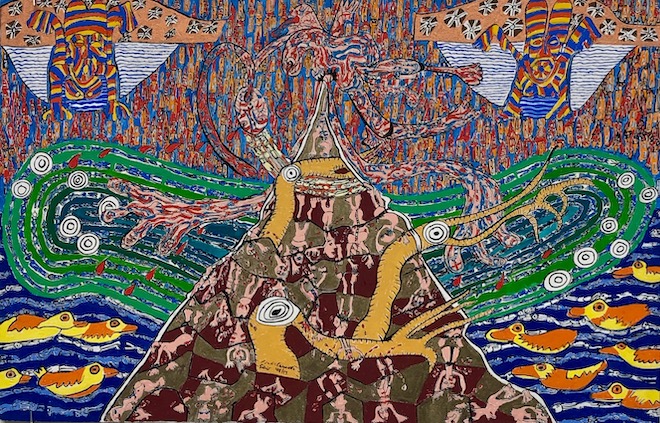 Located at 212 Bowery, the Andrew Edlin Gallery is open Tuesday — Saturday from 10am to 6pm.
Photos of images by Lois Stavsky; research on the artist's life and work by City-As-School intern Alyssa Torres