Currently on view at the American Folk Art Museum is "Memory Palaces: Inside the Collection of Audrey B. Heckler," a wonderfully eclectic selection of works in a variety of media by over 80 outsider or self-taught artists from across the globe. The image featured above was fashioned by Felipe Jesus Consalvos, a Cuban-American artist who largely worked as a cigar-roller. After his death in 1960, over 750 collages on a range of unconventional surfaces — from found photographs to musical instruments — were discovered.
What follows are several more images from this rich, tantalizing exhibition — that we plan to revisit several more times before it closes on January 26, 2020:
Italian artist Carlo Zinelli, Untitled, Gouache paint. While hospiralized with a diagnosis of paranoid schizophrenia, the late artist created almost two-thousand works with paints and colored pencils between 1957 and 1974.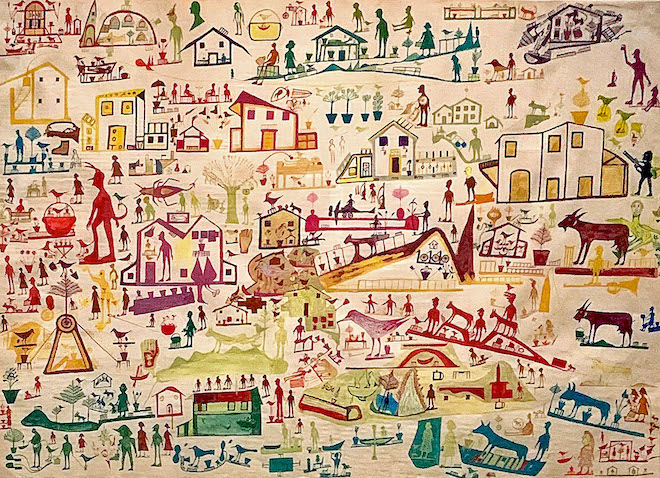 Italian artist Giovanni Battista Podestå, Untitled, Paint on ceramic, mirror, glitter and cardboard. Born into a peasant family in Northern Italy in 1895, Podestà's artworks often expressed his distate for the materialism of post-war Italian culture.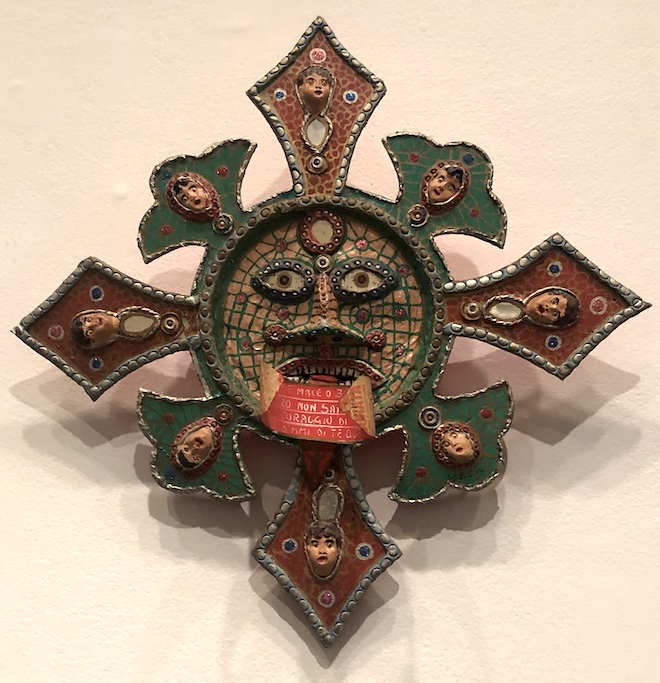 Swiss painter Christine Sefolosha, Birthgiving, Oil on canvas. Born in Montreux, Switzerland in 1955, the artist's distinct aesthetic was largely influenced by the years she spent living as a white woman in apartheid South Africa.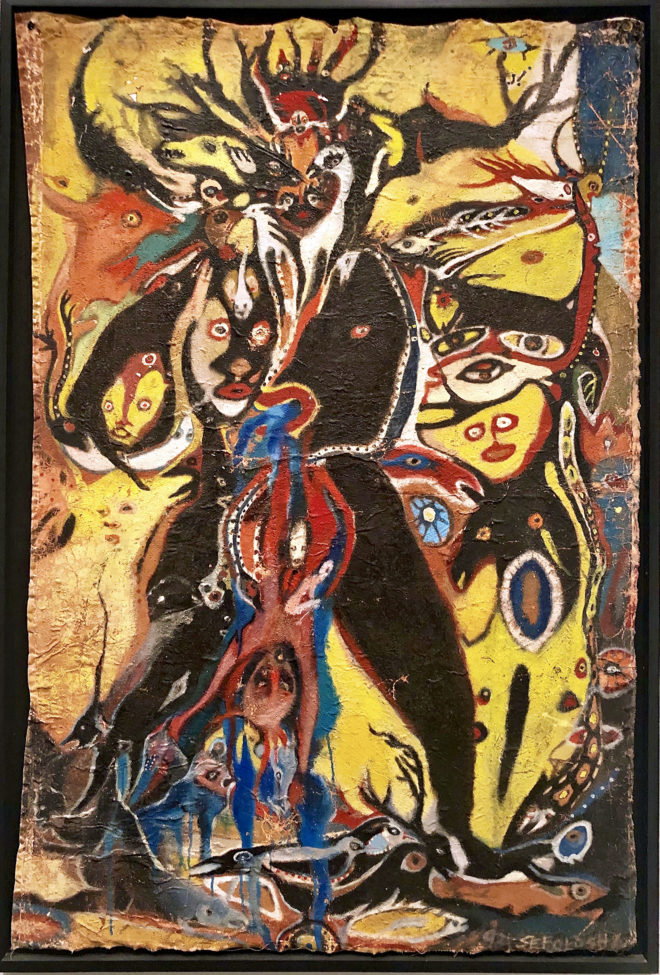 French duo Alfred and Corrine Marié aka ACM, Untitled, Pieces of typewriters, alarm clocks, transistor radios and electronic parts — with cables and glue. An art school dropout, Alfred Marié, along with his partner Corrine, creates whimsical assemblages that evolve into complex architectural objects.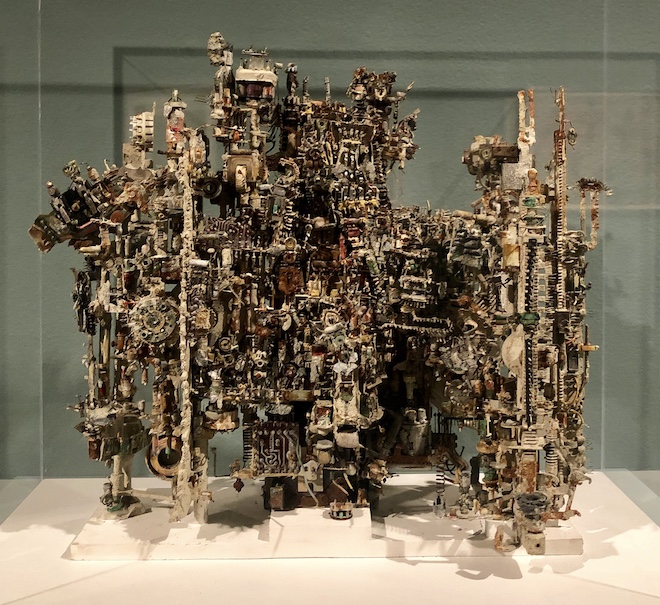 Southern preacher and artist Howard Finster, The Devil's Vice…,Paint on board. Known for his visionary art and passionate sermons, the Reverend Howard Finster created thousands of spiritually-inspired paintings. along with remarkable environmental sculptures, until his death in 2001.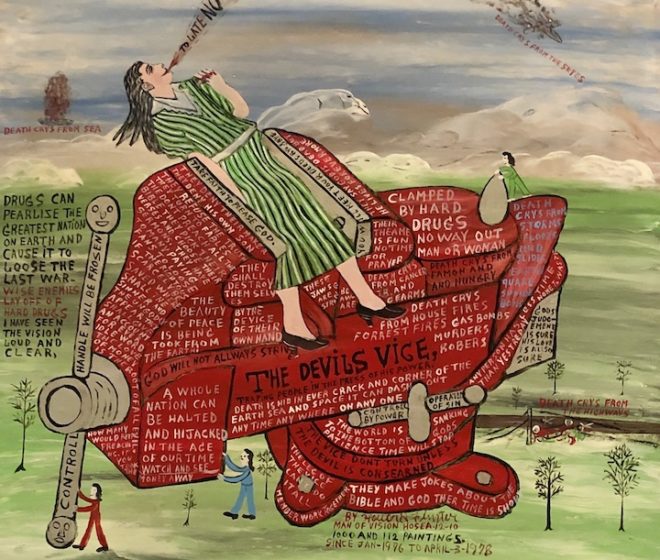 Ethiopian artist Gedewon Makonnen, Untitled, Tempera on paper. Trained as a cleric in the Ethiopian Orthodox Church, Gedewon was also a healer, who created strikingly elegant talismanic art.
Located at 2 Lincoln Square (Columbus Avenue between 65th and 66th Streets), the American Folk Art Museum is open Tuesday–Thursday: 11:30 am–7:00 pm; Friday: 12:00–7:30 pm; Saturday: 11:30 am–7:00 pm and Sunday, 12:00–6:00 pm. Admission is always free.
Research for this post: City-as-School intern Angelize Santiago 
Photo credits: 1, 2 & 7 Angelize Santiago; 3 – 6 Lois Stavsky