Currently on view at White Columns, New York's oldest alternative gallery space, is HEALING ARTS!, a selection of over 100 works from the archives of Healing Arts Initiative. Founded in 1970, the Healing Arts Initiative — aka Hospital Audiences Inc./H.A.I. — provided opportunities for "the culturally underserved in the New York City community" to actively engage with the arts.
Until its permanent closure in 2016, due to a series of unfortunate circumstances, H.I.A. supported a community of mostly self-taught artists, many living with disabilities, for close to five decades. Instrumental in helping preserve H.I.A.'s decades-long archive of art produced under its auspices, White Columns is now introducing it to a larger audience.
The image featured above was created by the late Julius Caesar Bustamante, a member of the Arawak/Caribe Indian nation, who began drawing in 2000 at age 43 following a diagnosis of post traumatic stress syndrome. Several more images on exhibit through November 2 follow:
 The late Rocco Fama, noted for his colorful drawings of imagined skyscrapers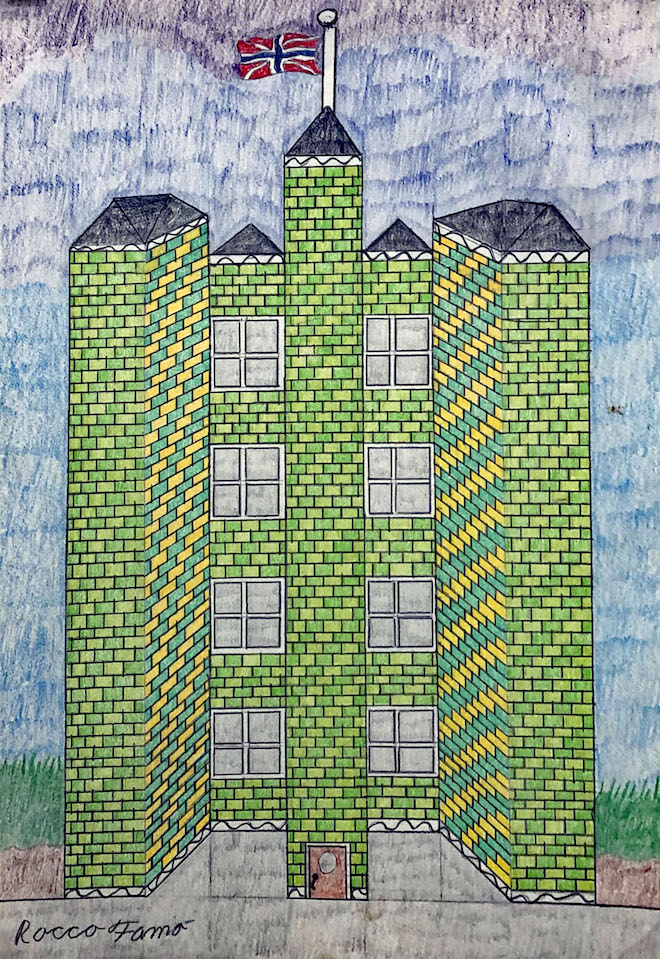 The prolific Roger Jones, now active with Fountain House Gallery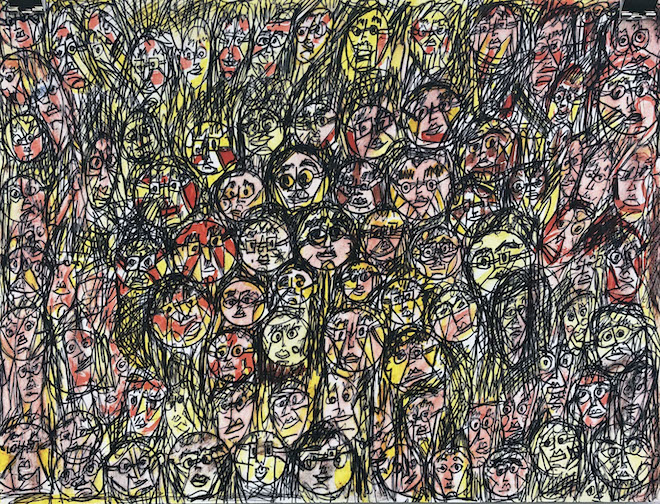 The late Brooklyn-native Derrick Alexis Coard who struggled with schizo-affective disorder and was best-known for his drawings of bearded African-American men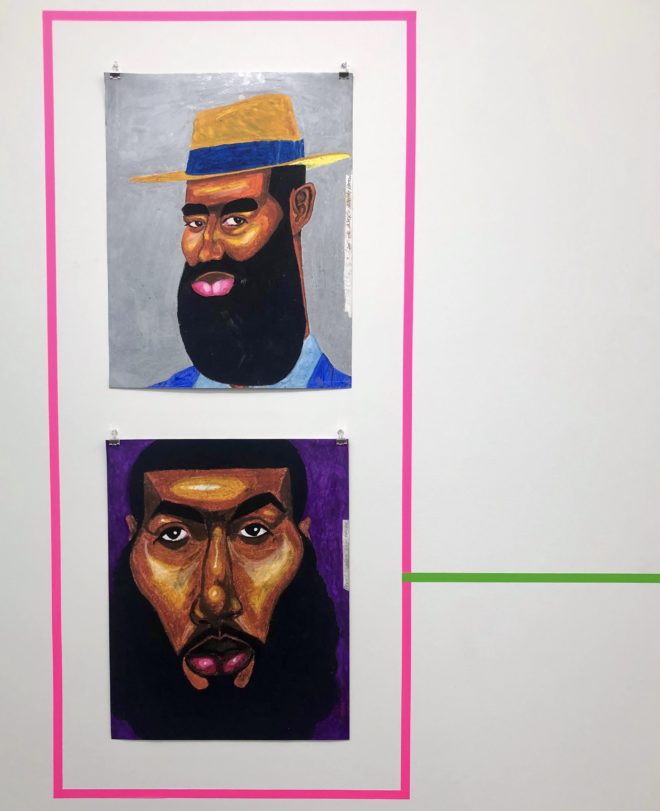 Caribbean artist Adeyinka Perry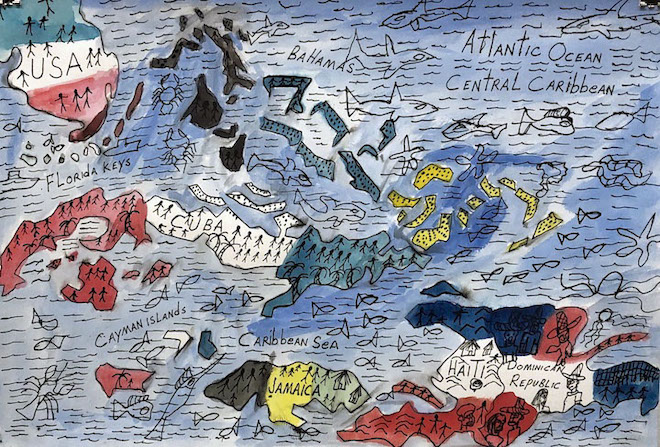 Wide view of small segment of installation featuring (top to bottom): Mercedes Jamison, Roger Jones, Julius Caesar Bustamante and Donna Caesar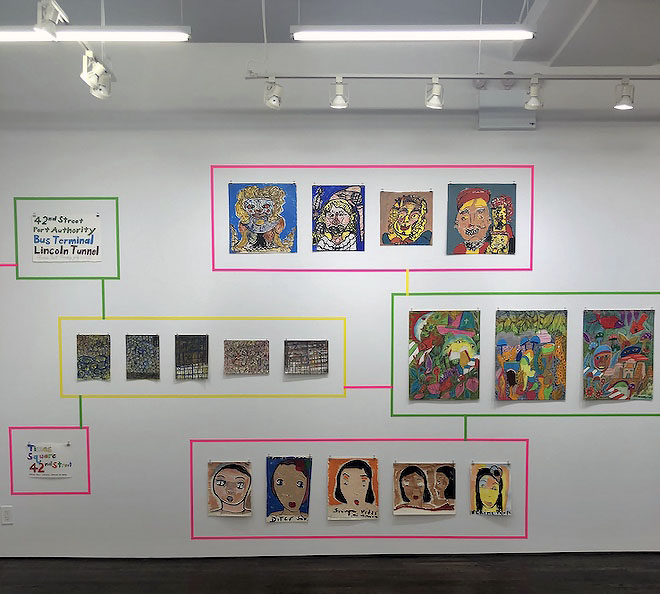 Located at 91 Horatio Street in the West Village/Meatpacking District, White Columns is open Tue – Sat, 11AM –6 PM.
Research for this post: City-as-School interns Angelize Santiago and Sage Ironwood; photos by Angelize Santiago, Sage Ironwood and Lois Stavsky