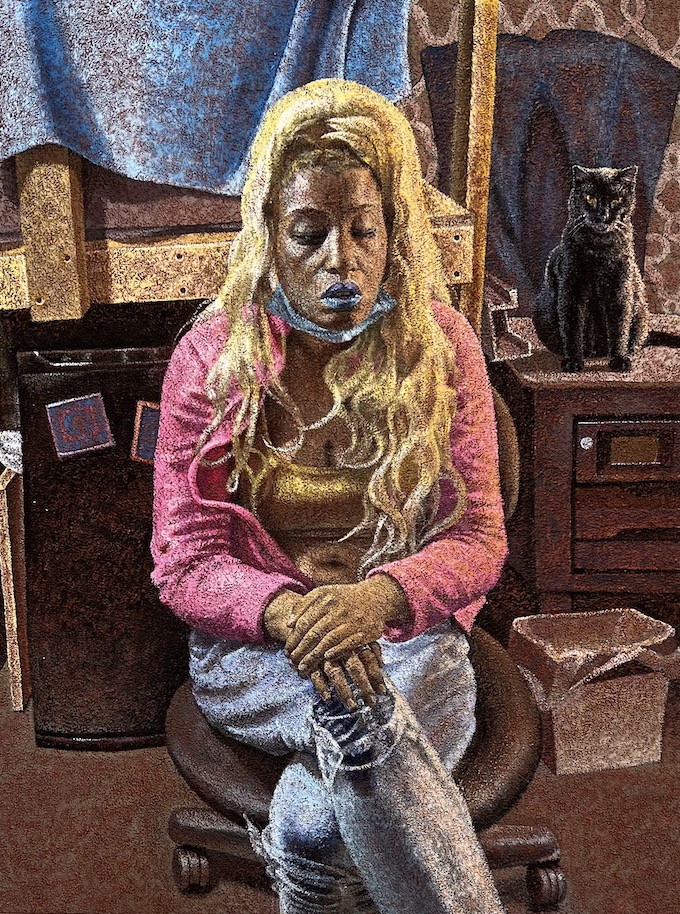 Curated by art historian Giovanni Aloi and Fountain House Gallery artist Maria Bronkema, Animal Crossing celebrates our unique emotional, physical and spiritual connections to animals — both at home and in the wild.
The painting pictured above, Silent Conversation, is the work of the wonderfully talented Bronx-born, Manhattan-based artist Miguel Colon. Featuring a cat placed in a domestic setting, it suggests the roles animals play in our lives as pets. Several more images from this distinctly provocative exhibition follow:
Multidisciplinary artist Boo Lynn Walsh, "The Comfort of Community II," 2022, Acrylic on birchwood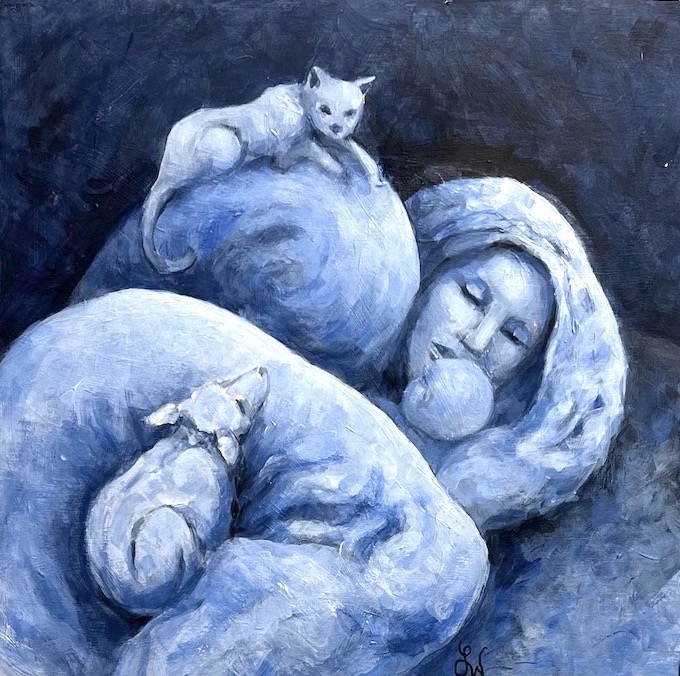 The ingenious, largely self-taught artist Corey Streeter, "Chaos Lion," 2022, Found objects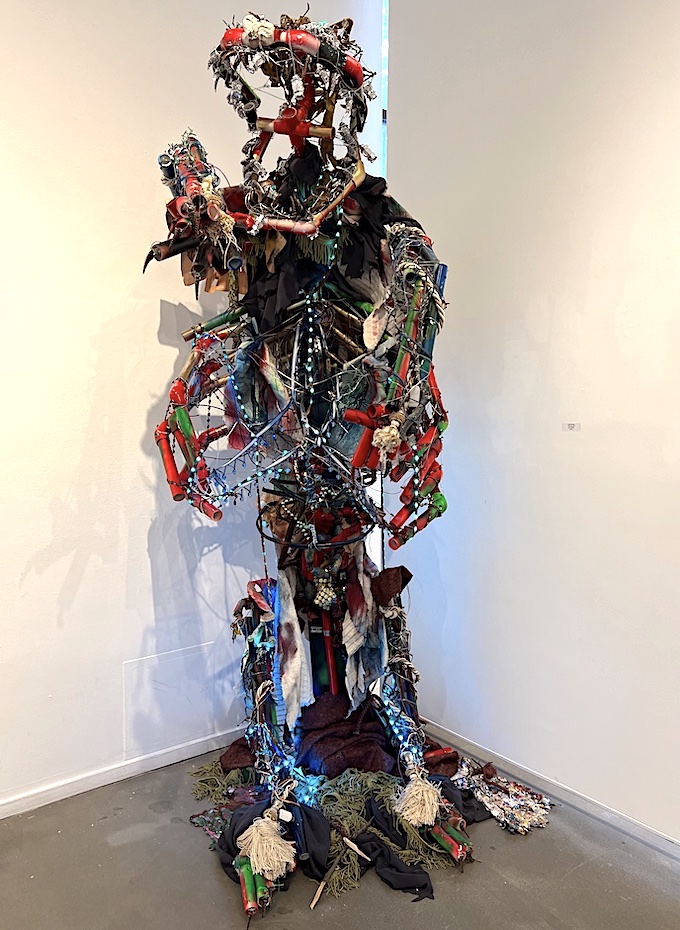 Queens-based multidisciplinary artist Susan Spangenberg, "Chinese Zodiac Octopus," 2022, Acrylic, fabric, and buttons hand-sewn on canvas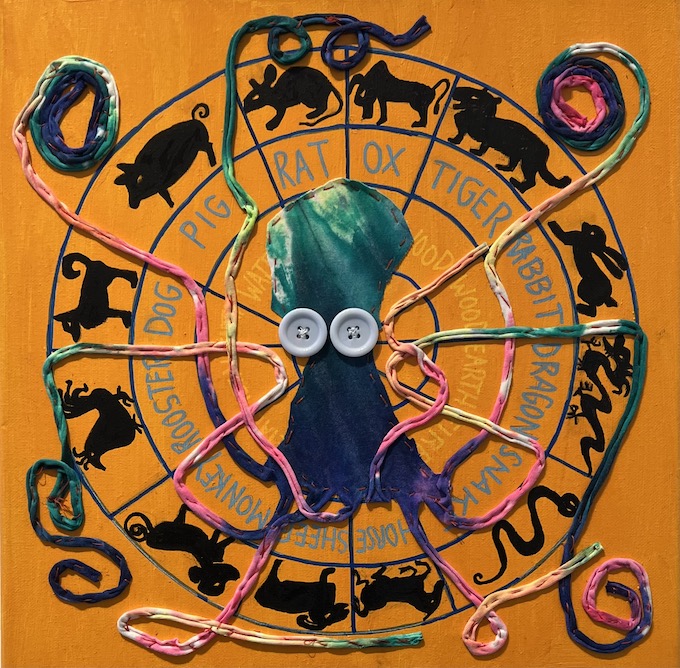 Queens-based multidisciplinary artist Issa Ibrahim, "The Heavenly Wedding (From The Cosmic Knockout Series)," 2007, Acrylic on unstretched canvas
Multimedia artist Barry Senft, "Duck," 2022, Acrylic on canvas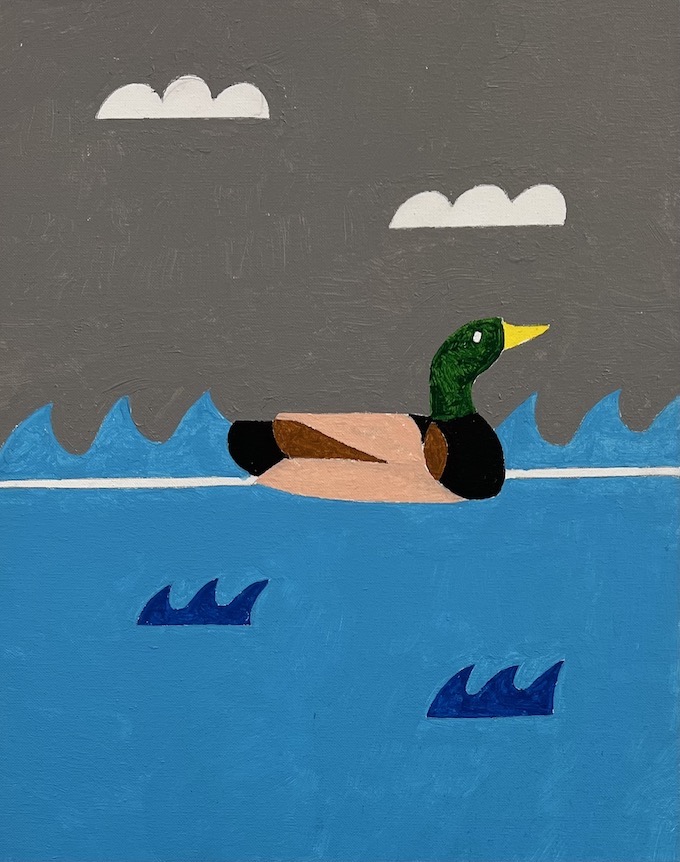 Queens-based, self-taught multimedia artist Donna Faiella, "Bliss," 2022, Collage on cardboard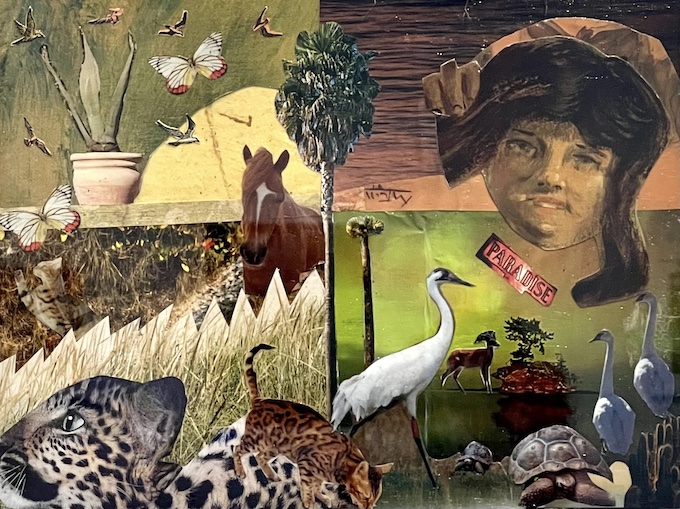 Animal Crossing remains on view at Fountain House Gallery through October 26. Located at 702 Ninth Avenue at 48th Street in Manhattan, the gallery is open Tuesday – Saturday from 12pm to 6pm.
Note: Fountain House Gallery and Studio provides an environment where artists living with mental illness can express their creative visions, exhibit their work, and challenge the stigma that surrounds mental illness.
Photos of images:  Lois Stavsky