Currently on view at the model, community-driven, Yonkers-based Blue Door Art Center is "Rainbow Connection – The Colors of Pride." An homage to Pride Month and the LGBTQ community, the exhibition features an eclectic selection of works by a diverse group of artists crossing cultures, generations and backgrounds. While some of the featured artists are self-taught, others are graduates of prestigious art schools. And while some have approached the theme with the bright, bold colors of the rainbow flag, others have responded to it with subtle, muted tones. All intrigue! The image featured above, The Trans Civil Rights Battle, was fashioned by Westchester-based Anton Pollard aka Anton Modern Art. Several more follow:
Neil Lavey, Spike, Oil on board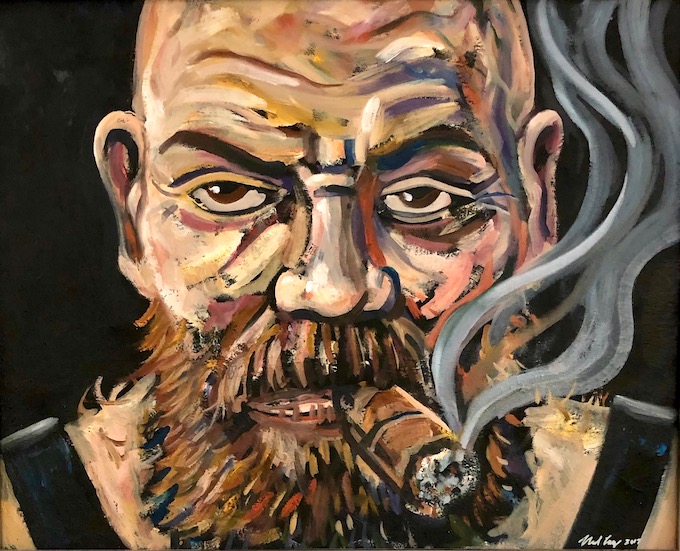 Haifa Bint-Kadi, Spirit of Pride, Mixed media, textiles, glass, driftwood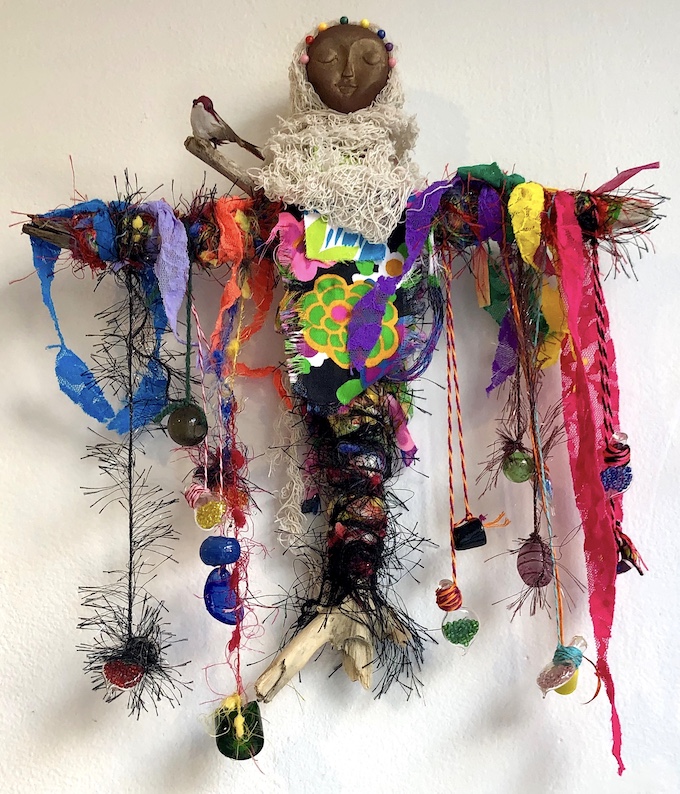 Lule Dine, Rainbow Audio Waves, Mulmul muslin fabric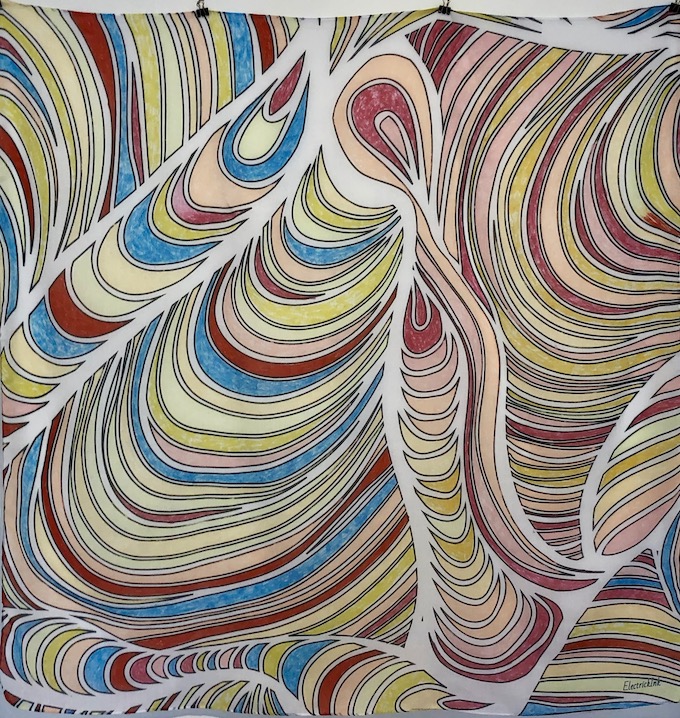 Cesar Winston Vera, Forgotten Pride!, Acrylic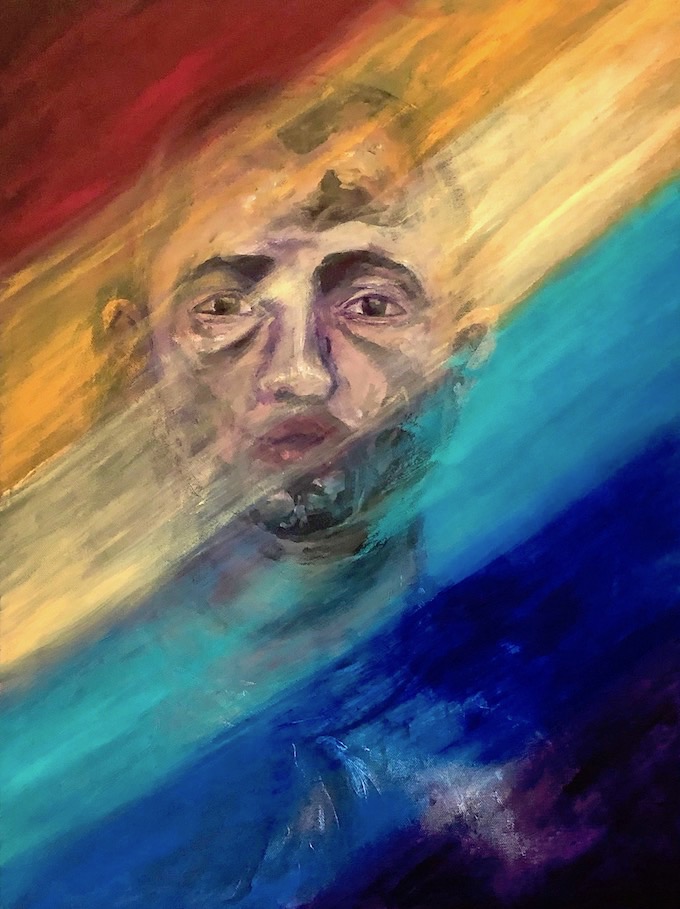 Brian Einersen, Tacky, Mixed media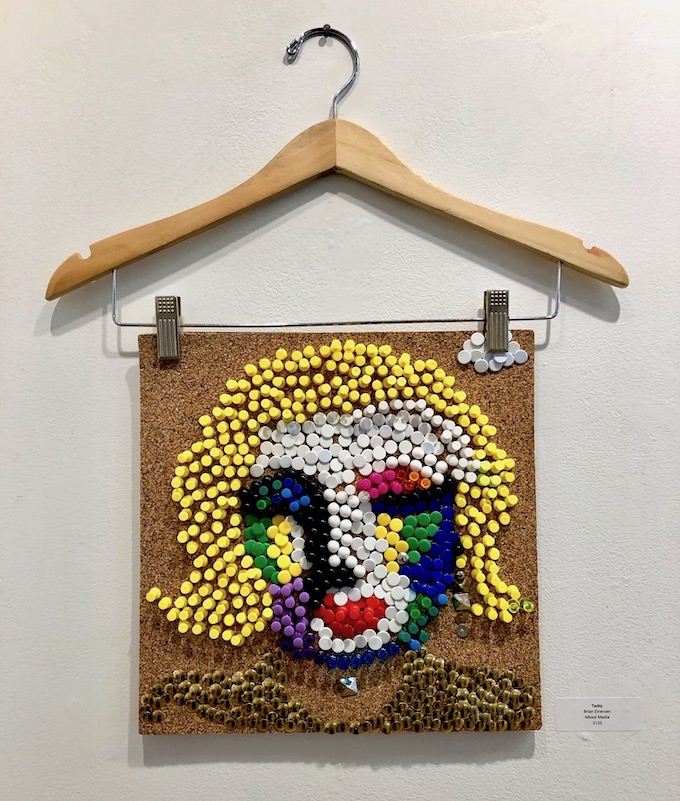 Bryan Greene, Rainbow Number Three & Rainbow Number Four, Acrylic and gouache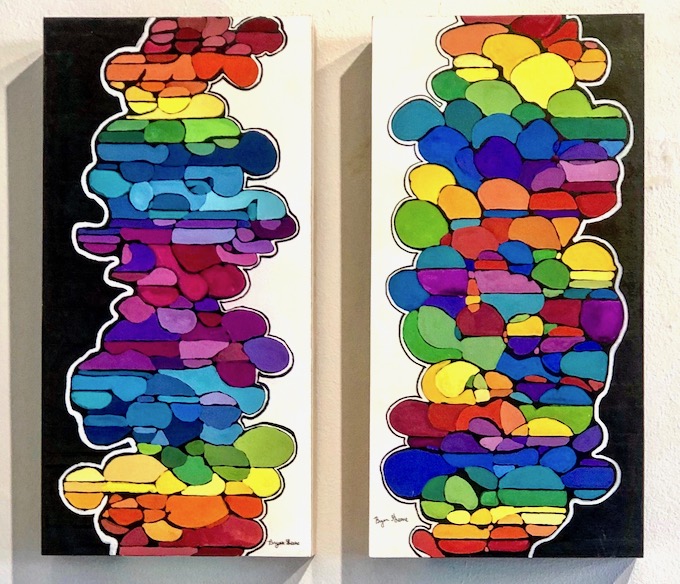 Curated by Angelique Piwinski and Luis Perelman, "Rainbow Connection – The Colors of Pride" continues through July 8. The Blue Door Art Center is located at 13 Riverdale Avenue — a short walk from the Yonkers Station on the Hudson Line and is open Thur: 3-6pm  Fri: 3-6pm and Sat: 1-5pm.
Photos of artworks by Lois Stavsky