What began in November, 2005 as a month-long gathering at the Clemente Soto Vélez Cultural & Educational Center during Puerto Rican Heritage Month, BORIMIX has since evolved into a vibrant city-wide project showcasing Latinx artists working in film, theatre, dance, music and the visual arts. Among this month's festivities is sierra/COSTA — a gallery exhibition spanning two galleries at The Clemente featuring an eclectic range of works by over two dozen artists. The intriguing image featured above is a close-up from Mazmorra, fashioned with ink on vinyl in 2018 by Ecuadorian artist Ivo Uquillas. Several more images of artworks — many by Ecuadorian artists — captured during my recent visit to the exhibition follow:
Jersey City-based Athena Toledo, For My Village, 2019, Mural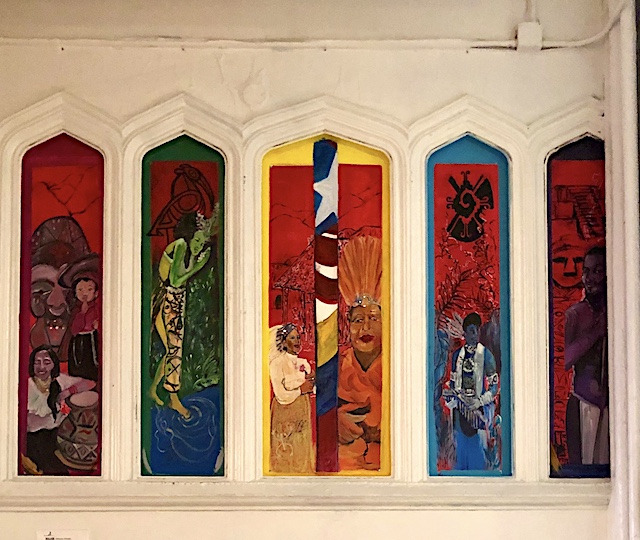 Ecuadorian artist Toofly, Close-up from "Free Spirit Remix" — a huge mural painted onto the wall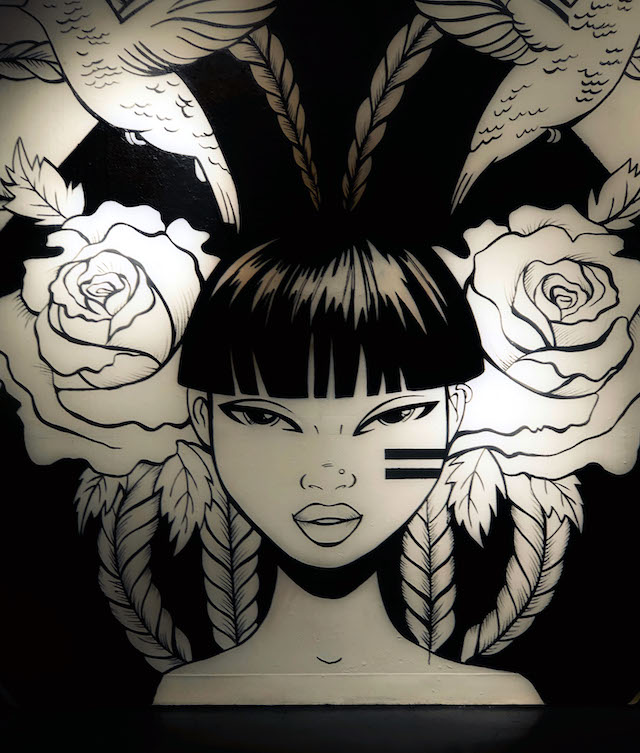 Puerto Rican artist Carlos Dávila Rinaldi, Naranjito, 2015, Tar gel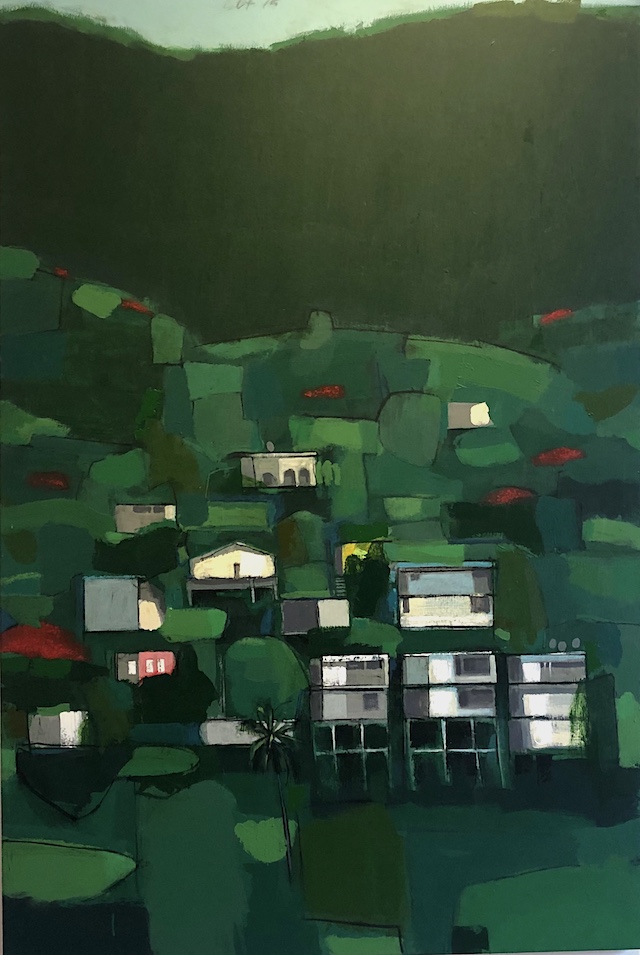 NYC-based Argentine artist Julia Justo, Altar for Sylvia Rivera, 2019, Installation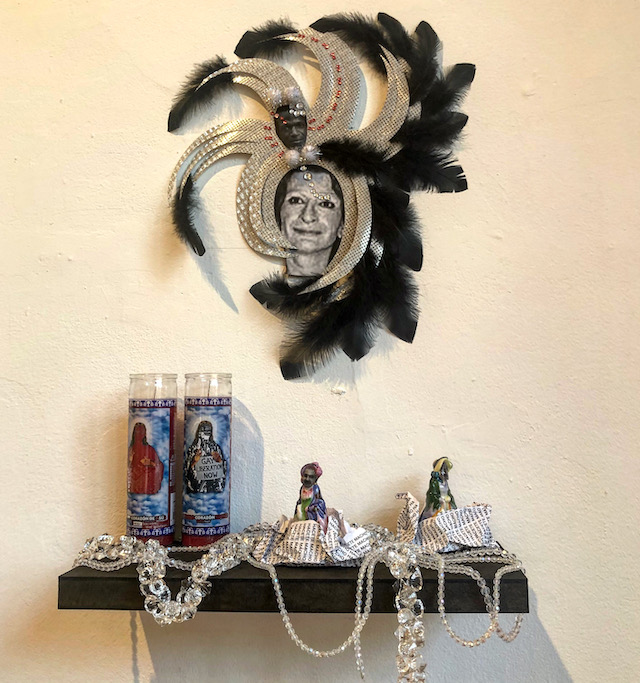 Ecuadorian artist Carla Torres, Lord of the Flies, 2006, Mixed media on Masonite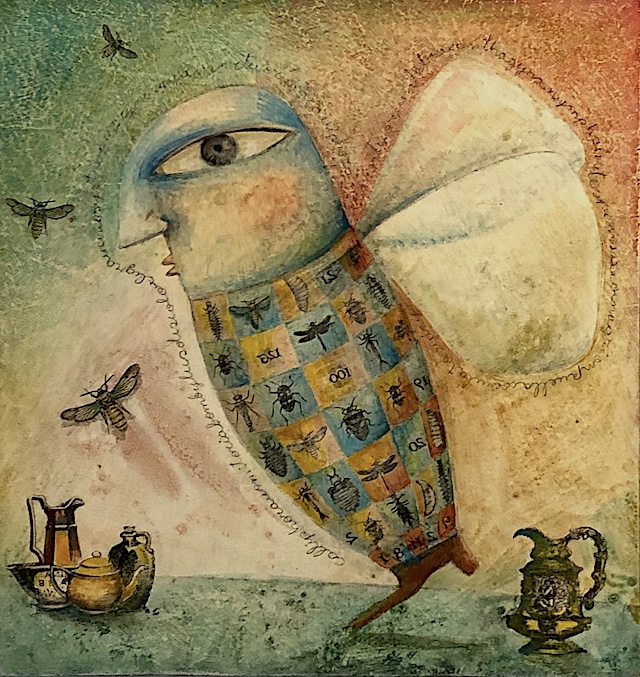 Colombian artist Edwin Salgado, Green 2018, Oil on canvas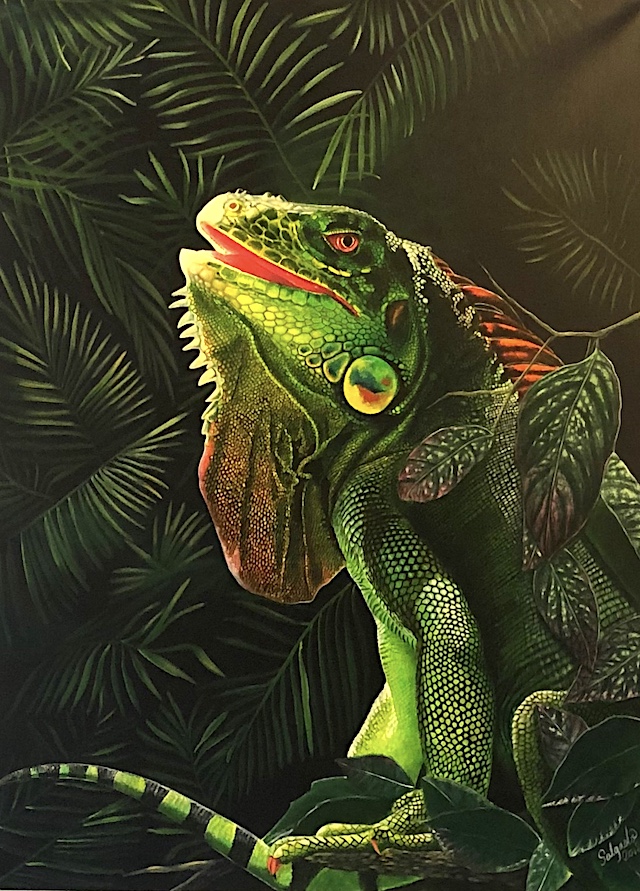 The Clemente Soto Vélez Cultural & Educational Center is located at 107 Suffolk Street on the Lower East Side. Its gallery spaces are open Wednesday-Sunday 12PM-7PM and by appointment, 212-260-4080.
Photos of images: Lois Stavsky