Hundreds of new small works in a wide range of media and styles — all priced $100 and under — remain on view and on sale at Fountain House Gallery through December 28. The image pictured above, "I Hate a Hater," was fashioned by the wonderfully expressive artist Anthony Newton. Several more works I captured on my recent visit to the gallery follow:
Urban calligraphic master DubbleX, "Love Over Money!" Mixed media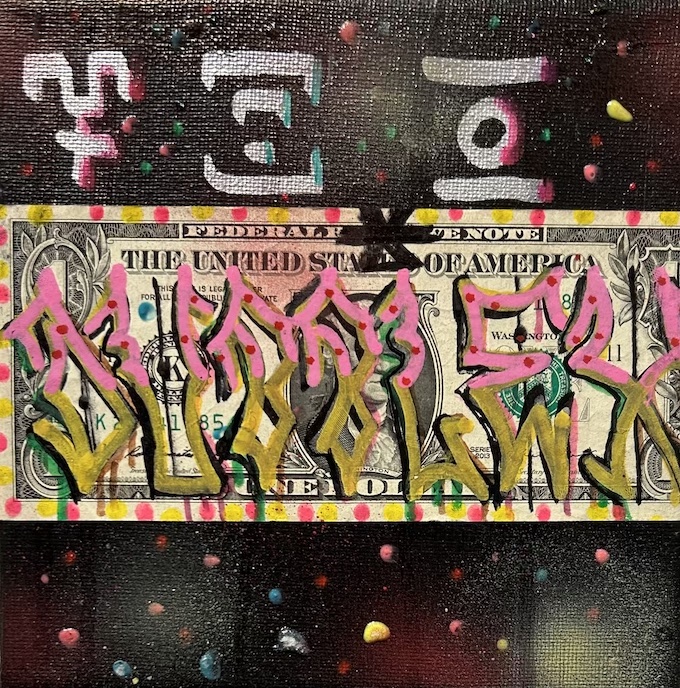 Multimedia artist Ariella Kadosh, "5," Mixed media on canvas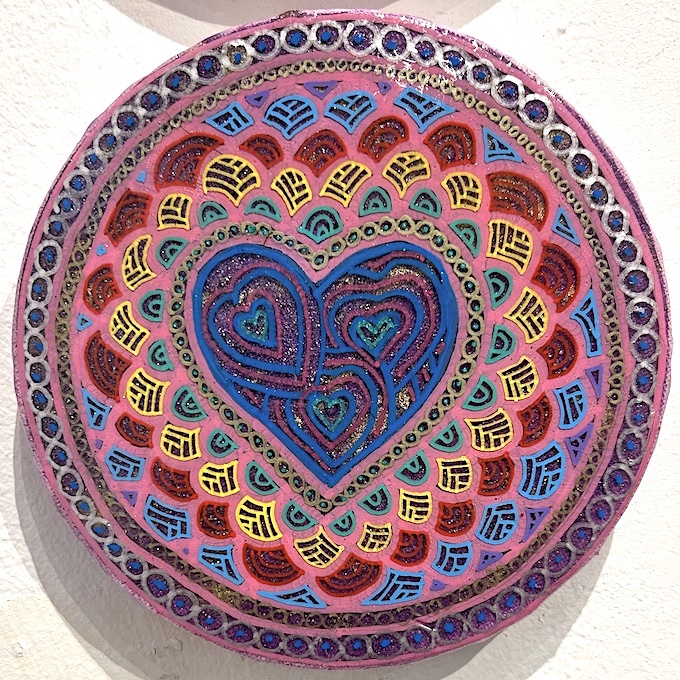 Award-winning photographer Kelly Han, "Untitled 1 from Corey Series," Archival fine art metallic inkjet paper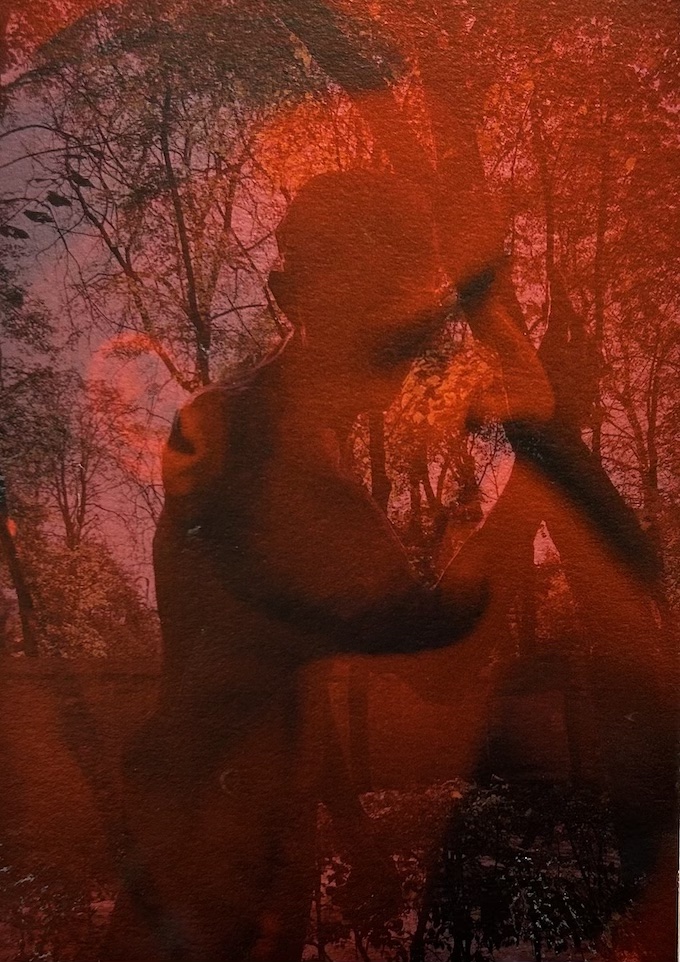 Multidisciplinary artist Boo Lynn Walsh, "Tiger Under Blanket," Acrylic on cradled wood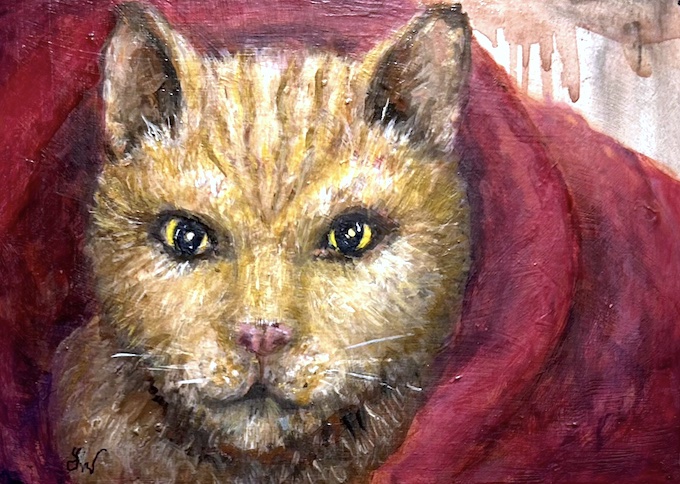 Fiber artist Alyson Vega, Small Heart Grid, Mixed media around wood frame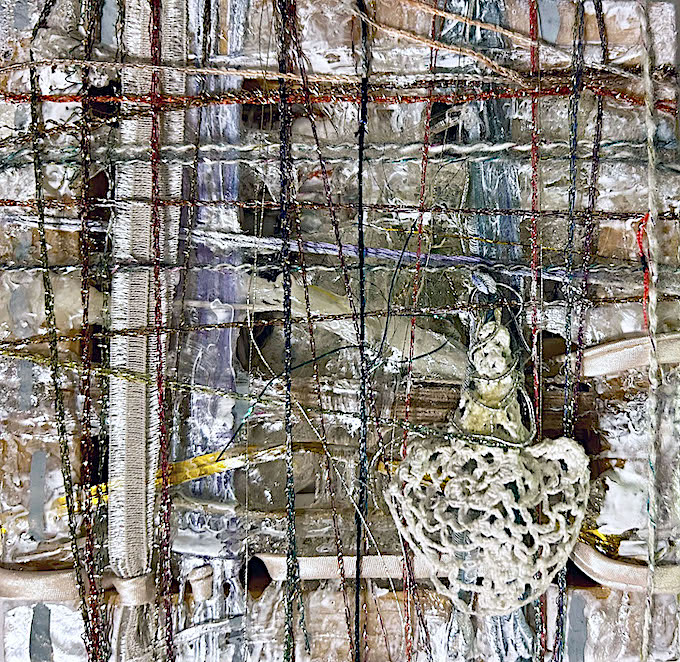 Located at 702 Ninth Avenue at 48th Street in Manhattan, the gallery is open Tuesday – Saturday from 12pm to 6pm. Tomorrow, December 15, Fountain House Gallery will hold a special late night "Collector's Eve," showcasing hundreds of works from its annual "Small Works: $100 & Under" extravaganza! You can reserve a spot here.
Note: Fountain House Gallery and Studio provides an environment where artists living with mental illness can express their creative visions, exhibit their work, and challenge the stigma that surrounds mental illness.
Photos of images: Lois Stavsky