Born to Salvadorian immigrants in Newark, New Jersey, John Rivas creates distinctly authentic artwork, reflecting his dual identity.
Working with a range of media, from sundry objects found in his home to traditional art school materials, Rivas has developed an expressive, raw aesthetic that provides the viewer with insight into not only the artist's life, but, also, into the Latinix immigrant experience.
Often inspired by family photos and stories, his mixed media paintings – with their captivating detailed references — are an ode to his family and to his heritage. His current exhibition, Las Voces Inside of Me, at Latchkey Gallery, takes the viewer on a journey into the artist's world, as he — now an MFA candidate at Columbia University — navigates disparate cultures and realities.
The image pictured above, La Sopa es Para La Goma, fashioned with mixed media on canvas, depicts his family sitting around the kitchen table — their elongated hands and feet suggesting a personal history of farmers, laborers and construction workers. Several more images from the exhibit follow:
"Para Siempre," Mixed media on canvas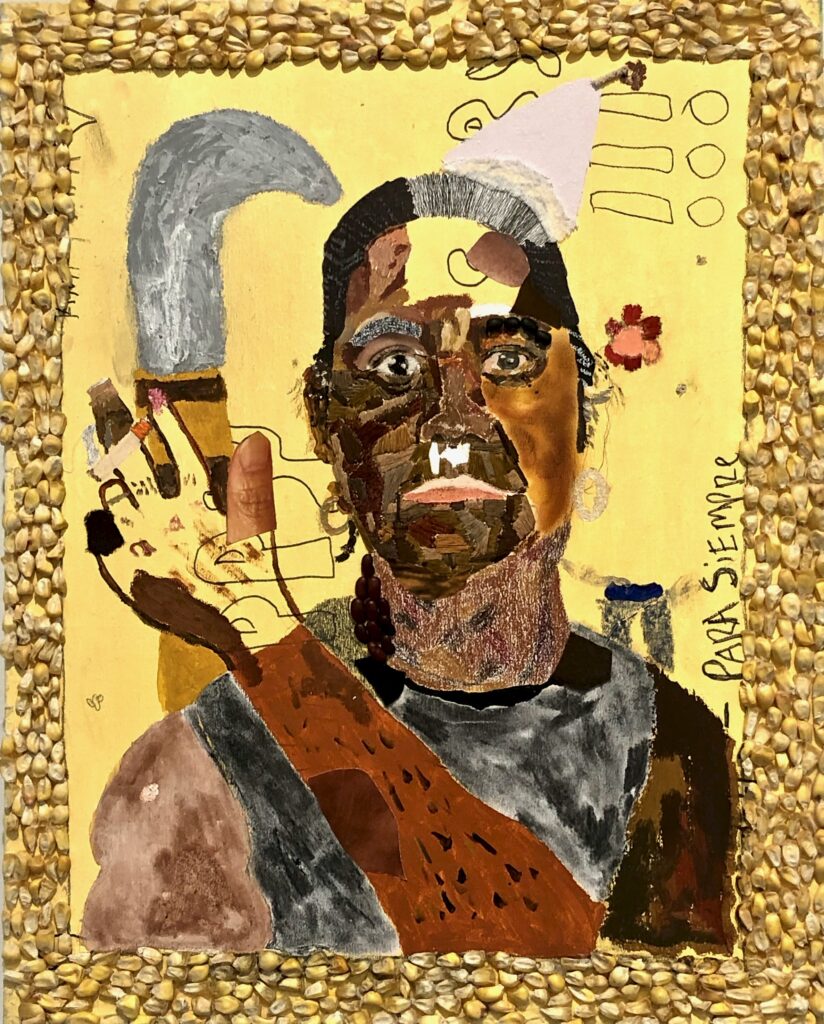 "La Ruta 21," Mixed media on canvas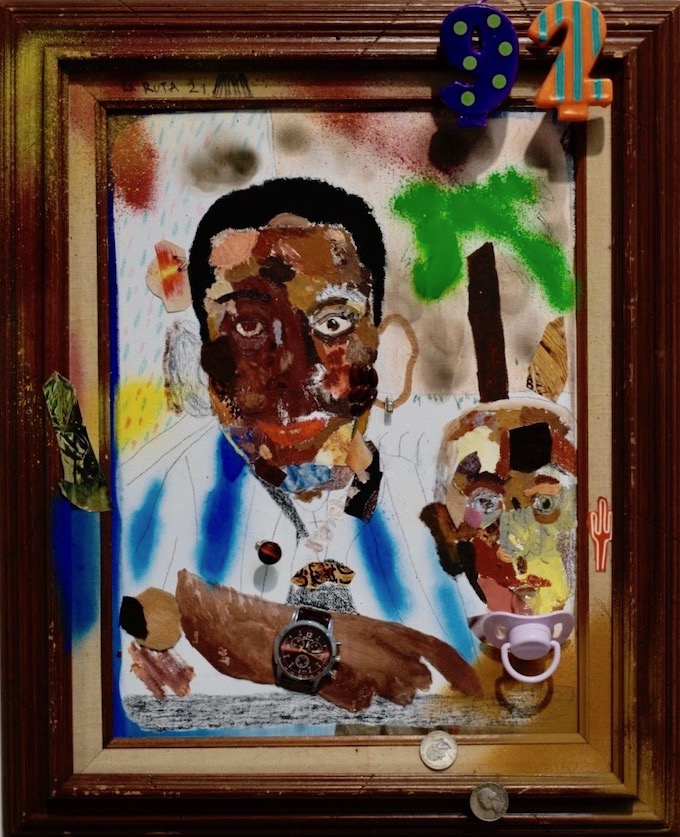 "Jesus," Mixed media on material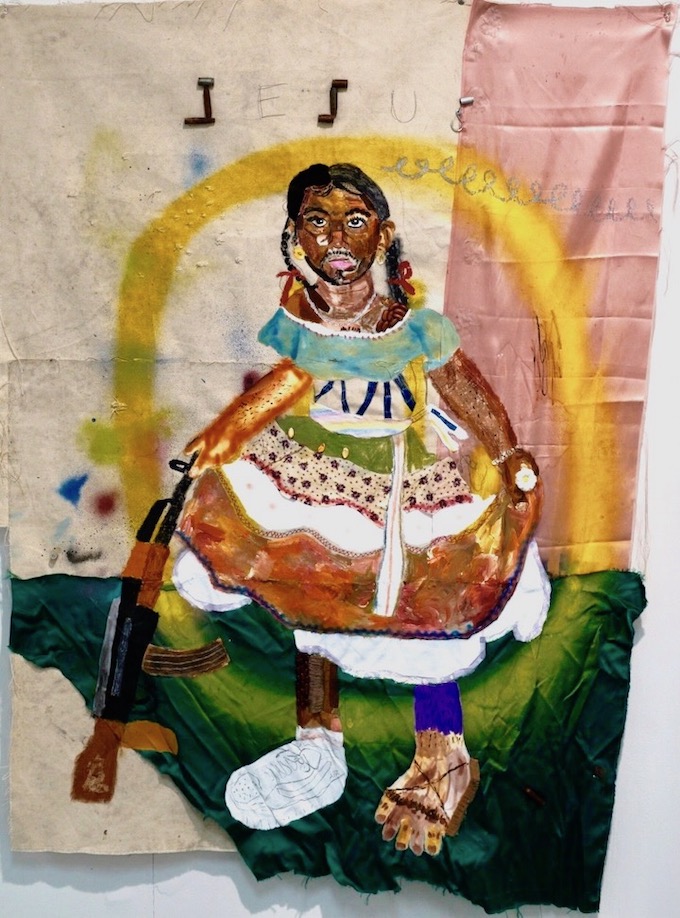 Installation featuring a hammock and griddle with tortillas set on pebbled ground, reminiscent of his family's life in El Salvador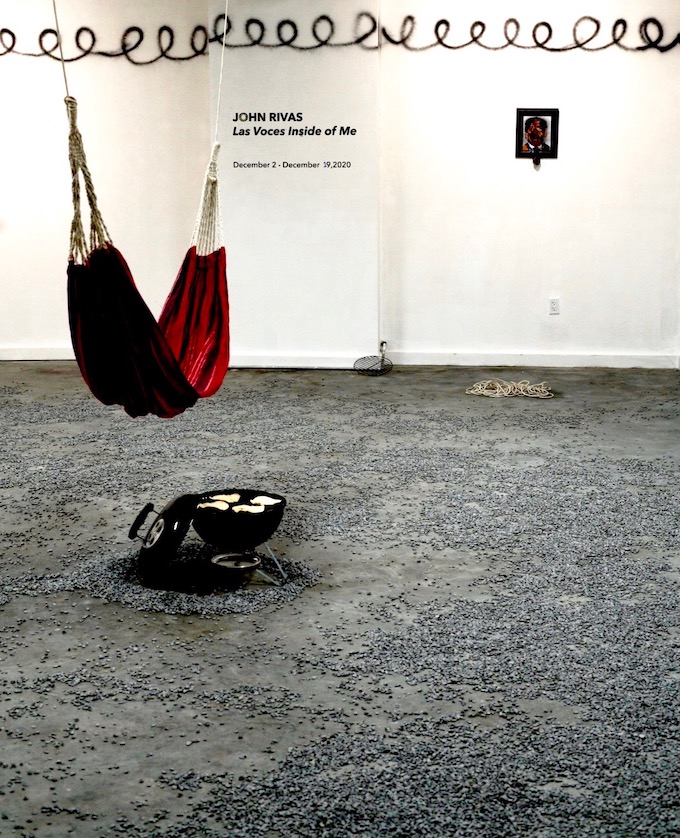 The exhibition remains open through this week at Latchkey, a nomadic contemporary art gallery, currently housed at 323 Canal Street. You can schedule your visit here.
Special thanks to City-as-School student Jasper Shepard for contributing his photography skills, research and insights to this post.