Born in Nicaragua and based in Miami, self-taught artist Farley Aguilar fashions figurative paintings based on found photographs that engage him. At once profoundly disturbing and strikingly alluring, Aguilar's paintings question and challenge our roles and society's norms.
On view through Sunday, December 13, at Lyles & King, a handsome gallery space in Manhattan's Chinatown, are four new paintings that focus on trauma's impact on the body. Marked by the artist's signature X's, expressive scrawls and swirls, the artworks exude an ominous, sinister otherworldly aura. Perfectly reflecting the anxiety of our times, the dubious nature of the crowd and our detachment from one another, these four paintings are distinctly haunting and relevant.
Featured above is "Accused Woman," fashioned in 2020 with oil, oil stick and graphite on linen. The other three paintings on exhibit follow:
"Unknown Woman." 2020, Oil, oil stick and graphite on linen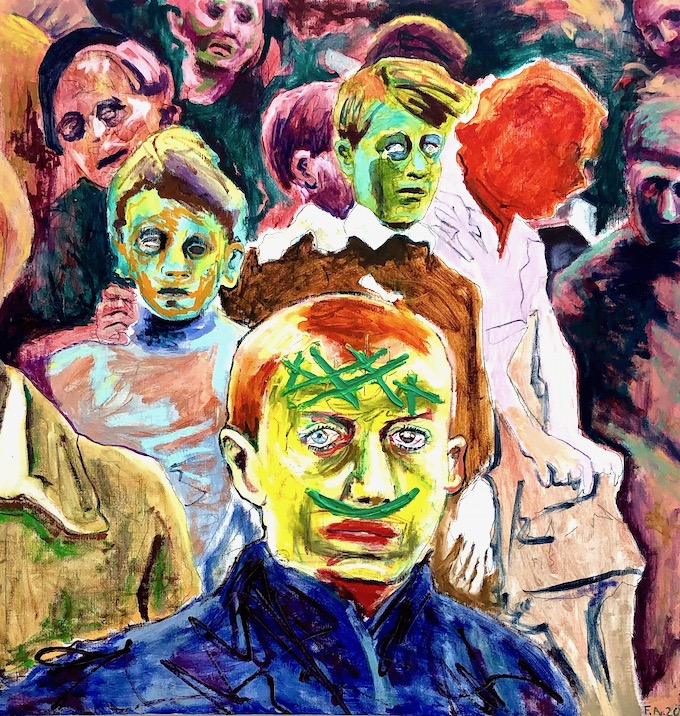 "Shorn Woman," 2020, Oil, oil stick and graphite on linen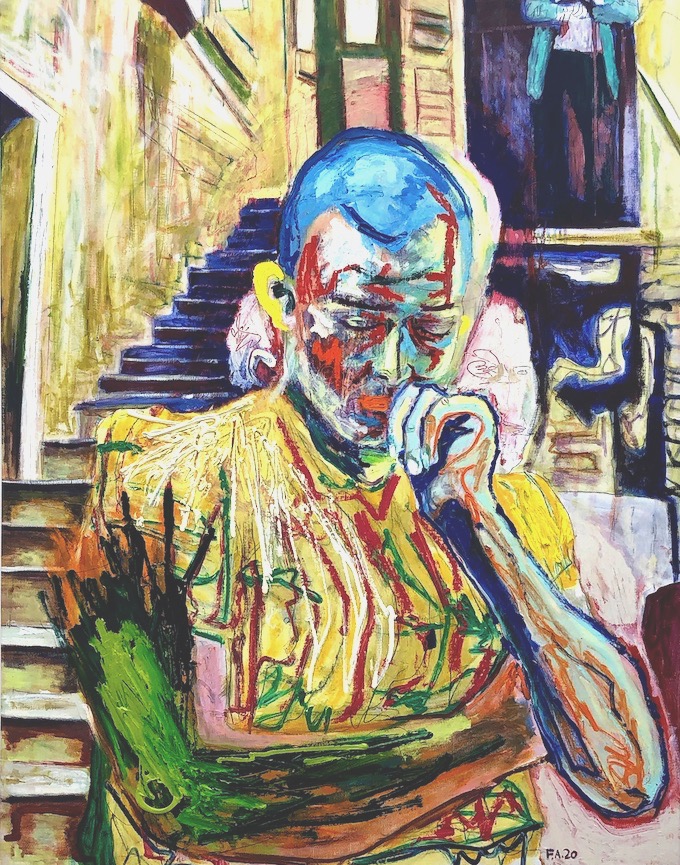 "Crippled Children," 2020, Oil and pencil on linen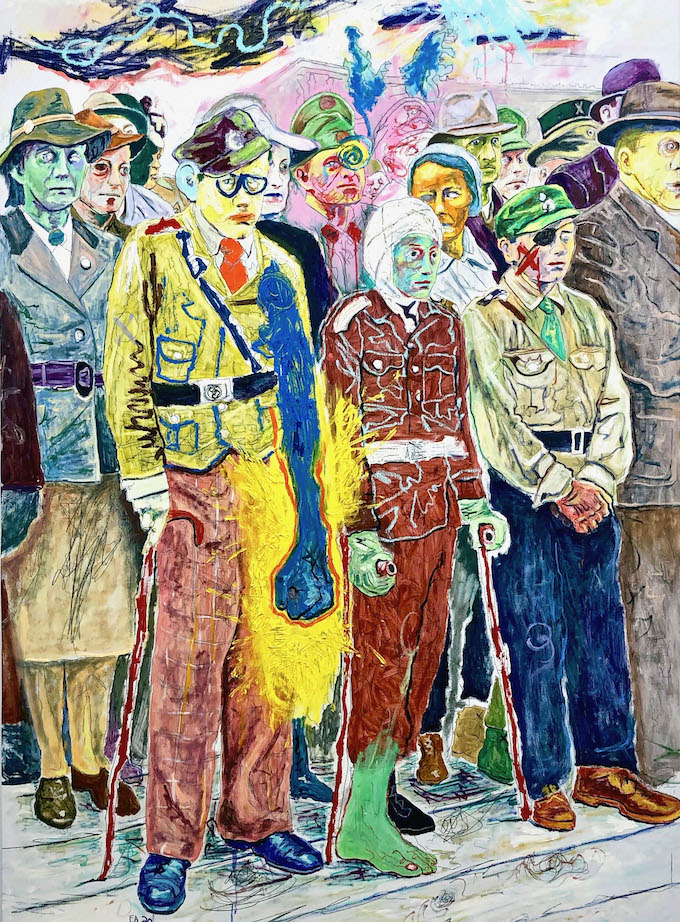 Located at 21 Catherine Street, Lyles & King is open Tuesday – Saturday: 11am – 6pm and Sunday: 12 – 6pm.
Photos of images: Lois Stavsky