A treasure trove of outsider art, the Doll's Head Trail cuts a path through Constitution Lakes Park – not far from Downtown Atlanta, Georgia. Local carpenter Joel Slaton began the project as a showcase for discarded doll parts in 2011. Since then, visitors have contributed their own found art, many accompanied with titles or messages. Featured above in Part II of our series documenting this intriguing trail is a Cabbage Patch doll who has found a new home. Several more images follow:
Doll in Stroller with Music Player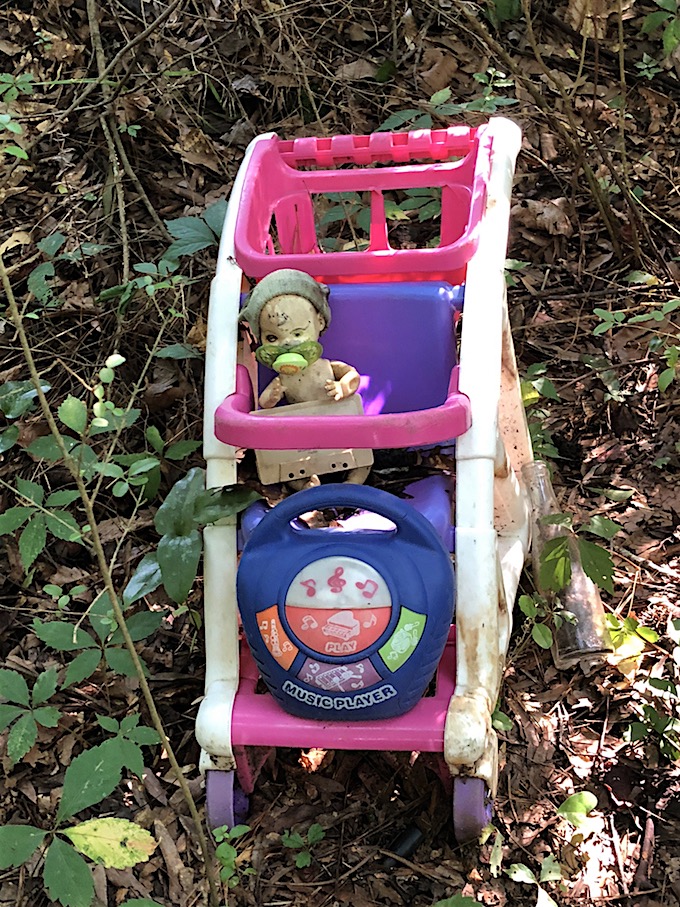 An Alluring Face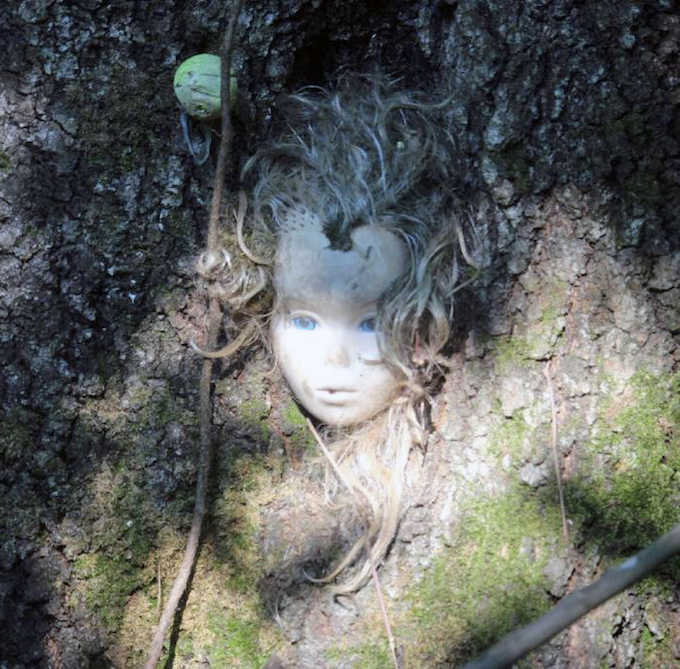 Awash in Guns
With Work to Do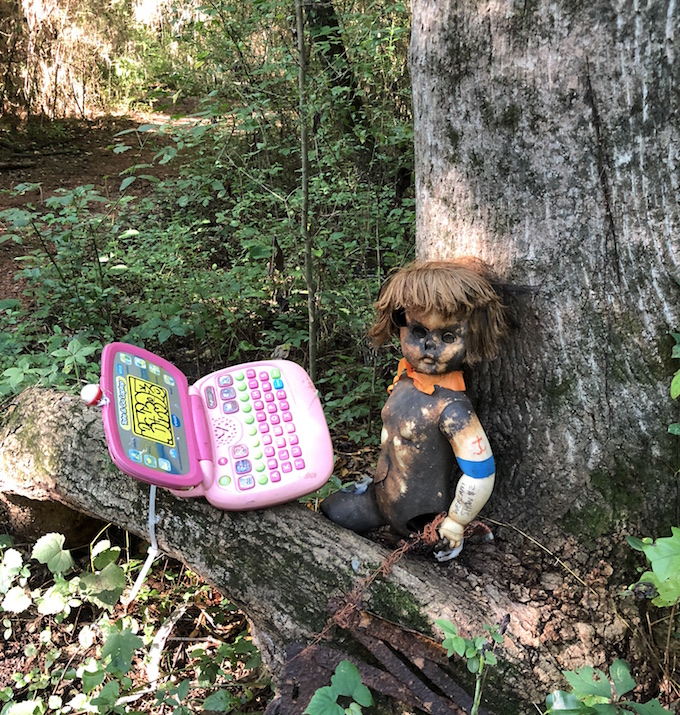 Another Hiker Doing His Thing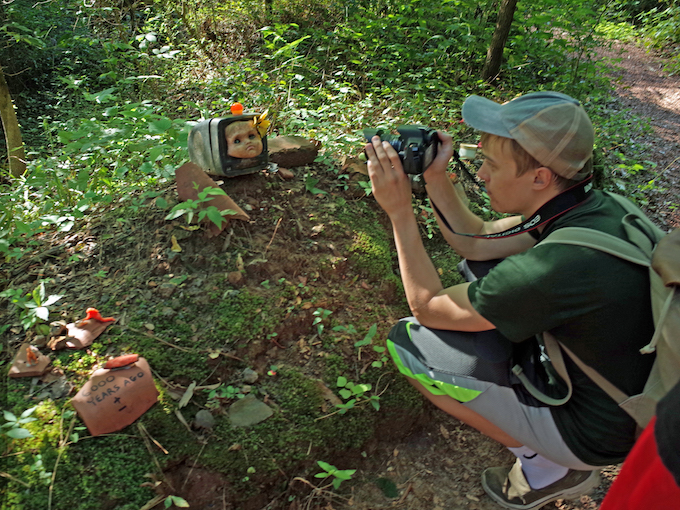 Digging This Place!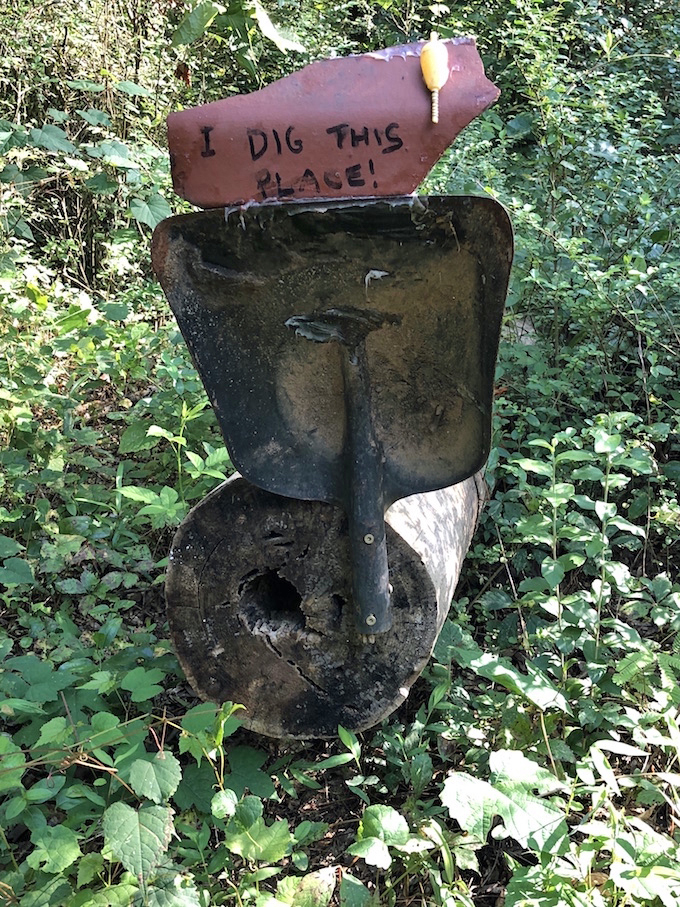 Photo credits:  1, 2, 5, & 7 Lois Stavsky;  3, 4 & 6 Tara Murray