Among the highlights of the 2018 Harlem/Havana Music and Cultural Festival is the International Art and Photography Exhibit that opened earlier this month at the Mural Pavilion of Harlem Hospital Center. On display are works by over 30 artists celebrating our diverse cultures, along with the bonds that unite us all. Pictured above is Hermanas fashioned with oil and mixed media on canvas by the self-taught Cuban artist Sandra Dooley. Several more images of artworks on display follow:
Self-taught Cuban visionary artist Elio Vilva, Art on paper, close-up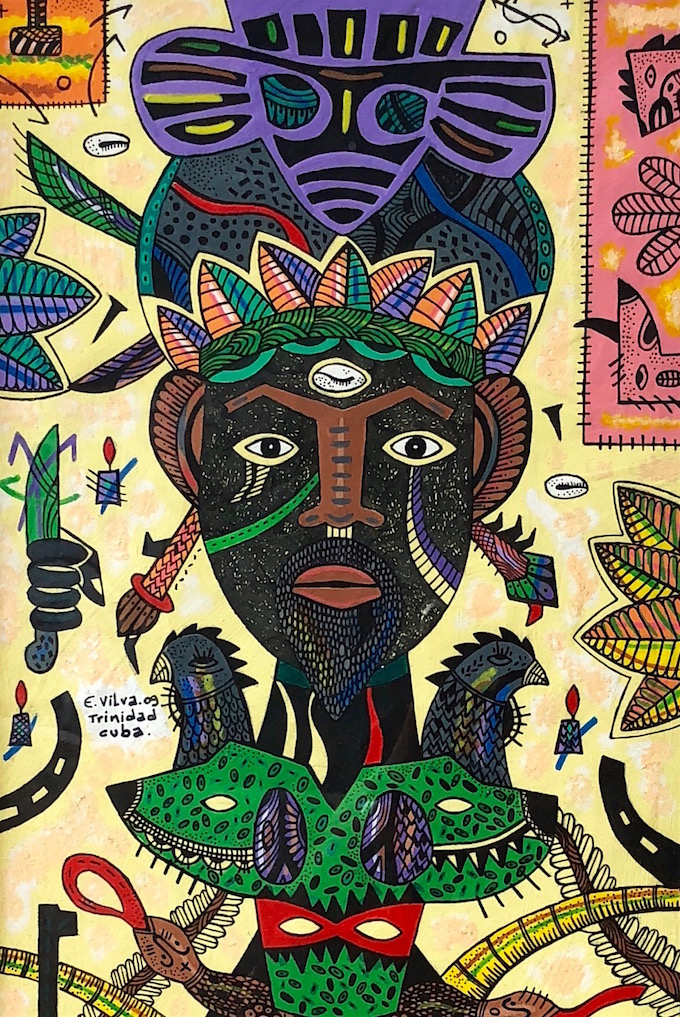 Self-taught Cuban artist Alejandro Lazo aka Alazo, La culpa de todo, La tiene el toti, Oil on canvas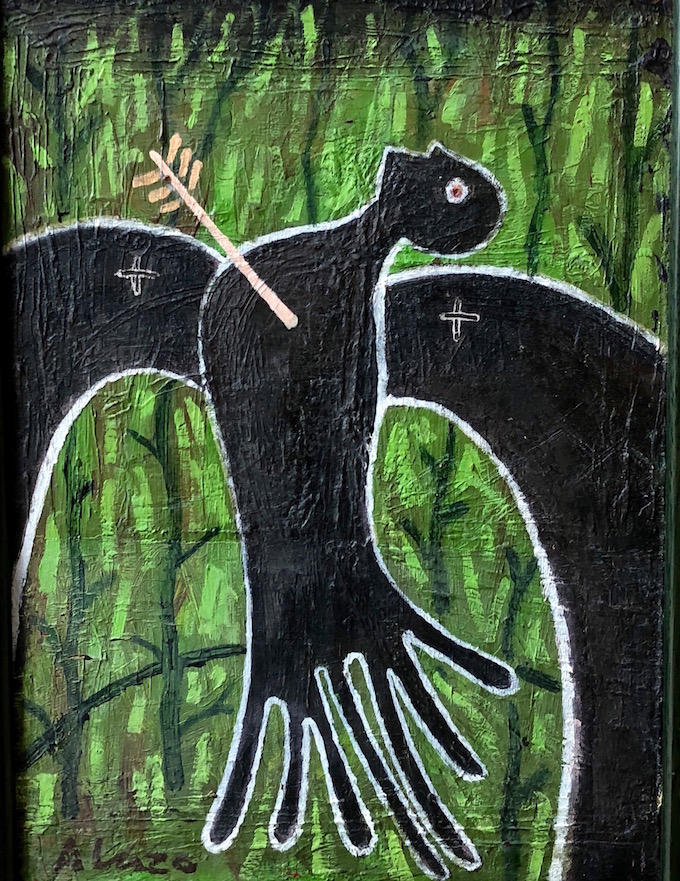 Cuban actor and painter Jorge Perugorría aka Gorria, En San Isidro se baila asi, Oil on canvas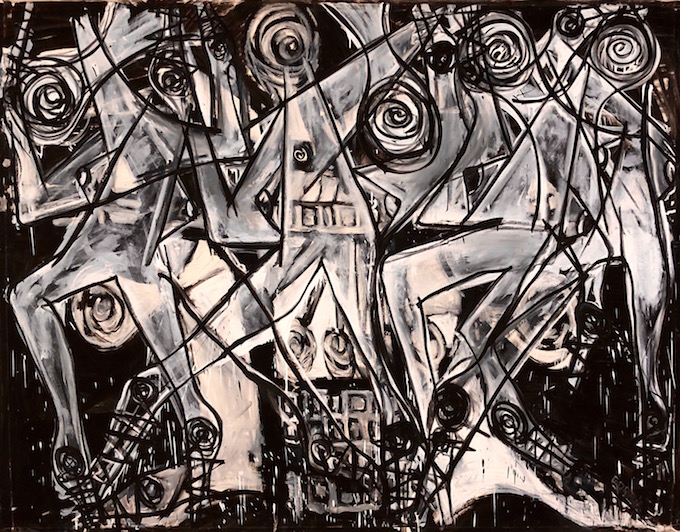 Harlem-based multi-media visionary artist Paul Deo, Till the End of All Time, Mixed-media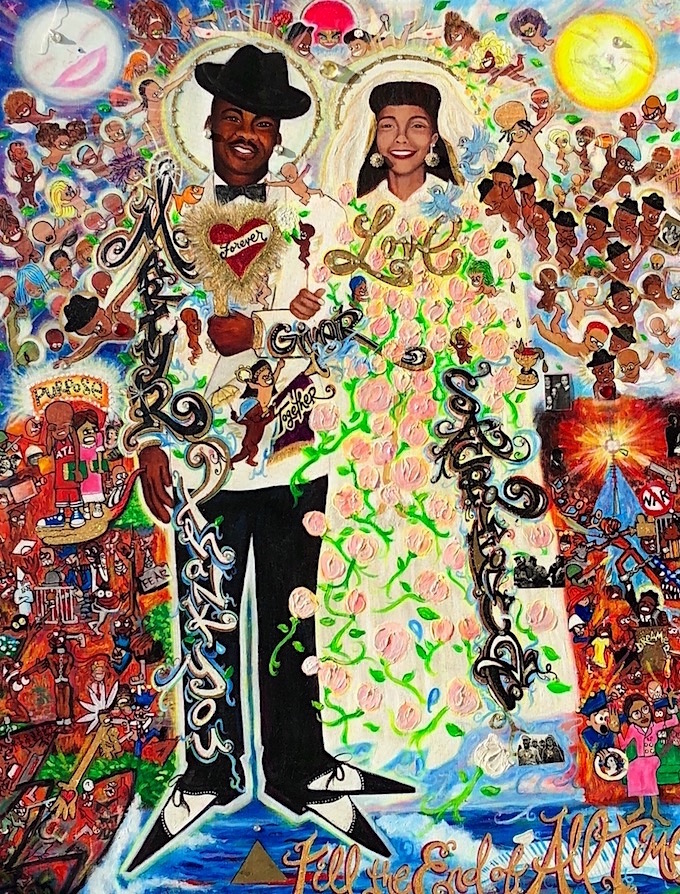 New York-based Ecuadorian artist Max Sarmiento, Adios, Acrylic and graphite on canvas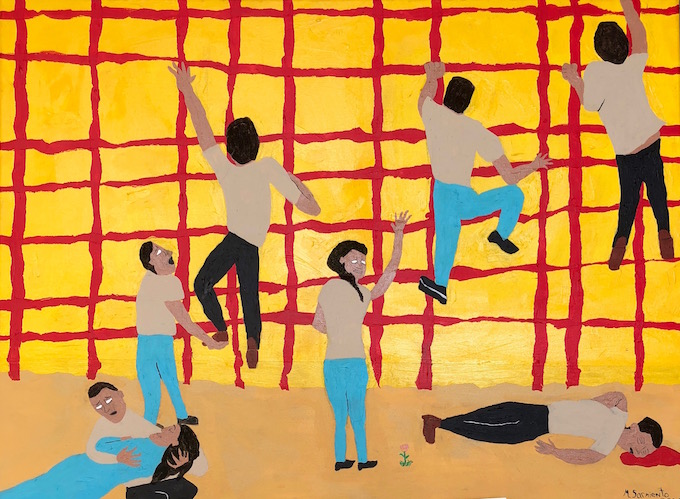 Harlem/Havana 2018 is curated by Barbara Horowitz of Community Works and guest curator Elan Cadiz; the Cuban work is curated by Sandra Levinson of the Center for Cuban Studies. The exhibition continues through October 30, 2018 at the Harlem Hospital Mural Pavilion, 512 Lenox Avenue. Gallery hours are Tuesday, Thursday-Saturday 12-4pm or by appointment.
Photos of images Lois Stavsky