Opening at 7PM on Thursday, February 13 at CCE Miami — a non-profit space that fosters cultural cooperation, dialog and exchange — is "The Magic of the Outsider Object," an exhibition of artworks fashioned with everyday objects by 16 artists who have lived with mental illness.
The upcoming exhibition is presented in collaboration with NAEMI (National Art Exhibitions of the Mentally Ill), a  Miami-based platform dedicated to "discovering, studying, promoting, exhibiting and preserving" the art of people around the globe whose sensibilities have been affected by emotional disorders.
The image featured above is the work of Cuban artist Julián Espinosa Rebollido aka Wayacón. Several more images of works on view in "The Magic of the Outsider Object" follow:
Havana, Cuba native Damian Valdes Dilla, Assemblage art with repurposed objects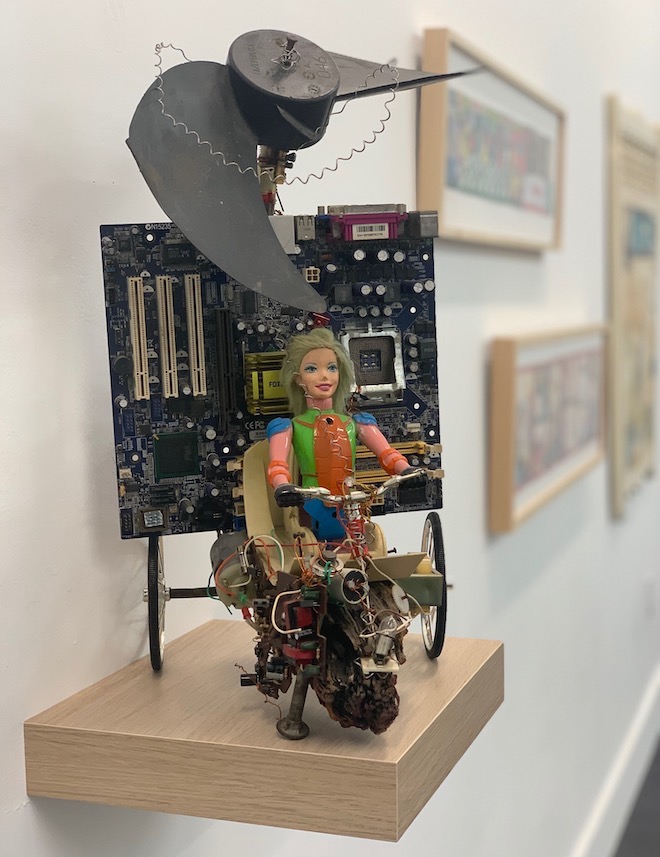 Georgia-born, California-bred Patrick La Fon, Intervened photography on recycled wood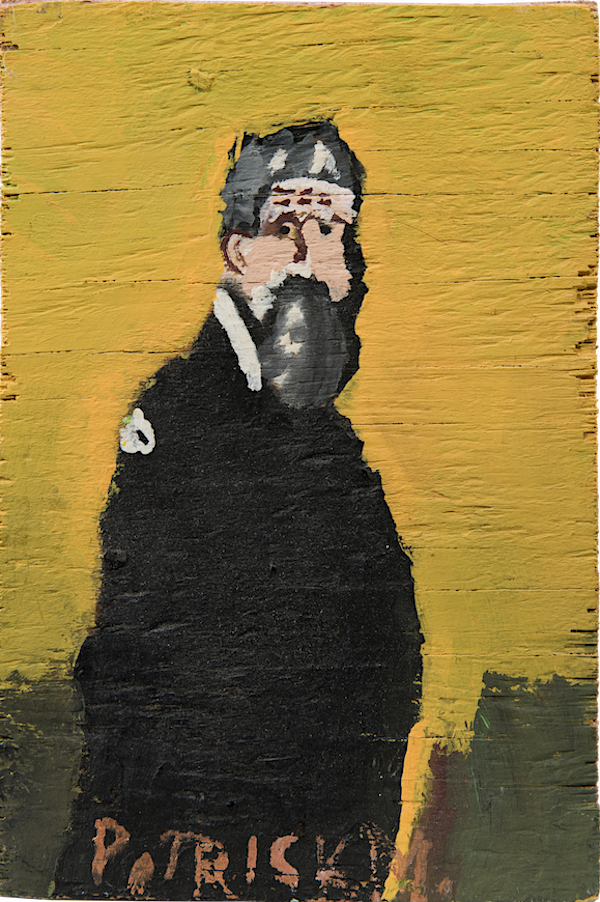 Texas-based Roger Sadler, Found object sculpture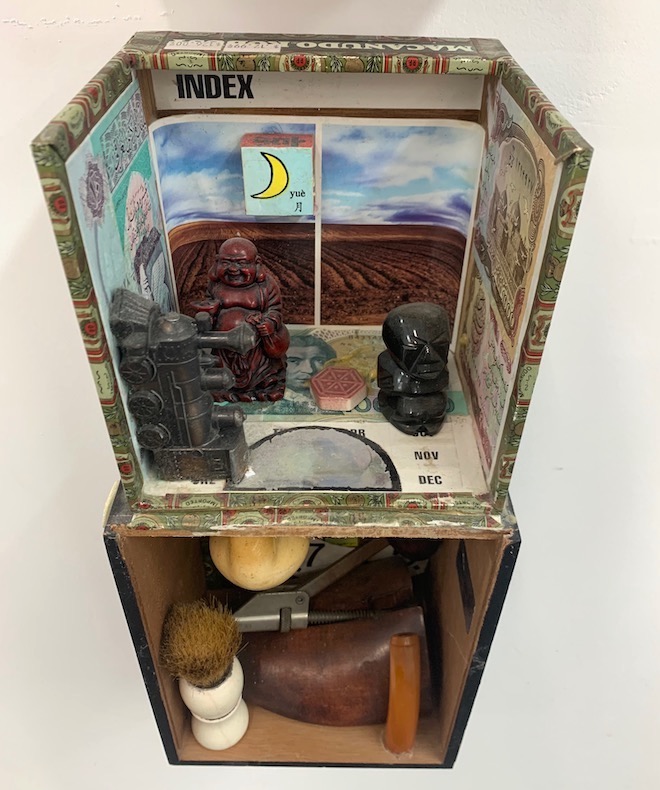 Havana, Cuba native Hector Gallo Portieles, A selection of objects collected and assembled by the artist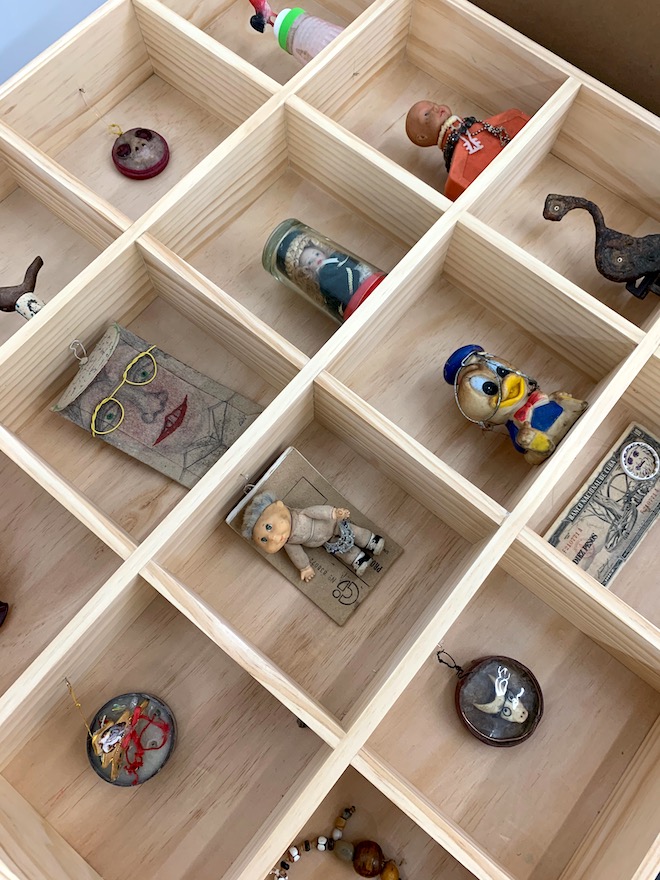 Havana, Cuba-native Jorge Alberto Hernández Cadi aka El Buzo, Intervened photography and recycled wood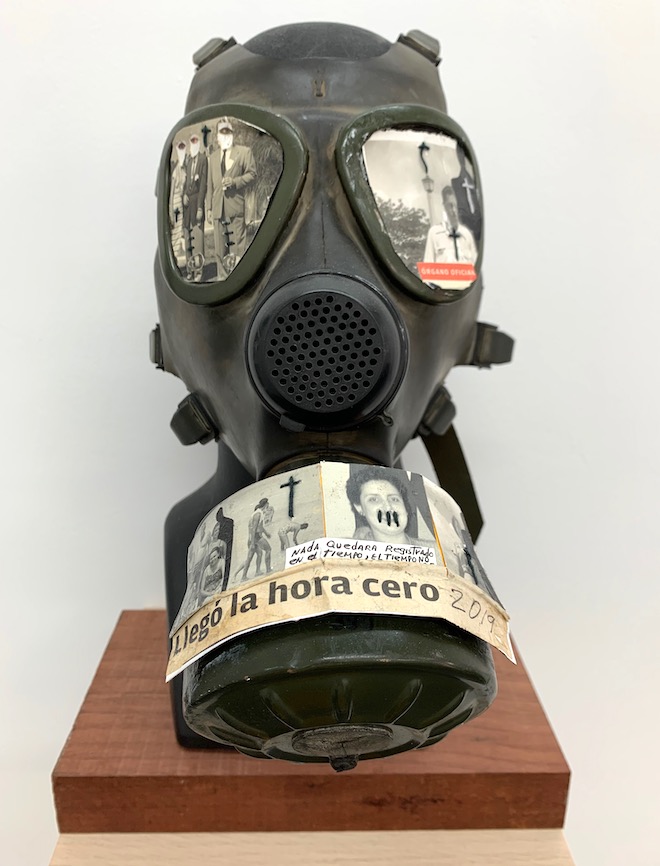 Also on view are works by: Isaac Crespo, Misleydis Castillo, Mario Mesa, Federico García Cortizas, Candice J. Avery, Eric Holmes, Adriam Horta, Milton Schwartz, Ramón Losa and Julián Guillermo Marcos Cazola (Rigo).
Curated by Claudia Taboada Churchman, the exhibition remains on view at CCE Miami, 1490 Biscayne Boulevard, until April 13 .
Photos courtesy CCE Miami