Among the many treasures on exhibit at the new MoMA is a diverse selection of artworks by self-taught artists. The image featured above,The Congo Queen, was fashioned with enamel, oil and pencil on cardboard by the late Haitian self-taught artist Hector Hyppolite. Several more images of artworks by self-taught artists that I captured during my recent visit to MoMA follow in this first of an ongoing series:
The late Poland-born American folk artist Morris Hirshfield, Tiger, 1940, Oil on canvas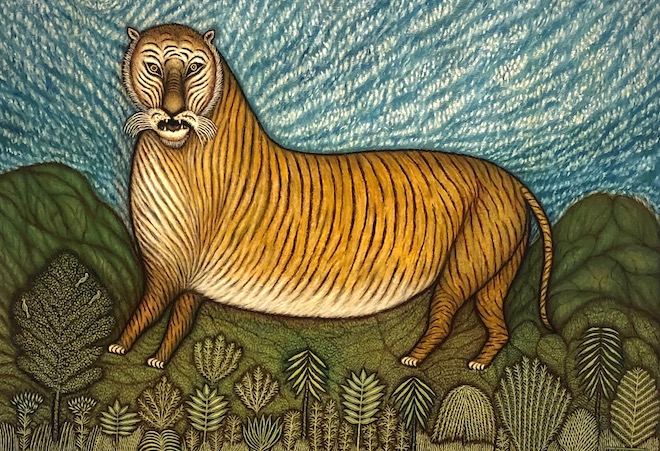 The late Scotland-born American artist John Kane, Self Portrait, 1929, Oil on canvas over board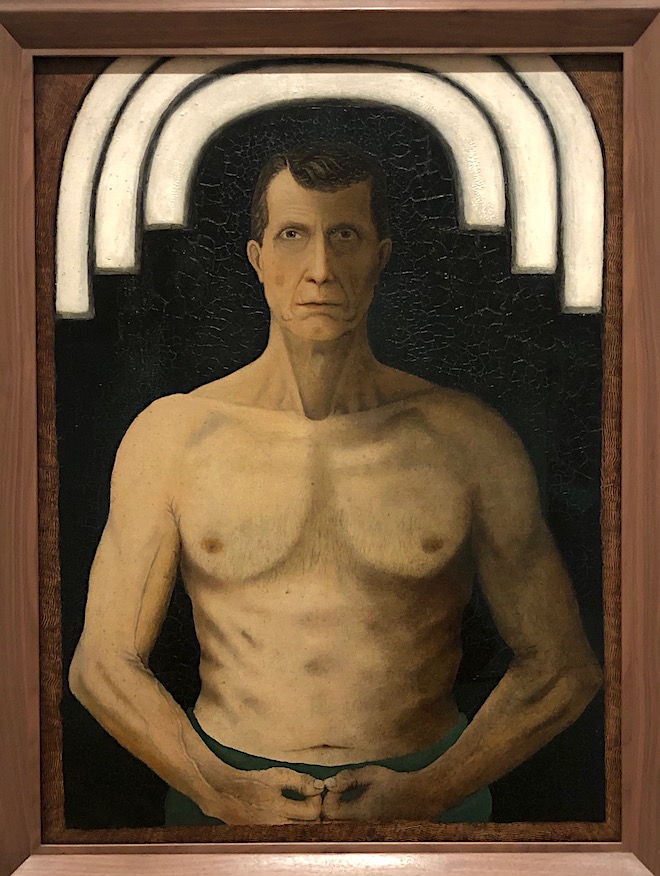 The late PA-born African American painter Horace Pippin, Abraham Lincoln, the Great Emancipator, Pardons the Sentry, 1942, Oil on canvas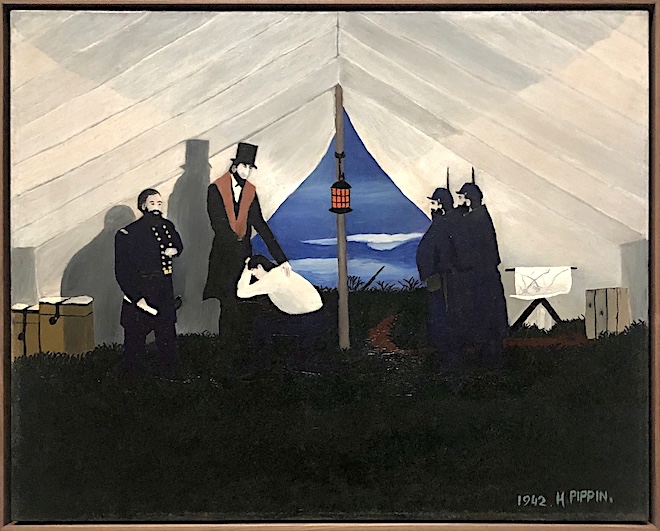 The late French artist Séraphine Louis, Tree of Paradise, c. 1928, Oil on canvas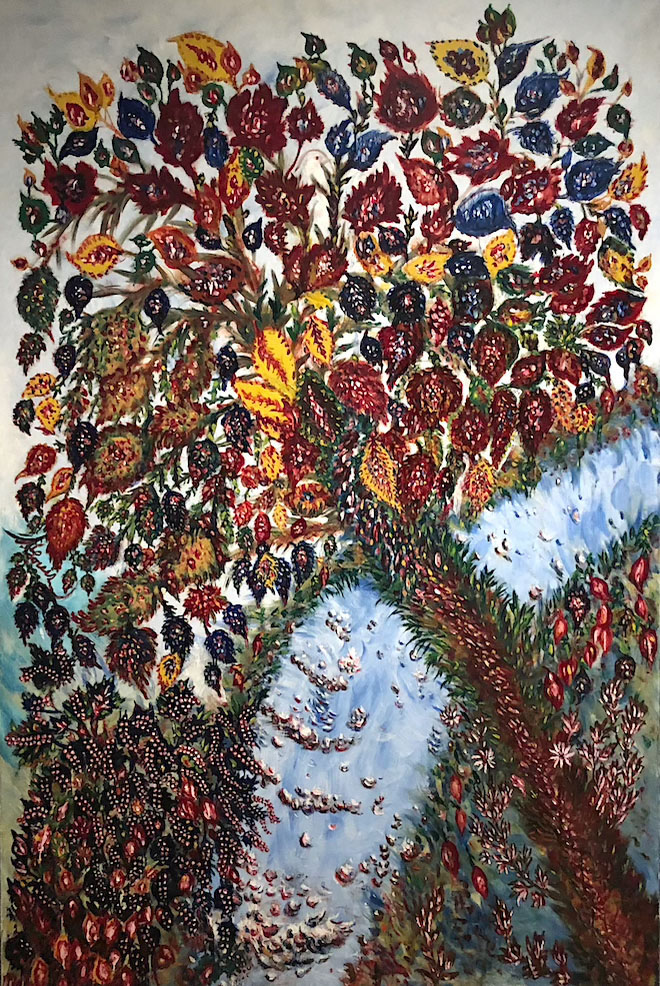 The late Oakland-based Creative Growth Art Center fiber artist Judith Scott, Untitled, 2002, Found objects assembled and wrapped in twine and yarn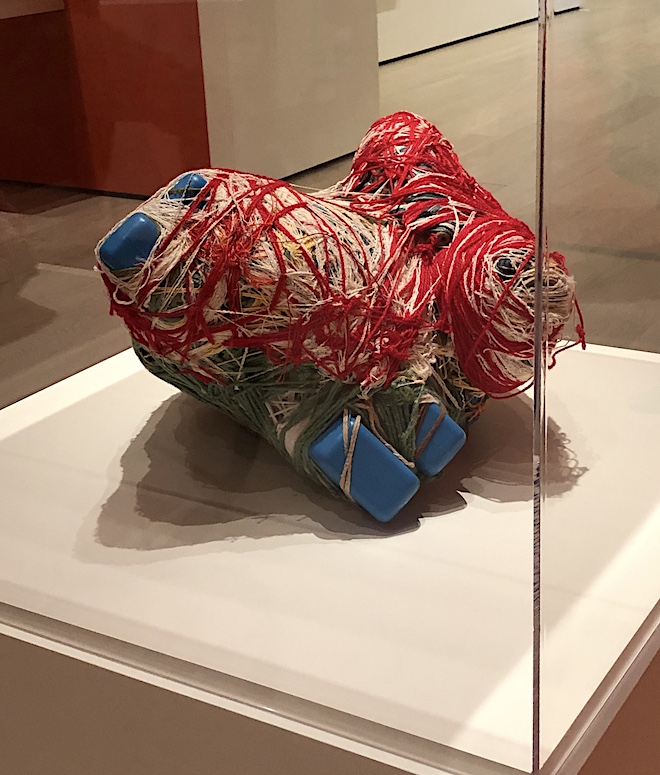 Located at 11 West 53rd Street, MoMA opens every day at 10:30 and closes at 5:30 — except for Fridays and the first Thursday of each month when it stays open until 9:00 p.m.
Photos of artworks by Lois Stavsky