In his consistently brilliantly bizarre fashion, Brooklyn-based RAE has ingeniously captured the almost-apocolyptic frenzy that characterizes Coney Island. After spending some time at his current exhibit, "The End Starts Now," we had the opportunity to speak.
Why Coney Island?
As a child, I used to venture into Coney Island, and from early on, I was captivated by the way two distinct worlds collide in this same space. Known principally as a place of fun, Coney Island also has a very dark side. Some of the destitute people I've seen here have never even made their way into Manhattan. Tourists who come here don't see them. They are easy to miss. But they are part of Coney Island's fabric.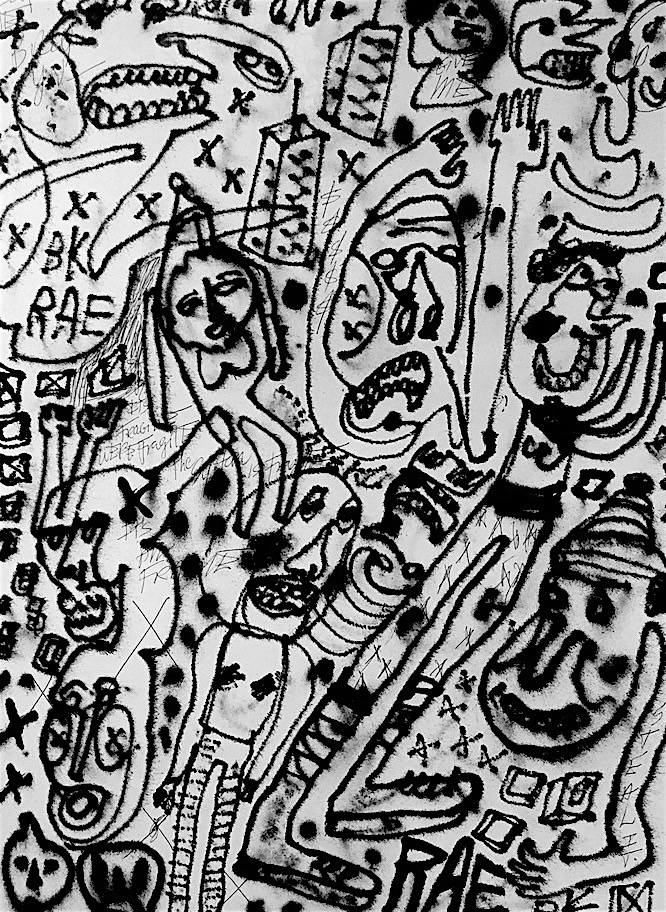 Yes! Your images seem to perfectly reflect this juxtaposition as they exude both a sense of playfulness and a sense of sorrow. Your sculptures on view here are all made from found objects, as are the many that have made their way onto our streets. Can you tell us something about that? Why do you choose to work with these materials?
I always try to find beauty in what so many others find worthless. I'm drawn to what others cast away.
And where did you find the materials that you repurposed for this exhibit?
I found most of them on the nearby side streets and behind the amusement park rides. I salvaged objects that even the homeless folks had discarded.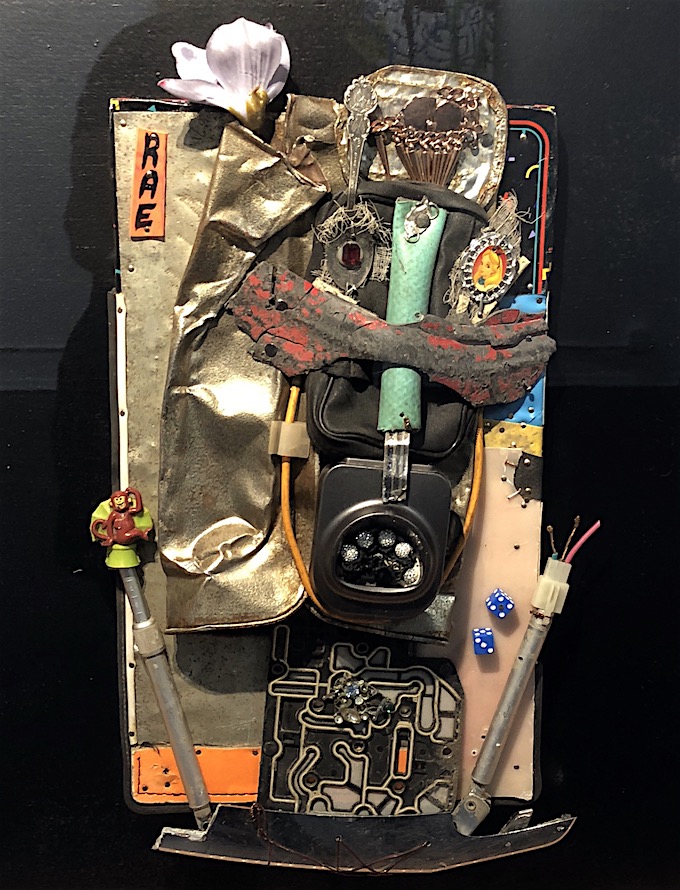 I've noticed several references to dice in both your sculptures and your works on canvas.
Yes. The dice are a commentary on the precariousness of it all. So much that we experience happens to us by chance.
And your references to money and politics are a perfect metaphor for the larger story of our country at this time! When did you begin working on "The End Starts Now?"
I started in the spring.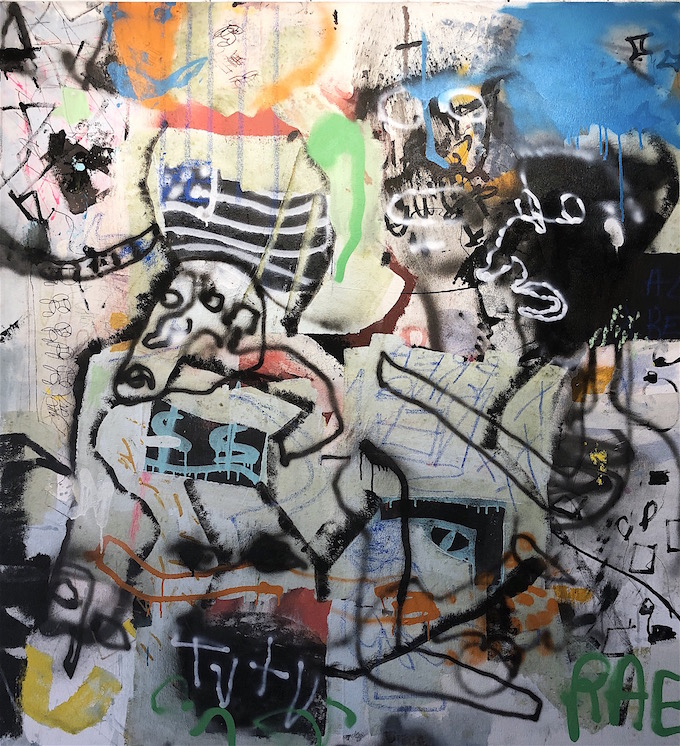 Are you satisfied with the outcome?
I am! It is very different from my last year's exhibit "The RAE Show," that was held in a storefront on the Lower East Side, where I was visible to the public just about all day every day for an entire month. But, yes, I had always dreamed of having a show in Coney Island, and we've had a steady stream of visitors. It would be fun, though, to do something again in a storefront!
How can folks still see the exhibit? It's too much fun to be missed!
It will be on view one more time — next Saturday, October 13, from 1 – 4pm here at 1220 Surf Avenue, floor 3.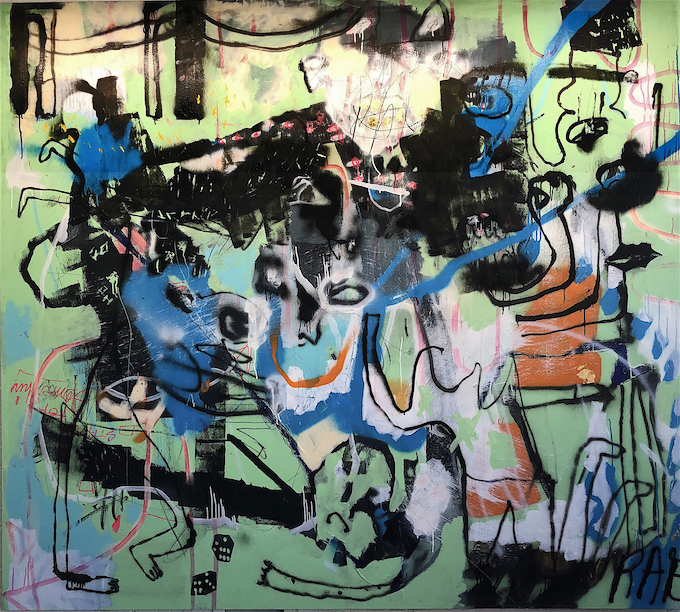 Congratulations on another amazing show! I can't wait to see what's next!
Images:
Face Fears, Mixed media on canvas
The System, Mixed media on archival paper
Odds, Reclaimed object sculpture
Red Glare, Mixed media on canvas
Syntax #2, Mixed media on canvas
Interview with RAE conducted and edited by Lois Stavsky; photos of images Lois Stavsky