On exhibit through October 13 at BronxArtSpace is HUMBLE, a thoroughly captivating exhibition featuring the works of 15 contemporary artists from various tribal nations across the US. Organized by Cougar Vigil and Eva Mayhabal Davis, HUMBLE is titled after an interdisciplinary network of Native American artists who attended the Institute of American Indian Arts in Santa Fe, Mexico in the mid-2000's. Featured above is the title piece HUMBLE, fashioned by Cannupa Hanska in collaboration with Micah Werewulf Wesley. Several more images —  representative of the range of techniques and styles presented in HUMBLE — follow:
Michael Two Bulls, Historical Document, Paper collage, silkscreen and acrylic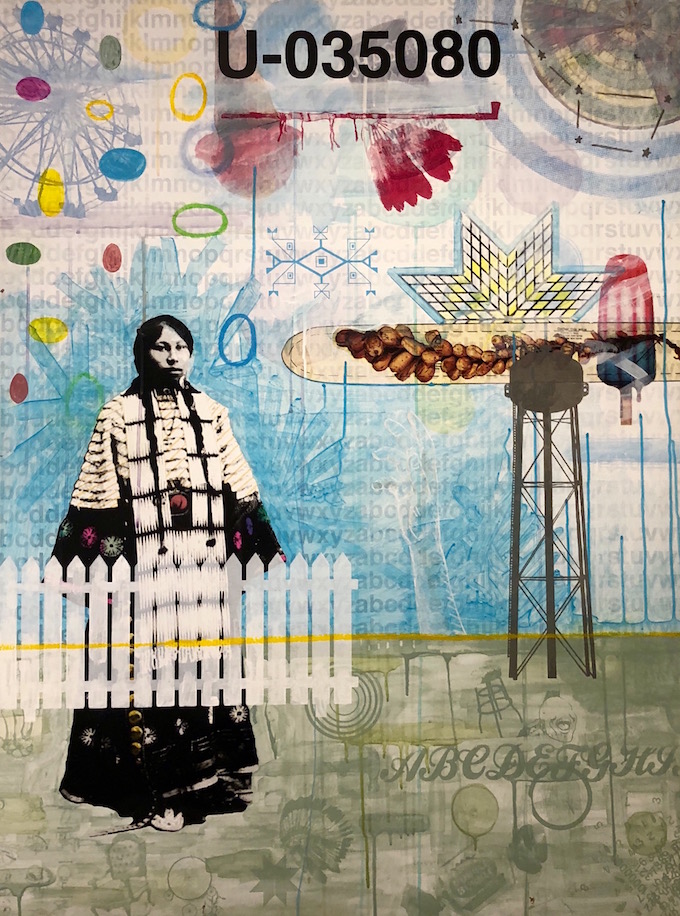 Marty Two Bulls Jr, Midnight, Mixed media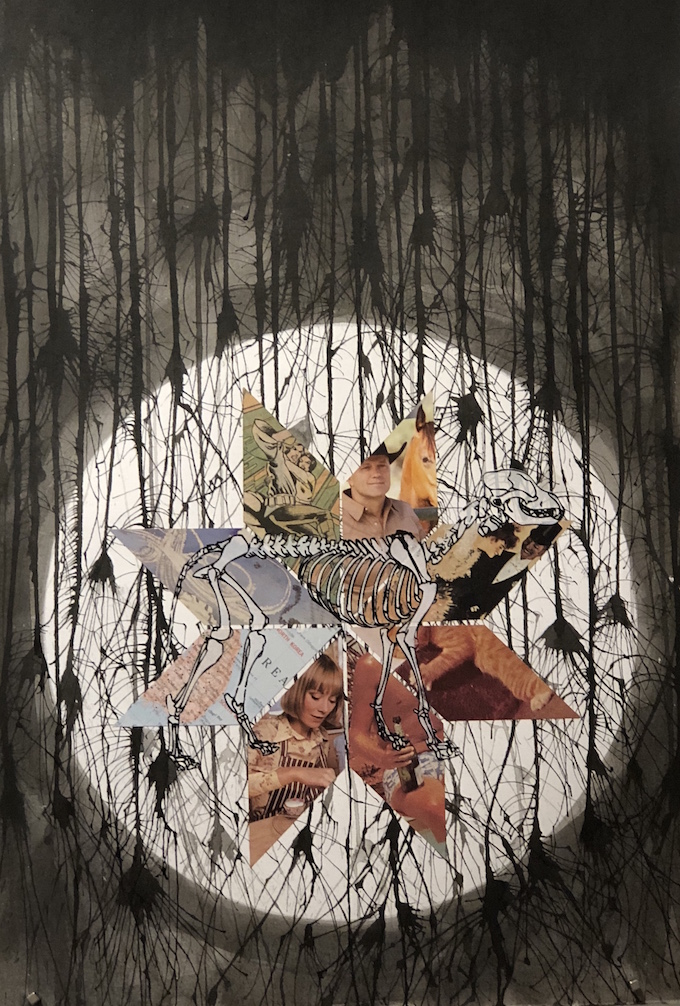 Douglas Miles, Woman on Fire, Customized Pizza Box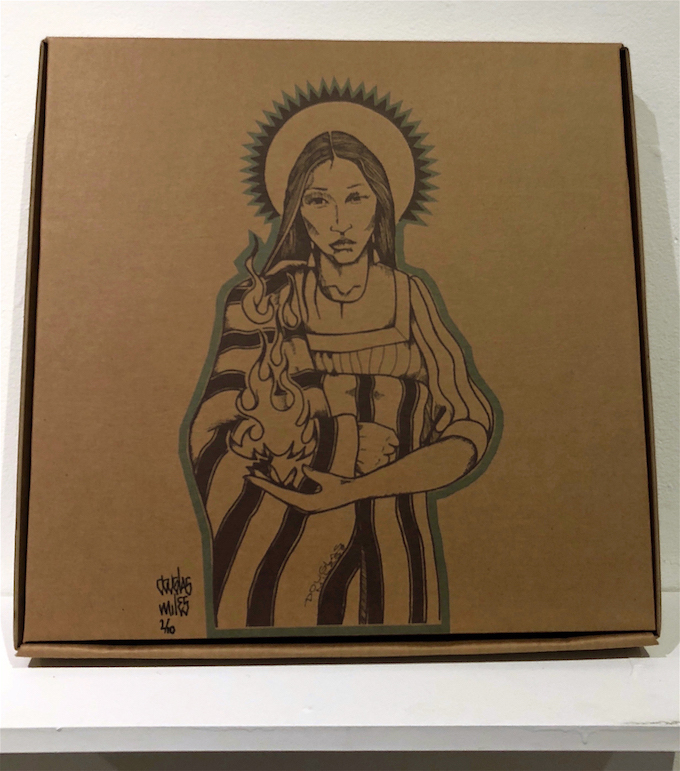 Marty Two Bulls Jr in collaboration with Hoka Skenandore, He Supa (Black Hills) Mixed media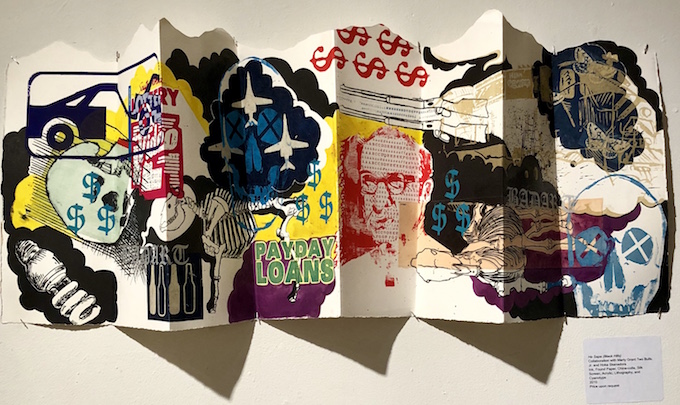 April Holder, String Theory #2, Acrylic and embroidery floss on canvas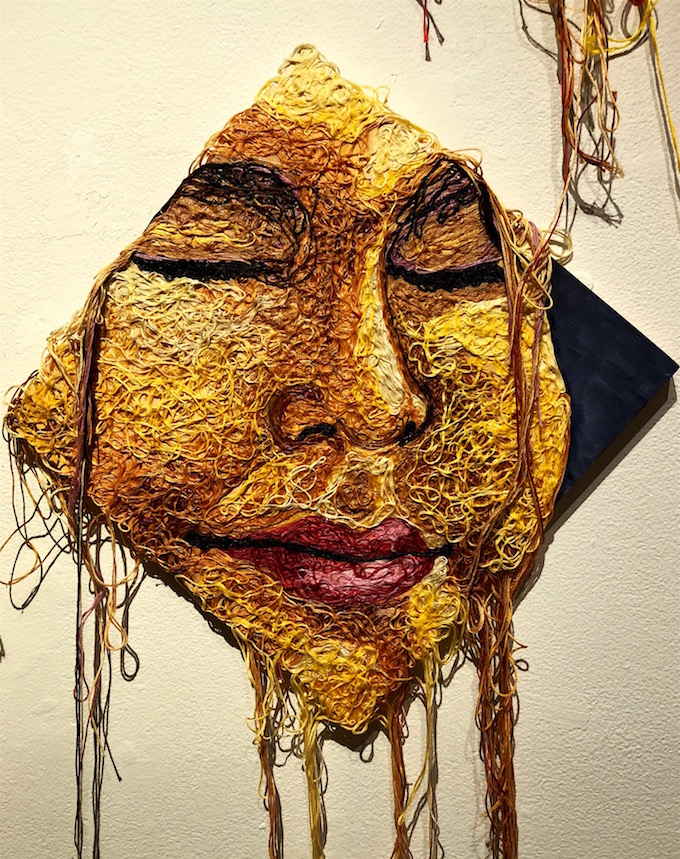 And from the opening reception:
Located at 305 East 140th Street in the Mott Haven section of the Bronx, BronxArtSpace is open 12 to 6:30pm Wednesday through Friday and 12 to 5pm on Saturday.  Check here for information regarding upcoming events related to the exhibit including: artist talks, an artist market and a studio visit with artist Brad Kahlhamer.
Photos of images by Lois Stavsky