On view through September 16, 2019 at the National Museum of the American Indian in Lower Manhattan, "T.C. Cannon: At the Edge of America" is a celebration of the late Native American artist T.C. Cannon's extraordinary vision and talents. Featuring a huge range of works, both personal and political, the exhibition — curated by Karen Kramer —  delights, enlightens and, at times, disturbs. Pictured above is "Indian with Beaded Headdress, painted with acrylic on canvas in 1978, the same year that Cannon died in a car accident. Several more images from "T.C. Cannon: At the Edge of America" follow:
"Beef Issue at Fort Sill," along with an accompanying poem, this 1973 painting references a 19th-century government ration, as the US Government often sent rancid meat to fulfill its treaty obligations.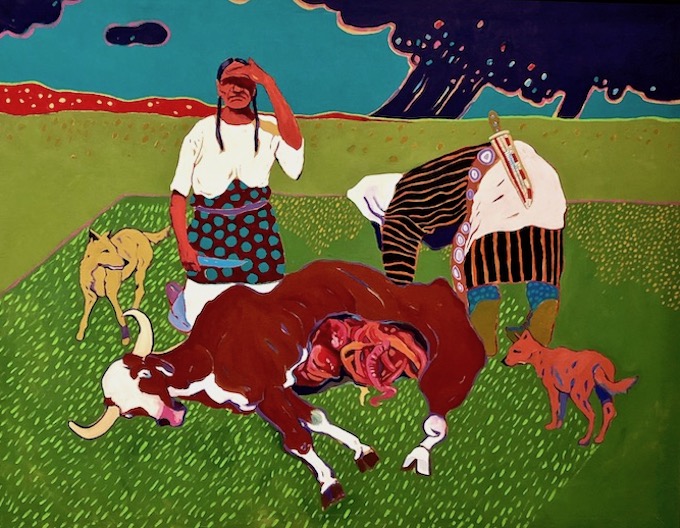 "All the Tired Horses in the Sun," Oil on canvas, 1971-72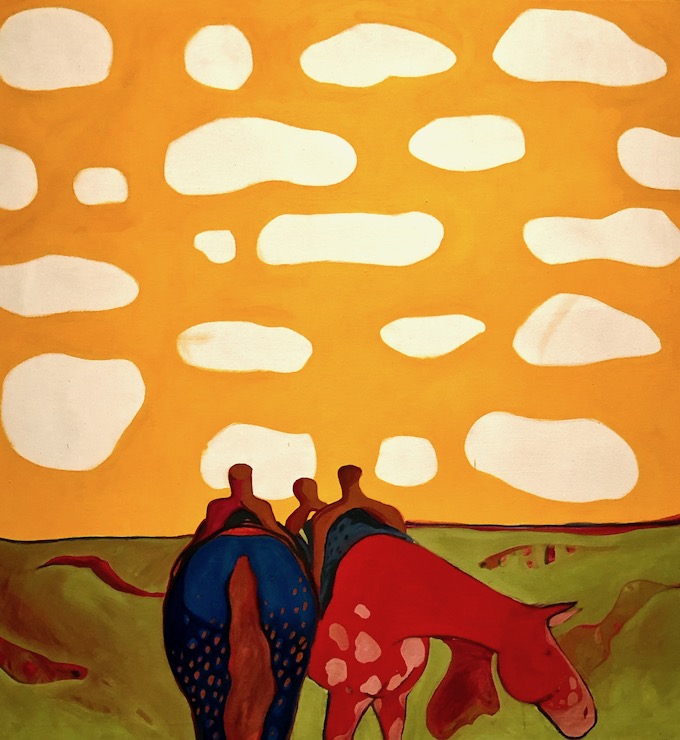 "Mama and Papa Have the Going Home Shiprock Blues," Acrylic and oil on canvas,1966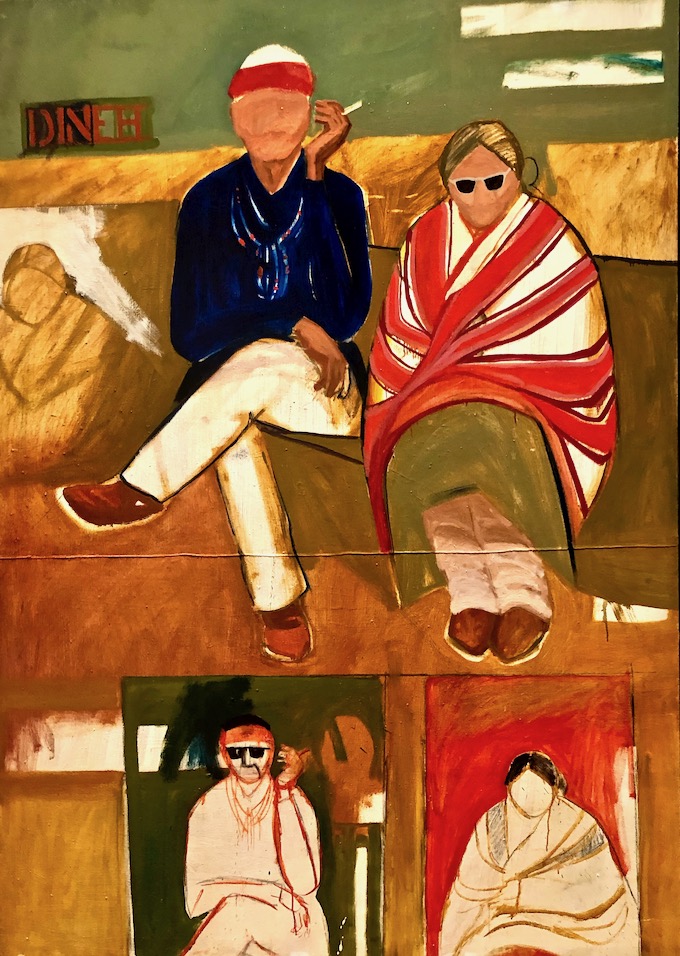 "Tale of a Bigfoot Incident in American Vernacular" — referencing the massacre of over 300 Lakota men, women and children in Pine Ridge, South Dakota —  Oil and mixed media, 1966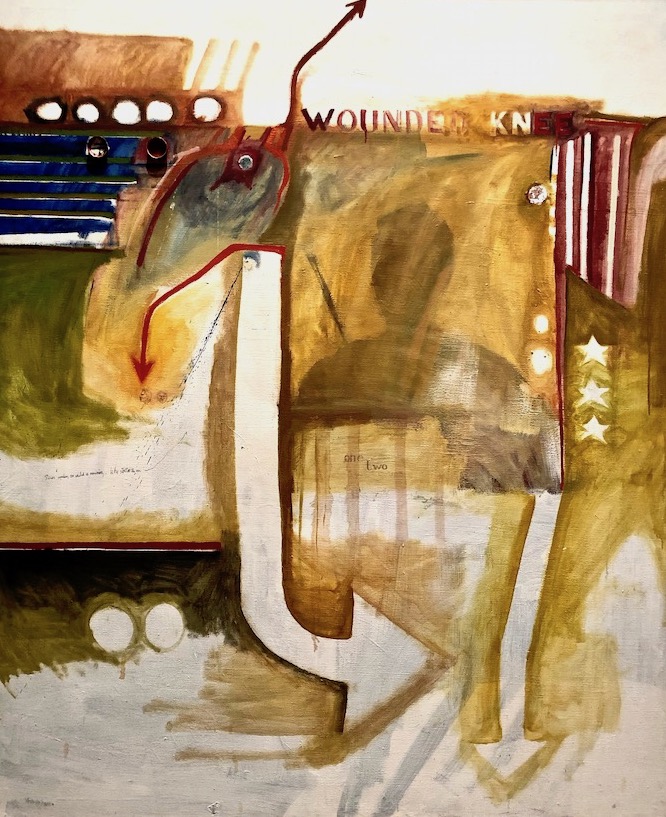 T.C. Cannon in his studio in Santa Fe, Mexico in 1976, © Herbert Lotz/New Mexico History Museum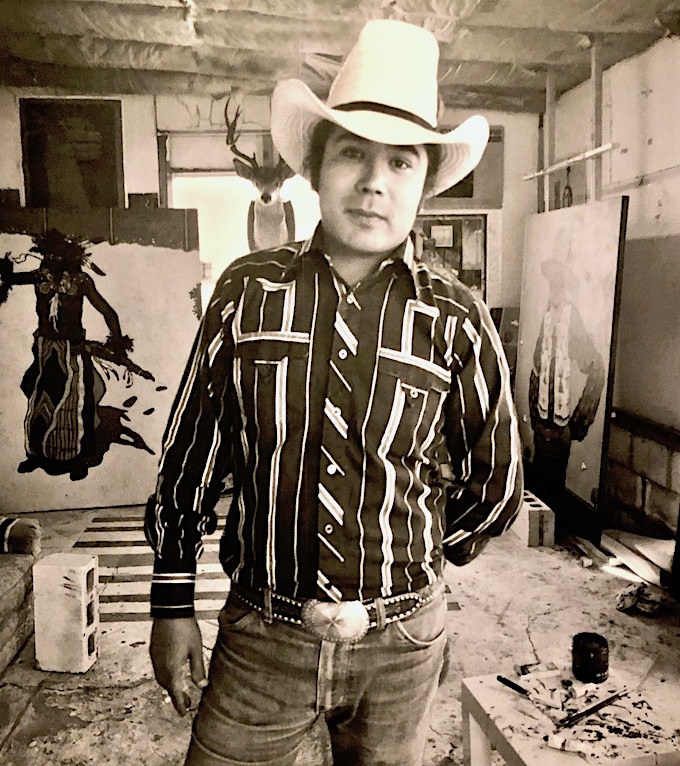 Also featuring his poetry and music, "T.C. Cannon: At the Edge of America" is an exceptional tribute to an exceptional artist.
Photos of artworks by Lois Stavsky