I first came upon Ukraine-native, Tel Aviv-based Zoya Cherkassky's infectious — often witty — folksy aesthetic in a solo exhibition at the Israel Museum in Jerusalem last year. That exhibit, Pravda, focused on the artist's experiences and the collective experience of the over one million Russians who had immigrated to Israel. Currently on view at Fort Gansevoort in Manhattan's Meatpacking District is Soviet Childhood, a selection of recent artworks featuring memories from Zoya Cherkassky's childhood in the Soviet Union of the 1980's — its final years before its collapse. The image featured above, Vareniki, was fashioned with oil on linen in 2019. Several more images from Soviet Childhood, the artist's first solo exhibition in the US, follow:
Nuchaku, 2017, Oil on linen,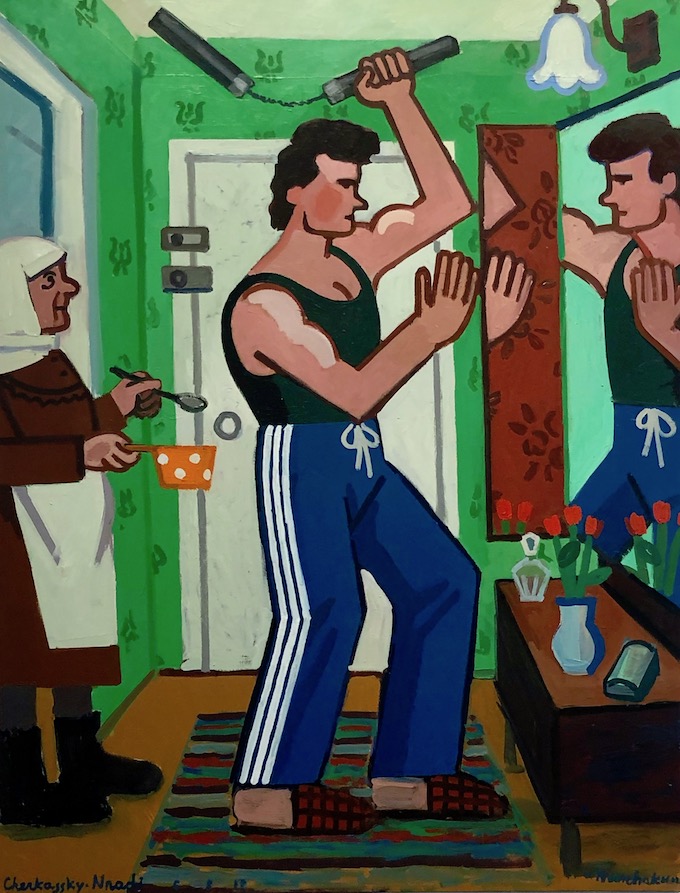 The Voice of America, 2019, Oil on linen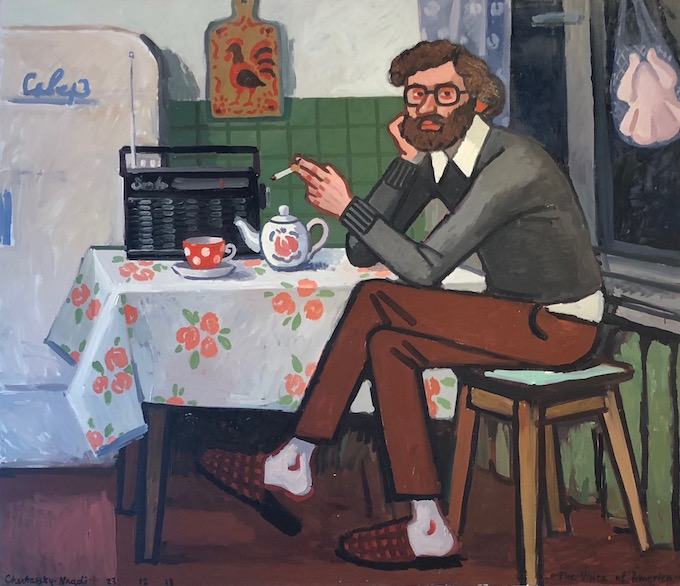 Maverick, 2019, Oil on linen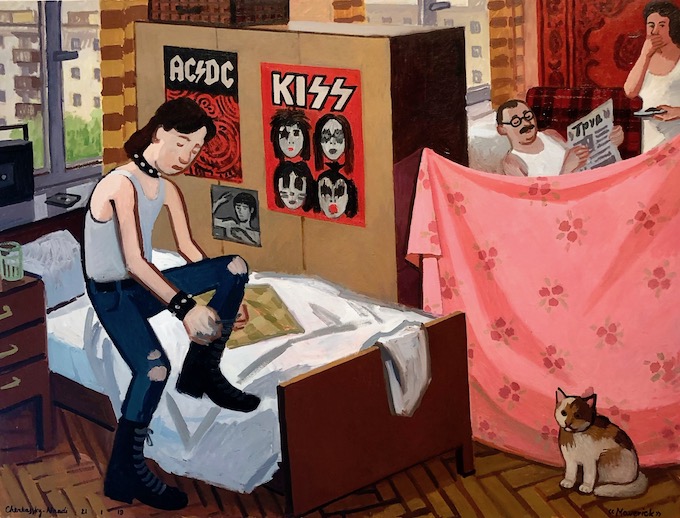 Mama, 2019, Oil on linen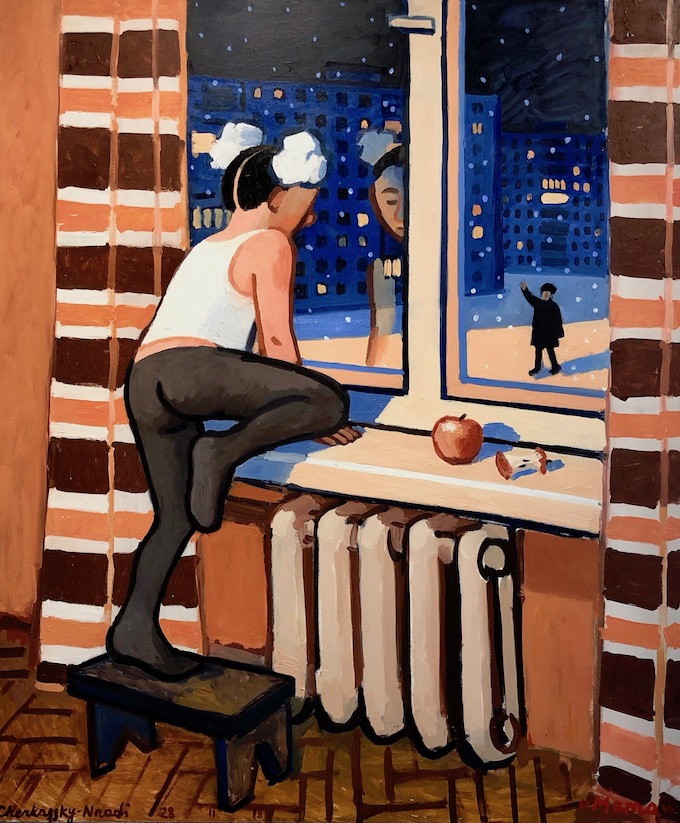 On the Way to School, 2019, Oil on linen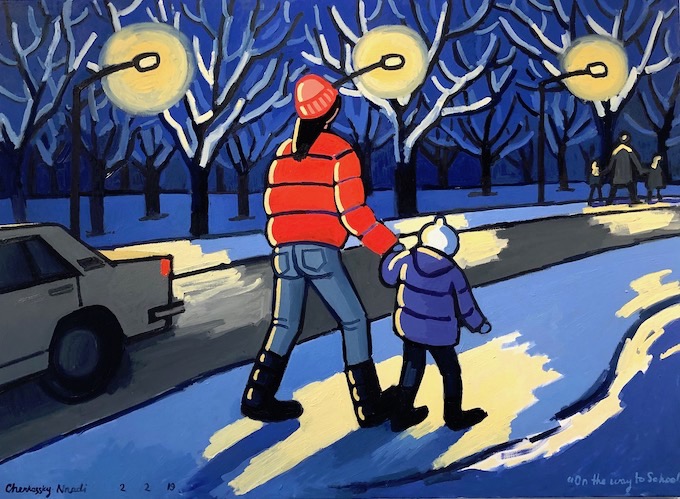 The exhibition continues through next Saturday, June 15, at Fort Gansevoort. Located at 5 Ninth Avenue, the gallery is open Tuesday – Saturday, 11:00 am – 6:00 pm.
Photos of artworks by Lois Stavsky