In 1986 Chinese artist Lily Yeh was drawn to a vacant lot in a North Philadelphia neighborhood plagued by poverty, substance abuse and urban blight. Viewing it as a space where she "could locate the sacred in the mundane," she envisioned transforming it.
"Since I knew nothing about the neighborhood, I had to learn to ask people to help me. I needed to engage the neighborhood, the children and also the street people and drug users who hung around the block," she told Phil Leggiere, a reporter for The Pennsylvania Gazette back in 2000.
She was also concerned as to how the largely African neighborhood would respond to her as an Asian woman.
"Friends had said that my work would be destroyed because of tensions between Asians and African-Americans. I wanted to run away, but there was a voice inside me that led me on."
Several years after the transformation began, Lily Yeh commented, "North Philadelphia gave me the opportunity to see again. I think it's because in broken down places spirits are more open."
Since 1986, the Village of Arts and Humanities — as it is now called — has emerged into a vibrant cultural center that provides opportunities for artistic expression and personal success for neighborhood youth and their families. Among its many missions is the engagement of the local community in the preservation of Black culture.
Pictured above is the recently restored Guardian Angels mural designed by Lily Yeh and painted by Lily, along with members of the community. What follows are several more images I captured on my two visits earlier this year:
 Memorial Park, designed by Lily Yeh & built by neighbors — honoring fallen soldiers and community members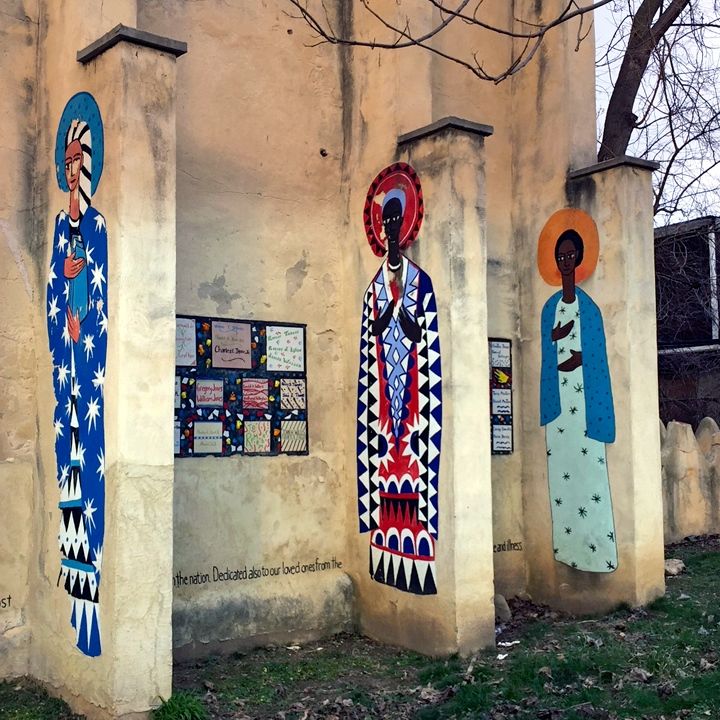 Happy Alley, designed by Lily Yeh from local children's art with mosaic art by the late James (Big Man) Maxton
The Tree of Life, designed by Lily Yeh with mosaic art by the late James (Big Man) Maxton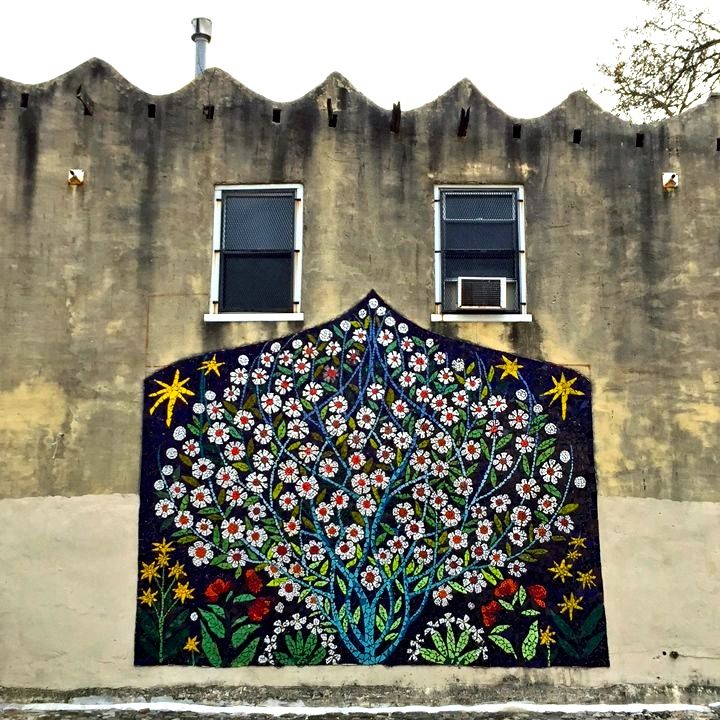 Random unidentified art, one of several unsigned artworks posted in the Village neighborhood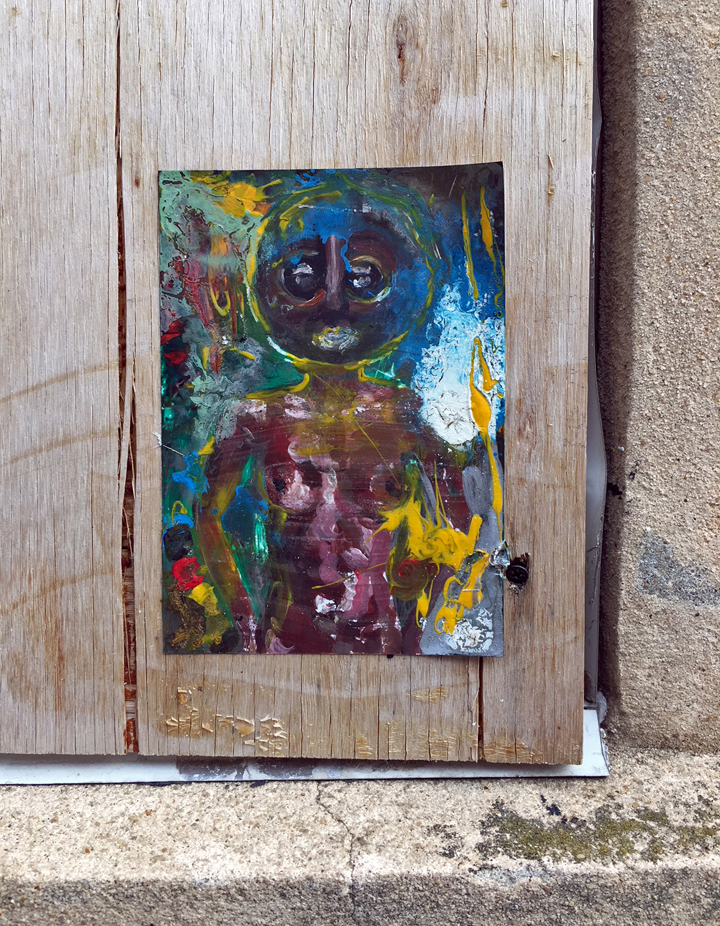 Ile Ife Park mural, designed by Lily Yeh & painted by Lily with neighborhood adults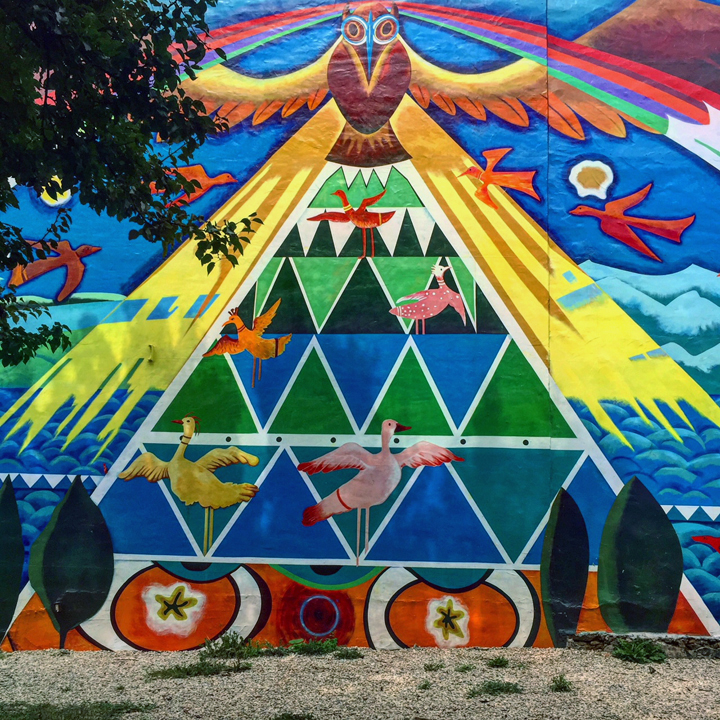 Note: You can find out more about the Village of Arts and Humanities — located at 2544 Germantown Avenue in North Philly — here and how you can support its work here.  You can also read about The People's Paper Co-op, a social justice and advocacy initiative incubated at The Village of Arts and Humanities working with formerly incarcerated individuals, here.
Photos and post by Lois Stavsky