Back in 1978, Osvaldo Cruz began tagging his initials onto any available surface in his Bronx neighborhood, a short distance from Yankee Stadium. Years of honing his skills as a graffiti writer followed. These days, with occasional stints painting legal walls over at Tuff City in the Bronx, Cruz focuses primarily on fashioning abstract, surreal — graffiti-inspired — images on canvases and is represented by Fountain House Gallery. An interview with the artist follows:
What is your earliest art memory?
Discovering how much I loved to paint. I never liked drawing with crayons. But when I was in kindergarten, I was introduced to poster paints, and it was back then that I discovered my love for painting. And my teacher was very encouraging.
Have you any favorite artists?
Picasso–
Have you any favorite piece?
I try to get better with each one.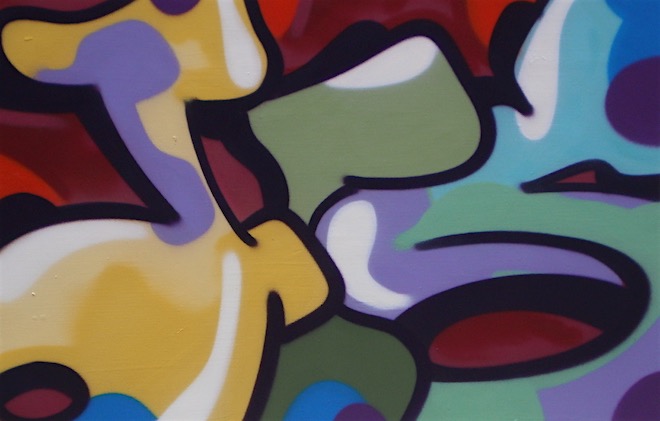 How much time do you generally spend painting a canvas?
About 1½ hours – on average.
Have you any other passions – besides painting?
Digital art. I like working with Illustrator.
You've exhibited your works in several Fountain House exhibits. How did you connect to Fountain House?
I found out about Fountain House from the folks over at Community Access. Fountain House has given me tremendous support as an artist and as an individual.
Have you shown your work elsewhere — in addition to the Fountain House Gallery?
Yes. I've exhibited at Pace University via Community Access.
How important is the viewer's response to your art?
A positive response makes me feel good, of course! But, even if there isn't one, I just keep on going.
What about cultural influences? Have you any particular ones?
Definitely the graffiti culture.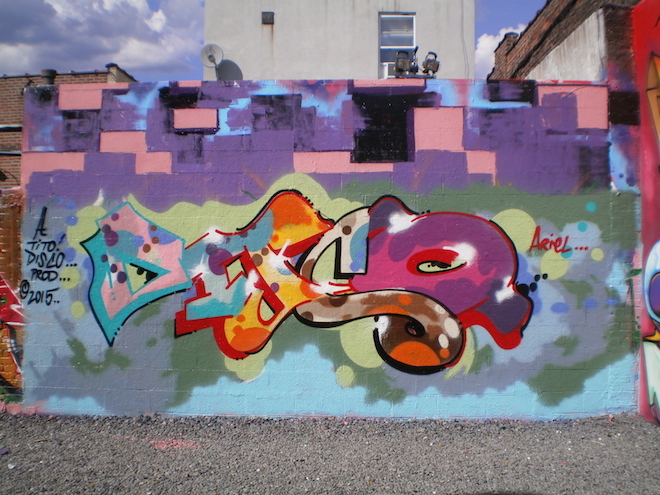 Are you generally satisfied with your final piece?
Almost always.
How has your aesthetic evolved as you continue to paint on canvases?
It's more sophisticated, and I tend to use more colors.
What percentage of your time is devoted to art?
About 75%. The rest is spent taking care of my personal needs.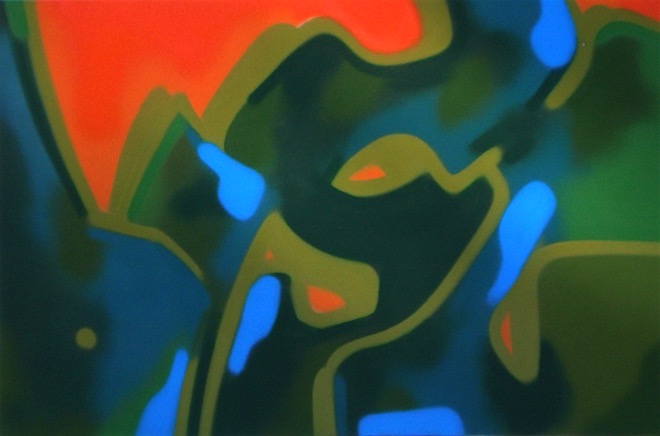 Have you a favorite setting to work?
I like painting outside. My ideal setting is Central Park – early in the morning – when there's no one around.
And your favorite media?
Molotow spraypaint
What is your main source of income?
Commissions and canvases.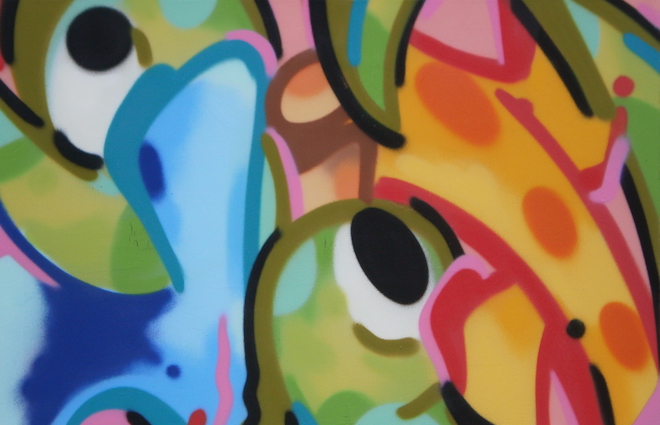 Have you a formal art education?
I graduated from the High School of Art & Design in 1987.
Has your family been supportive of your life as an artist?
My mother never understood it. She still associates graffiti with vandalism.
Where are you headed?
I just want to keep on painting!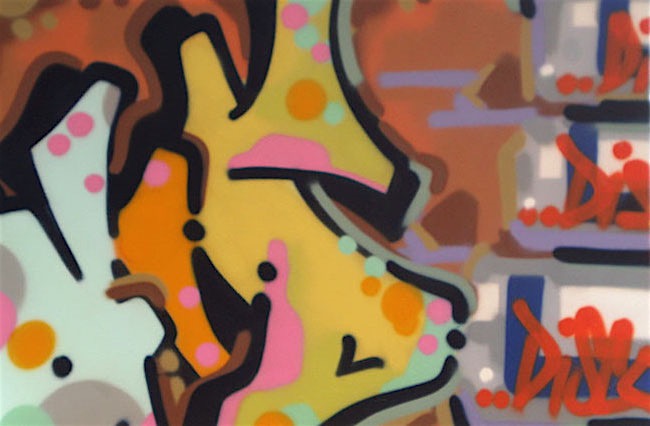 Note: A selection of the artist's works for sale can be viewed on Artsy
Interview conducted by Lois Stavsky; all images courtesy the artist