I discovered Sasha P.W.'s elegantly gritty aesthetic at Fountain House Open Studio earlier this year.  Last month — just before NYC all but shut down — we met up, and I had the opportunity to see more of Sasha's distinctly intriguing artwork, both on canvas and in his sketchbooks. We also had the chance to speak:
When did you first start drawing?  
I was about five or six years old, and in school at the time. I don't think I would have without a prompt.
Do any particular early artworks stand out? 
Yes. My self-portrait. It was my favorite one. A mixed-media collage. I also remember doing some kind of sculpture in school. But, as a child, I was far more into sports than I was into art. I was a soccer player. I didn't begin to take art seriously until I dropped out of college in 2011.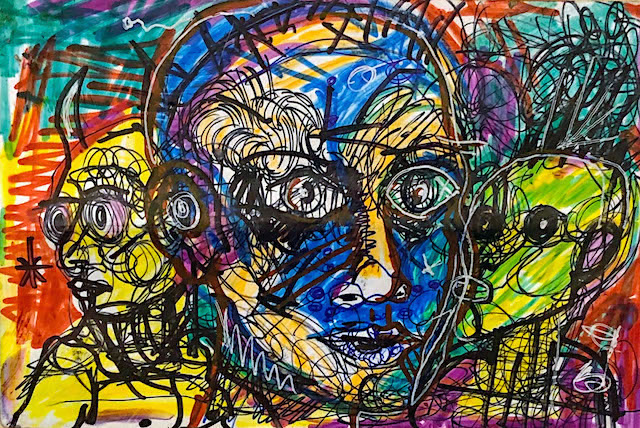 What happened then to turn you on to visual art? 
I saw the film The Radiant Child, the documentary about Jean-Michel Basquiat's life. That was a turning point in my life.
These days you are quite prolific. I loved discovering your work at Fountain House Open Studio. And your sketchbooks are a treasure trove of creativity. What inspires you to create art?
My friends, my sister and my entire family, pop music, long walks, nature, other artists…Basquiat still inspires me. And change inspires me!
You mention pop music. Have you any favorite musicians who particularly inspire you?
Among my favorites are: the Detroit native singer/rapper Lizzo, Jay-Z and Rihanna.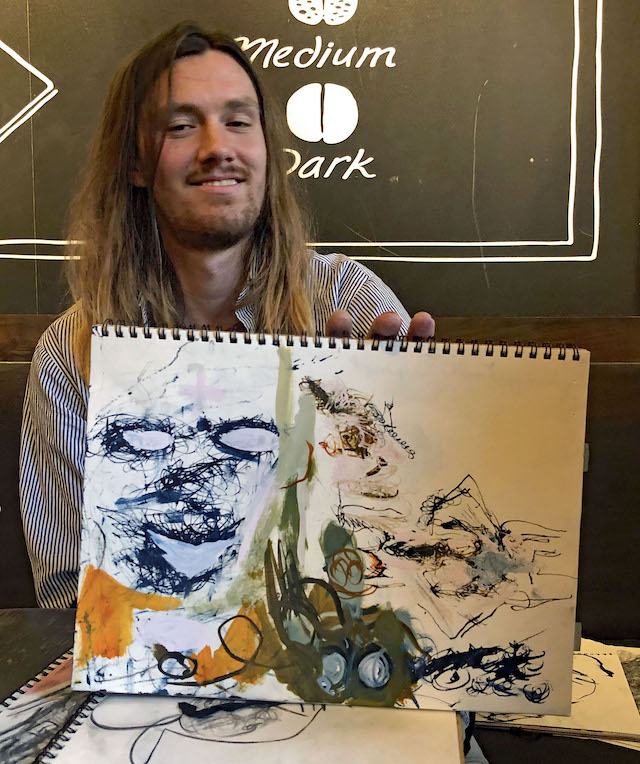 What about visual artists? Who are some of your favorite ones?
There are many. Among them are: the American painter Lisa Yuskavage; the British painter Glenn Brown; the Georgian artist David Pataraia; the late Belgian artist René Magritte.
Have you any particular cultural influences? 
My Mid-Western upbringing; books — The Picture of Dorian Grey, Oscar Wilde's gothic novel is a particular influence; music videos and the nearby Metropolitan Museum of Art.
How has your aesthetic evolved within the past few years?
It is more expressive, often less colorful and, generally, smaller in scale. I also used to work on lots of found materials, like wood. I now tend to paint more on canvas.
How much time do you usually spend on a piece?
Anywhere up to 12 hours.
Have you a favorite piece that you've created?
My favorite piece was a dark charcoal painting that I lost.
Are you generally satisfied when you complete a piece? 
Not always. But if I find myself feeling upset about it, I try to reassess it.
What percentage of your time is devoted to art?        
Between visual art, music and dance — just about all of it.
Have you exhibited your work?
Yes! I've exhibited at Fountain House Gallery and in several pop-up shows in a range of spaces.
How important to you is the viewers' response?
I don't care whether they like my work or not. They can hate it. But it's important to me that they see it.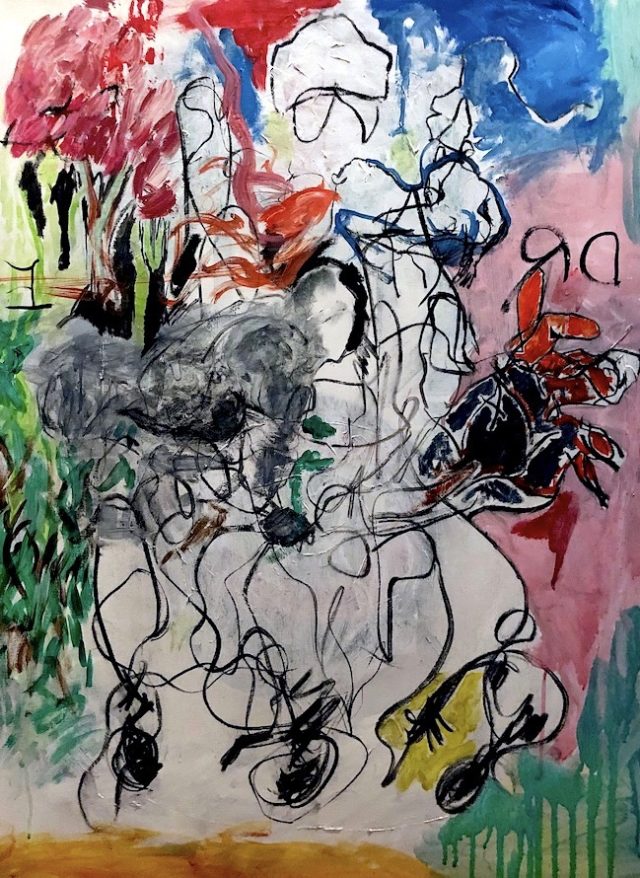 Have you a favorite setting to work?
I can work anywhere.
Have you a favorite media?
These days I like to work with oil paint.
How has your family responded to your art?
They like it. Their response has been positive.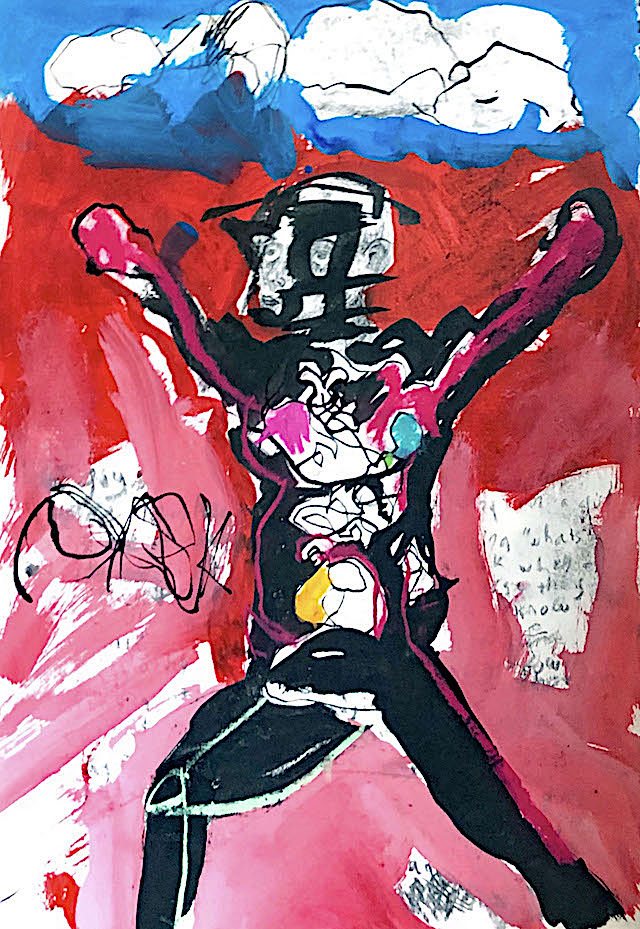 Have you any kind of formal art education?
No. I had always been great at math and had planned to major in math in college. As an artist, I am self-taught.
Where are you headed?
I have no idea. I don't want to think about it too much.
What do you see as the artist's role in society?
To share their story with others.
Note:Sasha P.W. will be exhibiting with Don'aë Tate at — the temporarily closed — Fountain House Gallery later this year.
Interview conducted by Lois Stavsky with City-as-School interns Basil Lyons and Alyssa Torres; photos of artworks by Lois Stavsky