On our recent visit to the Living Museum, we — once again — marveled at this wondrous oasis of creativity. The work featured above is a segment from a large mixed-media work created by the wonderfully talented Frank Boccio. What follows are several more images we captured on our visit last week. Some were created decades ago, others within the past several weeks. And while most of the artists are largely self-taught, a few have been formally trained.
Unidentified artist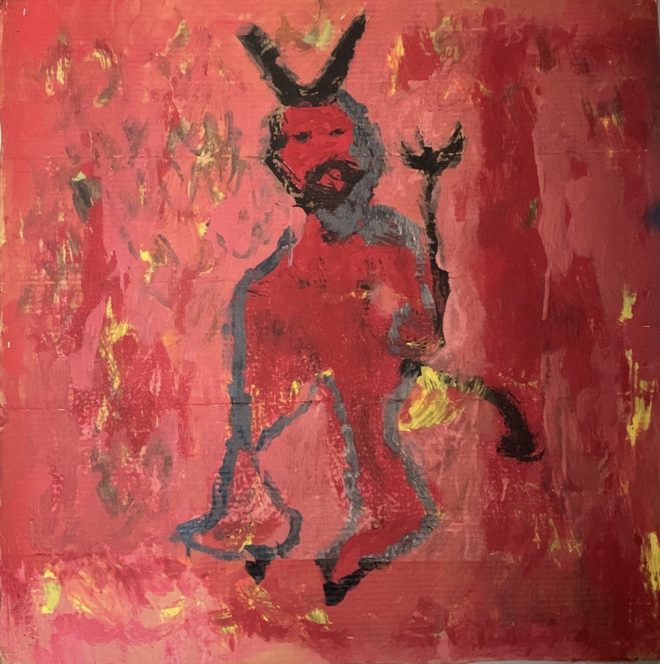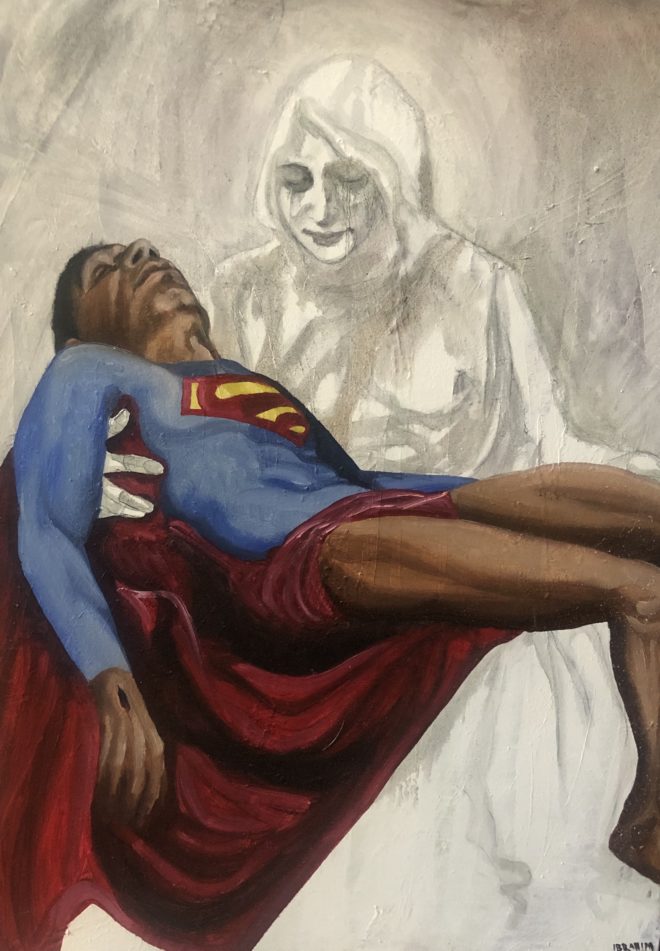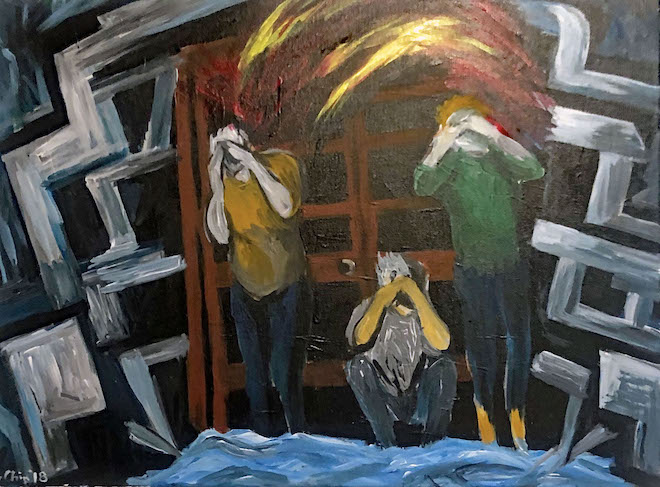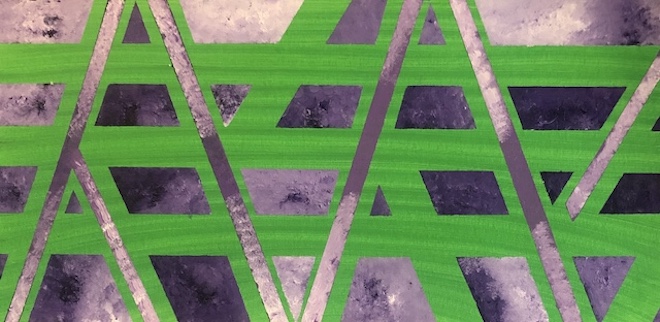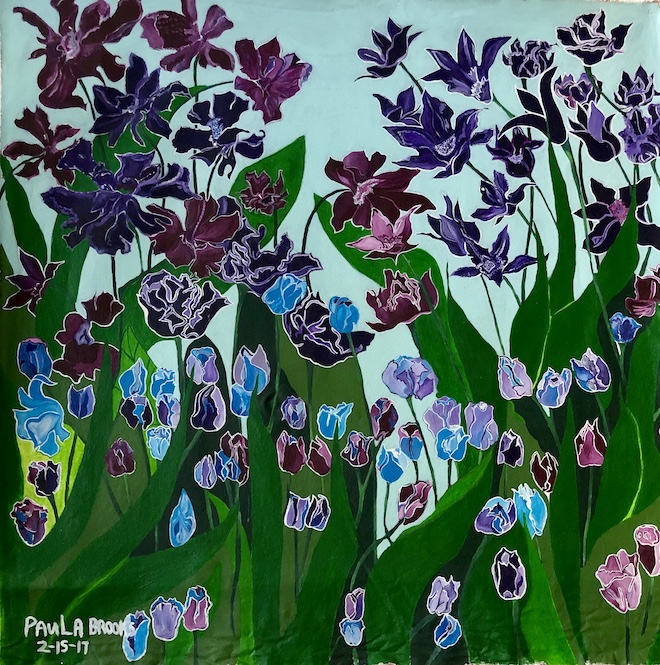 At one time the Creedmoor Psychiatric Center's cafeteria, the Living Museum now features works by dozens of artists — some  current or past Creedmoor residents, and others outpatients or volunteers.
Thank you, City-as-School interns Basil Lyons and Alyssa Torres, for contributing to this post. Photos by Lois Stavsky, Alyssa Torres and Basil Lyons.