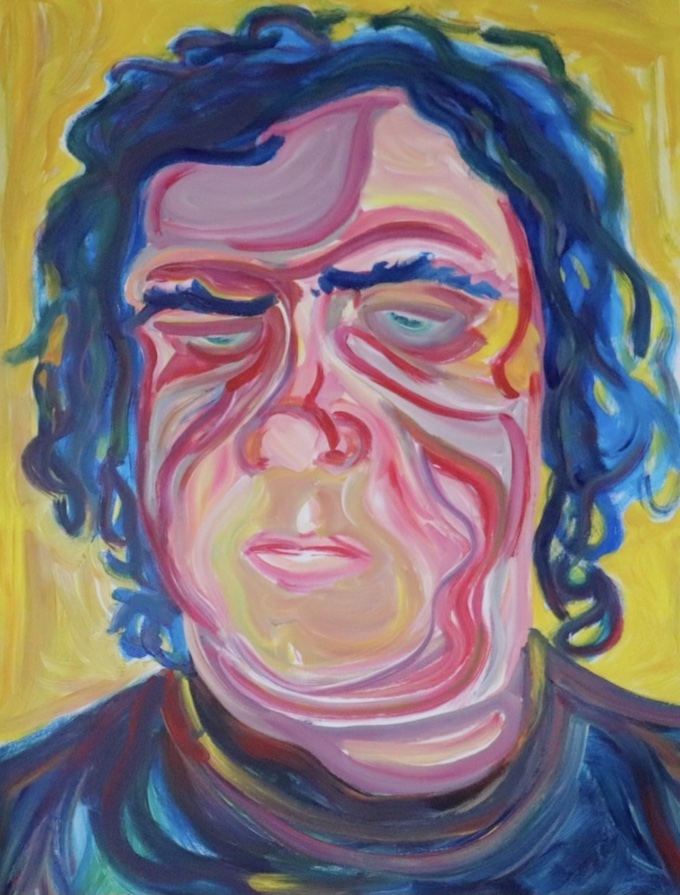 Williamsburg-based artist Alexis Fagan identifies herself/themselves as neurodiverse and disabled. "Power structures know me as an alphabet soup of conditions," states the artist. ART BreakOUT co-founder Bonnie Astor met Alexis at a meet-up at Summertime Gallery this past fall. Recently, Bonnie and I had the opportunity to interview the young artist.
What is your earliest art memory?
When I was very young, I remember opening up a book and seeing Picasso's painting "Guernica." I immediately felt understood.
That's amazing! When did you first begin creating art?
I was a toddler when I learned how to pick up a pencil to draw some of my favorite comic characters — Plastic Man, The Thing, The Incredible Hulk and The Transformers.
Have you any favorite artists?
Among my favorites are the American interdisciplinary artists Park McArthur and Gary Baseman.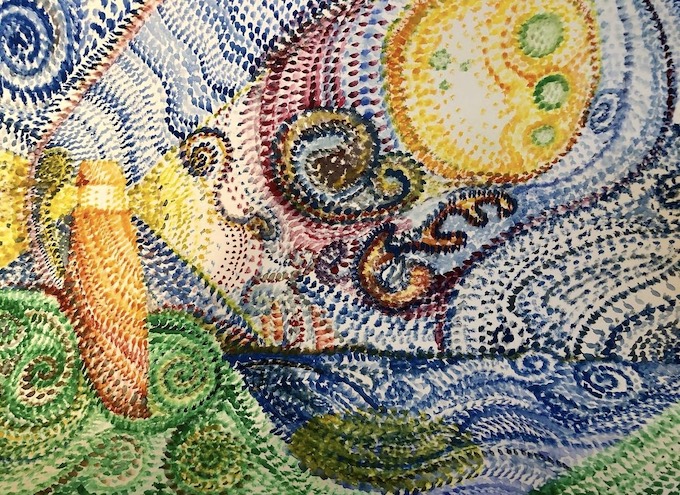 What are some of your cultural influences?
Black and white movies starring Buster Keaton and Charlie Chaplin. And my Ukranian heritage. My family members are all survivors.
Is there a central theme that ties your work together?
I aim to break down boundaries.
How has your artwork evolved in the past few years?
It used to be more representational. It is emerging into a synthesis of my multiple knowledges and techniques.
Are you generally satisfied with your work?
Never!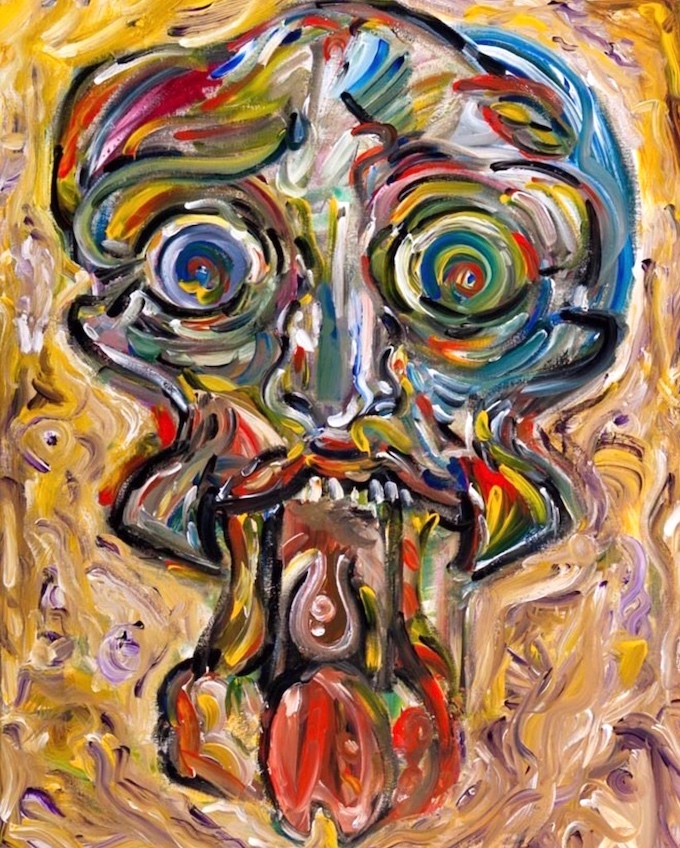 What is your favorite piece that you've created? 
"Now Everything Is Ruined" (Ed. note: image featured above)
How long do you usually spend on a piece?
Anywhere from 30 minutes to a week.
What percentage of your time is devoted to art?
I couldn't say, because everything I do is connected to art.
What are some of your other interests?
Physics, mathematics, writing, animation, philosophy and street art.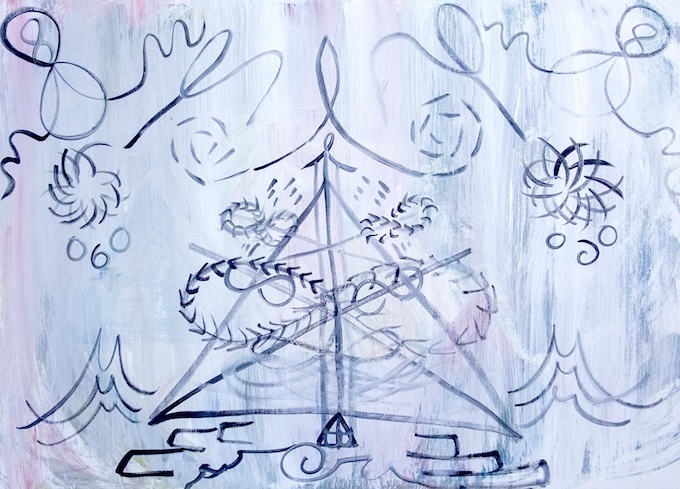 Have you exhibited your work
Not yet!
Is it important to you that others like your work?
It's not that important!
What are your favorite media to work with?
I enjoy working in just about all media — oil, acrylic, watercolor, tempera, pastels, inks, graphite, charcoal, sculpture, animation and writing.
How does your family feel about what you do?
My mom is encouraging. When I was growing up, she always took me to galleries.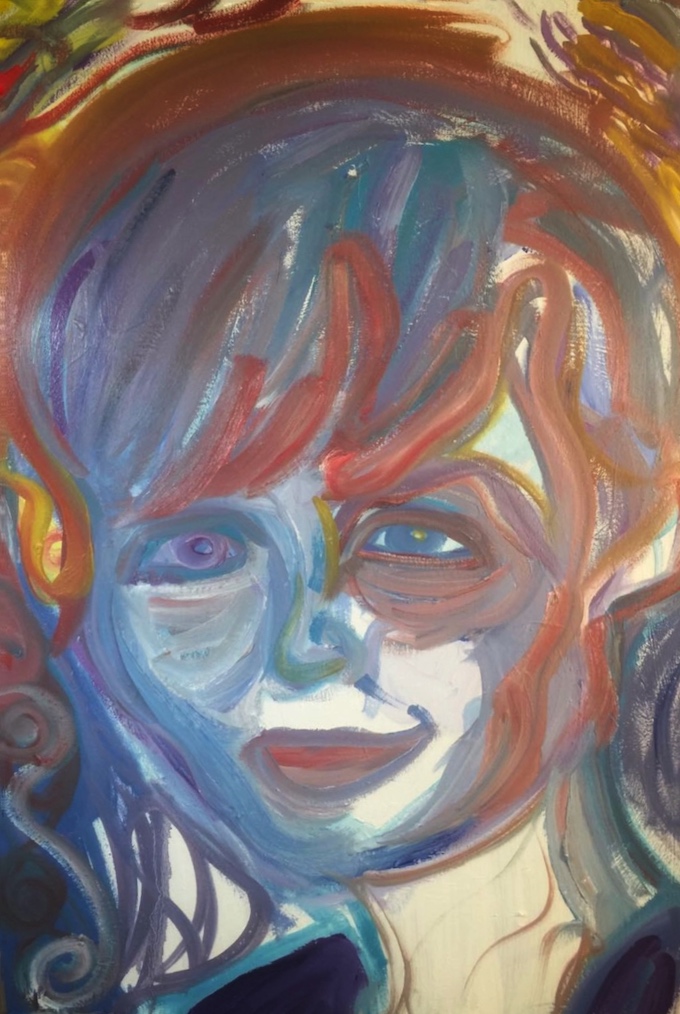 Have you a formal art education?
I earned a BFA in Illustration from Parsons.
Where are you headed?
I'd like to get back to sharing my art on the streets. And in five years, I'd like my work to be seen in MoMA, my favorite museum.
What do you see as your role as an artist in society?
To bring to the forefront such issues as the challenges posed by disability and injustice. To maximize choice and minimize suffering.
Interview conducted by Lois Stavsky and Bonnie Astor and edited for clarity and brevity by Lois Stavsky; all images, courtesy of the artist