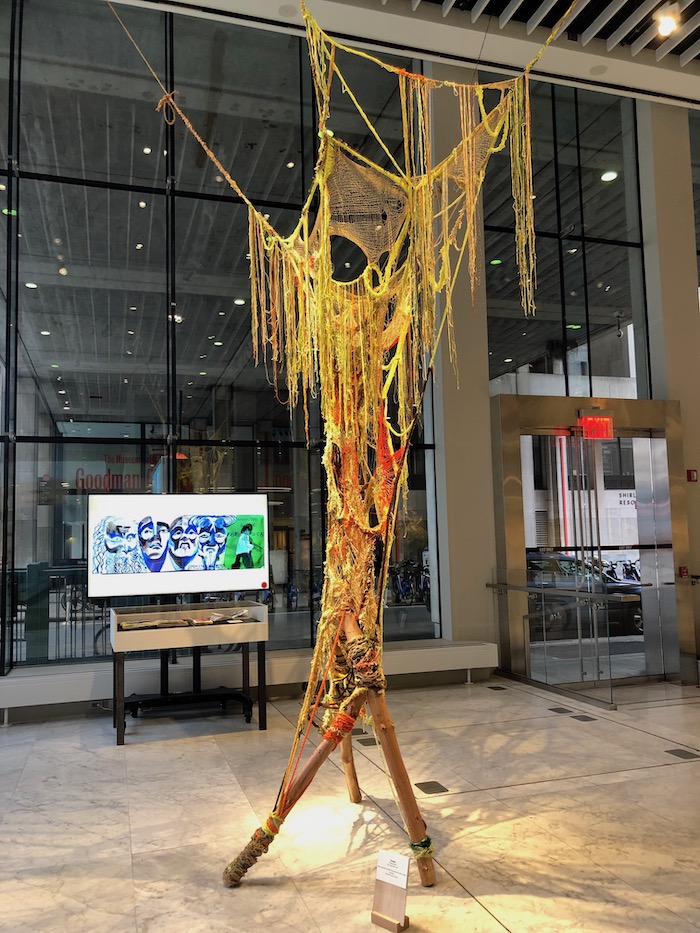 Located in the glass-walled lobby of FIT's Pomerantz Center, the Art and Design Gallery features works fashioned by FIT students, faculty, alumni and select outside artists. On view now through January 23, 2022 is the tantalizing group exhibition, Journal and Pattern, showcasing work in a range of media from distinctive illustrations of a shoe collection on paper to a huge, mesmerizing crochet installation. On a recent visit to the gallery, I had the opportunity to capture several images.
The image featured above, Walking Palm, was crafted with yarn and found wood by the wonderfully talented NJ-based, socially and environmentally-conscious fiber artist Woolpunk. Fashioned in 2018, it was originally installed at Morir Soñando, a multimedia group exhibition curated by Alex Santana at the Knockdown Center in Queens. To its left is a sketch from the "Travel Journals" of the renowned educator and illustrator Bil Donovan projected onto a screen.
Several more images of works on view in Journal and Pattern follow:
Award-winning FIT BFA Candidate, fashion designer Esther Yitao Li — from the Supima Collection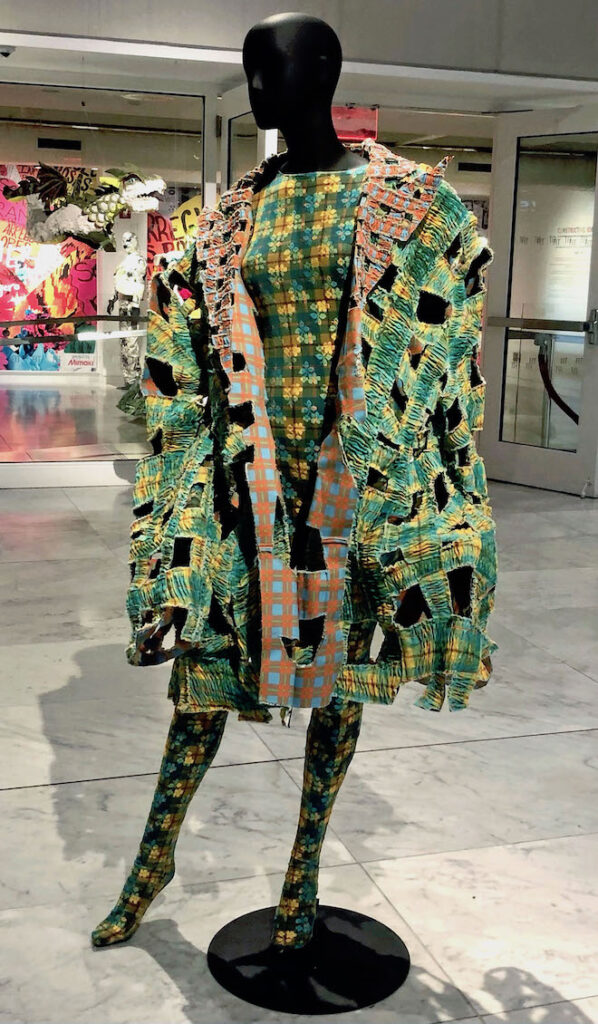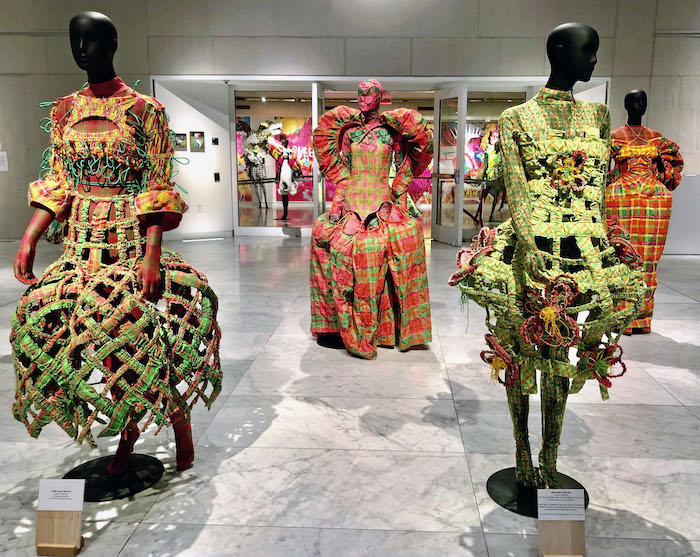 Moss-like sculpture by FIT Fine Arts Student Chloe Apostle, "Untitled," Mixed media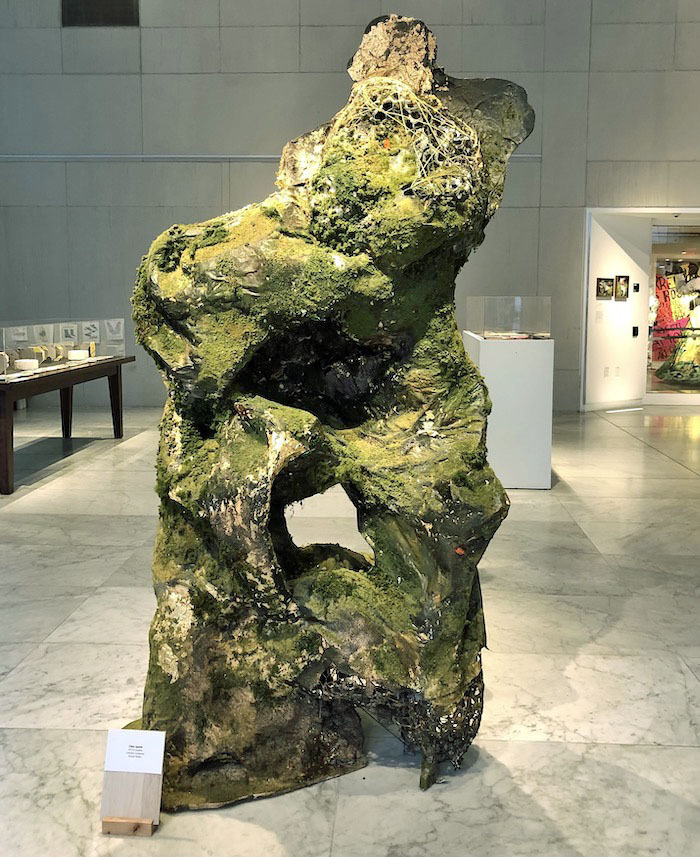 Artist and educator Melanie Reim, "Shoe Stories: A Quarantine Journey of My Life Through My Shoes"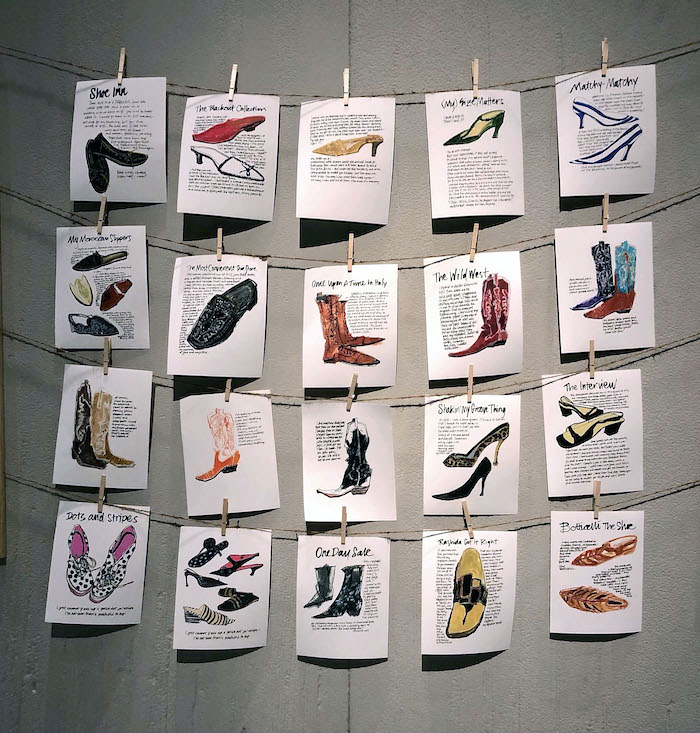 Herbalist/Artist Donna Troy Cleary, PPE, Painted mannequin head, crocheted yarn, stuffed with reused plastic bags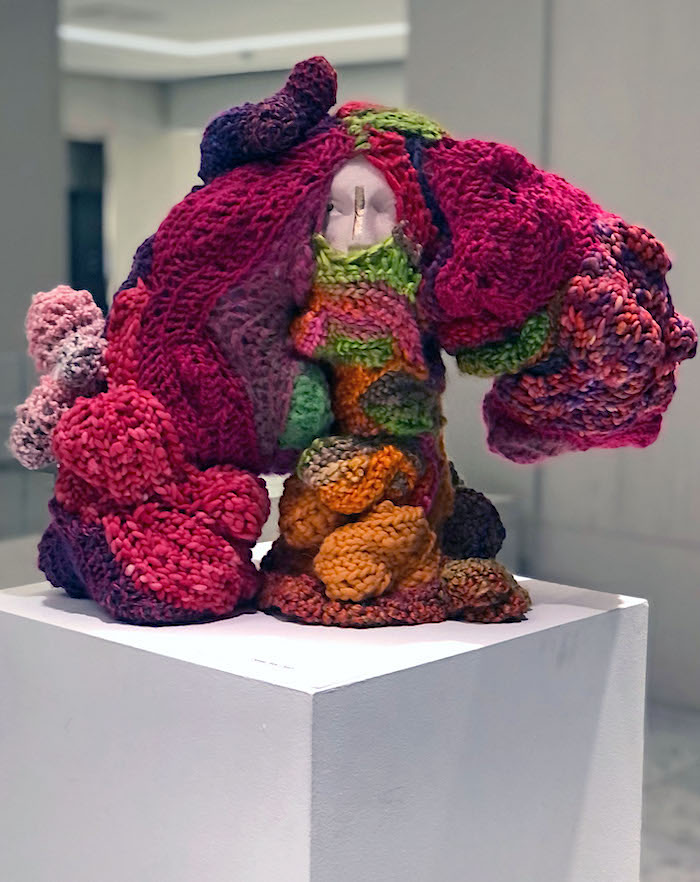 Located at FIT, 227 West 27th Street in Chelsea, Manhattan, the Art and Design Gallery is open 9 am to 6 pm daily.
Photos of artworks: Lois Stavsky