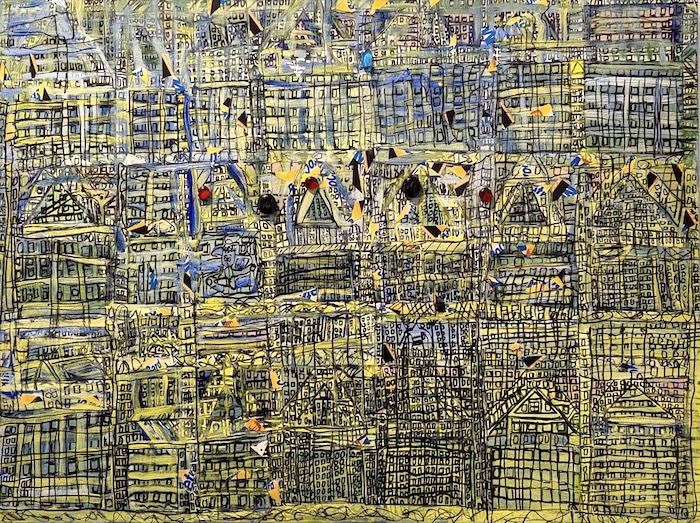 On view through May 10 at Fountain House Gallery is Compulsive Genius. Curated by Suzanne Lemakis and Fountain House Studio Director Karen Gormandy, it presents a delightfully diverse array of artworks by several Fountain House Studio resident artists.
Featured above is Love for Homes — recently created with mixed media by the ever-intriguing, self-taught artist Roger Jones. What follows is a small sampling of other artworks currently on view at Fountain House Gallery:
The distinctly versatile painter Gary Peabody, "MD 5322," 2022, Acrylic on canvas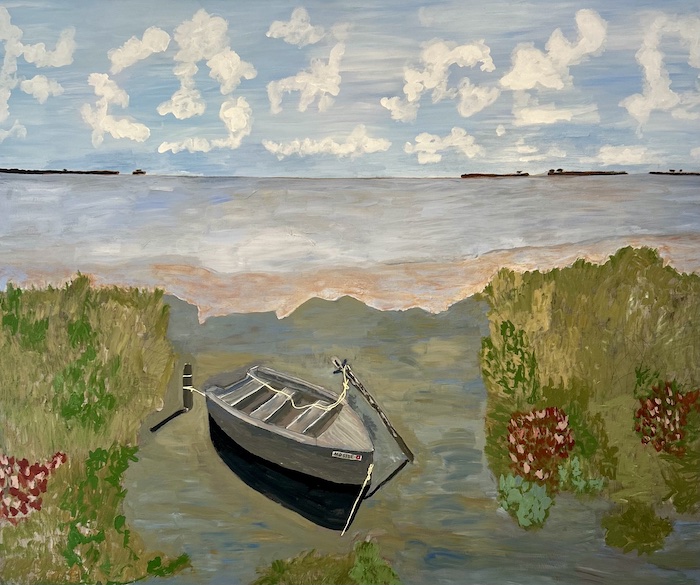 Parisian fashion designer and self-taught studio artist Christine Albane, "Feerique," 2022, Mixed media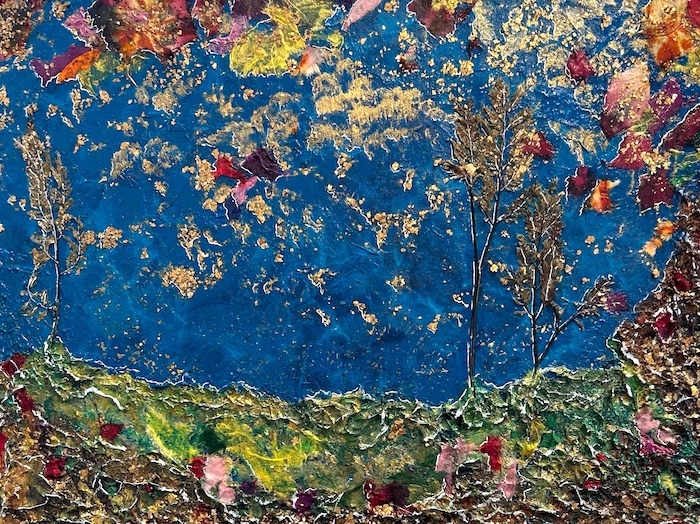 The wonderfully expressive Anthony Newton, "Hope," 2022, Acrylic on canvas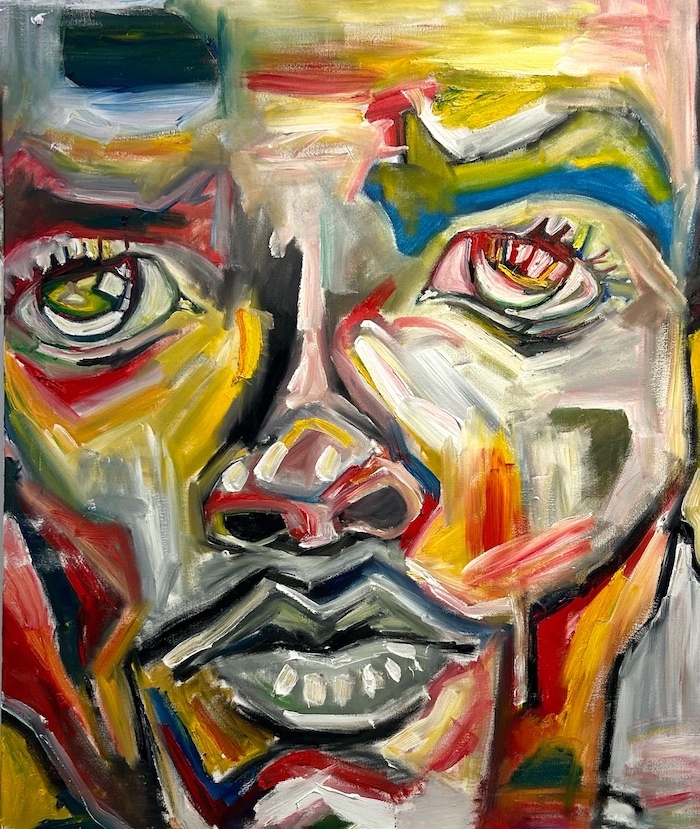 The hugely inventive, self-taught multidisciplinary artist, Angela Rogers, Mesmerizing installation of newly-crafted mixed-media works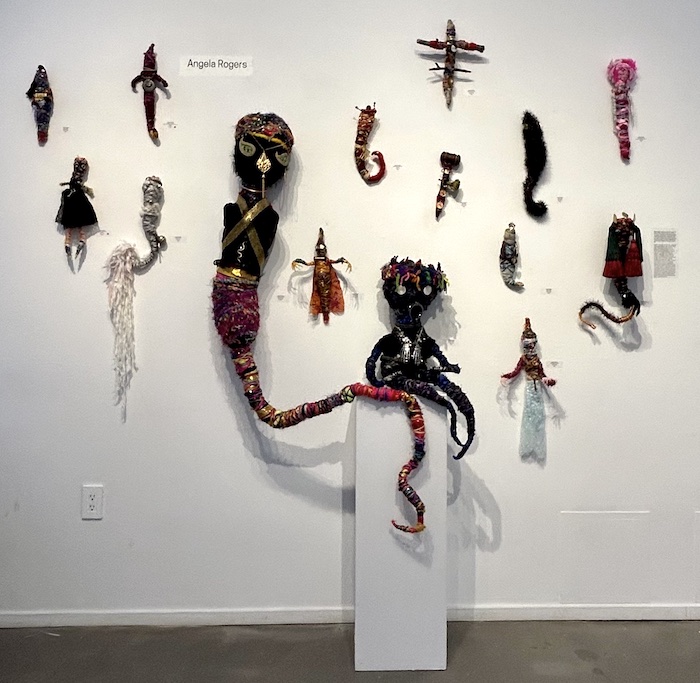 The self-taught, ever-alluring fiber artist Alyson Vega, "Pier Long View," 2023, Mixed media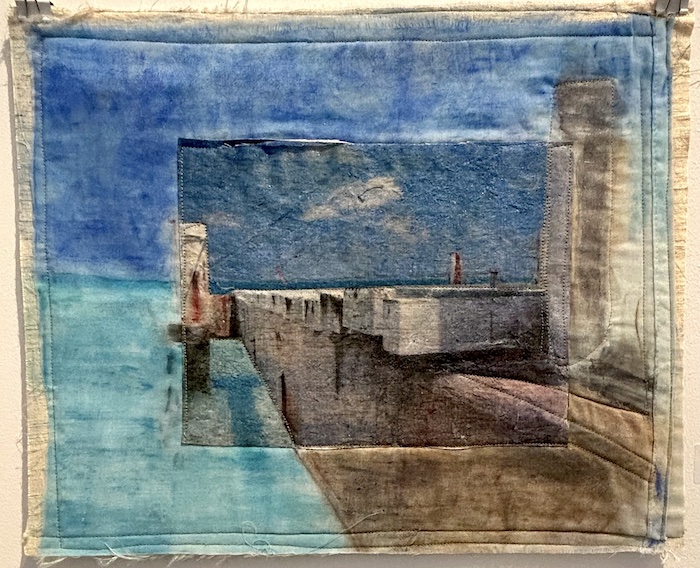 The remarkably skilled Bronx-born artist Miguel Colón, "Stand Up," 2019, Acrylic on canvas, along with three studies for the work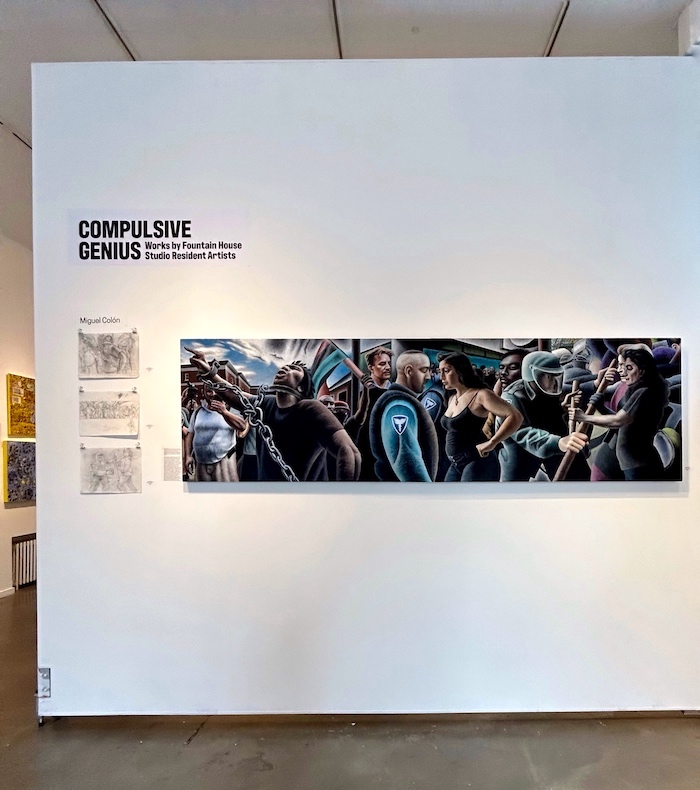 Located at 702 Ninth Avenue at 48th Street in Manhattan, Fountain House Gallery is open Tuesday – Saturday from 12pm to 6pm.
Note: Fountain House Gallery and Studio provides an environment where artists living with mental illness can express their creative visions, exhibit their work, and challenge the stigma that surrounds mental illness.
Post and photos by Lois Stavsky with City-As-School intern Antonio Gomez