Continuing at the FRIDGE ART FAIR through Sunday at Gallery Onetwentyeight is a selection of artworks curated by ART BreakOUT.
Featured above is Queens-based self-taught artist Gabriel Fuentes posing with his mother beneath his newest painting, Doomsday, fashioned with acrylic and spray paint on canvas. Several more images of the artists and their works on exhibit follow:
Brooklyn-based, largely self-taught artist Antonio Gomez with his artworks to the left and right of his cartoony head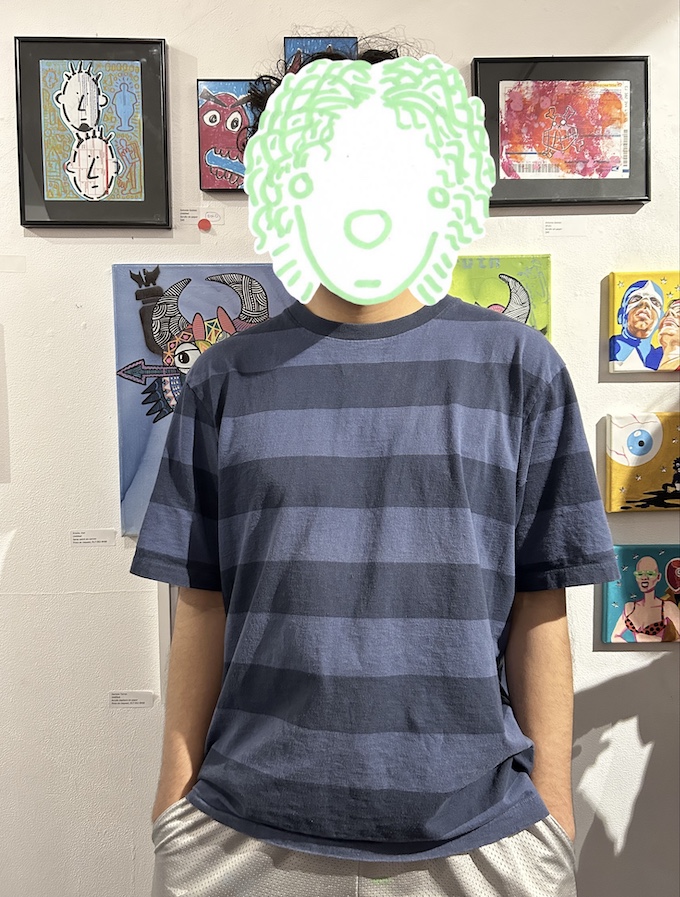 Queens-based multidisciplinary self-taught artist Susan Spangenberg beneath her cat collages fashioned with acrylic and cat food labels on canvas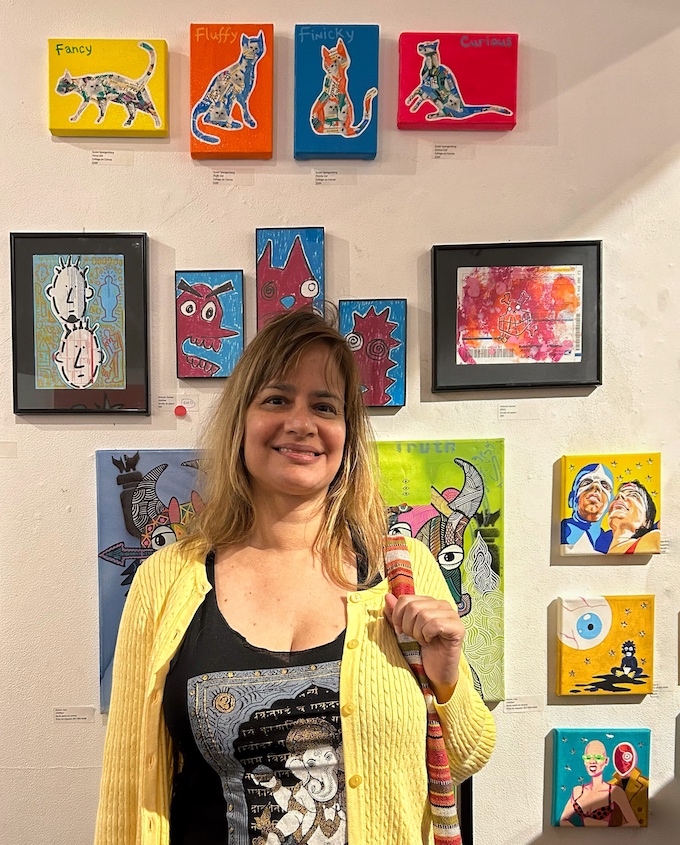 Queens-based multidisciplinary artist Issa Ibrahim to the left of his three new paintings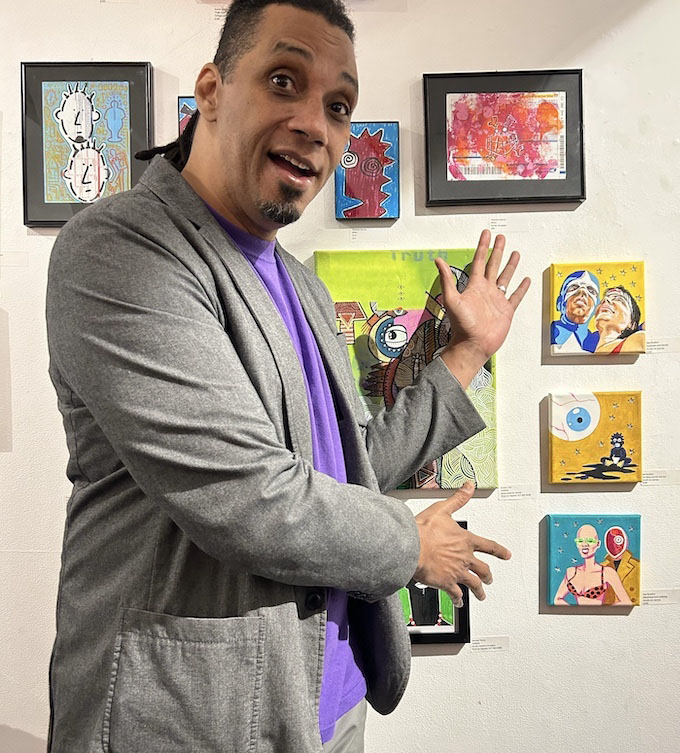 Queens-based largely self-taught artist Lamija Kurtovic to the right of her two portrait paintings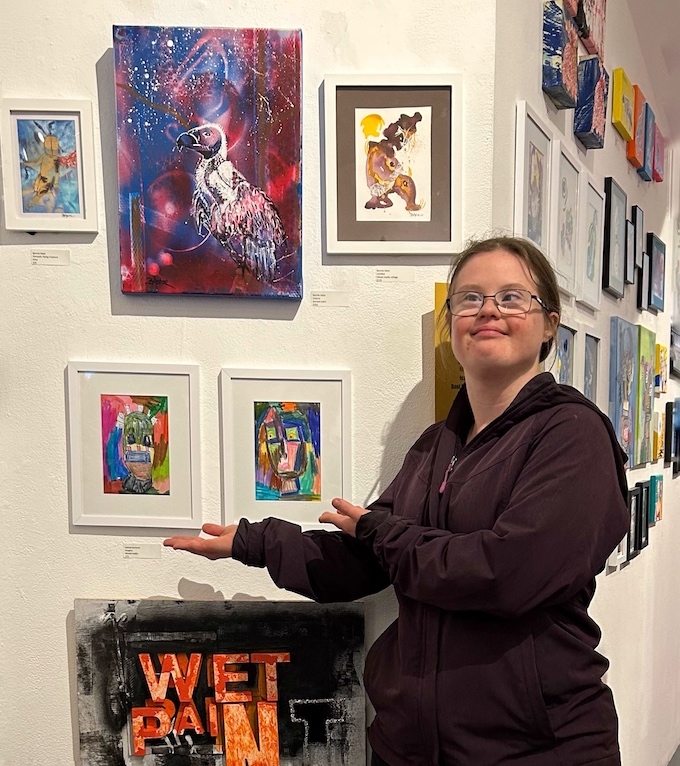 ART BreakOUT co-founder, artist and educator Bonnie Astor with her paintings and collages to her left and right (top rows)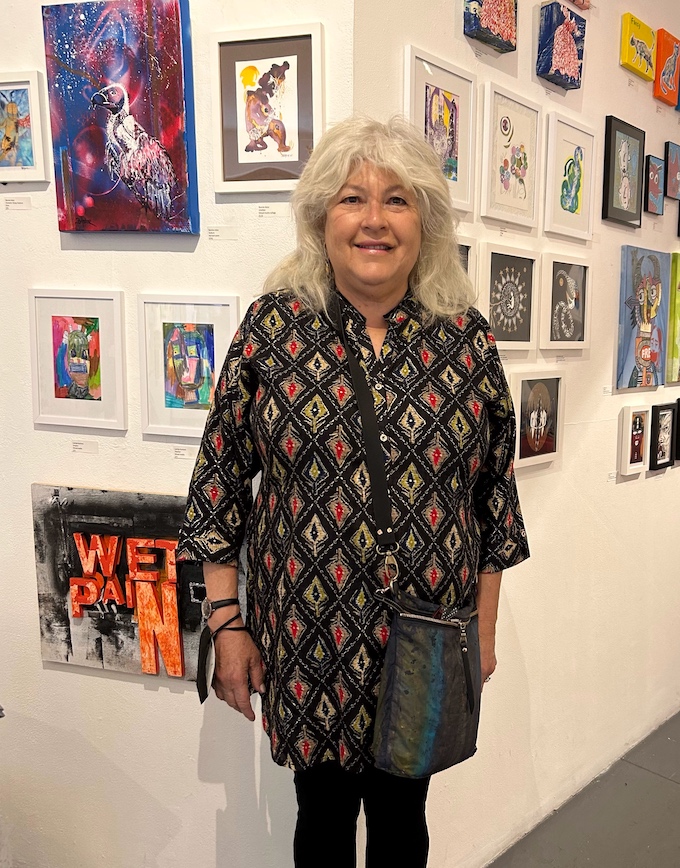 Brooklyn-based multidisciplinary self-taught artist Shayne Bovell with his recent piece, Wet Paint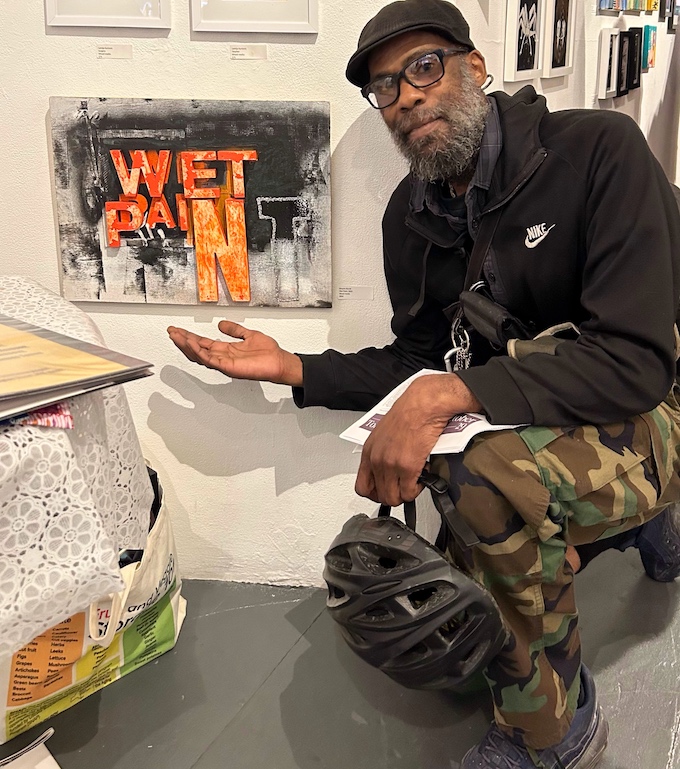 Self-taught photographer Sara C. Mozeson to the right of her double exposure experimental photography and her two Coney Island images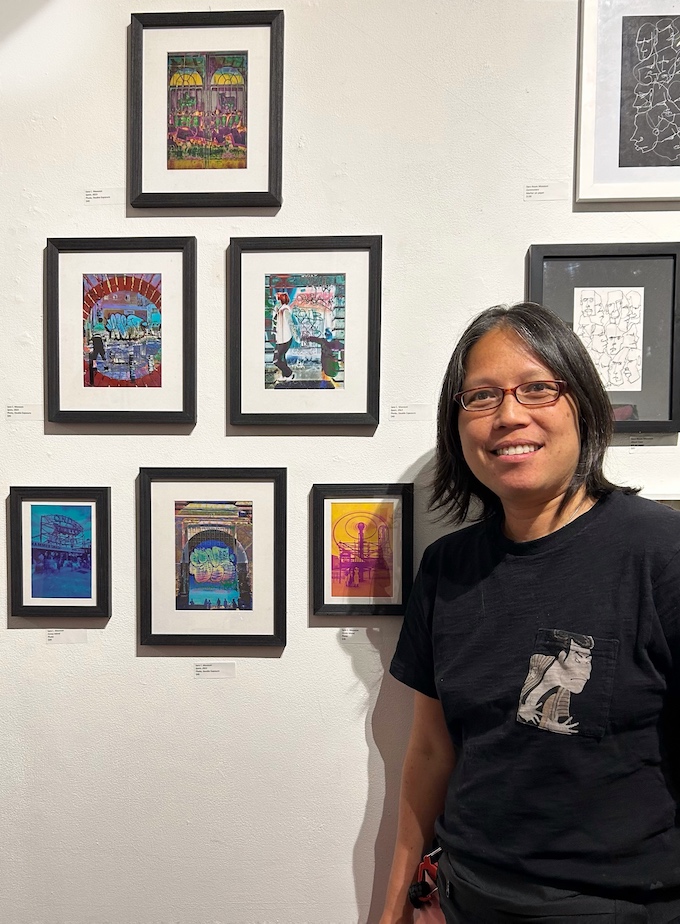 El Salvador-born, New Jersey-based artist Dani Reyes Mozeson to the left of his artworks on paper and his Jerusalem photography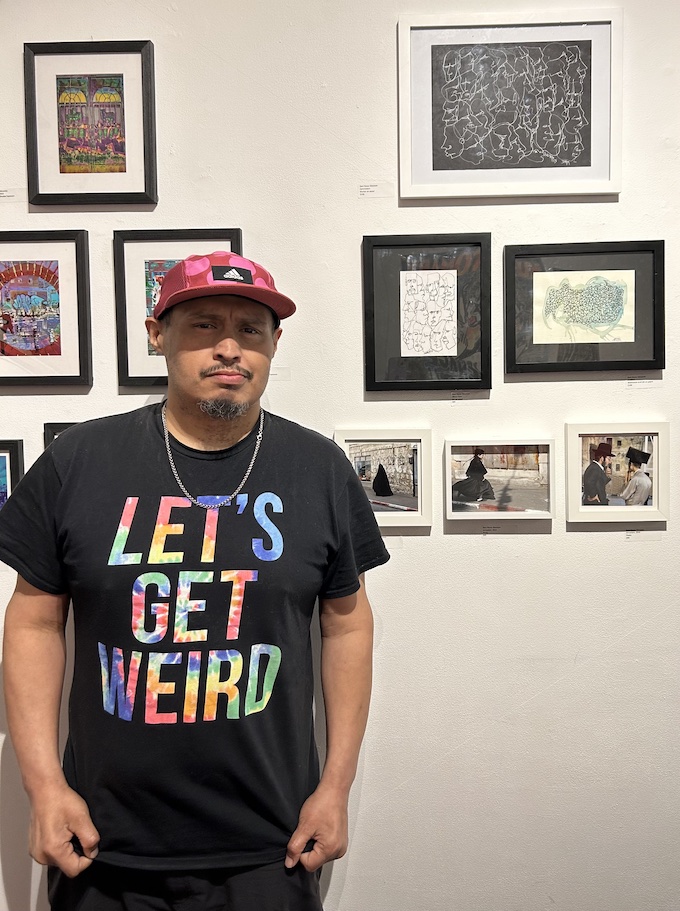 A huge thanks to FRIDGE ART FAIR founder Eric Ginsburg for including ART BreakOUT in this year's fair.
You can visit ART BreakOUT w/ FRIDGE ART FAIR at Gallery Onetwentyeight at 128 Rivington Street on the Lower East Side today and tomorrow (Saturday) from 2-9pm and on Sunday from 12-6pm
Photos: Lois Stavsky; assistance with post, City-as-School intern Antonio Gomez