On view through March 2 at Fountain House Gallery is FUTURES, an intriguingly provocative group exhibition that at once delights and disturbs. Curated by Barbara Pollack, it showcases an eclectic scope of artworks in a range of medium by close to twenty Fountain House artists as they envision the future from varied perspectives.
The image featured above, Dear Future…, fashioned with fabric, fiber, shredded wrappers and batik dyed fabric by the wonderfully inventive fiber artist Alyson Vega, forecasts a future plagued by environmental disaster. Several more images from FUTURES follow:
Queens-based self-taught artist Susan Spangenberg,"Octomission," 2021, Acrylic, marker, colored pencils, buttons and fabric on canvas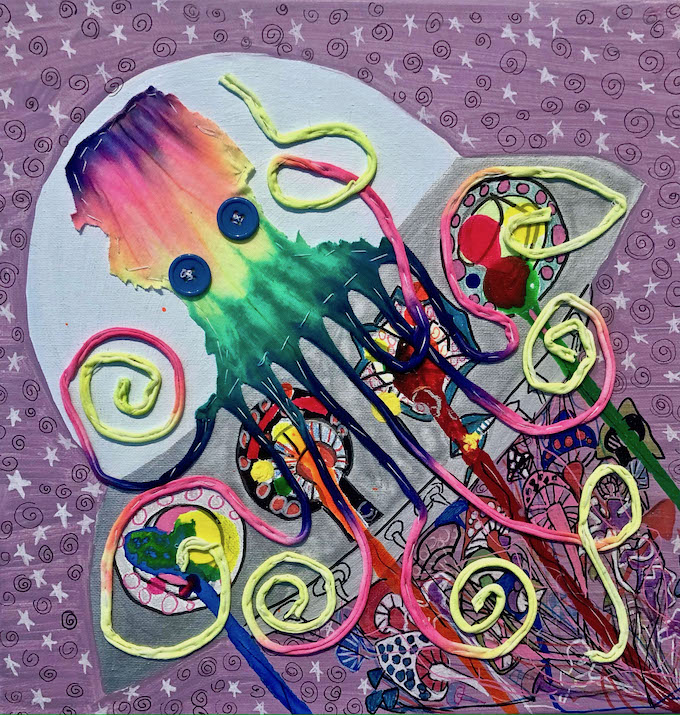 The hugely innovative African American artist Zeus Hope, "From Here & From There," 2020, Mixed media on canvas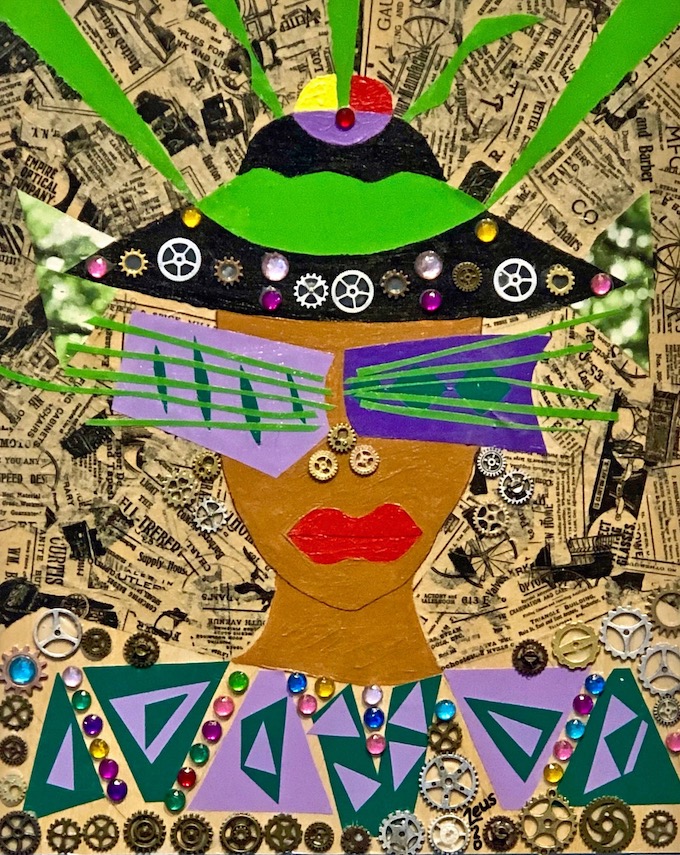 The largely self-taught multi-media Manhattan-based artist Roger Jones, "Love is Love," 2019, Pencil & marker on paper — close-up, as captured by the artist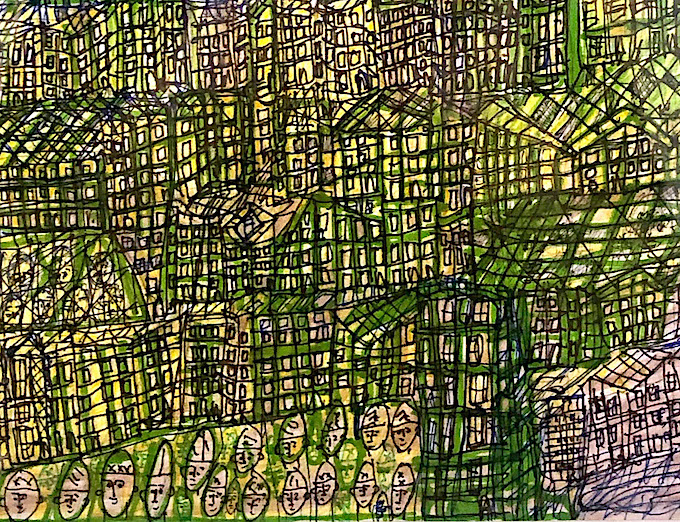 Manhattan-based calligraffiti master DubbleX, "Future Fears," 2021, Marker on canvas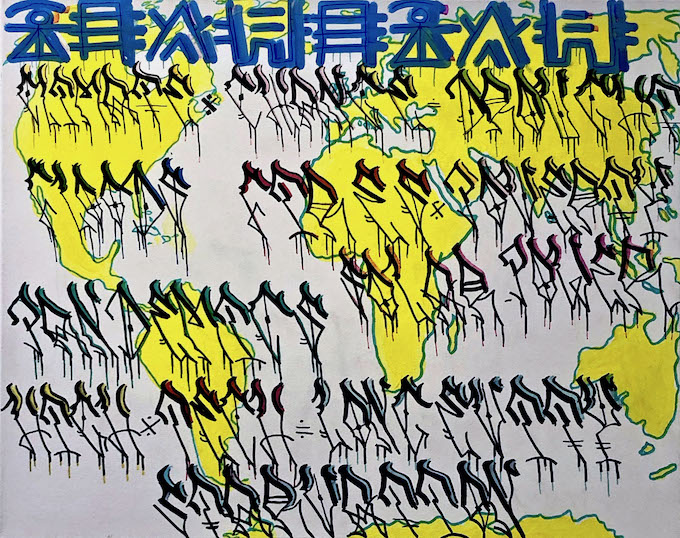 The masterly multi-media Queens-based artist Issa Ibrahim, Spirit of 2076, 2012, Acrylic on canvas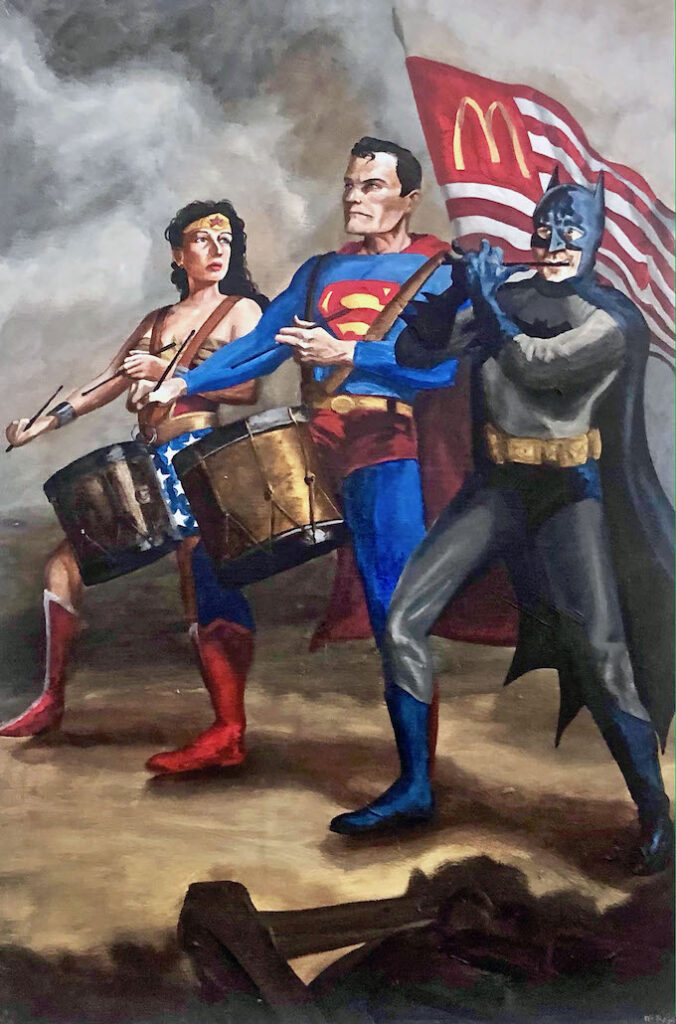 Located at 702 Ninth Avenue on the corner of 48th Street, Fountain House Gallery is open Tuesday through Saturday 12-6pm.
Photos of images: 1-3, 5 & 6 Lois Stavsky; 4 Roger Jones
Note: Fountain House Gallery and Studio provides an environment where artists living with mental illness can express their creative visions, exhibit their work, and challenge the stigma that surrounds mental illness.