For twenty years Harlem-native Guy Woodard used his exquisite artistic talents pursuing a "criminal" career as a counterfeiter and forger. This career ended when he was sentenced to serve seven years in prison. With no oil paints or turpentine at his disposal, Woodward started to hone his skills and fashion artwork with a 25-cent Bic Pen. After he was released from prison, Woodard met with the head of The Fortune Society — a nonprofit organization that "supports successful reentry from incarceration and promotes alternatives to incarceration" — and is now sharing his talents with others as a teacher.
Currently on view at Howl! is We the People, a solo exhibition featuring Woodard's ballpoint pen drawings, along with several forgeries of documents — such as Trayvon Martin's diploma from Howard University — that spur dialog around issues of inequality, racism and social justice.
The artwork featured above, Poor, was fashioned with ball point pen on paper in 2001-2002. Several more images captured on a recent visit to We the People follow:
My Boy, 2002, Digital Print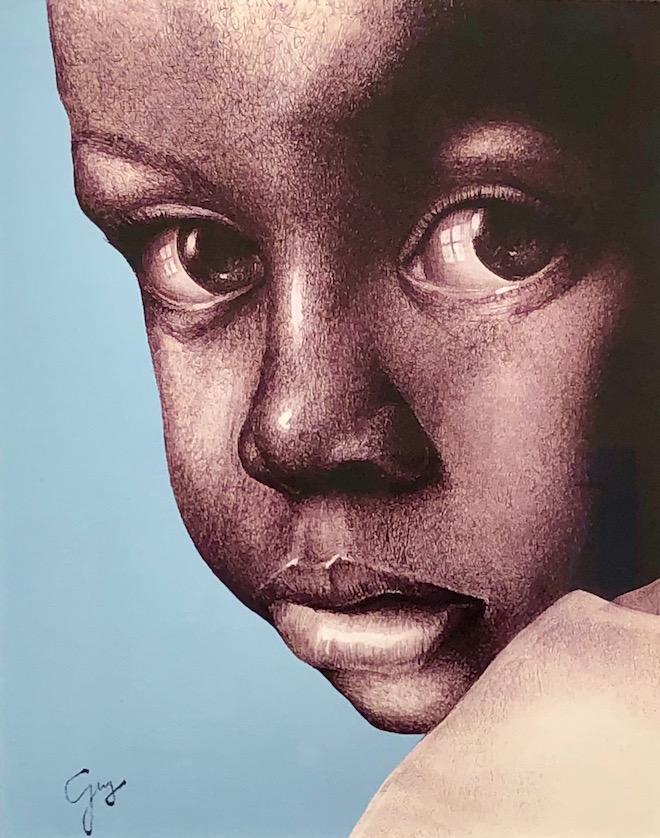 We the People, 2002, Ball point pen on paper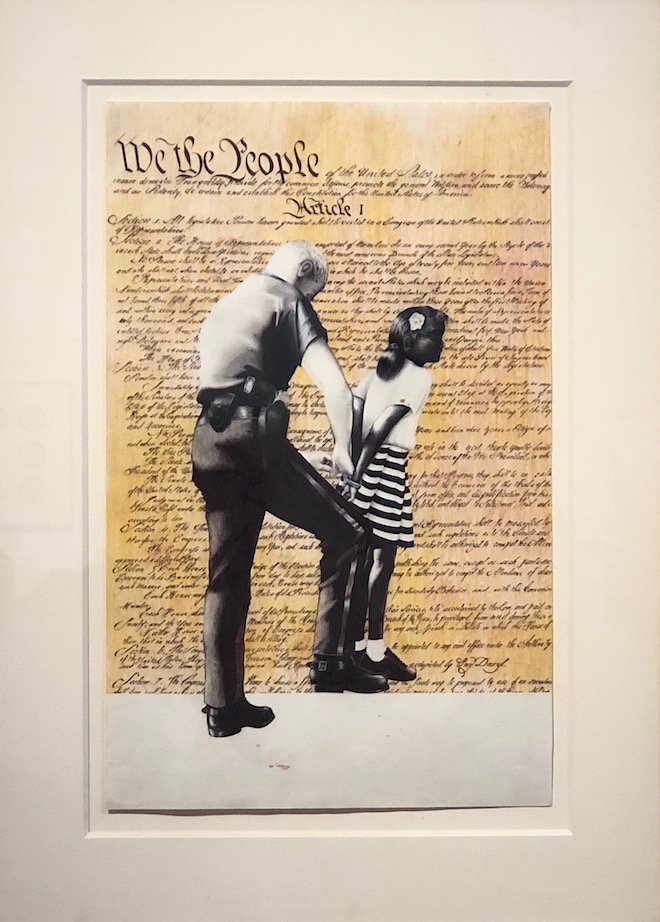 Nightmare, 2002, Ball point pen on paper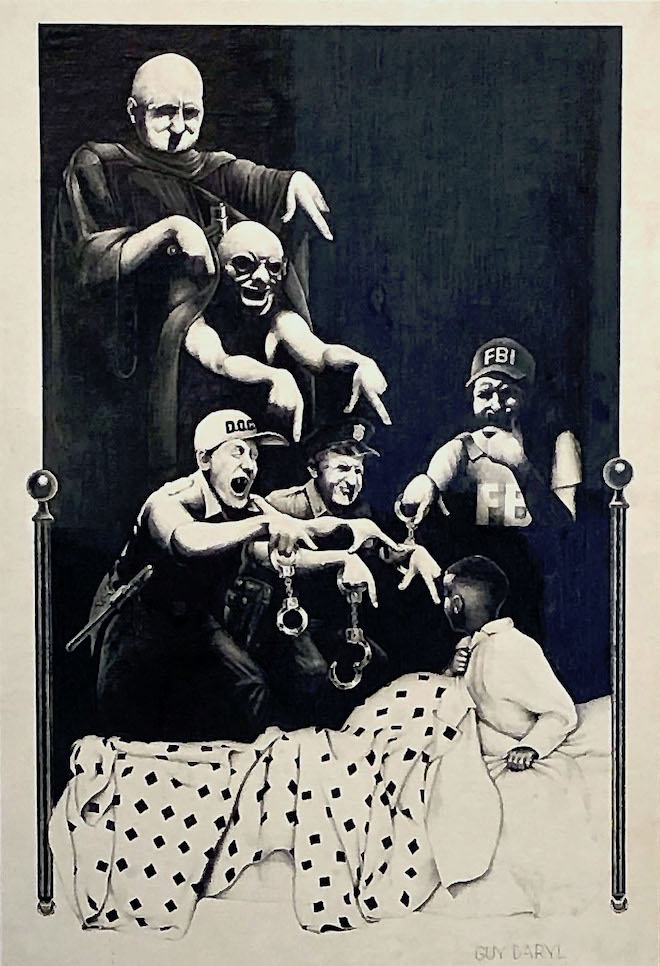 Take a Knee, 2019, Mixed media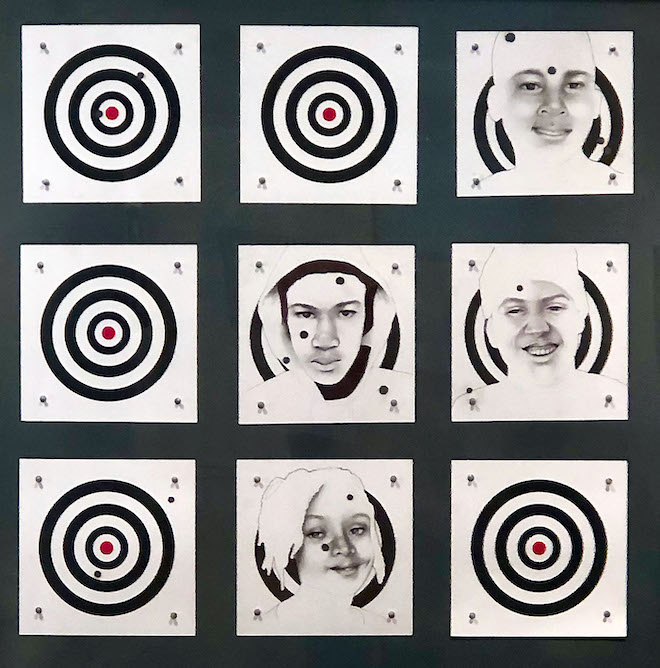 We the People is open from 11am to 6pm, Wednesday – Sunday at 6 East 1st Street. Guy Woodard will lead an evening of art-making as part of the free Vega Arts Workshop series this Wednesday, July 10 from 7–9 PM. Check here for information.
Images of artworks by Lois Stavsky