For "The Flâneur," currently on view at Fountain House Gallery in Manhattan's Hells Kitchen, artists were asked to assume the role of a the flâneur, a passionate spectator, as they reflect on urban life. The widely diverse results range from the realistic to the fantastical — all distinctly alluring. Pictured above is Divina Particula Aurae: The Divine Spirit in the Human Person, a digital painting by Bryan Michael Greene. Several more images from the exhibition follow:
Gary Peabody, South of France, 2019, Acrylic and pencil on canvas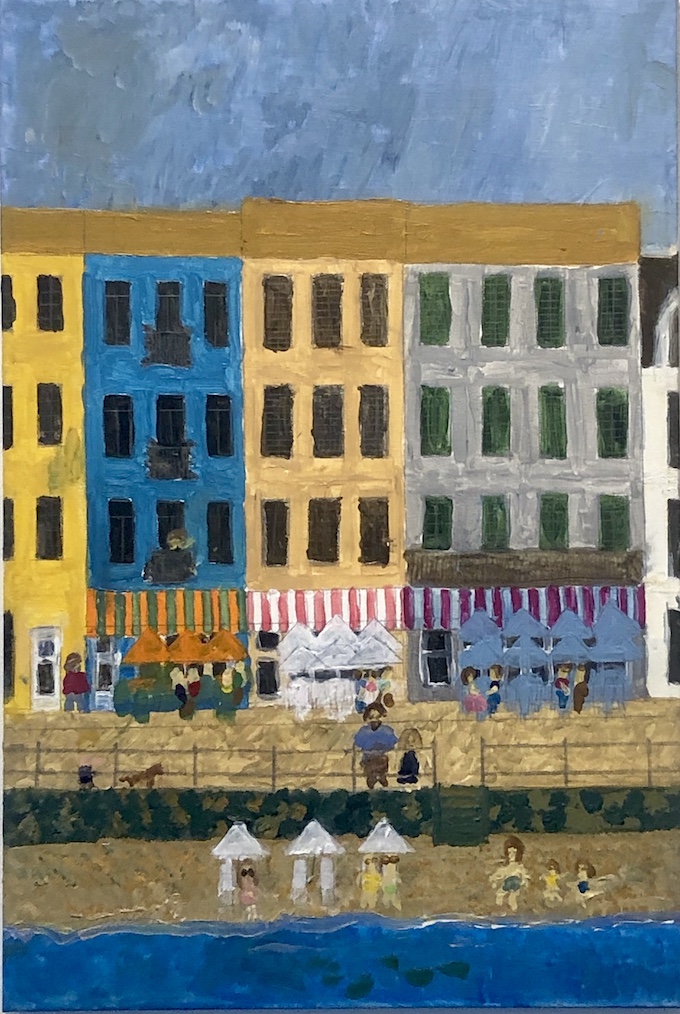 Issa Ibrahim, Dad Blast!, 2015, Acrylic and glitter on unstretched canvas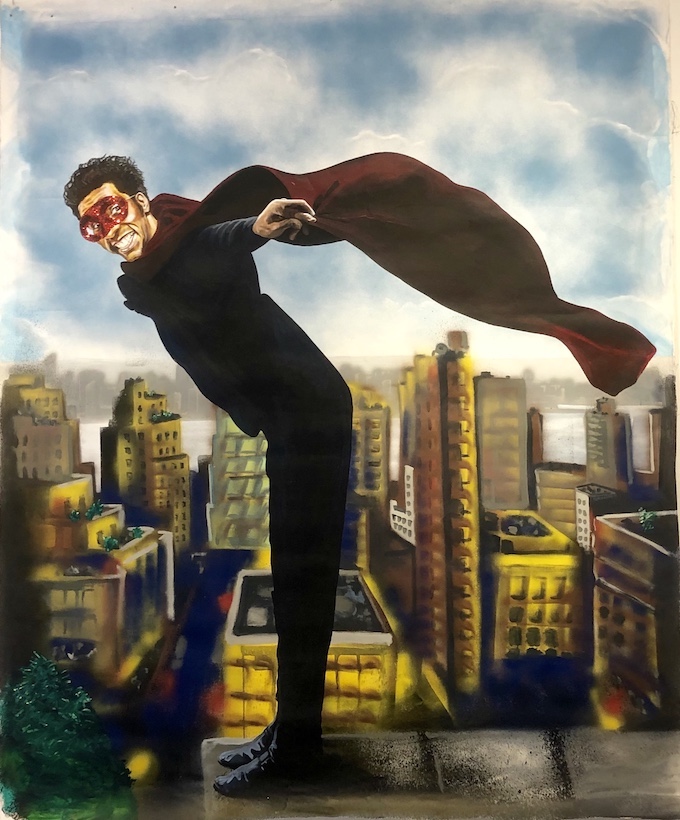 Nelia Gibbs, Wandering, 2018, Acrylic on canvas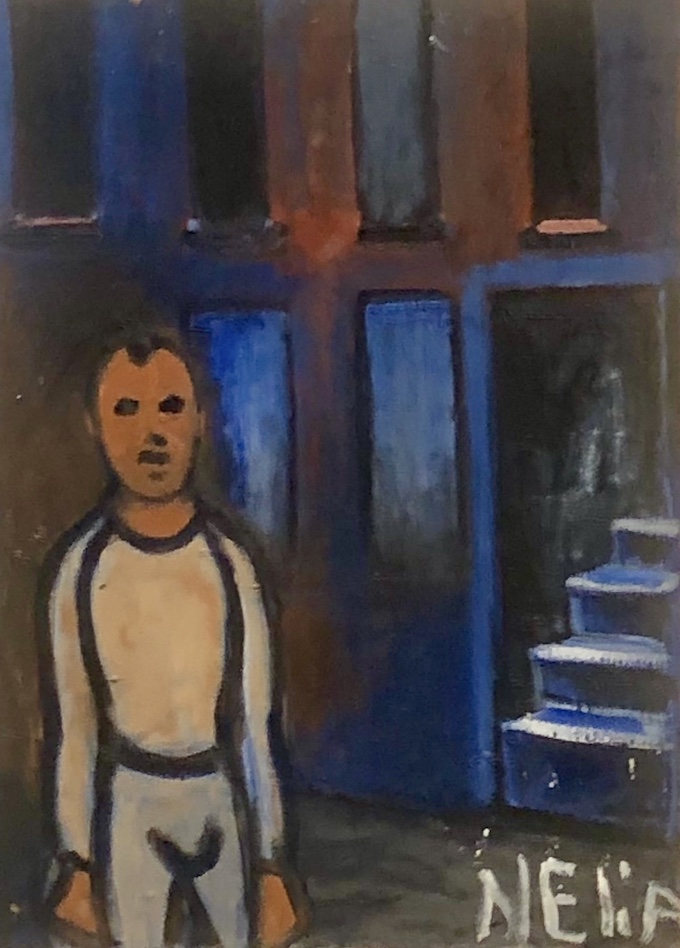 Barry Senft, People, 2019, Acrylic on canvas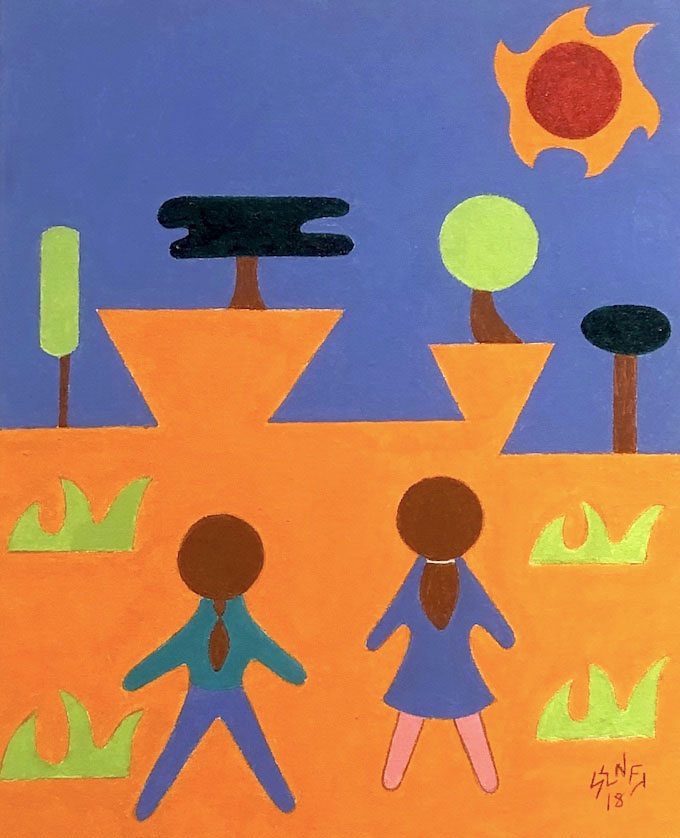 Curated by Adam Yokell, "The Flâneur" continues through August 7 at Fountain House Gallery. Located at 702 Ninth Avenue at 48th Street, Fountain House Gallery "provides an environment for artists living and working with mental illness to pursue their creative visions and to challenge the stigma that surrounds mental illness." The gallery is open Tuesday to Saturday: 11am-7pm and Sunday: 1-5pm.
Photos of artworks by Lois Stavsky