Based in Orange, New Jersey, Arts Unbound is a non-profit organization dedicated to the artistic achievement of people living with mental, developmental and physical disabilities. Currently on exhibit in the delightfully welcoming Dora Stern Gallery, located at 544 Freeman Street, is No Shame in My Game, an intriguing exhibition featuring artworks in a diverse range of styles and media by African-American and African diaspora artists with disabilities. The image pictured above was painted by self-taught Montclair-based artist and musician Richard Pierson, who also performed — along with his trio — at the opening. Several more artworks that I captured while visiting this past Saturday evening's opening follow:
Also by Richard Pierson, Sunny View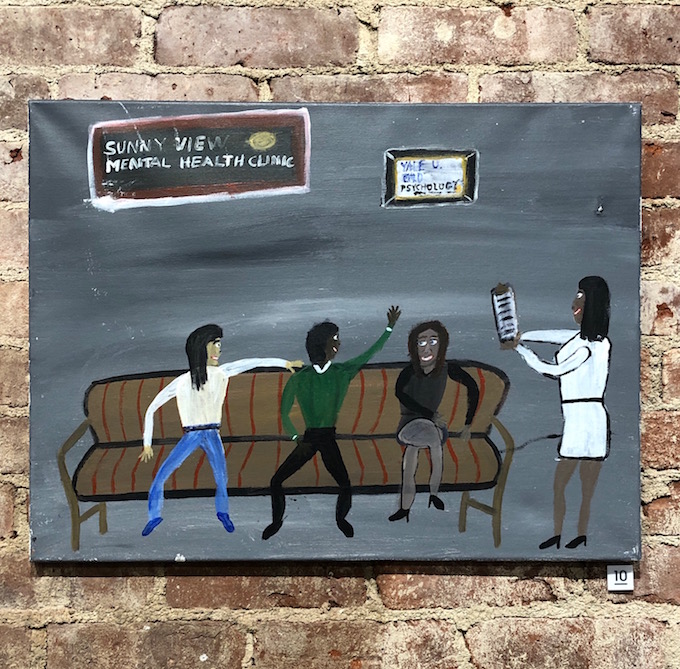 Newark-based multidisciplinary artist  Armisey Smith, My Black is Beautiful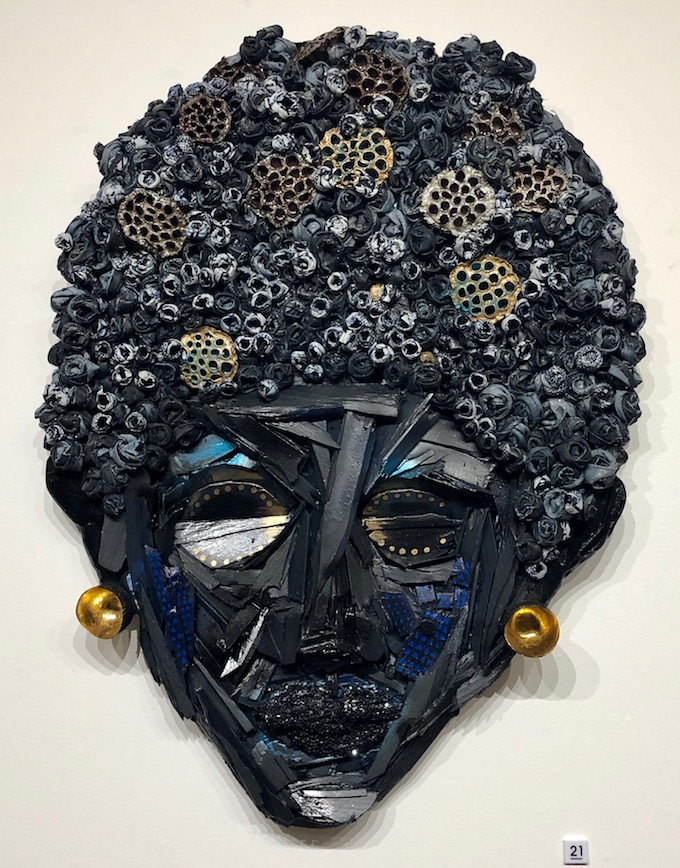 NJ-based artist and arts specialist Danielle Scott, Blind, Seen and Unbroken (Keratoconus eye 2018)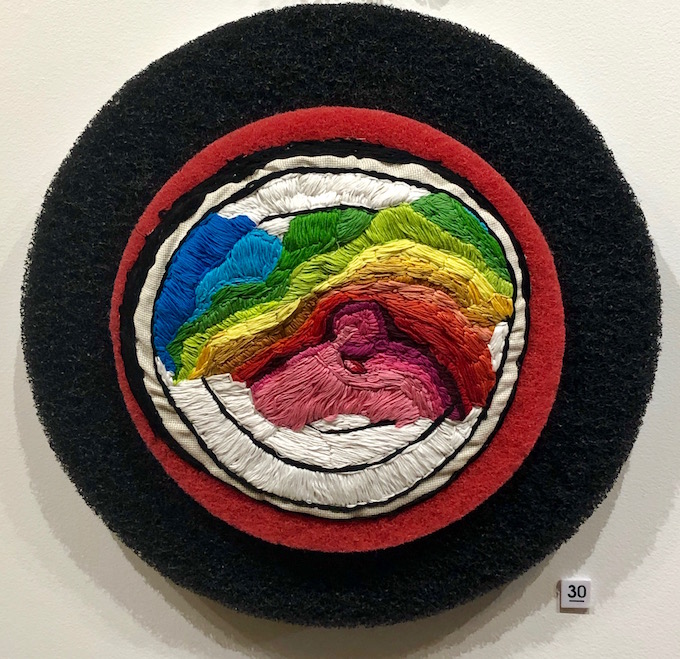 NYC-based artist and hand-stylist Dubblex, Six Innocent Unarmed Blacks Murdered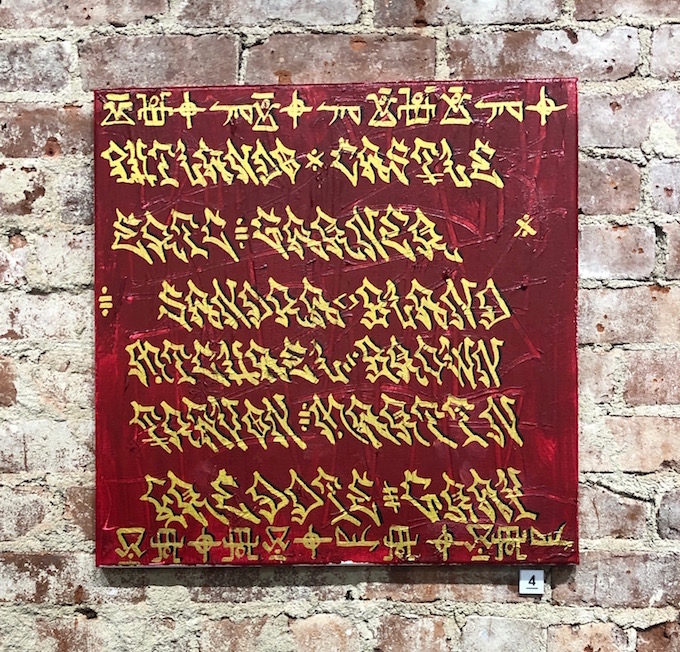 From the outside looking in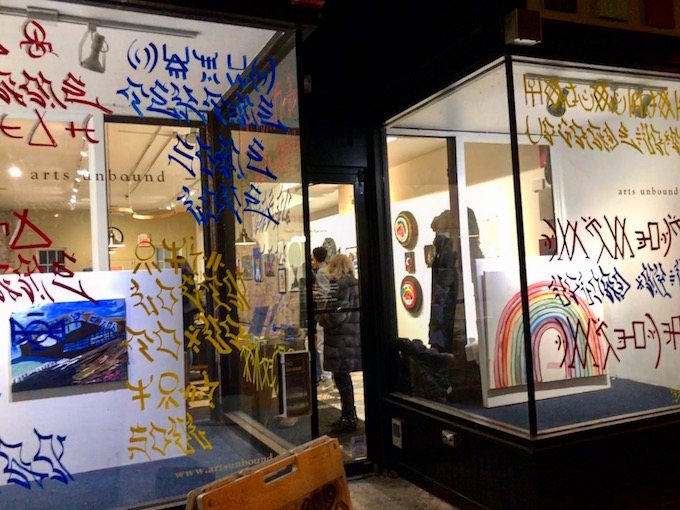 Dubblex signs window he designed with his distinct handstyle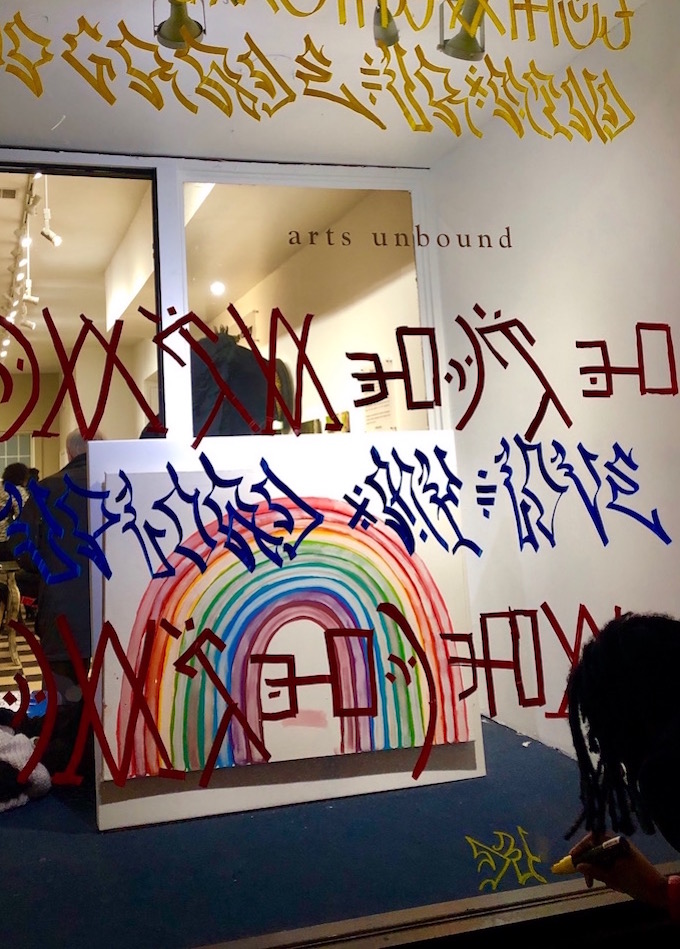 No Shame in My Game continues through March 16th at 544 Freeman Street in Orange, NJ, a short commute from NYC.