Committed to providing full inclusion for people with disabilities, SHEKEL offers an enormous range of resources to thousands of people – religious and secular, Jews and Arabs — throughout Israel. Among SHEKEL's more recent ventures is "The Open Space," a wondrous site in the country's center that provides people with autism an opportunity to engage closely with the natural world, while developing new skills and interests. Among the many activities that "The Open Space" offers are: agriculture, animal care, horse-riding, cooking, computers, ceramics, language and communications development. On her recent travels, arts specialist and ARTBreakOUT co-founder Bonnie Astor had the opportunity to conduct an art workshop — focusing on the theme of happiness — with several young adults at "The Open Space." Featured above is Yonatan's depiction of happiness — a horse and a home. Several more images captured that day follow:
Yonatan at work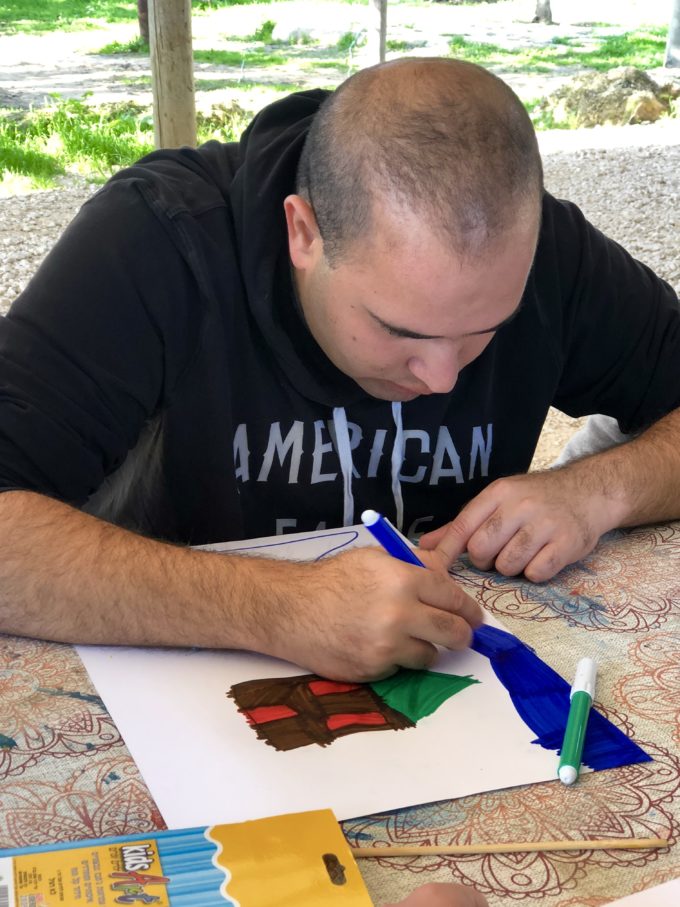 Omer depicts his past, present and future — with the "present" characterized by bold, vivacious colors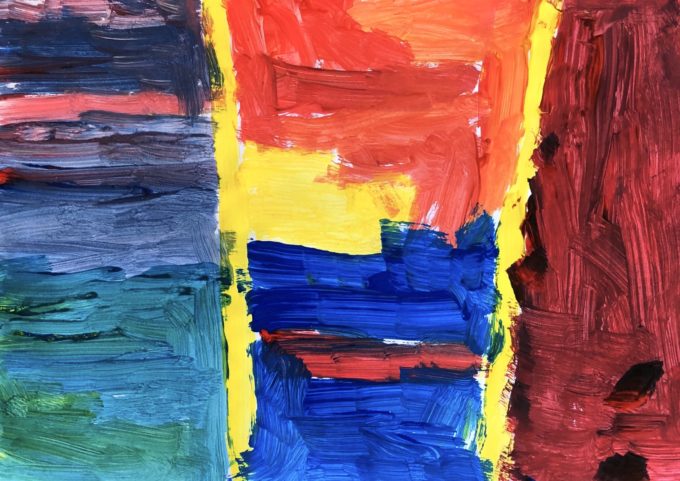 Omer assesses his completed painting
Sharon illustrates "happiness" with some direction and encouragement from Bonnie Astor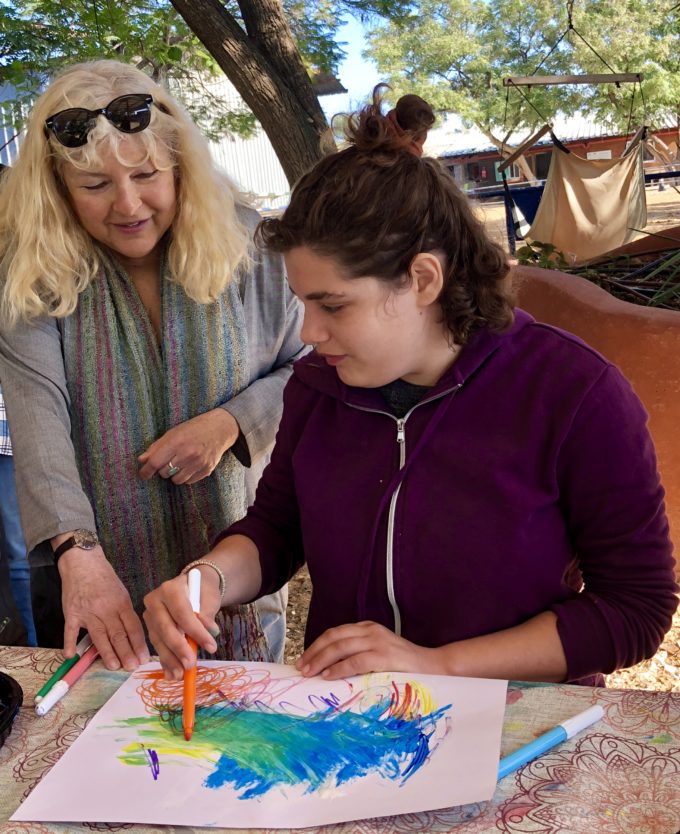 And Sharon — a bit later in the day — with her favorite donkey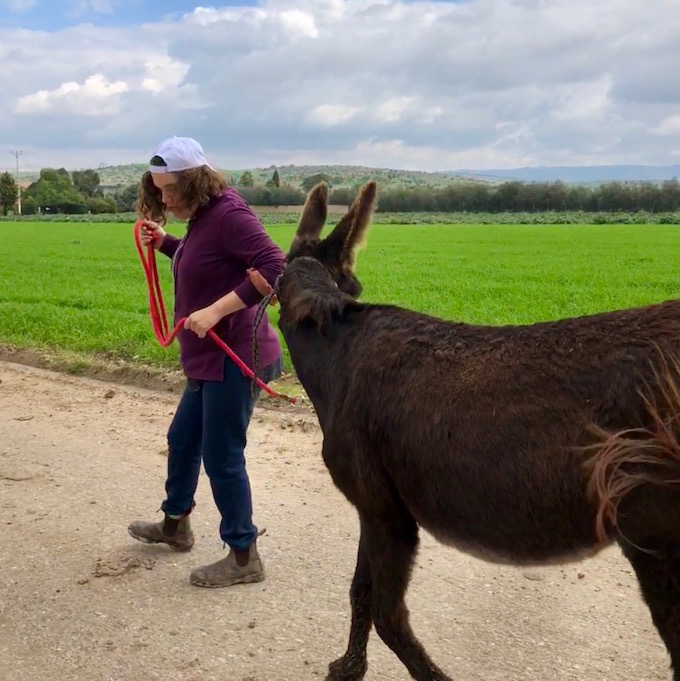 Special thanks to Sharon Simmer, SHEKEL's Resource Development and Communications officer, for introducing us to this extraordinary space and to "Open Space" manager Tlalit Bar for sharing so much with us during our visit.
Photos by Lois Stavsky