Pure Vision Arts, Manhattan's first specialized art studio and exhibition space for self-taught artists with autism and other developmental challenges, is currently showcasing the talents of over four dozen artists in an exuberant  exhibition at the Pure Vision Arts Pop-Up Gallery at 824 Madison Avenue on the Upper East Side.
The image featured above "Spirit of Summer" was fashioned by Queens-based artist Roy Gabbay. Several more images of artworks on view through Saturday follow:
Susan Brown, Rockefeller Center, Mixed media on canvas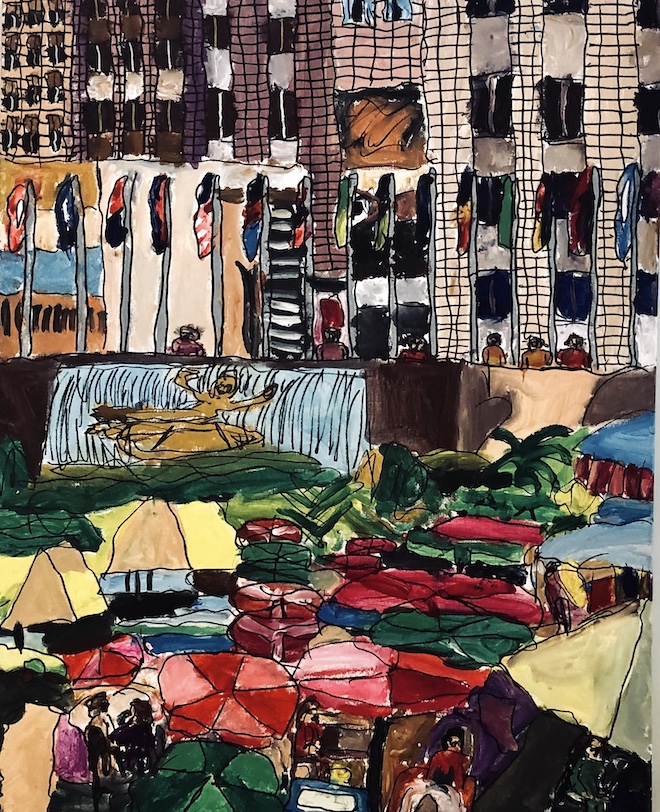 Mexican native Carmen Esparza Sanchez, Holiday Scene, Mixed media on wood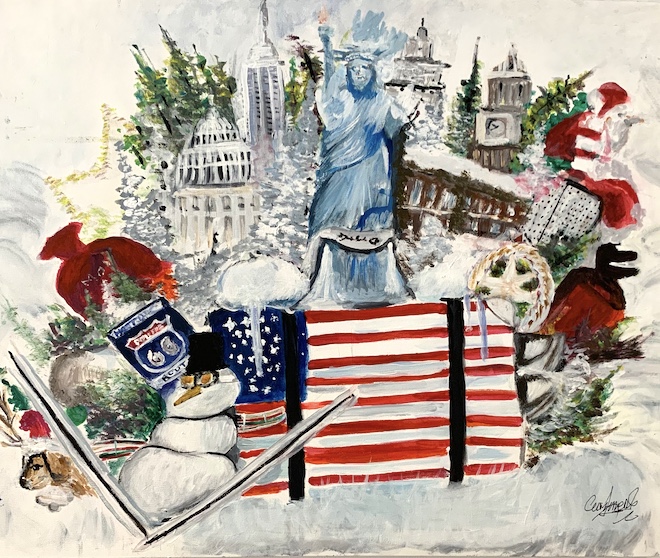 Brooklyn-based Dennis Yee, Lincoln Center, Mixed media on Masonite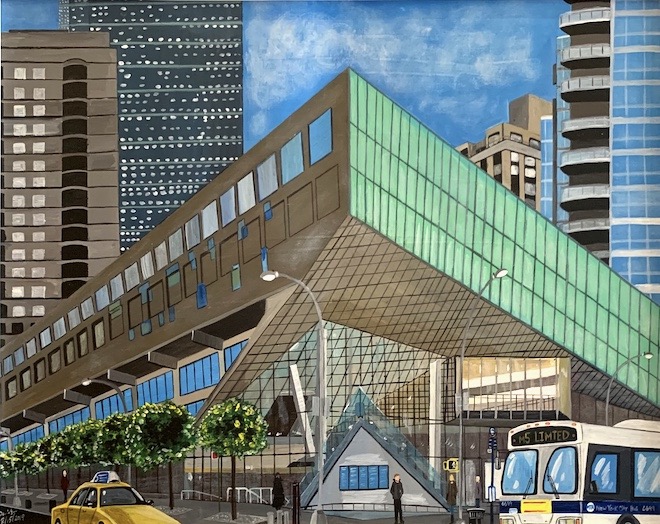 Rockland-based William Britt, Untitled, Oil on board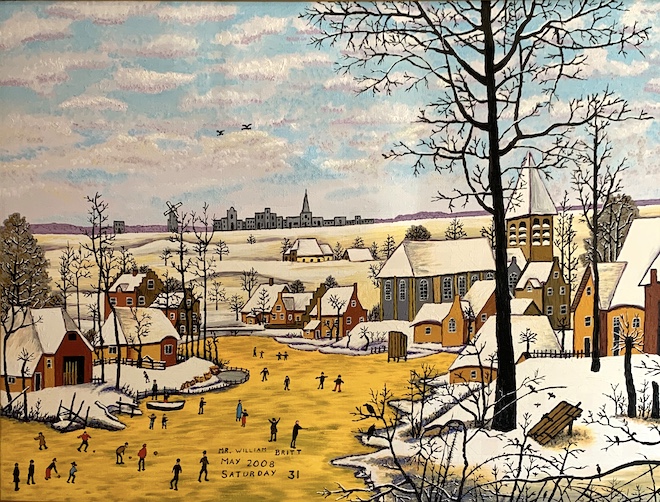 Pure Vision Arts was founded in 2002 by The Shield Institute, a not-for-profit human-service agency that educates and supports New Yorkers with autism and other developmental disabilities.
Photos for this post by City-as-School intern Angelize Santiago with research by City-as-School intern Sage Ironwood