Fountain House Gallery recently reopened to the public with "Water," a visual ode to this vital natural element. Showcasing over 30 distinctly intriguing works in a diverse range of styles and media, it is a cause for celebration. The image featured above, The Beach, was fashioned earlier this year with fabric and fiber layers by the wonderfully talented self-taught artist Alyson Vega. Several more images from the exhibition follow:
Gary Peabody, "MD493," 2021, Acrylic on canvas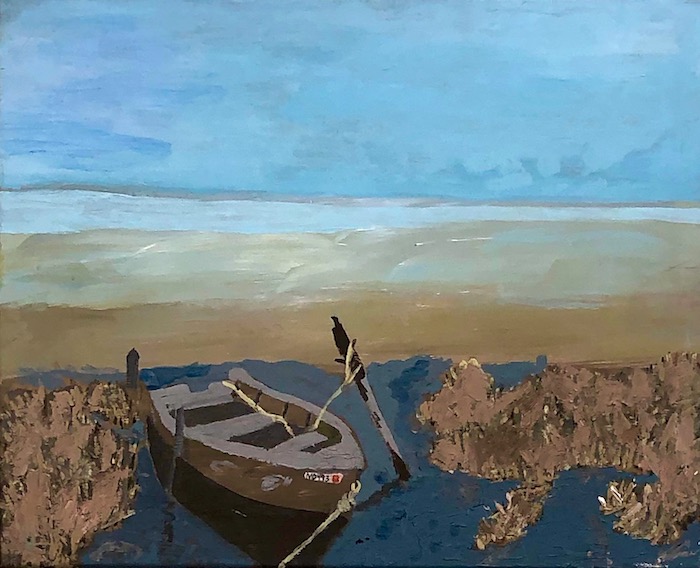 DubbleX, "Water In Many Tongues," 2021, Acrylic, marker and spray paint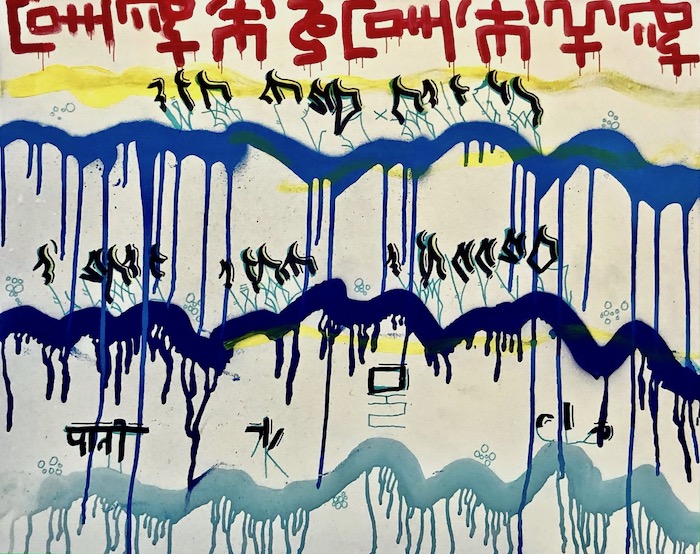 Anthony Newton, "The Hope Float", 2021, Oil on canvas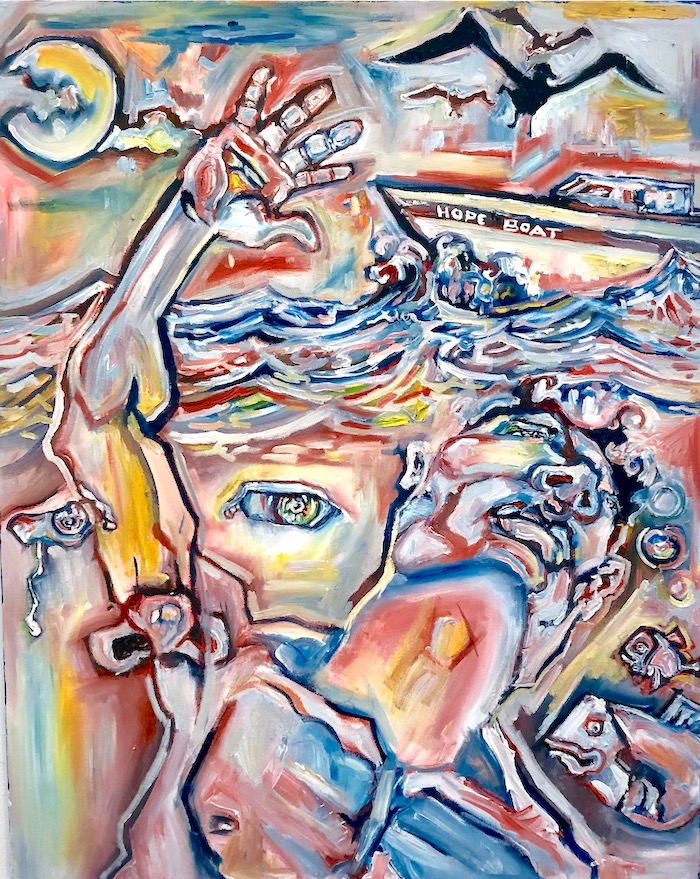 Angela Rogers, "Layla the Lobster," 2019, Wire fiber, beads, string and yarn (top left) and "Aradia," 2019, Wire fiber and found objects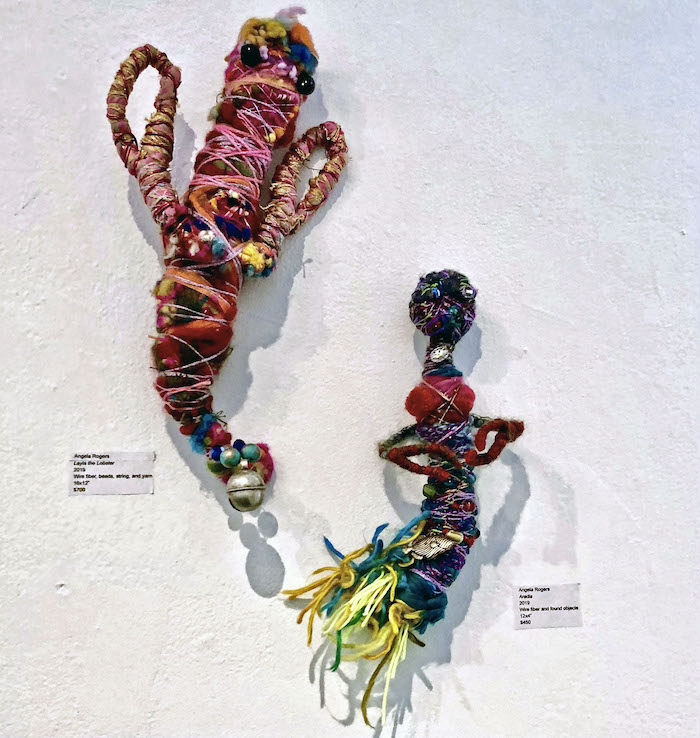 Susan Spangenberg, "Swami Octopus," 2021, Acrylic, marker, buttons, and fabric on canvas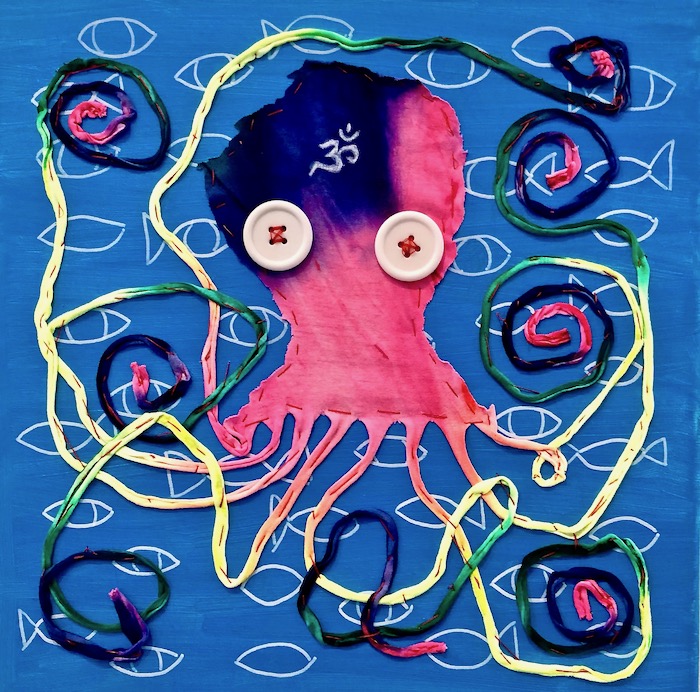 Issa Ibrahim, "Wet Dream," 2012, Acrylic on canvas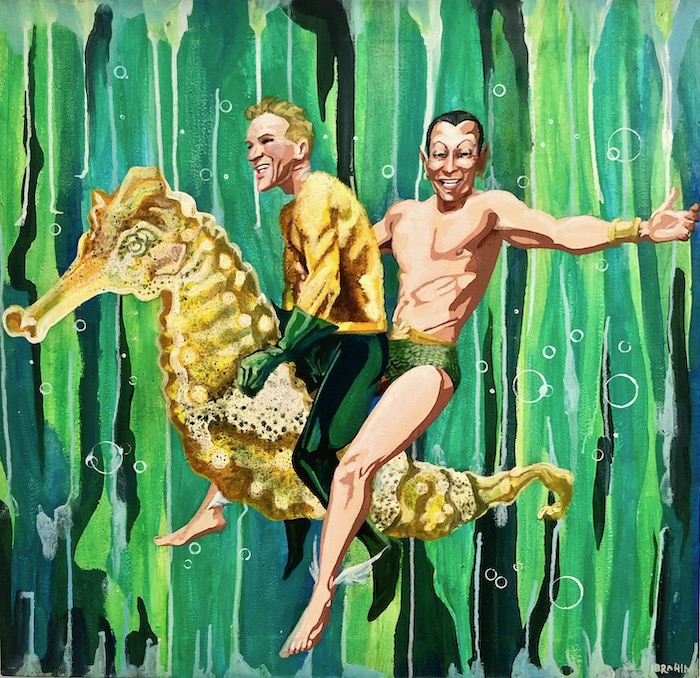 Curated by Fountain House Gallery artist Eva Tortora, "Water" continues through August 25 at 702 Ninth Avenue at 48th Street in Manhattan. Gallery hours are Tues.-Sat. 12pm-6pm.
Fountain House Gallery and Studio provides an environment where artists living with mental illness can express their creative visions and exhibit their work.
Photos: Lois Stavsky