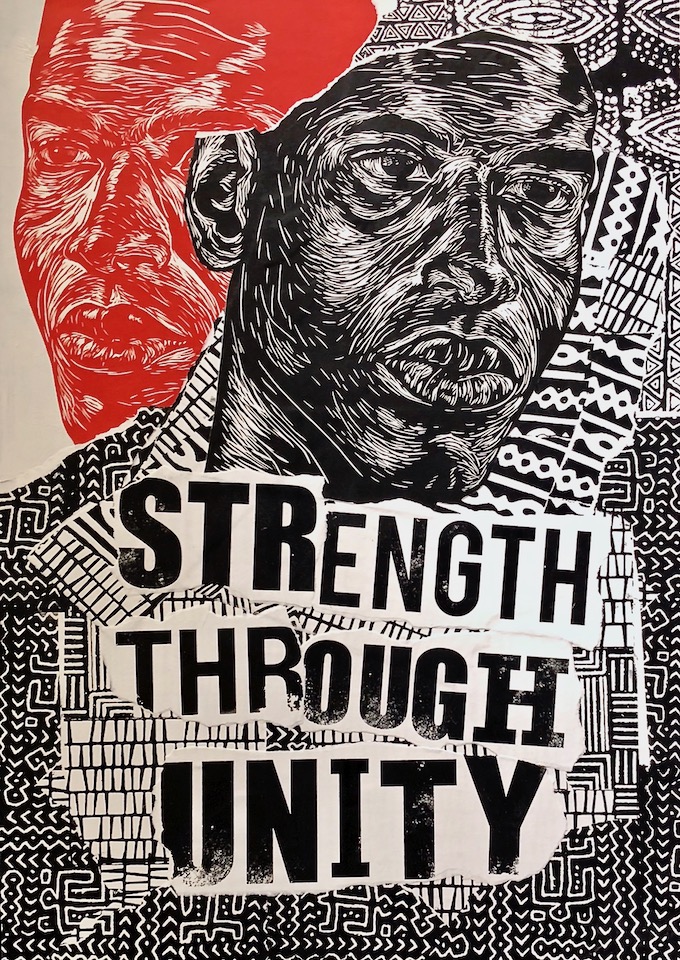 The image pictured above, "The Builder," was fashioned in 2017 by the largely self-taught, Atlanta-based printmaker Jamaal Barber. I came upon this woodcut and screen print in 2018 in the hugely impressive group exhibition, Making Change: The Art and Craft of Activism at the The Museum of Design Atlanta. Several more politically-conscious artworks viewed in a range of settings — both indoors and outdoors — follow:
Queens-based multi-media artist Issa Ibrahim — as seen on the walls of the Living Museum on the grounds of the Creedmoor Psychiatric Institute in Queens Village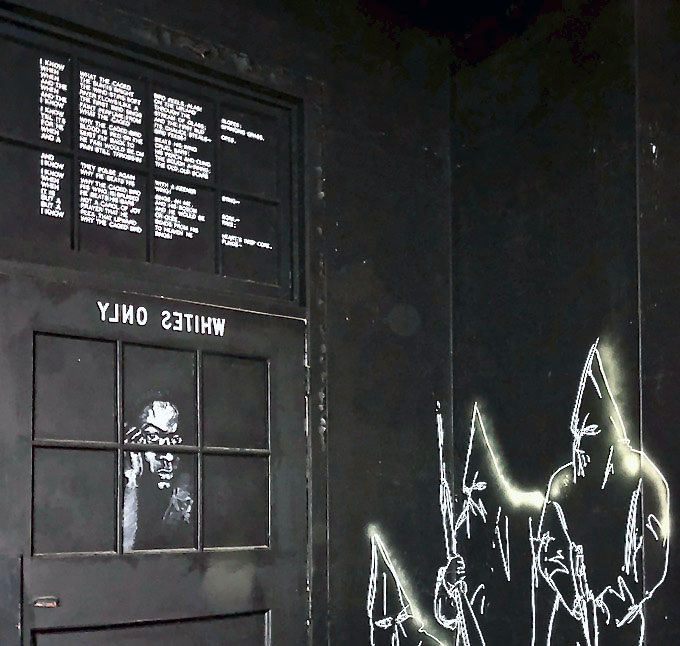 Philly-based, self-taught stencil artist and muralist Joe Boruchow — as seen back in 2016 on Spring Garden Street in North Philly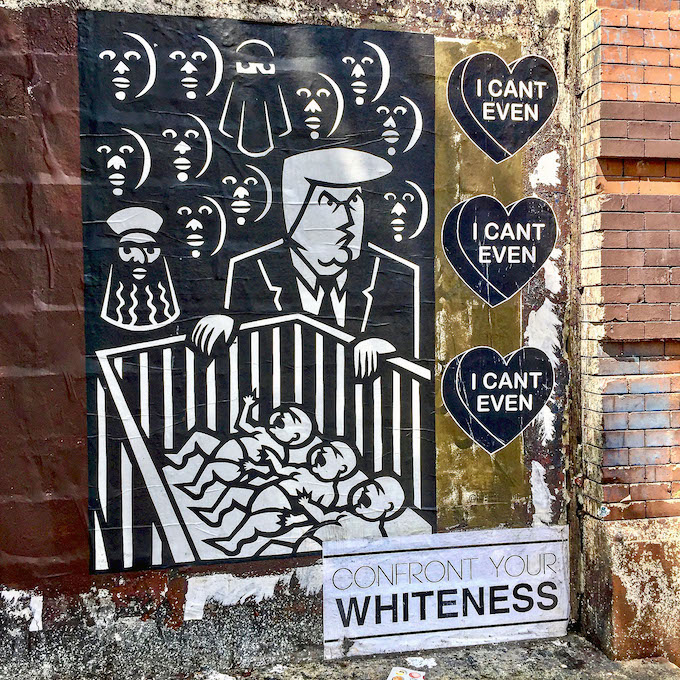 Award-winning Manhattan-based artist Miguel Diego Colon, Mural painted in 2019 at First Street Green Art Park on the Lower East Side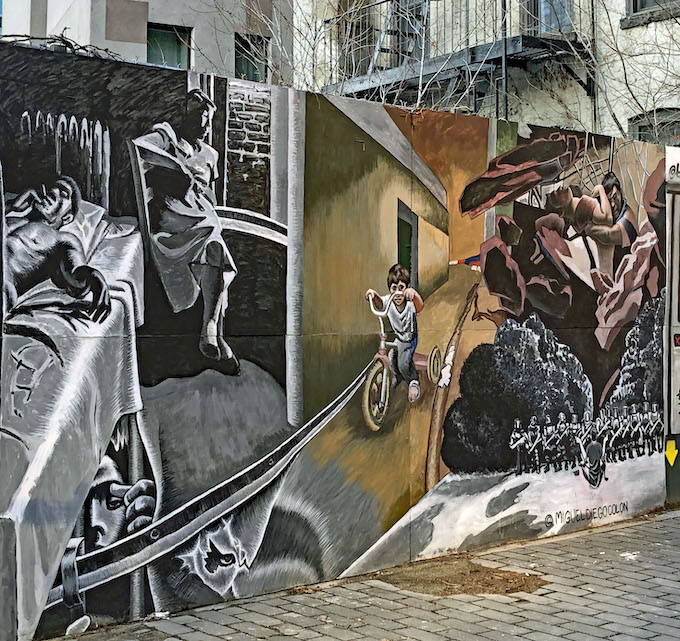 DC-based multidisciplinary artist B. Peppers, Portraits of Breonna Taylor, a 26-year-old EMT recently shot to death in her apartment by Louisville Metro Police and Ahmaud Arbery, an unarmed, 25-year-old black man who was chased down and killed while he was jogging in Glynn County, Ga — as seen earlier this week outside the Public Theater in Manhattan. Both names have been voiced daily in protests that have risen up across the world following the murder of George Floyd.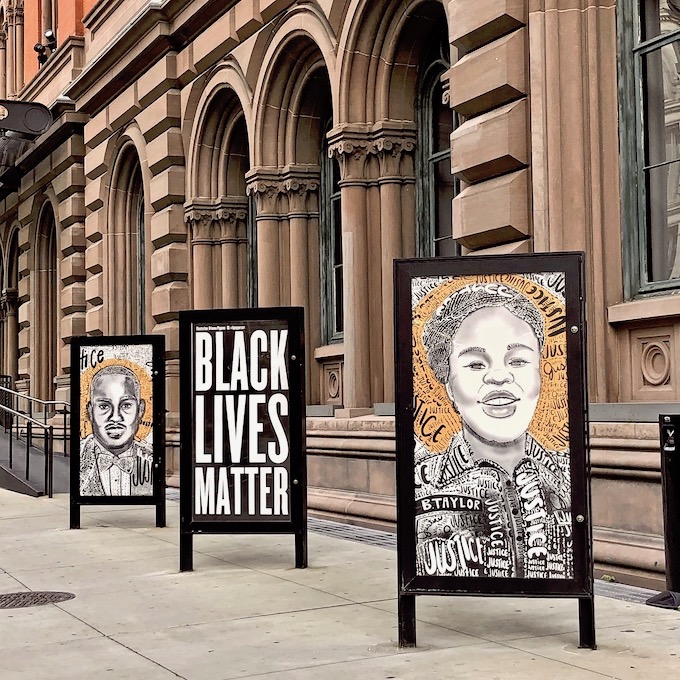 Photos of artworks by Lois Stavsky