Released from prison in 2019 after serving over 28 years for a murder he did not commit, Warren Hynson is busily honing his innate artistic talents, while working as a case manager and advocating for incarcerated youth. Earlier this week, I met up with him in Washington, DC.
What is your earliest art memory?
I don't remember exactly how old I was, but I remember always drawing pyramids when I was a child. They fascinated me – their structures, their lines. My mom asked, "Why are you always drawing the same thing?" I didn't know. Maybe I was an Egyptian in a past life! Eventually I moved onto drawing cars.
What inspires you to keep creating art?
Knowing that I'm an artist. I have an irresistible urge to create. It is the only thing that keeps me going.
Have you any favorite artists?
Yes. Among them are Vincent Van Gogh, Jackson Pollack and Halin Flowers.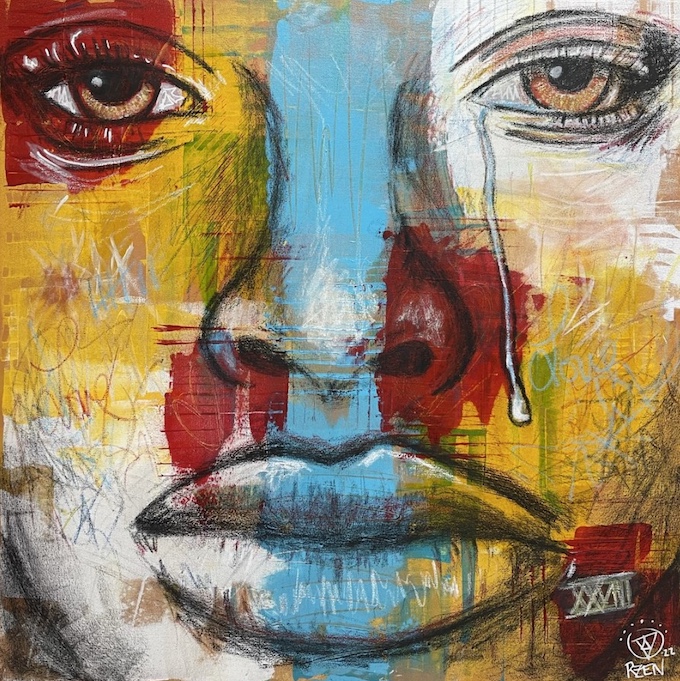 What about your cultural influences? What are your major ones?
My mother is Filipino. When I was in prison, I began to study Filipino history, and I began to reference it in my art. I'd include the Filipino flag and Lapu-Lapu, the legendary Filipino hero.
Is there a central or overall theme that ties your work together?
Love. It is a feeling I wish to transmit in all my work.
How has your artwork evolved in the past few years?
When I was in prison, my style was photorealistic. I used to earn money by painting portraits of the other inmates and their family members. I earned enough money, in fact, to hire a first-rate lawyer. As my art evolved, I began to synthesize abstract elements into it.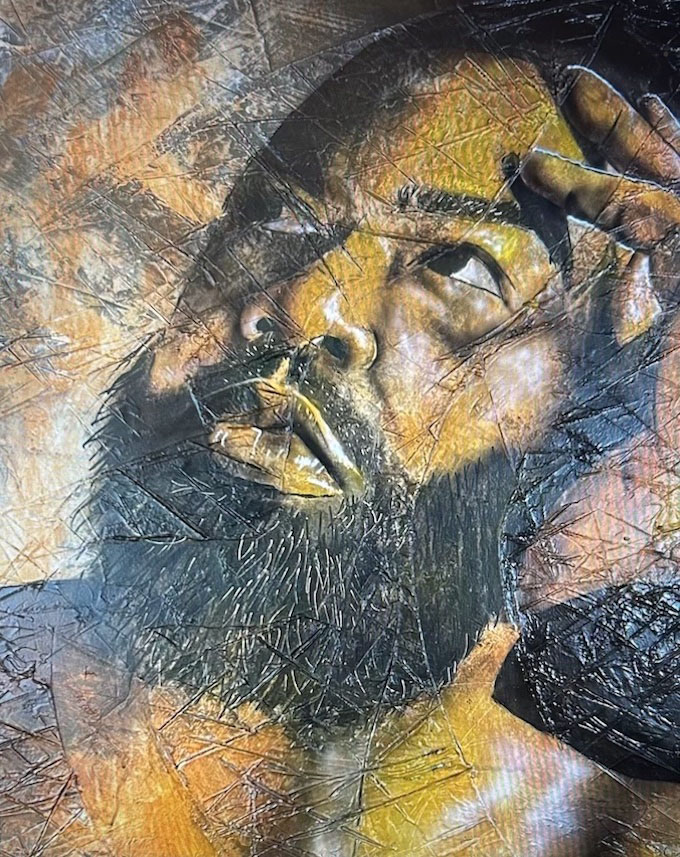 Are you generally satisfied with your work?
Yes! I love my artwork!
What is your favorite piece that you've created?
My favorite piece is "She is Adored." The subject is my wife. (Editors note: First featured image)
How long do you usually spend on a piece?
About three to four days. Three to four hours each day.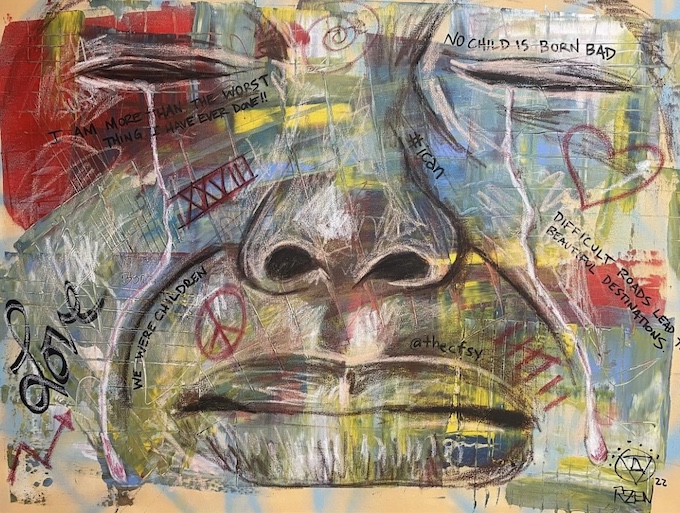 What percentage of your time is devoted to art?
At least half of my working hours.
What are some of your other interests or passions?
I write poetry. I used to work out, but I haven't lately. And I enjoy spending time with my wife.
Have you exhibited your work? If so, where?
Yes. I've exhibited in several spaces here in DC and in Maryland. Among them are: Touchstone Gallery, Rosenberg Gallery at the Maryland Institute College of Art, the Superfine Art Fair in DC and Homme Gallery in DC. My artwork is currently on view in Maryland Hall, a multi-disciplinary arts center in Annapolis, Maryland.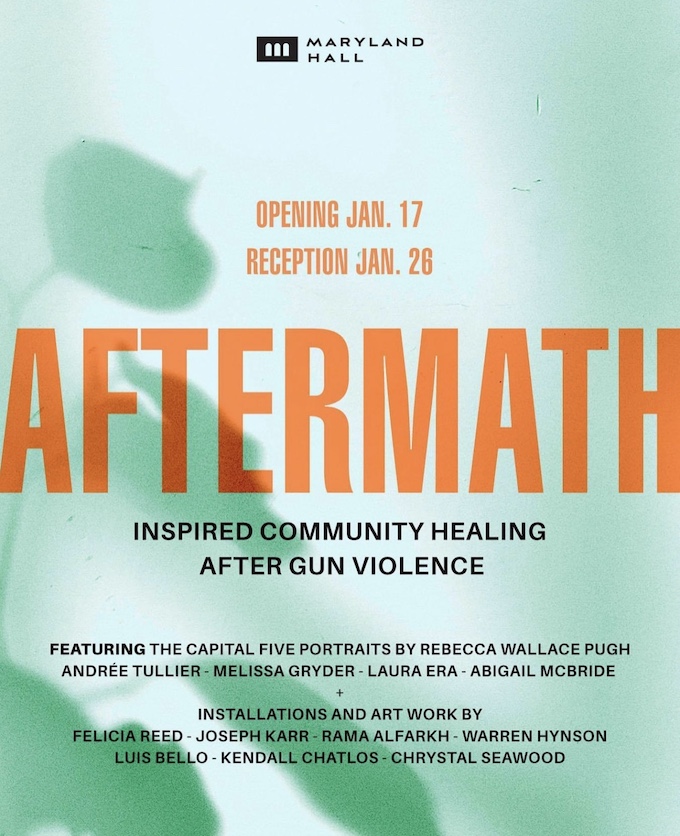 How important is the viewers' response to you?
It is important. I want my viewers to feel the love I wish to convey in my art. Love is an action word!
What are your favorite media to work with?
Acrylic, oil pastels, spray paint and acrylic markers.
What is your main source of income?
My current job as a case manager.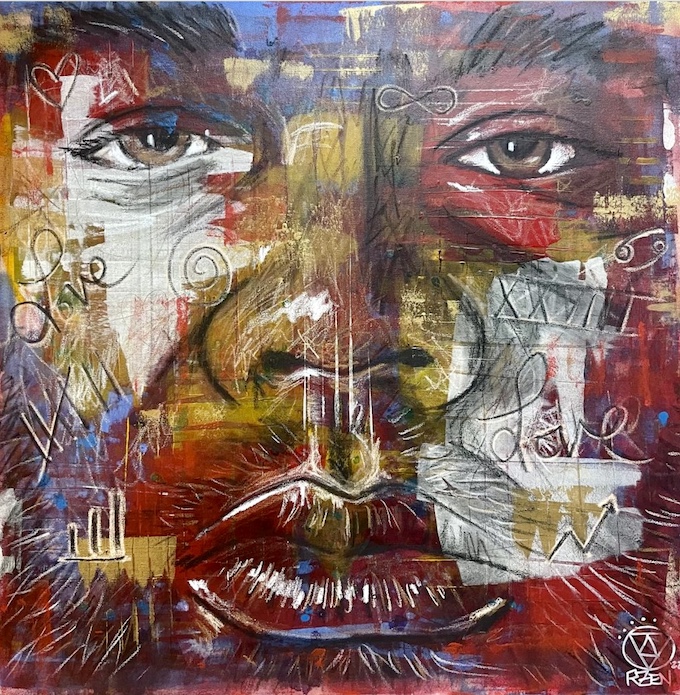 How does your family feel about what you do?
At this point, everyone loves it.
Have you a formal art education?
Prison was my art school.
Where are you headed?
I'm in communication with a few galleries. I'd like to be represented by a gallery.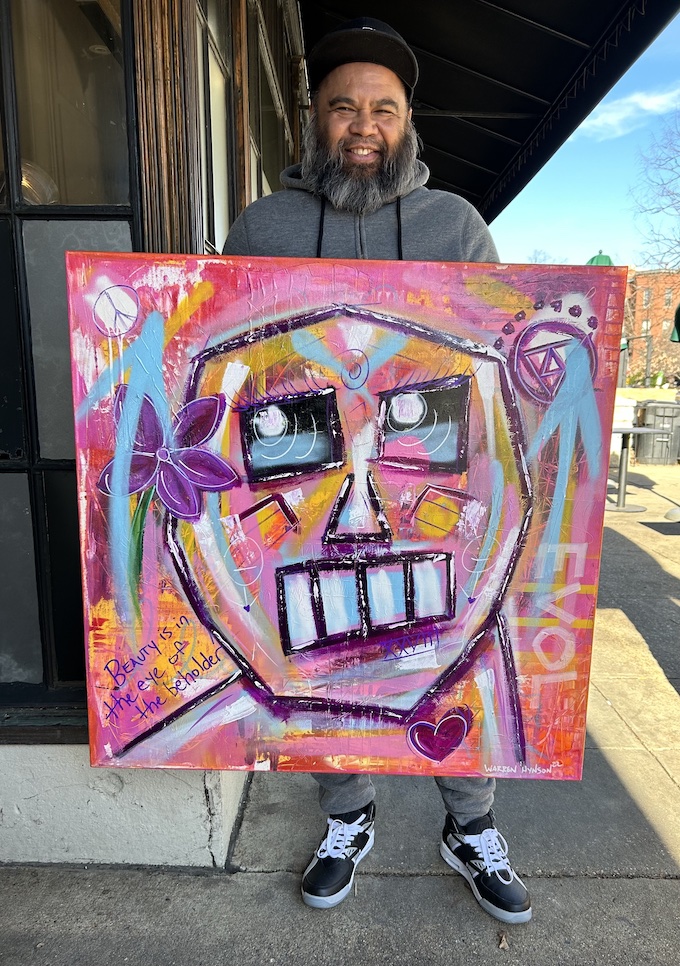 What do you see as the artist's role in society?
To document and interpret one's current times so that people in the future will better understand them. And to bring beauty into the world.
And your particular role?
To share my story and send a message to others that "no matter how dark it is, there is always a spark of light to focus on."
Interview conducted and edited by Lois Stavsky; photos 1-6, courtesy Warren Hynson and 7 Lois Stavsky