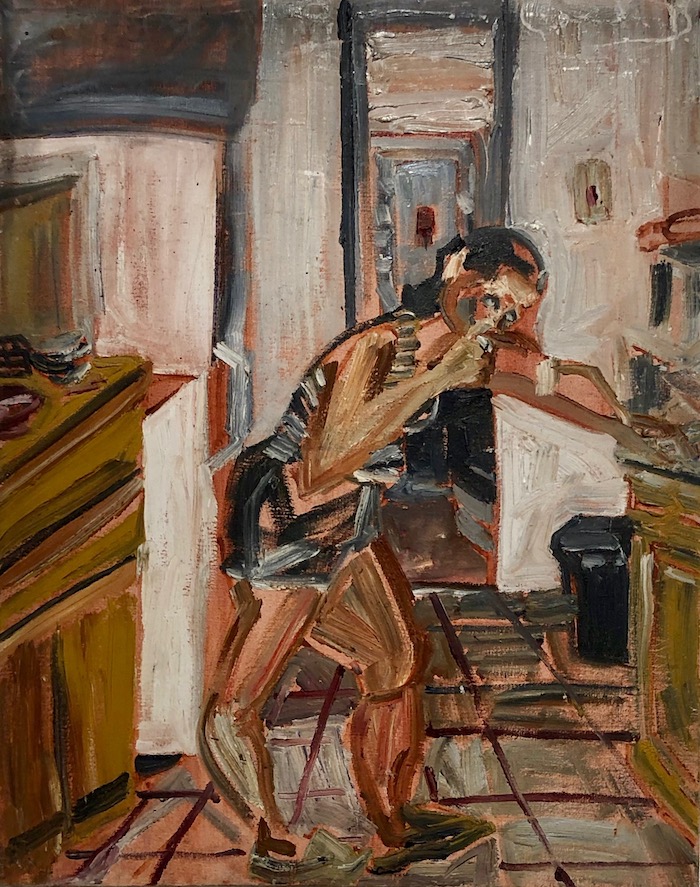 Founded in 1983 by Dr. János Marton and the late Polish artist Bolek Greczynski, the Living Museum — housed on the grounds of the Creedmoor Psychiatric Center — continues to serve as a model arts community for those living with mental illness.
Through March 6, works in a wide range of styles and media by seven Living Museum artists can be seen in a delightfully intriguing exhibition at Van Der Plas Gallery on Manhattan's Lower East Side. "Sitting Beyond" — the painting featured above — was fashioned by the West Indian figurative painter Nyla Isaac. More images from "Van Der Plas Gallery x The Living Museum" follow:
Multimedia visual artist Frank Boccio, "Untitled," Mixed media on canvas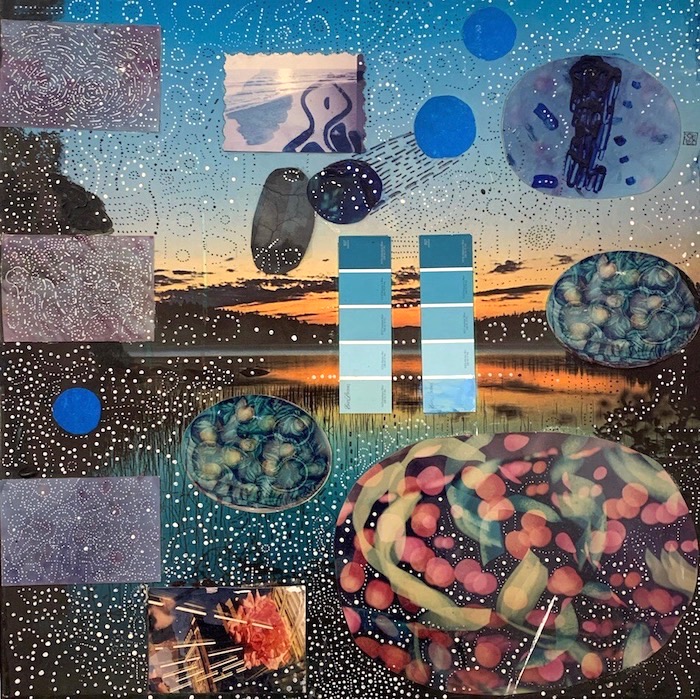 The award-winning multidisciplinary artist Issa Ibrahim, "At the Crossroads," Acrylic and ink on canvas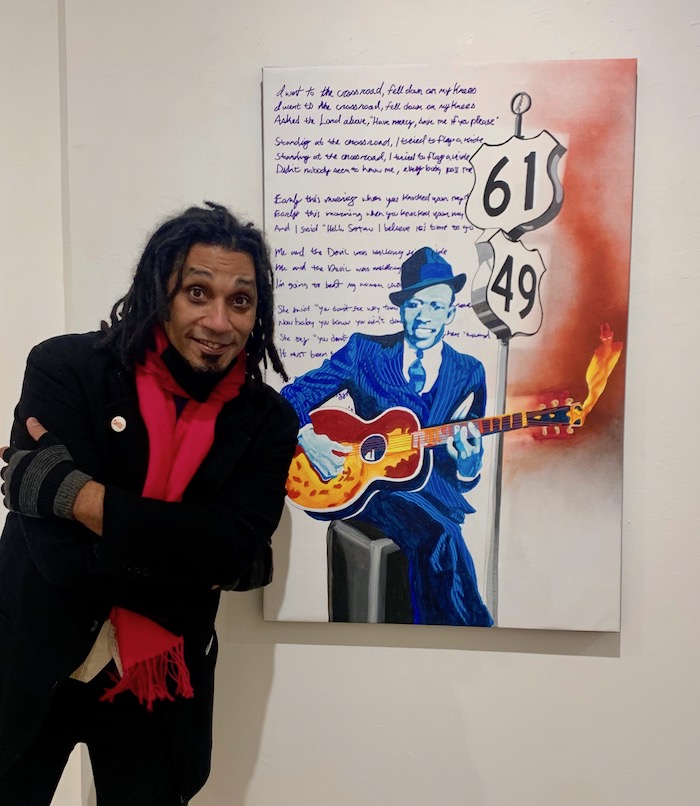 Ronald Clark, "Untitled," Acrylic on foam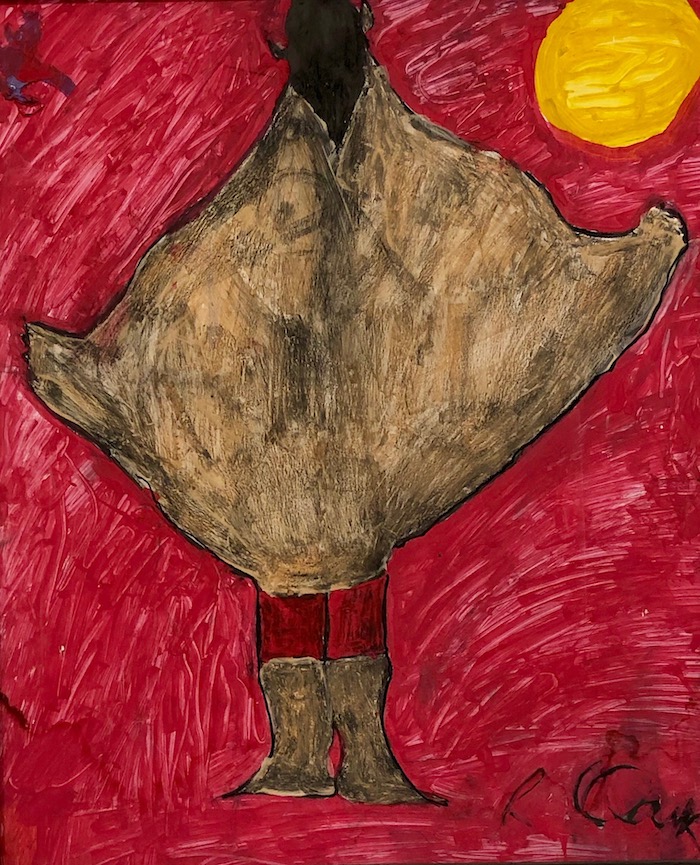 Edwig Stinvil, "Les Paysannes," Acrylic on canvas
Paula Brooks,"Tiger Lilles," Acrylic on canvas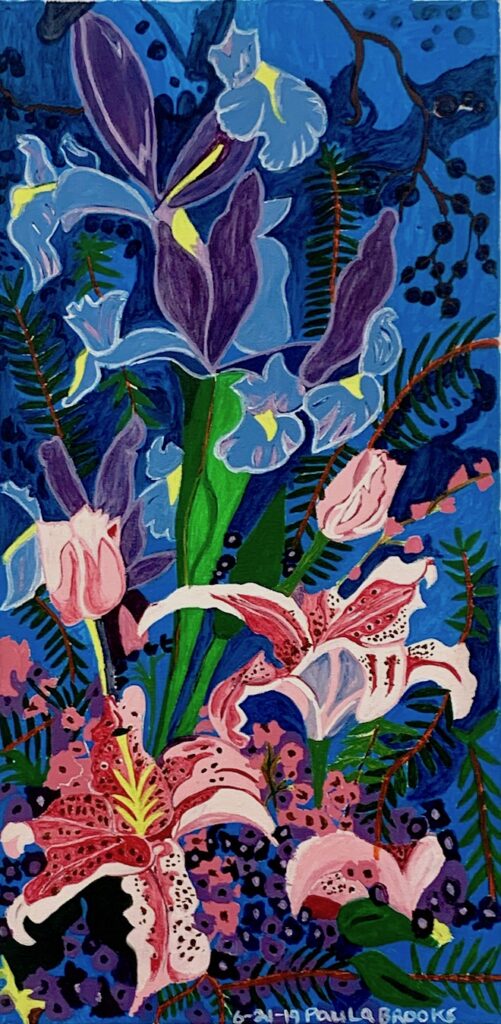 The endlessly inventive mixed-media artist John Tursi, a selection of exhibited works — two fashioned with coat hangers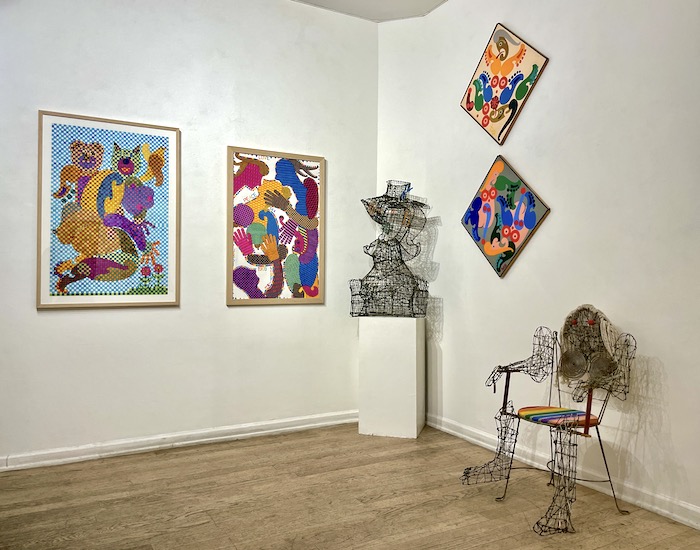 Wide view featuring additional works by Nyla Isaac and Frank Boccio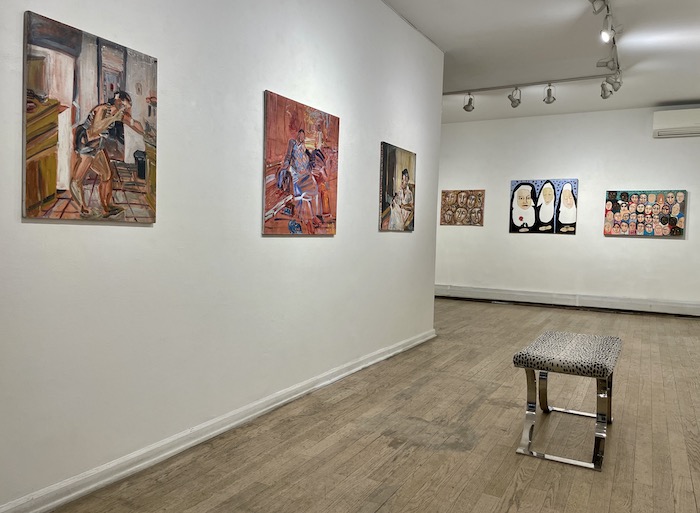 Located at 156 Orchard Street, Van Der Plas Gallery is open daily from 12pm – 5pm.
Photo credits: 1-3, 5, & 6 Atlas Torres, 4 Lois Stavsky, 7 & 8 Rachel Alban