ArTech, established in 2016 by the Nonprofit AHRC New York City, provides ongoing opportunities for artists with intellectual and developmental disabilities to hone their skills and share their work in varied settings. Last year, ArTech artists across all five boroughs participated in an extended partnership with Access Programs at MoMA that culminated in How Are You? — a group exhibition featuring a diverse range of works by twenty ArTech artists.
The intriguing work featured above was fashioned with marker on paper by the prolific Staten Island-based Rayed Mohamed, a native of Yemen, who immigrated with his family to the US in 1990. Several more images on exhibit in How Are You? follow:
Bronx-based multimedia artist Cory Tyler, "Untitled," 2021, Marker on paper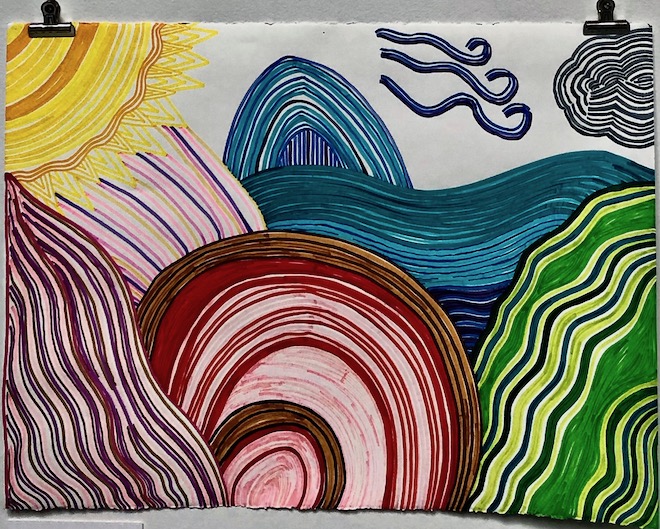 Art enthusiast Melissa Louden, "Johnny Depp," 2021, Marker on canvas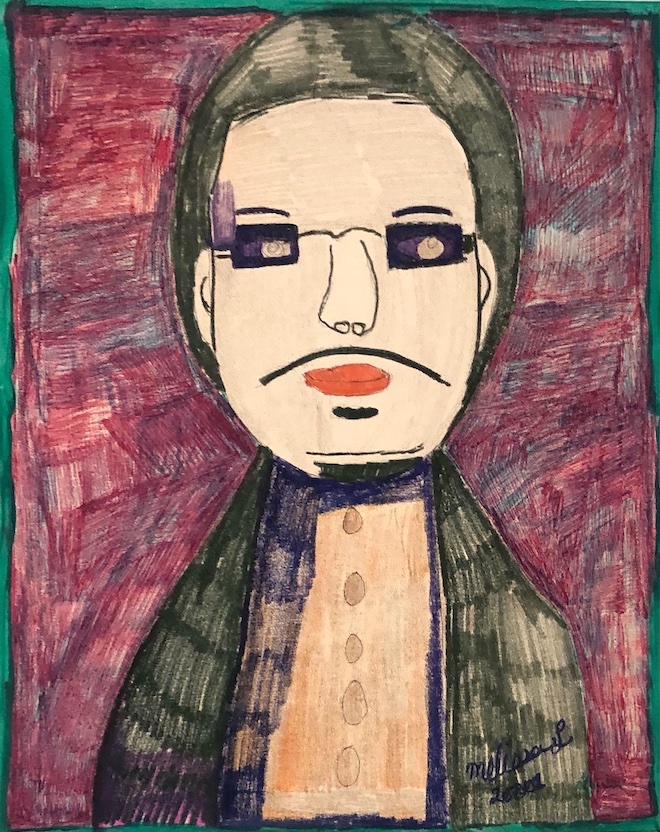 The hugely inventive Jayson Costor, "Back in Time," 2021, Colored pencil on paper
Puerto Rico-born, Bronx-based Jayson Valles, "Smoking Man," 2021, Acrylic and marker on canvas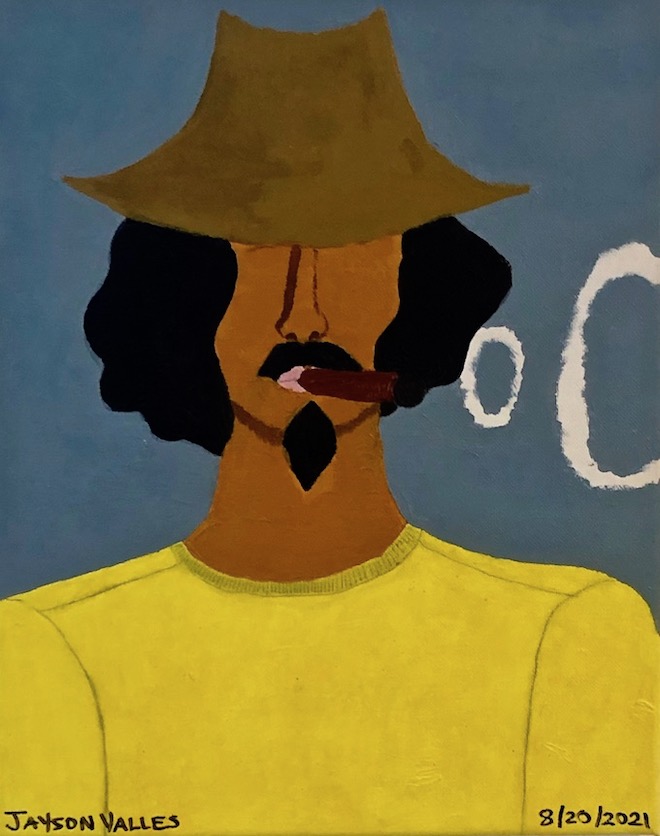 The wonderfully creative multimedia artist Thomas Gambaro, "Clay Figure Series," 2021, Clay and aluminum foil (Small segment of a delightful array of figures exhibited in a display case)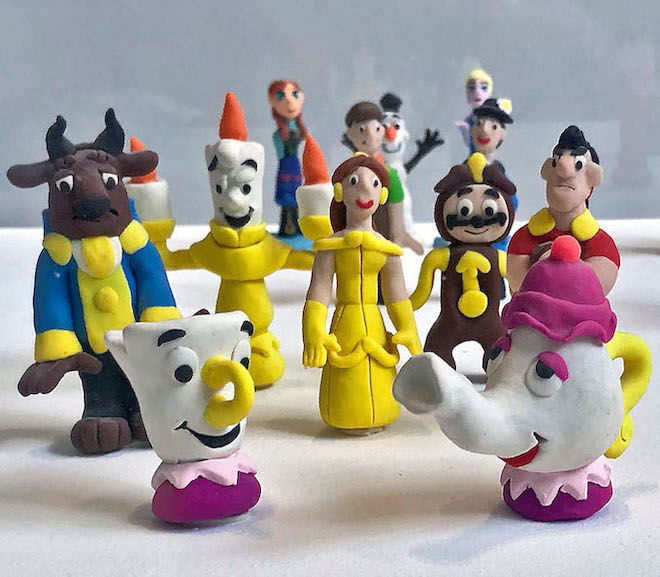 How Are You? continues at MoMA's Cullman Education Center through March 31. Check here for installation views and here to reserve timed tickets.
Photos of images: Lois Stavsky