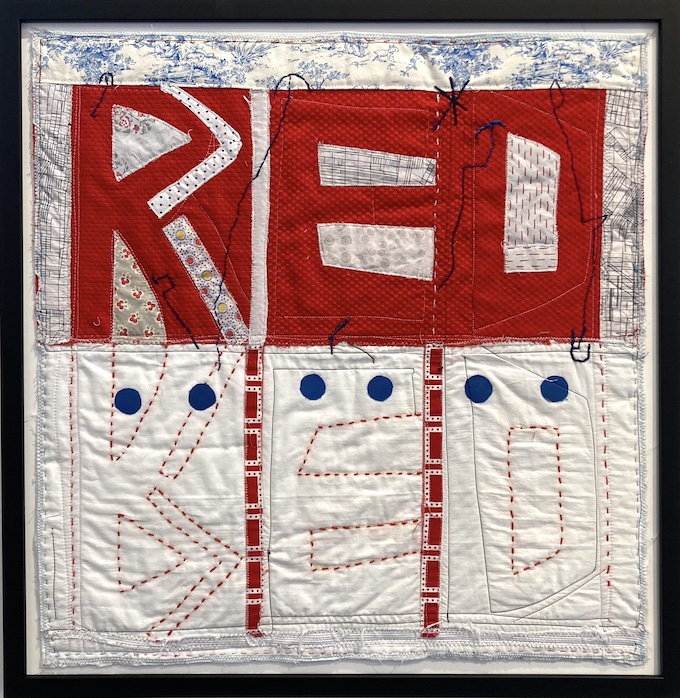 Rich both visually and conceptually, the color red evokes a wide range of responses and emotions. Currently on view at Fountain House Gallery are over 40 riveting artworks in a spectrum of styles and media elicited by this distinctly intense primary color. Curated by Pamela Bell and Nancy Caton, "RED" continues through July 5 at Fountain House Gallery
Pictured above is "Reflections on a Red Letter Day," fashioned in 2023 by the gifted, self-taught fiber artist Alyson Vega. Several more artworks on exhibit in this alluring group exhibition follow:
Self-taught multidisciplinary artist Susan Spangenberg, "The Allure of Grapes," 2023, Velvet fabric, found object birds, ink, charcoal, and acrylic on canvas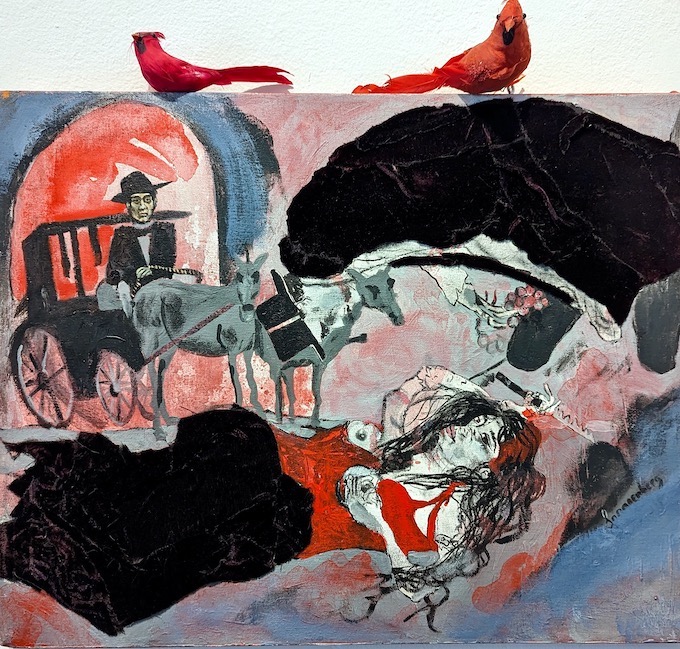 "RED" co-curator Nancy Caton, "Meditations Within Lines", 2023, Pencil and pen on paper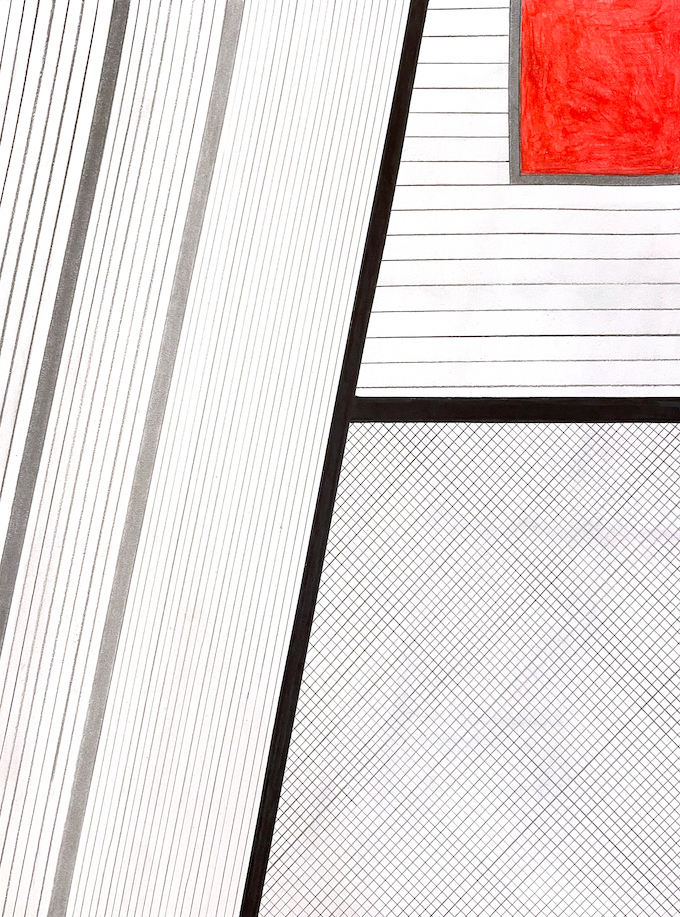 Acclaimed Korean American photographer Kelly Han, "Untitled 5" from the series "Bless This House," 2023, Inkjet print on archival fine art paper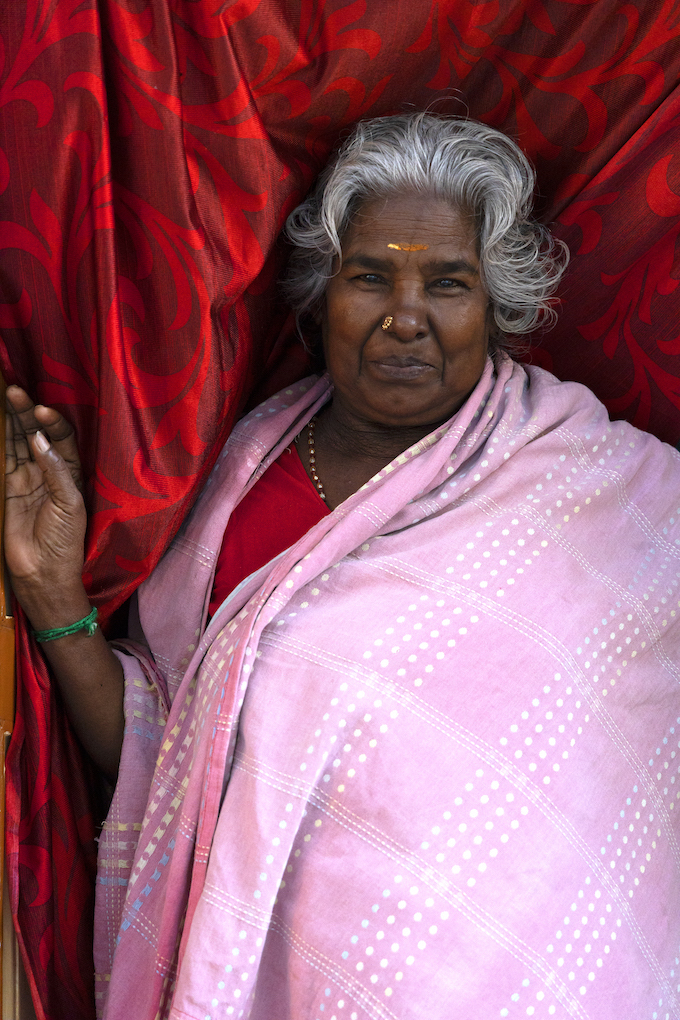 The wonderfully expressive artist Madeleine Hope Arthurs posing with her three artworks: "Rage," . "Fear," and "Courage," 2023, Graphite, watercolor and gouache on paper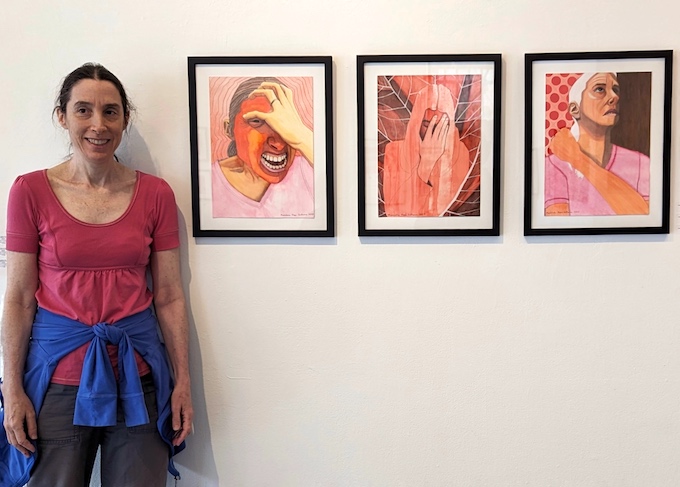 Self-taught painter and mixed-media artist Roger Jones, "Go a Long Way Home," 2022, Acrylic on canvas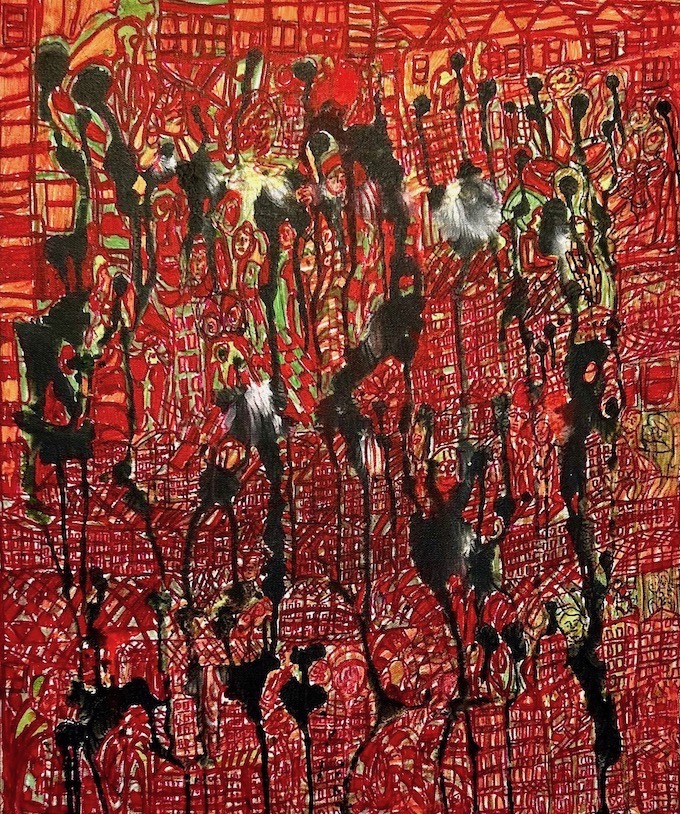 Florida-born self-taught artist Mario Fontenla," Red Passion," 2023, Digital art print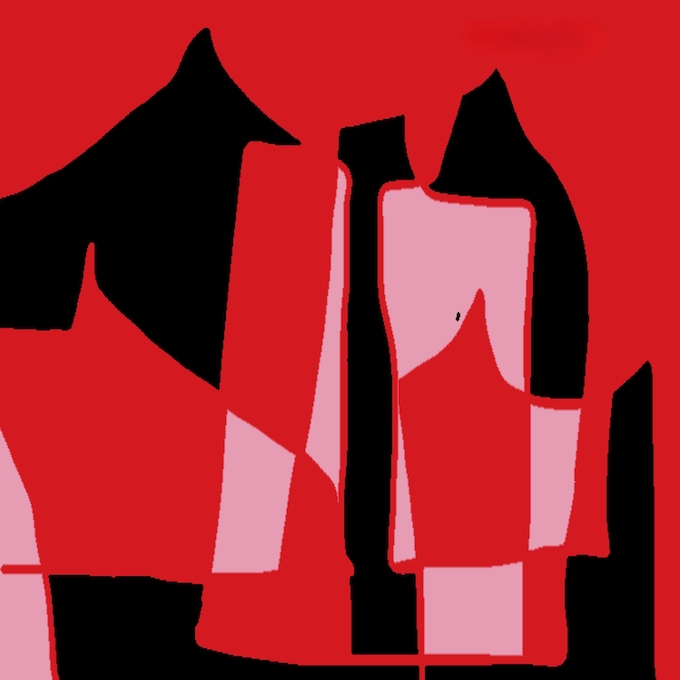 Largely self-taught artist Tzu Moy, Opening pages of "The Red Book," 2023, Water paper, watercolors, magic marker, gold and silver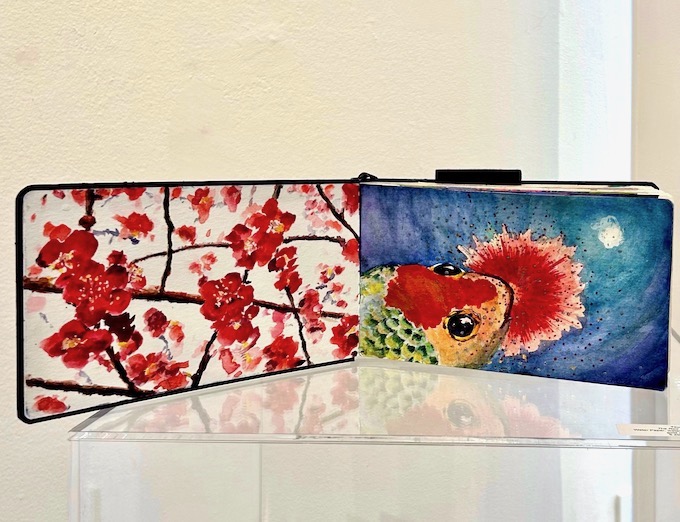 Located at 702 Ninth Avenue at 48th Street in Manhattan, Fountain House Gallery is open Tuesday – Saturday from 12pm to 6pm.
Note: Fountain House Gallery and Studio provides an environment where artists living with mental illness can express their creative visions, exhibit their work, and challenge the stigma that surrounds mental illness.
Photo credits: 1, 3, 4, & 7 courtesy Fountain House Gallery; 2 & 5 City-As-School intern Antonio Gomez; 6 & 8 Lois Stavsky