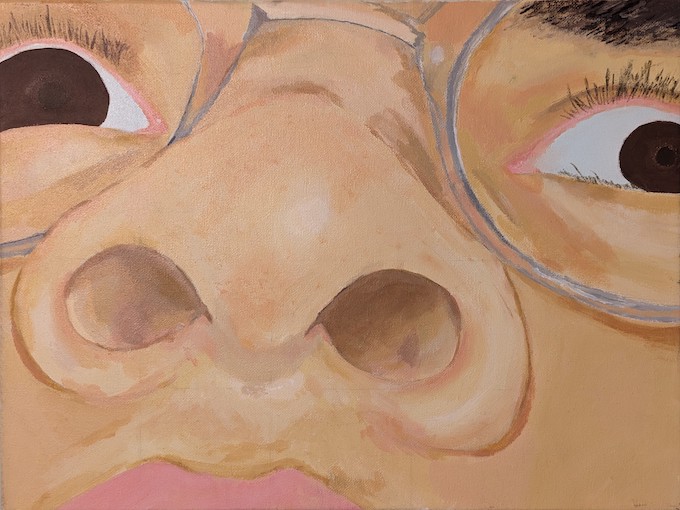 Seventeen-year-old City-as-School student and Parsons Scholar Antonio Gomez has been busily creating a diverse array of intriguing artworks on a wide range of surfaces. What follows is an interview with the young Mexican-American artist, along with images of his creations:
When did you first start drawing?
I've been drawing my whole life, but I began to get serious about it during the Covid quarantine.
Why inspired you to start?
I saw one of my brother's friend's artworks, and I liked his self-taught style and sensibility.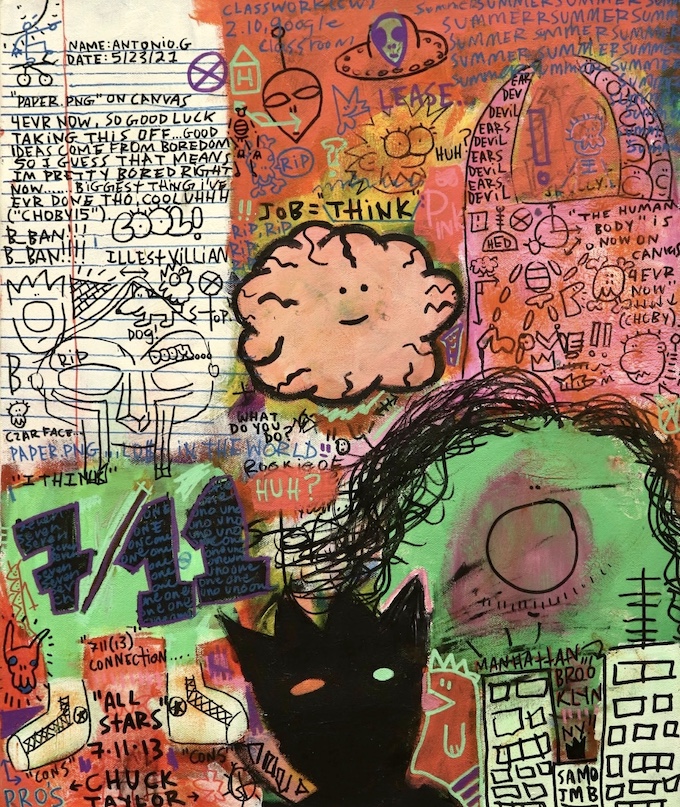 What is your earliest art memory?
I remember drawing cartoony faces while riding the train when I was about 11. I also remember drawing meerkats engaging in a variety of activities in a little notebook.
What inspires you to keep creating art?
I like the feeling when I finish. I feel proud. It's a great feeling.
Who are your visual favorite artists?
My favorite artists include: Keith Haring, Angel Ortiz aka LA ll, Alex Katz, Pablo Picasso, Diego Rivera and Frida Kahlo.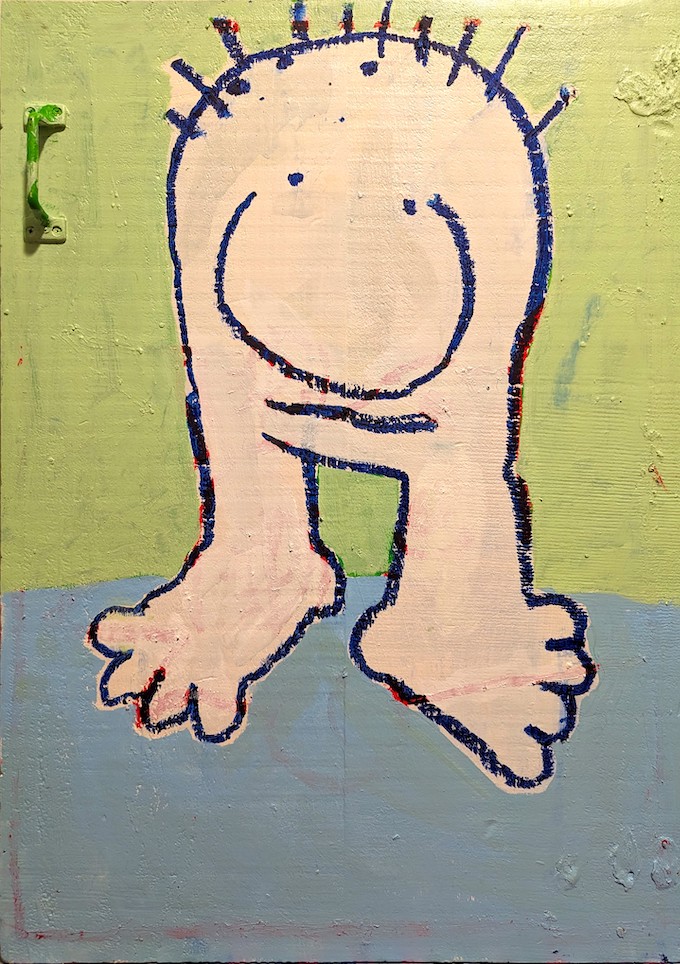 What are your cultural influences?
The cultures of hip hop, video games, cartoons and movies.
Any particular cartoons/movies?
Smiling Friends, Regular Show and Spider-Man: Into the Spider Verse.
Is there a central or overall theme that ties your work together?
The sense of always staying a child — maintaining my innocence. But — at the same time — allowing myself to grow and being able to show that in my work.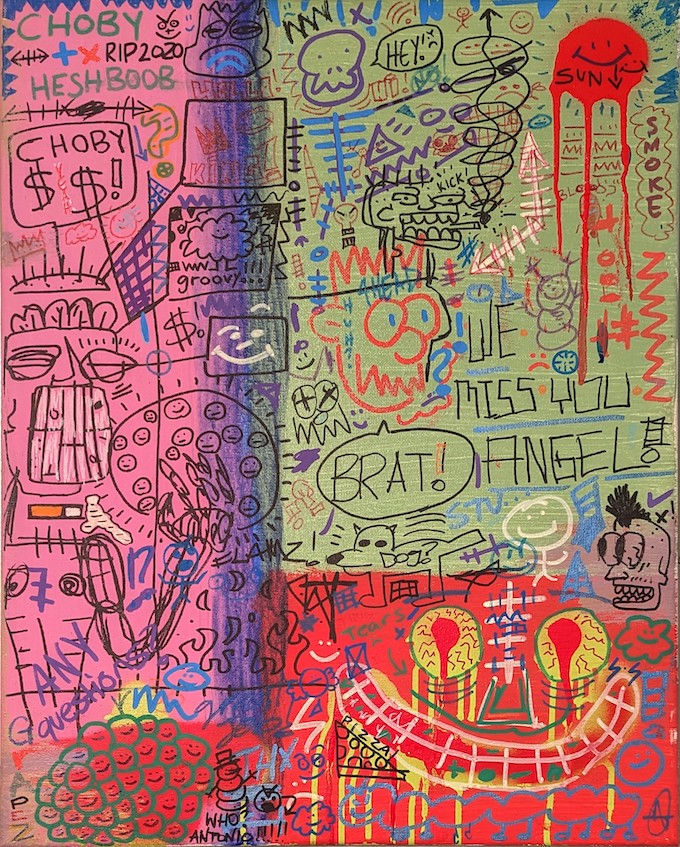 How has your artwork evolved in the past few years?
For my first drawing, I simply used sharpies on a page out of a composition notebook. Now I work often with acrylics, and I recently discovered painting on recyclable surfaces like the discarded wooden boards I picked up on the Lower East Side last week.
Are you generally satisfied with your work?
Not yet. There are many more techniques I'd like to learn and tiers I'd like to reach.
What is your favorite piece that you've created? Why?
One of my most recent wood panels. I also like my most recent shirt/hoodie design. (Put pic of hoodie) I like it because it's simple and it says a lot.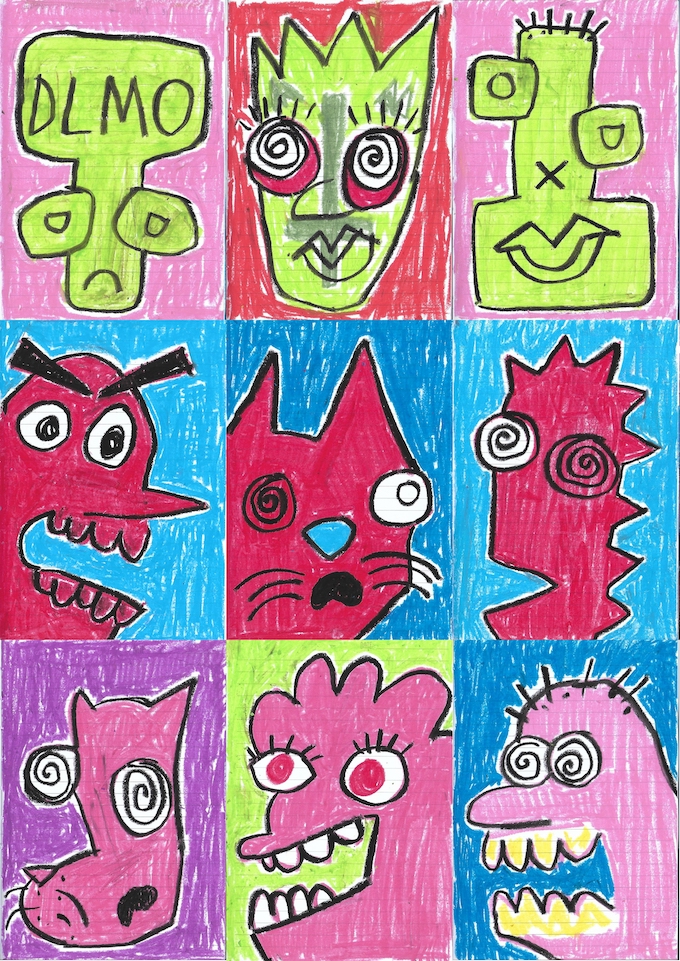 How long do you usually spend on a piece?
Anywhere from 30 minutes to a week.
What percentage of your time is devoted to art?
Most of the time — especially at night.
What are some of your other interests?
Music. I'm open to all kinds of music. I love hip-hop. I also like watching basketball games on TV and playing video games.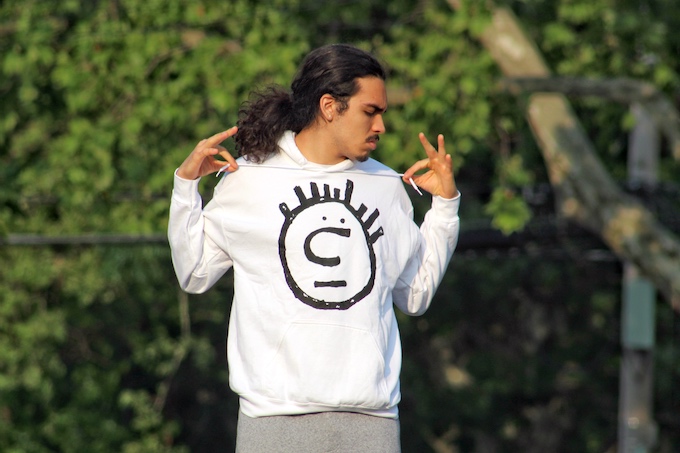 Have you exhibited your work? If so, where?
I recently exhibited several pieces at the FRIDGE ART FAIR on the Lower East Side.
Yes, and they all sold! How important is the viewers' response to you? Is it important to you that others like your work?
Not really! I'm proud of anything I create, regardless of how people respond. I'm creating every day, so immediate validation doesn't really matter to me. But making other people happy through my art gives me a reason to continue.
What are your favorite media to work with?
I like screen printing and collaging. But I'll always like to paint.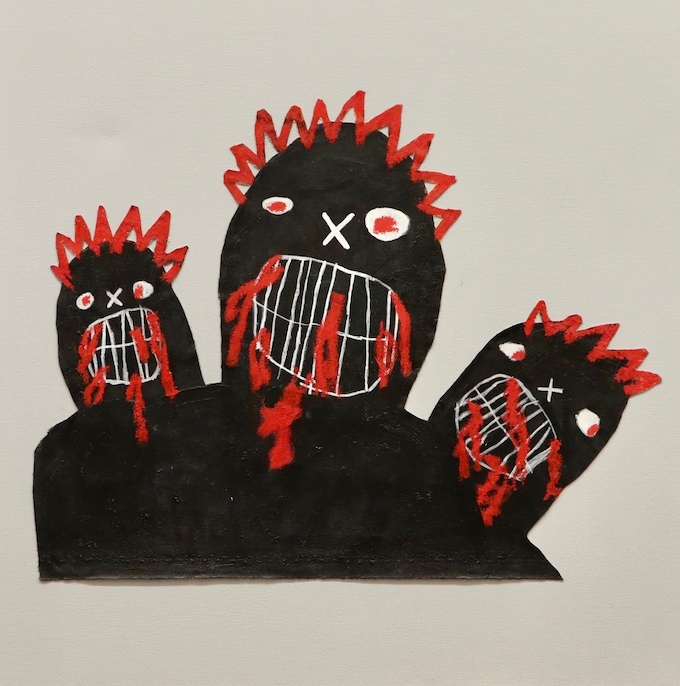 How does your family feel about what you do?
They're proud of me.
Have you a formal art education? If so, from where? And — do you feel — that it was importantI'm mostly self-taught, but I'm starting to study art on a formal basis.
My current school, City-As-School, connected me with the Parsons Scholars Program that meets on Saturdays.
Where are you headed?
I don't know! I'll see where art takes me. The ultimate goal for me is to show my work in as many galleries or alternative spaces as possible.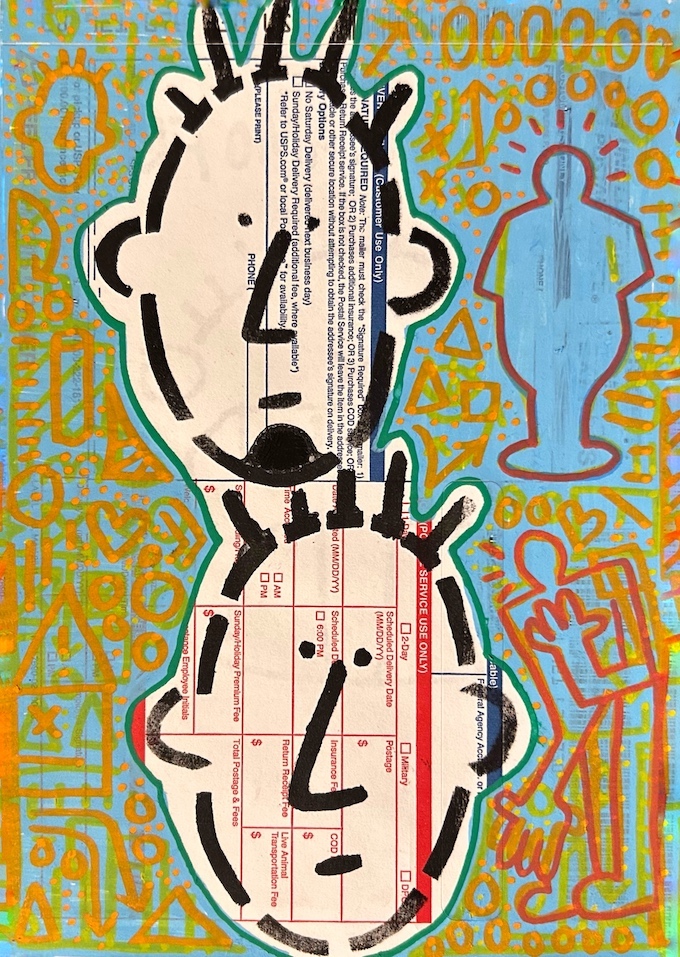 What do you see as the artist's role in society? Your role?
Making other people happy while making oneself happy. As far as my role, I want to show what I, as an artist, have to offer. I'm interested in visually conveying my perspective on life and teenage experiences and emotions.
Photo credits: 1-5 & 7 Antonio Gomez ; 6 Alejandro Gomez & 8 Lois Stavsky
Note: Image #4 is a collaboration between Antonio Gomez and Jordy C.; the model who posed with Antionio's hand-printed hoodie in image 6 is Angel Gomez