Featuring an eclectic range of art in a variety of media, Roadside Attraction continues through January 2, 2019 at the Self-Taught Genius Gallery in Long Island City. Drawn from the American Folk Art Museum's extensive collection, the art on exhibit reflects the curious roadside attractions that proliferated along mainstream American highways and backroad byways in the first decades of the 20th century.  Several more mages from the magically intriguing exhibition — curated by Sarah Margolis-Pineo — follow:
Ralph Fasanella, Workers' Holiday-Coney Island, 1965, oil on canvas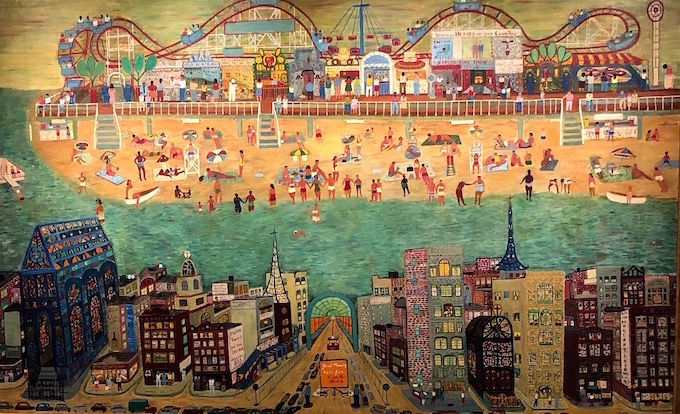 Howard Finster, Delta Painting, 1983, Enamel paint of wood panel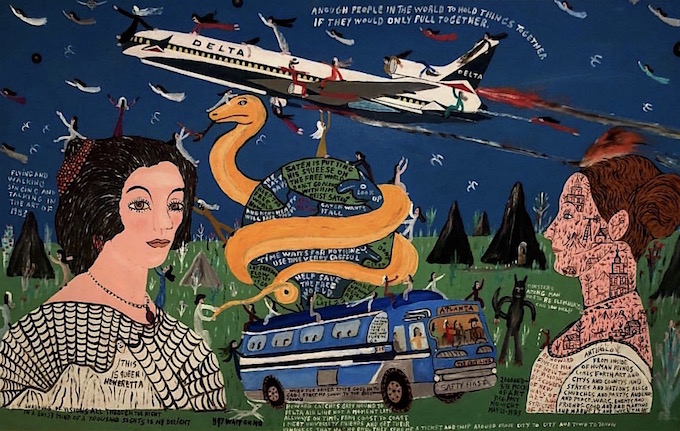 Clarance and Grace Woolsey, Untitled Figures, Mixed media with bottle caps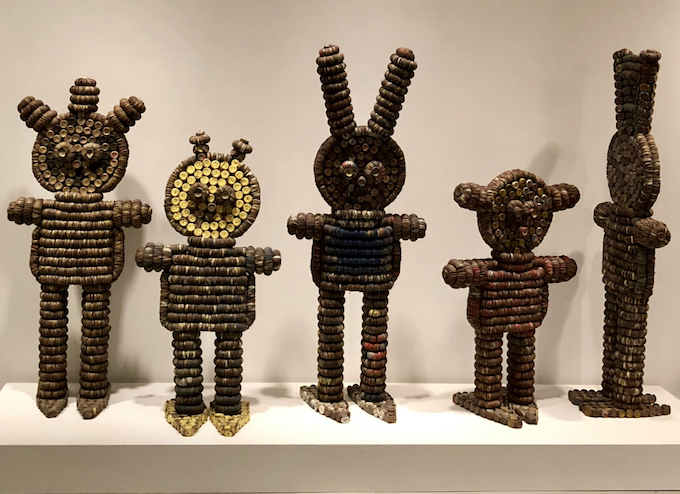 Purvis Young, Untitled, Paint on found wood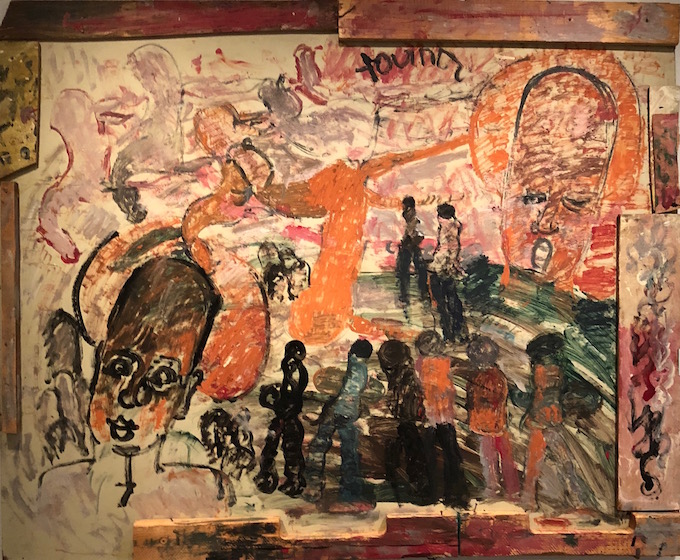 Mary T Smith to the right of Purvis Young, with train by Howard Finster
Located at 47-29 32nd Place in Long Island City, the Self-Taught Genius Gallery is open Monday through Thursday, 11 am to 5 pm. Admission is free.
Note: The huge doll prominently featured in the first image is the work of Calvin and Ruby Black 
Photos of artworks by Lois Stavsky